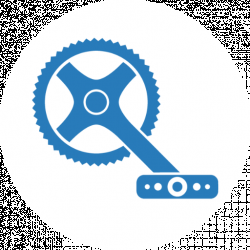 Latest posts by MTB Insider Team
(see all)
About Mountain Bike Insider
Here at Mountain Bike Insider we are serious about mountain biking. Since we care so much, we've become the leading online authority on mountain bikes and cycling gear.
We have an awesome team of experts who have tested nearly every mountain bike, biking accessory, clothing, tool, part, etc. It is our mission to provide you with in-depth mountain biking reviews, comparisons, buying guides, and advice. Mountain biking is an amazing, adrenaline-pumping sport that builds endurance, power, and agility. It is also a ton of fun!
Whether mountain biking is part of your fitness routine, just a hobby, or your profession, making sure that you have the right mountain bike, clothing, gear, and tools will help to make your life on the saddle more enjoyable, comfortable., and much safer.
MTBinsider is where you will find high-quality information, comparisons, unbiased product reviews, and recommendations on the best mountain bike gear, accessories, cycling clothing, components, helmets, protection equipment, tools, and nutritional supplements.
Our team of contributors consists of veteran cross-country, trail riding, freeride, downhill, enduro, and dirt jump riders. So, you can rest assured that you're in safe hands as long as you stick to the recommendations or advice shared on the site!
Our mission is to help mountain bike enthusiasts make smart and informed choices when purchasing anything to do with mountain biking by providing in-depth reviews, comparisons, buying guides, and advice. Our goal is to provide top-notch information on the best buying options regardless of the size of one's budget or experience level.
Investing in top-quality biking gear should not necessarily cost you an arm and a leg. However, we will always recommend the best quality products that have been tested and proven to provide the best biking experience.
Here at MTBinsider, you have access to all the educational resources you may need. We are always on the lookout for new technology, gear, tools, and, of course, bikes so that we can share the latest mountain biking information with you.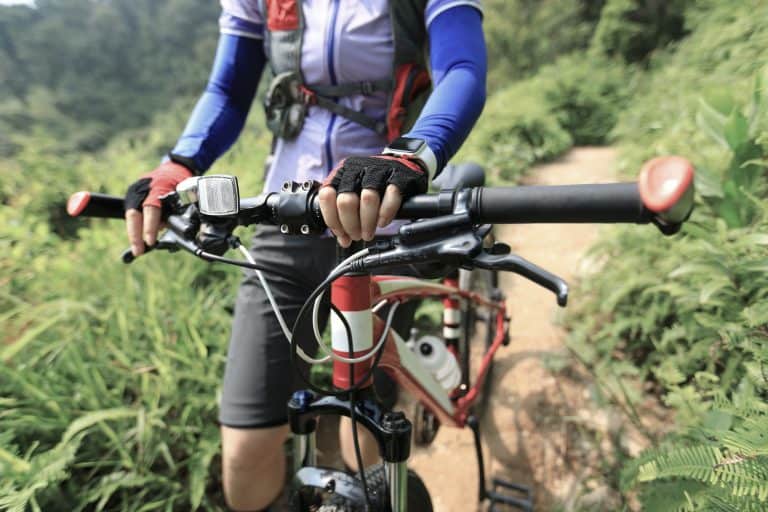 Why Mountain Bike Insider?
Everyone who loves mountain biking will agree that having the right gear is an essential piece of the puzzle when it comes to enjoying your time on the trail.
That is where MTBinsider comes in to save the day.
As the leading online provider of mountain biking gear reviews, comparisons, buying guides, and information you can bet that the information you will find on the site will do nothing but contribute to your time on the saddle! The team at MTBinsider does the research legwork so that you can focus on what you love, hitting the trails.
Some Quick Tips on Finding the Best Mountain Bike and Gear
Whether you are a professional downhill rider or a newbie at mountain biking finding the perfect bike for you can be a real challenge. With the options to either buy a bike that is pre-built, or to completely customize your new bike, you will need a lot of information when it comes to sizing, gear, and the purpose of your bike.
We will begin this section with the gear you will need before hopping on the saddle.
The following accessories are essential for all levels of experience. It is highly recommended, in fact, very important that you get this mountain biking gear before hitting the trails. Let's begin with the most important piece of gear, the helmet.
Helmet
The number of people that go biking every day without helmets is shocking. You may as well be asking for a brain injury if you are riding without a helmet. Our advice on this is simple, ALWAYS wear a helmet. And when researching the types of helmets to buy, our experts recommend that you go for a helmet bearing the abbreviation MIPS.
MIPS stands for "Multi-directional Impact Protection." It is the newest and most effective design for mountain bike helmets that offers excellent protection for all angles of impact. These injuries are quite common with biking, and should not be taken lightly.
Secondly, make sure you get a mountain bike helmet that fits snugly and will not wobble at all while you are riding or even crashing. Helmets that do not fit your head snugly tend to fall off during a crash and will not properly protect you from injury. You should also make sure that the helmet you go for is well-ventilated so that sweat will stay out of your eyes during your ride.
Handheld Pump and Tube
Both beginners and professionals should carry a pump that can readily switch between Schrader and Presta valves but still small enough to fit well in a hydration pack or small backpack.
Make sure you carry at least one spare tube – of the right size – whenever you go on a ride.
Protective Glasses
You should be wearing protective glasses that have clear lenses or sunglasses if you are riding in open or in very bright conditions. If you are riding on forest trails, we recommend clear lenses for protection. Clear glasses can save you from getting blindsided by a branch or rocks and debris that are inevitable on the trail.
You can also purchase glasses that come with multiple-colored removable lenses for different lighting conditions.
Hydration System
The cheapest option is to carry several water bottles in a water bottle cage. But in most cases, these bottles do not carry enough water that will last entire long-distance rides such as cross country rides. So, if the ride you are embarking on a ride will take more than 2 hours, consider investing in a hydration pack. This is a small backpack that has a water bladder and hose. The right pack will fit snugly on your back without causing discomfort or irritation.
Riding Gloves
Riding a mountain bike without gloves is simply a bad idea; ask anyone who has taken a fall – while riding – and they landed on their ungloved hands. Your hands will also begin to blister from changing gears and the intense vibrations you experience while riding.
Go for a pair of full-fingered gloves that come with some palm padding. This will really help to minimize hand fatigue while protecting you from injury.
Mountain Biking Footwear
Most mountain biking newbies will often overlook the importance of using appropriate riding shoes. Even if you are riding your bike on smooth terrain, you either need clipless cycling shoes like the Shimano RP9 or a solid pair of flatbed shoes like the Giro Jacket ll.
Multi-Tool
Get your hands on a great multi-tool that comes with several sizes of Allen wrenches, Philips and flathead screwdrivers. Make sure the multi-tool has a built-in chain breaker as well. This tool is very important as it could save you an incredibly long walk back to the trailhead or town.
Meet The MTB Contributors