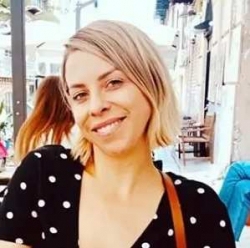 Latest posts by Jodie Chiffey
(see all)
If you are looking for the best Giant gravel bike but are unsure which one to choose, this guide is for you.
Giant is a Taiwanese company with a global presence, and they make a variety of fantastic gravel bikes. In this guide, I'll go over the different types of gravel bikes, things you should consider before you buy, and I'll also list the top Giant gravel bikes on the market.
But first, let's have a look at who Giant is.
Who is Giant?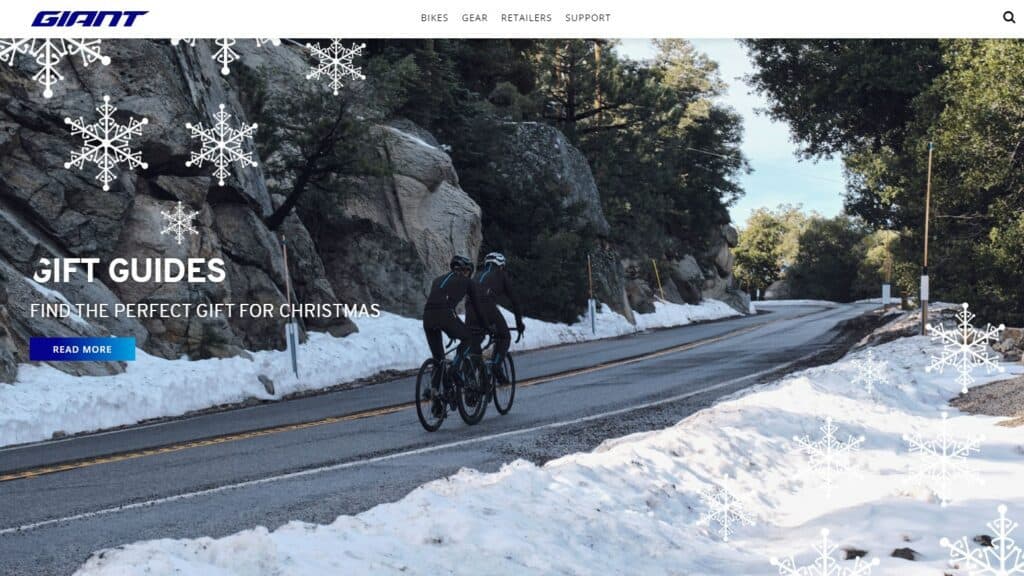 Giant is a famous bicycle manufacturer that has been in business since 1972. They are based in Taiwan but have offices and manufacturing facilities in Europe and Asia while their products are sold worldwide.
Giant is recognized as the largest bicycle manufacturer in the world with revenues over $1 billion, and they sell to over 50 countries globally. They also sponsor many cycling teams (including various high achievers in the Tour de France).
Aside from bikes, Giant also supply many cycling products such as:
Clothing
Riding gear (such as helmets)
What is a Gravel Bike?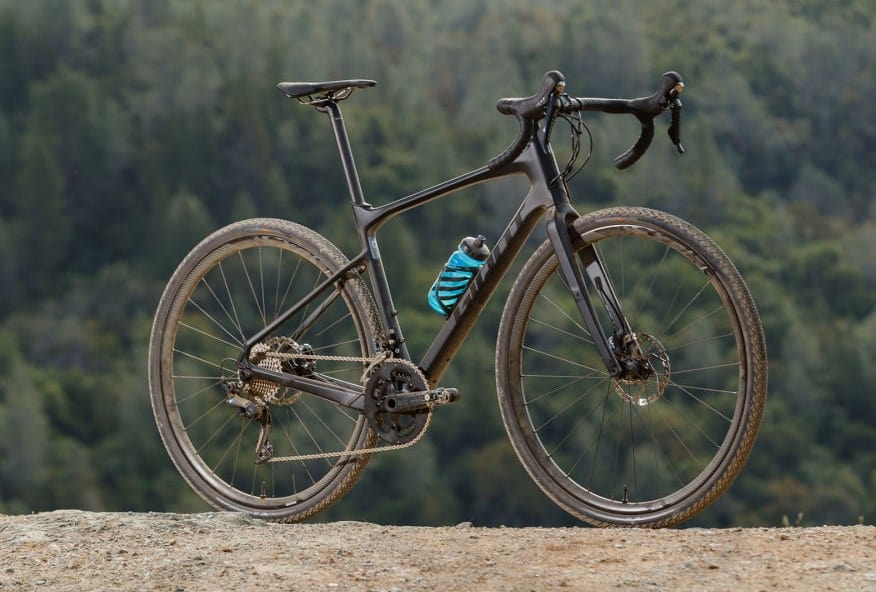 Gravel bikes are a popular category for Giant, but what exactly is a gravel bike?
A gravel bike can serve many different purposes, and they are in between a pure mountain bike and a road bike. This makes them ideal for versatility, and many gravel bikes perform brilliantly across various terrain and conditions.
Long-distance cycling is one of the main ideas behind a gravel bike, so comfort, durability, and stability are often at the forefront of a gravel bike design.
What are the different types of gravel bikes?
There are many different types of gravel bikes on the market. Let's have a look at the different gravel bikes available.
Off-road gravel bikes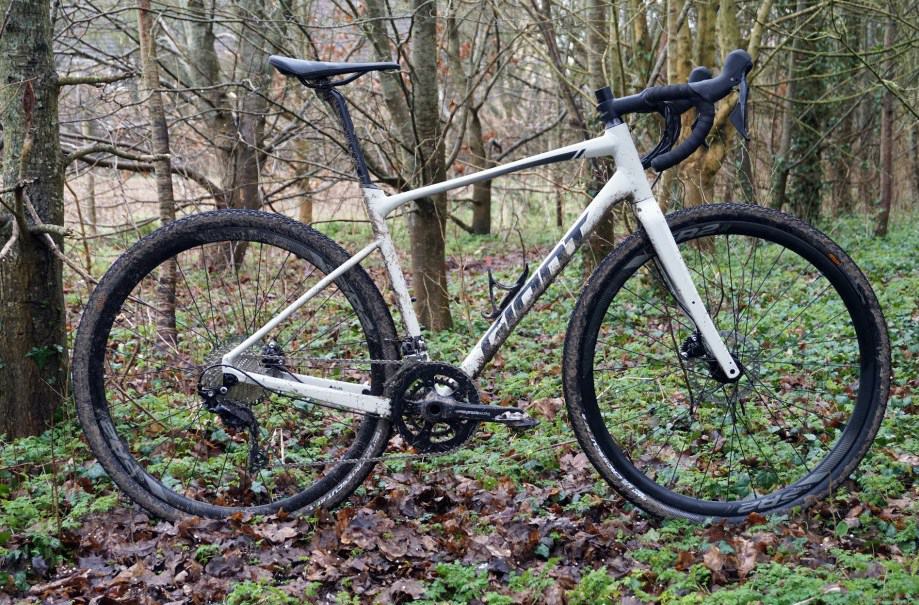 If you are looking for a bike similar to a mountain bike that can also offer good on-road performance, then an off-road gravel bike is ideal.
These gravel bikes' basic design and geometry are pretty similar to a mountain bike because they need to deliver on uneven surfaces, rocky ground, and muddy conditions. On an off-road gravel bike, you can expect to see features like a slack angle head and long wheelbase, a shorter stem, and wider tires.
Most gravel bikes have a larger tire clearance anyway, but this is important to absorb shocks and impacts on bumpy off-road terrain.
A durable frame is a must if you want your gravel bike to survive several expeditions into off-road environments.
Speed gravel bikes
Gravel bike racing is a sport that is growing in popularity, and while it isn't quite mainstream yet, it won't be long until it becomes a common type of cycling.
There are gravel bikes available that have been purely built with speed in mind. An aggressive riding position that has less emphasis on overall comfort combined with a lightweight frame are two defining features of this type of gravel bike.
This is an emerging market, so expect to see many more gravel bikes with speed at the heart of their design in the coming years.
All-rounder gravel bikes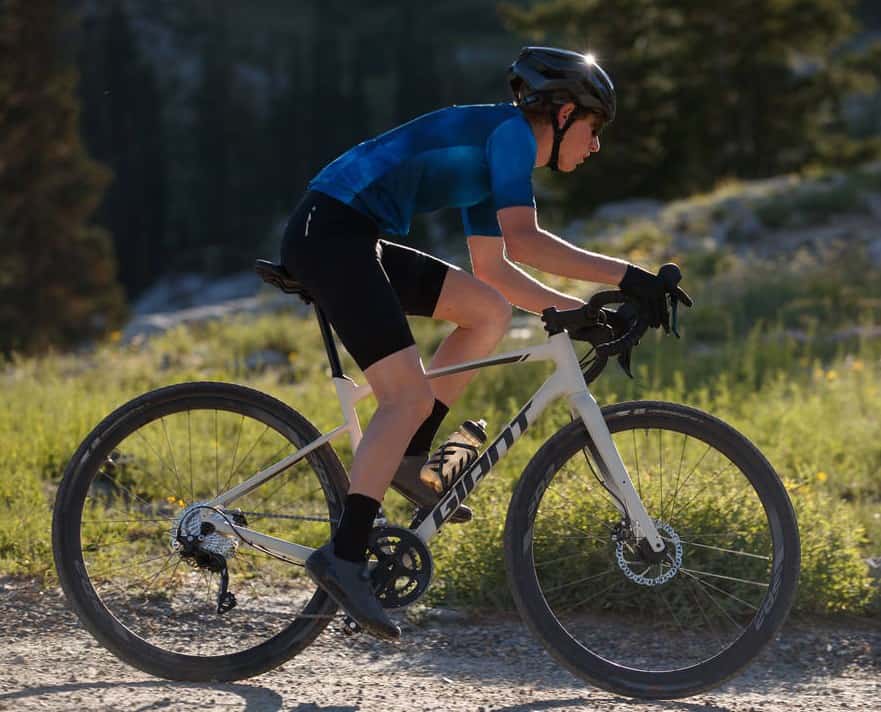 All-rounder gravel bikes have the advantage of extreme versatility, and they can handle a wide variety of situations. If you regularly find yourself crossing between smooth pavements and rocky surfaces, an all-rounder might be the gravel bike for you.
These bikes typically have a wide gear range coupled with low weight and a durable frame. Comfort is paramount to an all-rounder gravel bike because you might be using it to commute to work, to go on a weekend adventure, or simply as an everyday bicycle.
Bikepacking gravel bikes
One popular bmx adventure that many people are now embarking on is bikepacking.
Bikepacking is a multi-day (and sometimes even multi-week) cycling journey that consist of riding over long distances. This activity is a fantastic way to visit new places, and it is also eco-friendly. One of the main reasons bikepacking is growing in popularity is that people aim to reduce their carbon footprint and instead hop on their bikes rather than flying or driving.
The main feature of a bikepacking gravel bike is comfort. If you are spending long hours cycling in often less than perfect conditions, the last thing you want is an uncomfortable ride. Expect to find features such as a lightweight design, less aggressive and more comfortable riding position, and various storage add-ons and accessories for your equipment.
Everyday gravel bikes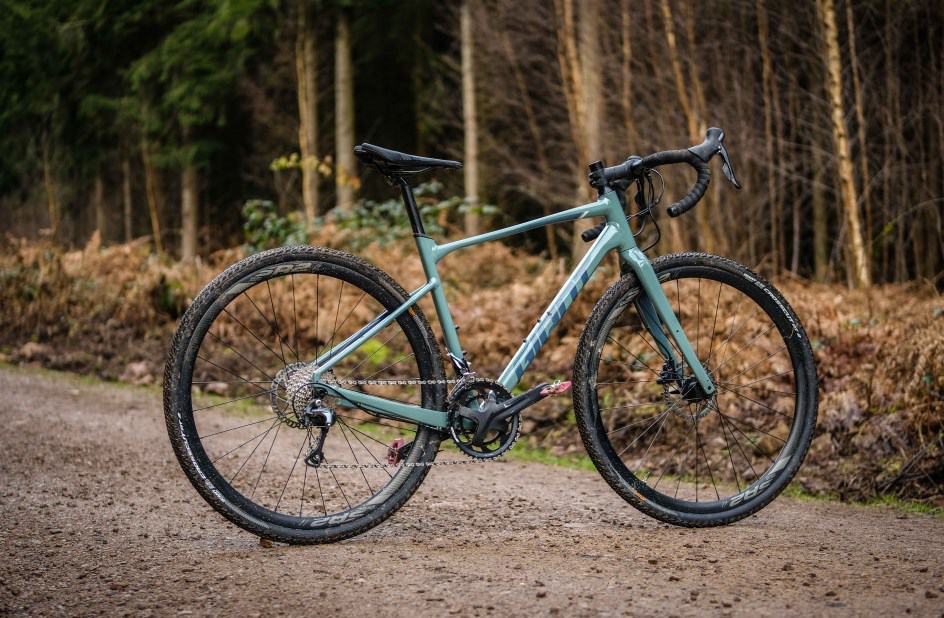 Another gravel bike that you can buy is a model designed for everyday use, whether it is a commute or ride around your neighborhood.
These everyday bikes don't often cope with particularly rough terrain, and they are better for riding on smoother pavements and roads. However, some features are essential for this type of bike. For example, mudguards will help keep your clothes clean when cycling to work, and you might even need a rack or storage area for your bag.
Everyday gravel bikes can sometimes seem quite basic in their construction. Still, they aren't meant to be high-performing bicycles, but rather, they should be reliable, comfortable, and usually cost-effective.
Things to consider when buying a Gravel Bike
Before I show you my top picks for gravel bikes from Giant, there are a few things you should consider before you buy one.
Terrain and cycling
Perhaps the most important aspect to consider when buying a gravel bike is the type of cycling you do and the terrain you will predominantly be riding on.
If you typically ride on smooth roads and don't often go on any rough terrain, an everyday commuting gravel bike is best. However, if you are regularly going off-road and riding on mud, loose surfaces, and other less-than-perfect trails, you'll need a gravel bike that has features closer to a mountain bike.
Also, consider the distances you regularly cycle. Bikepacking has become an enjoyable pastime and vacation activity, and if this is the type of cycling you do, you'll need a gravel bike designed for this. Some of the features you'll need include superior comfort and a less aggressive riding position.
Cost
Bikes – whether an off-road mountain bike or a BMX for street riding – can get quite expensive. This is why you should pay close attention to the cost and if this fits in with your budget.
There are many budget-friendly gravel bikes on the market (and I have included a Giant cost-effective gravel bike on my list below), so you don't necessarily need to spend a ton of money. My advice is to set a fairly strict budget and stick to it when choosing the build for your bike. This ensures that you won't spend a lot of money that can cause financial problems down the line..
Frame material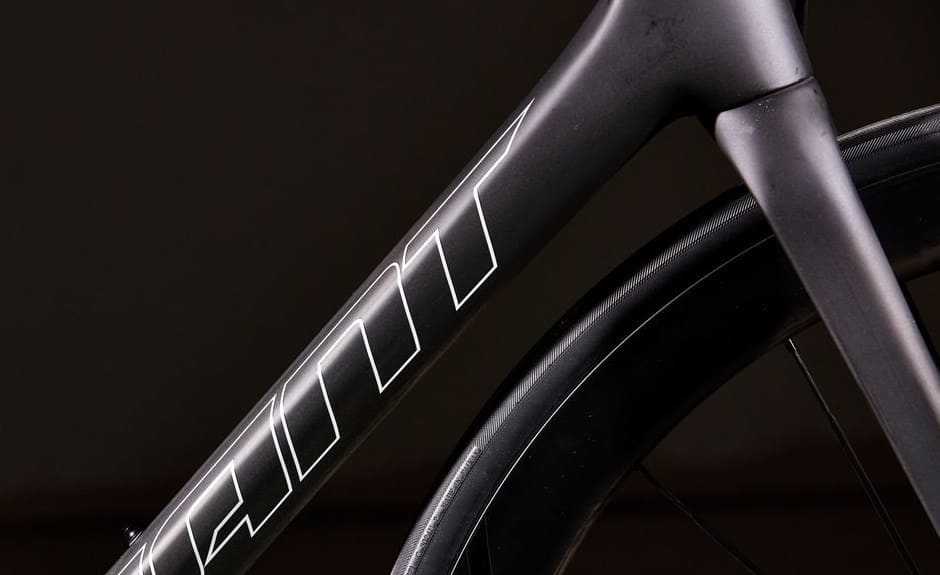 Many cyclists consider the frame material one of the most vital aspects when purchasing a new bike. Many other factors should come into your thought process; however, the frame material is essential.
For gravel bikes, you'll find four materials that the frameset is manufactured from – aluminum, titanium, steel, or carbon – and some may have a combination of materials.
Aluminum frames are usually combined with carbon on gravel bikes, but aluminum on its own is popular too. You mainly find aluminum frames on cheaper bikes as it is less expensive, although aluminum can add some weight.
Titanium frames are the material for choice for many high-end gravel bikes, so be prepared to pay a higher price. Some of the advantages of using a titanium frame include their lightweight but durable construction and the fact that they are corrosion resistant.
Steel frames are known for their exceptional toughness and durability. Many different types of steel frames range from relatively cheap models to those found in many premium gravel bikes. Steel frames can last for up to six years and even beyond ten years with regular maintenance.
Carbon fiber frames are incredibly popular as they offer a durable and lightweight construction without a hefty price tag. While they can show impact damage more than some other materials, carbon fiber is used on framesets for many gravel bikes.
Geometry
Finding the correct frame size is important, and this is why geometry plays such a significant role in choosing a gravel bike.
If this is your first gravel bike, the frame size will likely be the same as other bikes that you have purchased. However, gravel bikes do have some differences, especially with the stem length, as this will be shorter. Gravel bikes generally have a longer top tube which ends up decreasing the size of the stem.
Ensure that you know the geometry of your previous bikes and how comfortable they were before buying a gravel bike.
Electronic vs mechanical shifting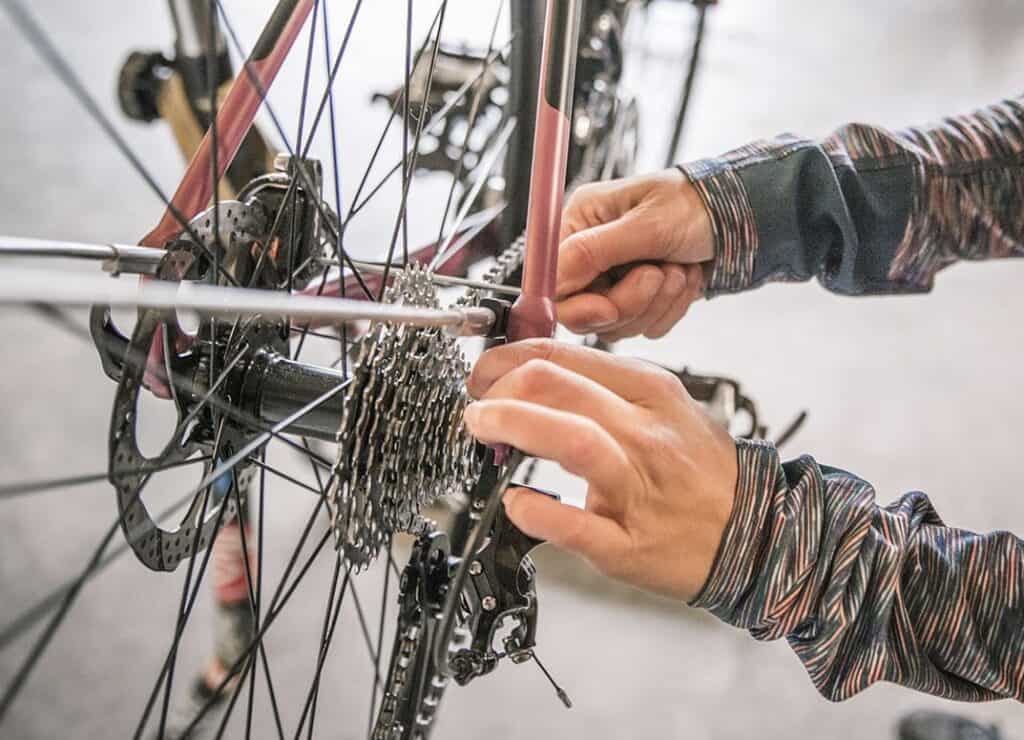 Lastly, you need to consider whether to buy a bike with electronic or mechanical shifting.
Most gravel bikes will have electronic shifting, and this has the advantage of being up to 25% quicker, but this does depend on the drivetrain you have on the bike. Faster shifting is important, especially if you want to maintain a higher speed over a more extended time, and it also plays a significant role in overall efficiency.
Some people still prefer mechanical shifting, even if it is slower. Gravel bikes with mechanical shifting will be cheaper and less maintenance is required.
The Major Differences Between gravel bikes and mountain bikes
Some gravel bikes are pretty similar to specific mountain bikes, but there are differences between these two models. This is because gravel bikes are designed to perform well across various surfaces, terrain, and scenarios.
Many gravel bikes' geometry is different from a mountain bike, and gravel bikes often have a less aggressive seating position. Gravel bikes often won't usually have a suspension fork or shock and come with a rigid design which makes them ideal for cycling for long periods.
Advantages of using a Giant gravel bike
Here are some advantages to using a Giant gravel bike:
Cost-effective – Giant bikes are among the most budget-friendly and cost-effective on the market compared to many other gravel bike brands.
High-quality – Even though Giant can be cheaper than other manufacturers, their gravel bikes are still very high quality.
Different purpose gravel bikes – This type of bike is designed to be versatile, although Giant manufactures and sells bikes for various purposes such as racing, bikepacking, and general everyday use.
Trusted manufacturer – Giant is the largest bicycle manufacturer globally so that you will be buying a bike from a reputable name.
The Disadvantages of using a Giant gravel bike
We do like Giant as a cycling company; however, there can be some drawbacks to buying a gravel bike from Giant.
Limited range –  While Giant do have gravel bikes for different purposes, and you should be able to find one for your needs, their gravel bike range isn't as extensive as some other brands.
Not American-made – Some people do want to buy American-made products, but Giant is a Taiwanese company that makes its bicycles in Asia and Europe.
Best features for gravel bikes
Gravel bikes are very versatile, meaning all models won't have the same set of features, although some aspects should be present on all gravel bikes.
Disc Brakes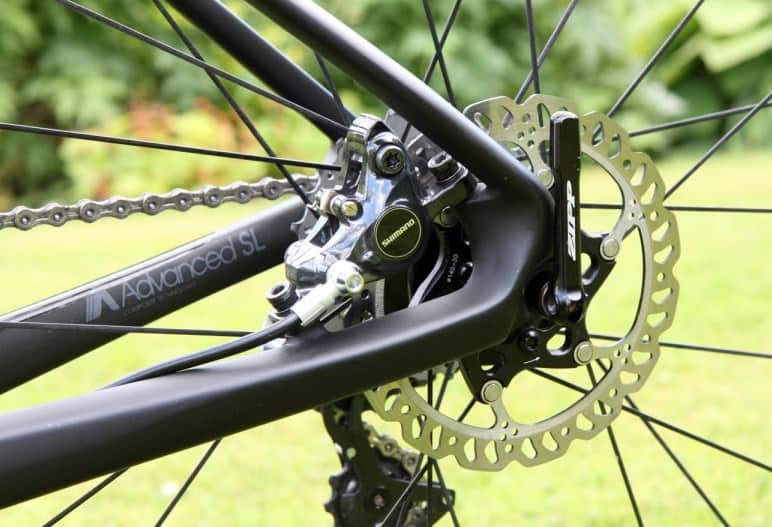 One of the defining features of a gravel bike is larger tire sizes, and this means you'll need disc brakes to allow you to use tire sizes up to 50mm. Some other advantages of using disc brakes on a gravel bike include enhanced braking power compared to rim brakes, and some people find it contributes to a faster ride.
Tubeless Tires
Gravel bikes should have tubeless tires. The main reason for this is that tubeless tires don't get pinch punctures, and they are ideal for improving traction in off-road environments. Rolling resistance is lower with tubeless tires, and they make cycling more comfortable. Even though they are more expensive and changing them is more hassle than regular tires, they are worth it on a gravel bike.
Tire Clearance
Something else that is vital on a good gravel bike is wider tires, and this has the benefit of increasing stability, enhancing comfort, and improving overall control. Wider tires also help with the versatility of a gravel bike which is one of the main advantages of this bike type, and you'll find that vibrations and bumps aren't as noticeable.
Higher Handlebars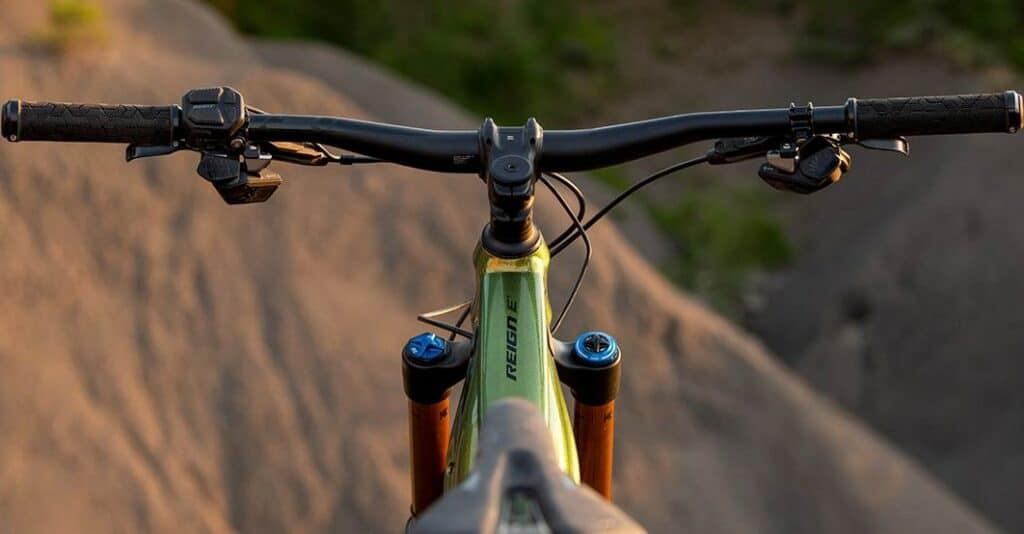 As gravel bikes are (mainly) designed to be used over longer distances, comfort is key. This is why having a higher handlebar is essential as it contributes to a more relaxed and comfortable posture. You will normally find that the handlebar on a gravel bike is around 1 inch higher than most bikes, which can help massively on those long road journeys..
Selection criteria
When choosing the Giant gravel bikes to add to my list, I used some strict criteria. These criteria ensure that only the best gravel bikes from Giant were included. Some of the criteria I used were:
Bikes for different terrain – Gravel bikes are highly diverse; however, they have many different purposes, from cycling on off-road trails or riding on smoother roads. I have included a mix of Giant gravel bikes to suit all situations.
Cost – You don't necessarily need to spend thousands of dollars on a new gravel bike, so I have included gravel bikes at all price points to suit every budget.
Comfort – Whether it is riding for a short time or bikepacking for several hours, the gravel bikes I have included all have fantastic comfort and stability.
Frame Material – I made sure to include a mix of different frames, from carbon fiber to titanium, so that you can find a Giant gravel bike with the frame you want.
My Top Recommendations for Giant gravel bikes in 2022
Giant Revolt Advanced Pro 0 – Best Racing Giant Gravel Bike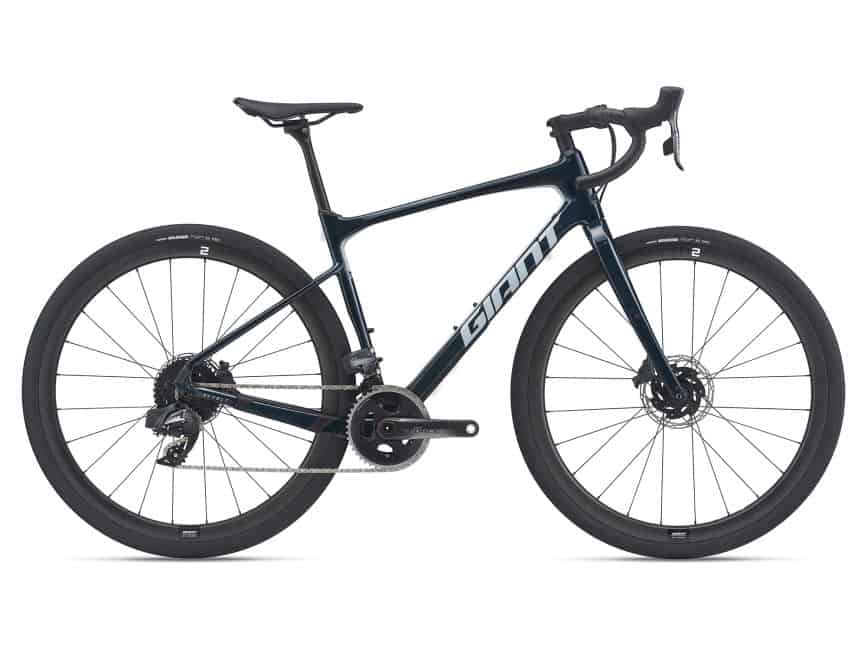 Gravel racing bikes are relatively new to the market; however, the Giant Revolt Advanced Pro 0 is a fantastic bike, and it is my top pick for racing.
Even though racing bikes tend to have a more aggressive riding position, the Revolt Advanced Pro 0 does offer superb comfort, while the full composite fork significantly lessens bumps and impacts. The GRX Di2 provides reliable shifting, and tubeless tires (Maxxis Receptor, 700x40c) are standard with this model.
Some people have found that the tires don't perform particularly well in muddy and excessively wet conditions. So, if you are racing more on gravel trails than roads, you might want to change them for something else.
The carbon fiber frame helps reduce the bike's overall weight (it is 200g lighter than the previous Revolt). You could potentially use this bike for bikepacking as it features mounts; although it isn't a bikepacking model, it does have some capabilities for this purpose.
Overall, the Giant Revolt Advanced Pro 0 is an excellent gravel racing bike that comes with all the features you need to pick up speeds, maintain control while still enjoying a comfortable ride.
Pros
Great gravel racing bike from Giant
Offers comfort even with an aggressive riding position
The GRX Di2 provides reliable shifting
Lower weight than the previous model
Could double up as a short term bikepacking bike
Cons
The tires could perform better in muddy conditions
Giant Revolt 1 – Best budget Giant gravel bike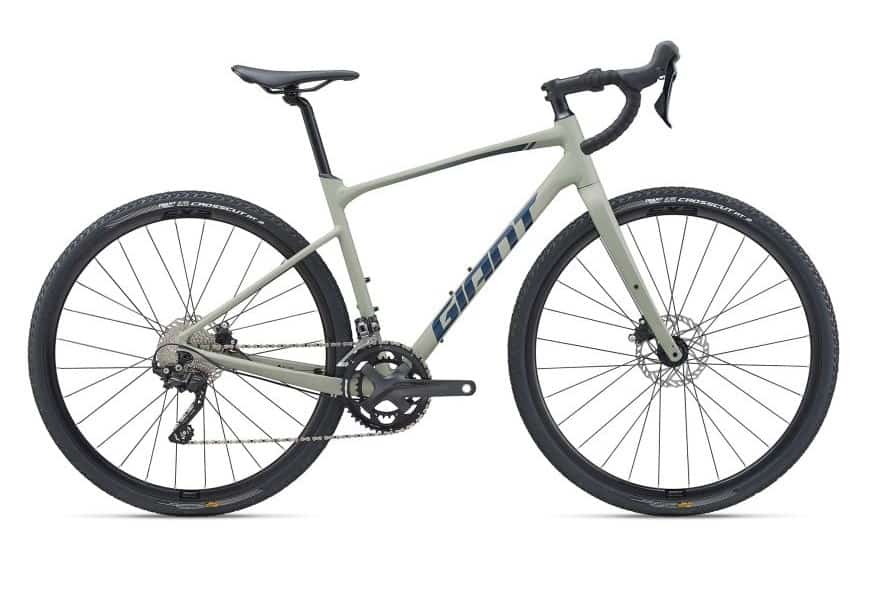 Buying a new gravel bike doesn't have to cost a ton of money, and this is why I have included the Giant Revolt 1 on my list. This is a good-performing bike available at a budget price compared to many of the other gravel bikes from Giant.
The Giant Revolt 1 is a superb all-rounder that can perform admirably in a variety of different situations. The aluminum frame contributes to a pretty lightweight construction while the seat post ensures comfort. This bike is at home almost anywhere, including smoother roads and bumpier gravel terrain, and it can also pick up some decent speeds.
The brakes are decent, although they don't offer much from an aesthetic point of view. This is a budget bike, so I wasn't expecting the same aesthetics as some of the high-end Giant models, but the look of the brakes could be better. The drivetrain also suffers some issues in muddy conditions.
That being said, if you want to get into the world of gravel bikes and don't have much money to spend, the Revolt 1 is a good starting point.
Pros
Budget-friendly gravel bike
Performs well on-road and off-road surfaces
Has a durable and lightweight aluminum frame
Cons
The aesthetics of the Revolt 1 could be better
Drivetrain has performance issues in muddy conditions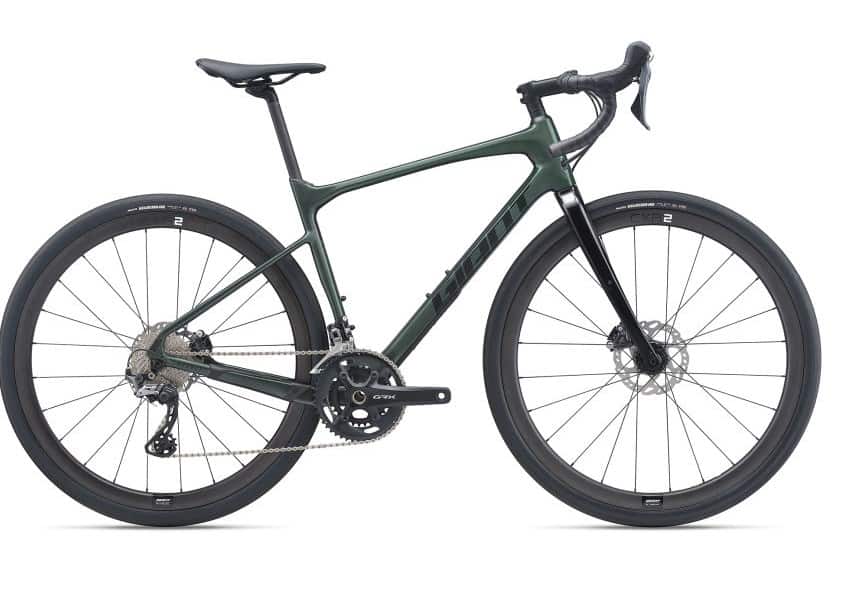 The Giant Revolt Advanced 0 is my pick if you want a gravel bike that can handle itself anywhere you decide to go. This is a highly versatile bike that is still popular years after it was initially released.
The Revolt Advanced 0 was built for endurance riding, although you might want to upgrade the Maxxis Velocita 700X40 tires as they can have issues in tricky off-road environments. Apart from that, there isn't much negative to say about this Giant gravel bike.
The light carbon frame and geometry allow this bike to pick up good speeds, and the D-fuse seat post helps maintain comfort even on bumpy and uneven surfaces.
The features allow this bike to work expertly on both off-road trails and smooth road surfaces, especially if cycling over long distances. It isn't a bikepacking model as such, but it could be used for this purpose, although there are better options available.
Pros
Versatile gravel bike that handles in all conditions
Light carbon frame and offers comfort
D-fuse seat post reduces impacts and bumps
Isn't too expensive for a excellent all-rounder gravel bike
Cons
You might want to upgrade the tires if riding on gravel trails
Giant Revolt Advanced 0 | Mike's Bikes
Fast gravel, rough gravel, pavement or dirt. However you choose to roll, this bike does it all. A new composite frameset and adjustable wheelbase make it more capable than ever.
Check Price
We earn a commission if you click this link and make a purchase at no additional cost to you.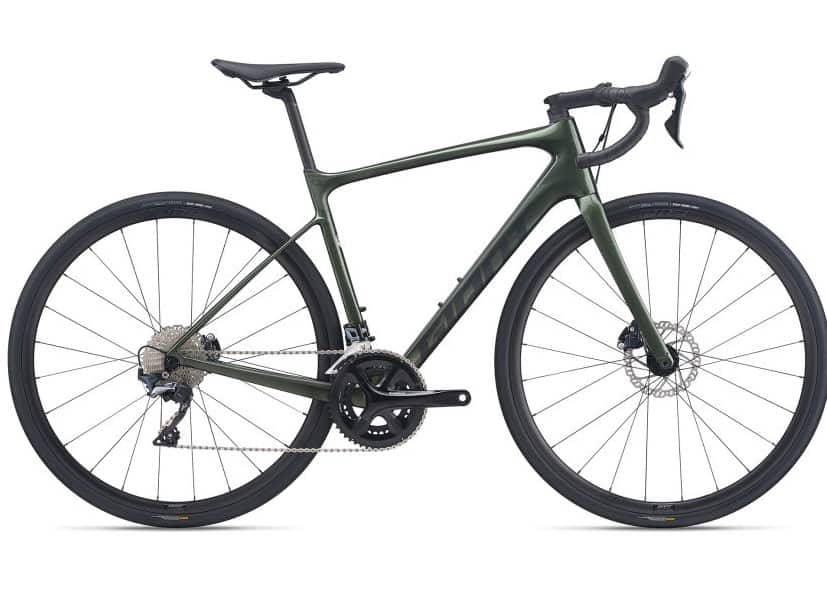 The final Giant bike on my list is made for bikepacking. This activity is growing in popularity, and many gravel bikes are coming onto the market for this specific purpose. The Giant Defy Advanced 1 is my pick if you want a Giant bike for bikepacking.
If you are cycling off for a bikepacking adventure that will consist mainly of smoother surfaces, the Defy Advanced 1 is a stellar choice. The enhanced comfort of the riding position helps significantly with those long hours spent getting to your destination, while the tire size can handle light gravel and some off-road terrain. I wouldn't recommend the Defy Advanced 1 to cope with sustained periods in rough and rugged surfaces, but it does a great job on smoother roads.
Also, there is limited potential for storing a lot of gear, but it ticks all the boxes for a short bikepacking trip.
Pros
Ideal bike for short bikepacking trips
Offers high levels of comfort
Decent tire size to handle some off-road terrain
Performs best on smoother surfaces
Cons
There aren't many additional storage options
Isn't that suitable for tricky trails
Giant Defy Advanced 1 | Mike's Bikes
Choose the longer route. Climb higher mountains. This smooth-riding endurance road bike is made for long-distance rides on all types of roads.
Check Price
We earn a commission if you click this link and make a purchase at no additional cost to you.
Frequently Asked Questions
Question: Where is Giant based?
Answer: Giant is a global company with headquarters in Taichung City, Taiwan. They sell bikes and other equipment to over 50 countries and have manufacturing plants in Asia and Europe.
Question: Can I ride a gravel bike on the road?
Answer: Yes. Gravel bikes are highly versatile, and they are designed for use on a variety of surfaces. Most gravel bikes will perform well on smooth surfaces such as roads, and some are even manufactured specifically for this type of riding.
Question: Are Giant bikes expensive?
Answer: Giant manufacturers many of their bikes in Asia and some European locations, and their bikes are often cheaper than some other brands. For example, Giant is generally more affordable than Salsa and Trek.
Question: Is Giant a good gravel bike brand?
Answer: Yes. Giant has been making all kinds of bicycles, from gravel bikes to mountain bikes, since the 1970s. They are a famous brand and are currently the largest bicycle manufacturer in the world.
Question: Does Giant sponsor any professional cyclists?
Answer: Giant has a long history of sponsoring pro cycling teams which included Team Sunweb up until 2018. They have also sponsored individual athletes such as triathlete Tim Berkel.
Conclusion: The Best Giant Gravel Bikes
Giant is a trusted global brand name that produces a variety of excellent bikes for different purposes. Their gravel bike range is among the best on the market, and they have the added benefit of being quite cost-effective.
My top picks for the best Giant gravel bikes are: