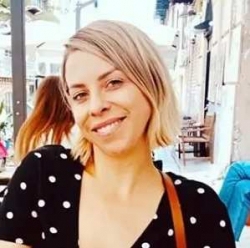 Latest posts by Jodie Chiffey
(see all)
Gravel bikes are fantastic all-rounders that can handle on-road and off-road riding. In this guide, I'll go through the different types of gravel bikes you can buy, what you need to consider before making a purchase, and the pros and cons of riding a Salsa bike. I'll also list the best Salsa gravel bikes on the market.
Towards the end, I'll answer some common questions about gravel bikes. First, let's find out about Salsa as a company.
Who Is Salsa?
Salsa is a well-known American bicycle manufacturer based in Bloomington, Minnesota. They have been around since the 1980s and have built up a solid reputation for producing a range of different bikes, including:
Mountain bikes
Gravel bikes
Touring Bikes
They also make bicycle and BMX components, clothing, parts, and gear.
What Is a Gravel Bike?
One of the main types of bikes that Salsa produces is gravel bikes.
Gravel bikes sit in the middle between a road bike and a mountain bike, and they can be a fantastic all-rounder that you can ride on different terrain. Some of the main features of gravel bikes include their lighter weight, speed, and handling both on-road and off-road surfaces.
In most cases, gravel bikes are designed for long-distance riding, so comfort is key to the bike's design. I'll detail the different types of gravel bikes later on; however, one of the defining features of a gravel bike is its versatility.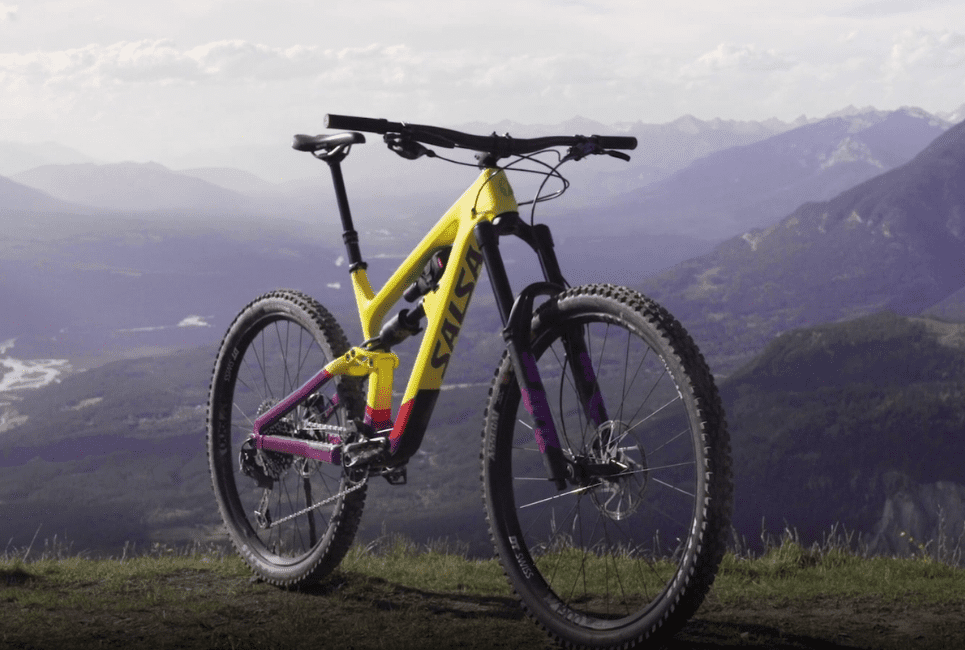 What Are the Different Types of Gravel Bikes?
Gravel bikes encompass quite a range of different bikes. Let's have a look at the most common models.
Off-road Gravel Bikes
Different types of gravel bikes are designed to handle various terrain and surfaces. Off-road gravel bikes are closer to traditional mountain bikes as they need to cope with rough ground and less than ideal conditions.
Some of the features you will find with an off-road gravel bike include similar geometry to a typical mountain bike, a slack angle head coupled with a long wheelbase. They usually have a short stem to help with agility and overall control.
Tire clearance is another significant feature of an off-road gravel bike as wider tires help with grip, control, and stability.
Finally, this type of gravel bike will generally have durable components and parts as they will need to cope with rough bumps.
Speed Gravel Bikes
Another type of gravel bike is those that have been built specifically for speed.
Some of the features that you will find with these bikes are an aggressive riding position, lightweight construction, and agile handling. These features allow you to pick up speed while remaining in control on a variety of surfaces. Like most gravel bikes, those built for speed are also designed to be used over long distances, so comfort is paramount.
There is a growing market for gravel racing bikes that would fall under this category. Even though these events are still relatively new, the increased demand has paved the way for more gravel bikes to be created with speed in mind.
All-rounder Gravel Bikes
Suppose you aren't planning on riding on one type of surface and need a gravel bike to handle various situations. In that case, the all-rounder gravel bikes are your best option.
These bikes are built to cope with several different terrain and scenarios while still maintaining comfort and control. Some of the main features you will find with an all-rounder gravel bike are a low weight alongside a wide gear range which will allow you to handle steep climbs and descents.
If you have some money to spend and need a bike that can perform admirably in any kind of terrain, the all-rounder is an excellent choice.
Bikepacking Gravel Bikes
'Bikepacking' has become a popular type of vacation where you can load up your bike and travel vast distances exploring the great outdoors. These bikes need to be equipped to deal with anything that will come your way. You can ride for over six hours per day and for days or even weeks at a time. As we are becoming more environmentally conscious, these holidays are growing in popularity.
A bikepacking gravel bike has comfort at the heart of its design as no one wants to ride for hours day after day on an awkward bike. Another defining feature is that a bikepacking model will offer more places to store a backpack, additional water, and more. This means that the frame will need to be lightweight as you will be carrying extra weight, and it will also need to be highly durable.
Bikepacking has emerged as a widespread BMX adventure, and owning the correct gravel bike is vital.
Everyday Gravel Bikes
Lastly, gravel bikes that you can use for everyday riding (for example, commuting) need to have some specific features. This includes mudguards to help protect your clothes and a rack for storing your backpack.
Some other useful features of a commuter and everyday gravel bike are a light for those winter journeys and durable and puncture-resistant tires. Weight isn't as crucial for an everyday bike as you aren't explicitly looking for high-performance but instead features to make riding to work or around your area as comfortable and easy as possible.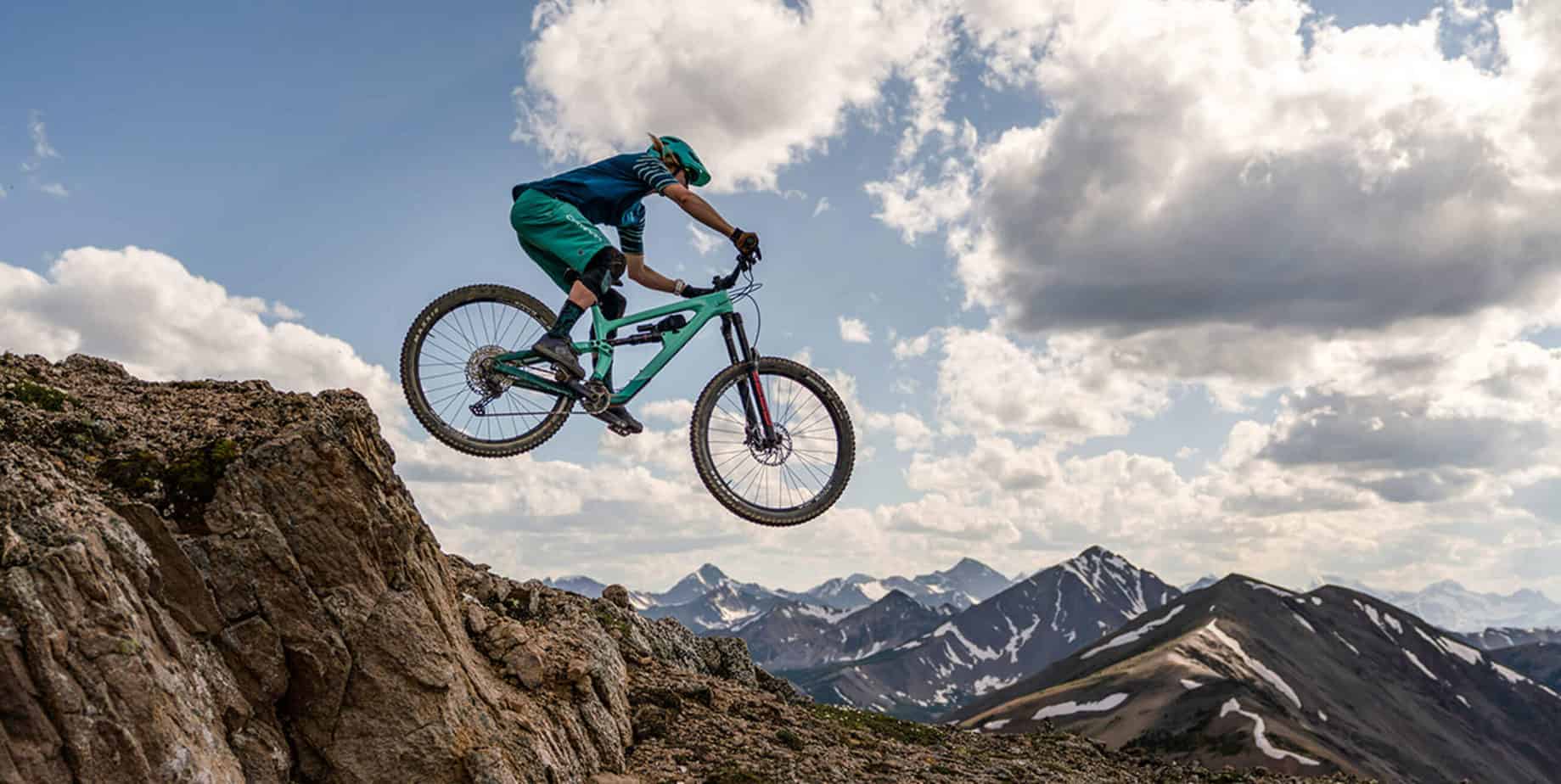 Things to Consider When Buying a Gravel Bike
I will list my top Salsa gravel bikes later on and some important features to look for. Before we get into that, I want to go over some things you should think about before buying one.
Terrain
As gravel bikes can be very versatile and have different options available, you need to consider what type of surfaces you will predominantly be riding on. This will have a considerable impact on the type of gravel bike you buy.
Gravel bikes sit in the middle between a road bike and a mountain bike, and there are models which are closer to both ends of the spectrum. If you mainly ride on pavements with some dirt and off-road riding, you are better opting for a model that is more like a road bike.
Similarly, if you regularly ride on dirt tracks and rough terrain with lots of uneven and rocky ground, you are better going for a version designed closer to a mountain bike.
This is perhaps the most important thing to consider because buying the wrong type of gravel bike for your riding style can result in poor performance and even have safety implications.
Cost
The cost is something else to consider as, like all bikes, there are both budget gravel bikes and more expensive models.
You should set yourself a strict budget before you go hunting for a new gravel bike and stick to it as much as you can. I always say that if you can spare a few extra dollars to get a much more reliable and better bike for your needs, it can be worth doing. Although, ensure that you don't overspend just because you see a more expensive bike you like, especially if it doesn't offer any additional features than a cheap model.
Frame Material
Gravel bike frames usually come in one of four materials – aluminum, titanium, steel, or carbon.
Aluminum frames are typically found on cheaper gravel bikes as they don't take as much money to produce, although they are usually a bit heavier than others. You often find aluminum frames combined with a carbon fork.
Titanium frames are usually the most expensive, so be prepared to pay extra money for a gravel bike with this frame material. I really like the design of a titanium frame, and they are very lightweight too. Titanium frames also have the advantage of being corrosion resistant.
Steel frames differ a lot depending on their construction, including their weight, stiffness, durability, and damping qualities. Some steel frames are found on higher-priced gravel bikes, but you find some budget bikes with a steel frame.
Lastly, Carbonfiber frames are one of the most popular materials to use on a gravel bike for several reasons. Although this material is sometimes more susceptible to particular knocks and impacts, they offer a lightweight but durable construction.
Electronic vs Mechanical Shifting
Something else to think about is a gravel bike with electronic or mechanical shifting,
The main advantage electronic shifting has over mechanical shifting is that it is much quicker. This can be up to 25% quicker, depending on the drivetrain you have. Faster shifting allows you to maintain your cadence and maintain a higher average speed which helps the overall efficiency of your ride.
Mechanical shifting is slower, although gravel bikes which mechanical shifting will usually cost less money. There is also more maintenance involved with electronic shifting, but the pros certainly outweigh the cons for some people.
The Major Differences between Gravel Bikes and Mountain Bikes
There are some differences between a gravel bike and a mountain bike; however, it does depend on the type of gravel bike you buy. Some gravel bikes will be much closer to the design and functionality of a proper mountain bike than others.
The main difference is that gravel bikes are mainly designed to ride on pavements, roads, and other relatively flat surfaces. This means that the geometry and posture of a mountain bike aren't suited to this type of cycling. One of the main aspects of a gravel bike is comfort and speed, which isn't as predominant in a mountain bike design.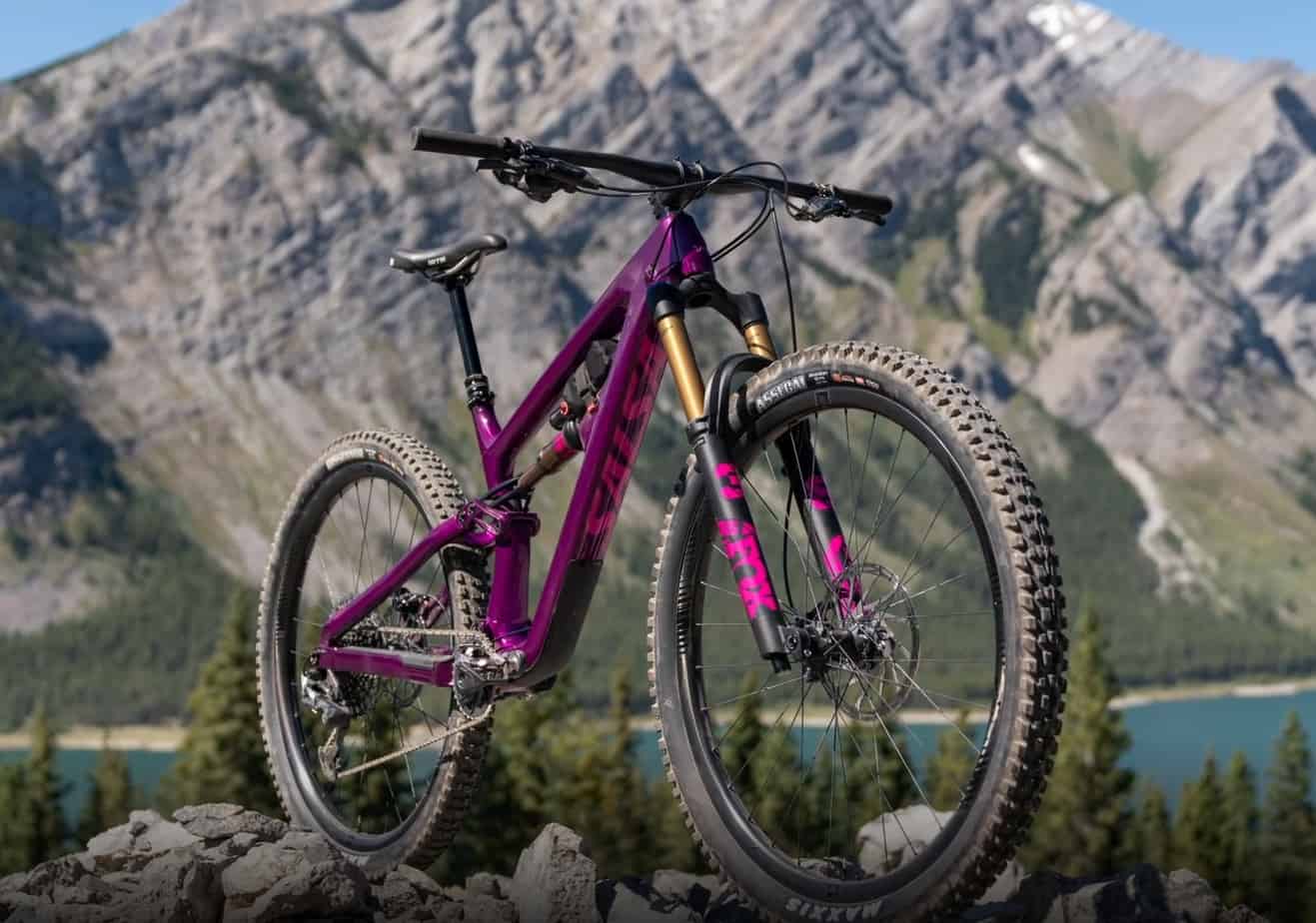 Advantages of Using a Salsa Gravel Bike
There are some advantages to choosing the Salsa brand.
High quality – Salsa gravel bikes are brilliantly manufactured, and the Salsa brand is renowned for providing high-quality bikes, components, and other cycling equipment.
American-made – If having your bike made in America is important, Salsa is an ideal company. They are based in Minnesota, and their bikes are manufactured in the USA.
Diverse selection – Salsa provides a wide range of different gravel bikes. This includes gravel bikes designed for commuting and everyday use to gravel bikes for off-road trails and rough terrain.
Available for all budgets – Even though Salsa is often associated with high-end gravel bikes that do cost a lot of money, they have many models available. This includes gravel bikes if you are on a budget or have a lot of money to spend.
The Disadvantages of Using a Salsa Gravel Bike
While we have mostly talked about the plus points of buying a Salsa gravel bike, there are some drawbacks.
Some models are expensive –  Even though Salsa does provide bikes in many pricing categories, many of their top-level bikes will cost a lot of money that some people on a budget will find difficult to afford.
Overwhelming choices – Having a lot of variety isn't bad; however, some people can get overwhelmed by the number of bikes and builds produced by Salsa. This variety can make choosing a model difficult.
Best Features for Gravel Bikes
Before I get into the top Salsa gravel bikes you can buy, I want to go over a few vital features of a solid gravel bike, whether you are using it on pavement or less than ideal terrain.
Disc Brakes
Disc brakes are an essential component of a good gravel bike. While you can use a model as a gravel bike without disc brakes, I wouldn't recommend it. The reason is that disc brakes (particularly hydraulic ones) allow you to experiment with different tire sizes (35mm to 50mm) that are important to riding a gravel bike. Caliper brakes will struggle with tires over 30mm.
Tubeless Tires
Another essential feature of a gravel bike is tubeless tires. These tires don't get flats, and this is vital for riding on any rough surface or even on smooth roads where you can easily get a puncture. Make sure you go with a tubeless-ready rim on your gravel bike to save any issues down the line.
Tire Clearance
Wider tires are needed for added stability, comfort, and control. The good thing about gravel bikes is that they can usually accommodate wider tires (if you have disc brakes), which gives you a much better experience riding on rougher surfaces. Rolling resistance is enhanced, and things such as vibrations and impacts are lessened significantly.
Higher Handlebars
Finally, it would be best if you had a higher handlebar with a gravel bike. A higher handlebar offers a more relaxed posture which is vital for those seemingly endless bike rides where you can be cycling for miles on end. A gravel bike handlebar should be around 1 inch higher than a road bike.
Selection Criteria
Salsa produces various gravel bikes, so I had to use some selection criteria to ensure only the best made it onto my list. The criteria I used included:
Versatility – I wanted to ensure that the Salsa bikes I included covered a range of activities. For example, a gravel bike for bikepacking, racing, low maintenance, and a great all-rounder.
Cost – Salsa is known as a premium, high-end manufacturer. Still, the bikes on my list are available at different price points. This ensures there is one for every budget.
Storage – For some people have storage options (whether stock options or available as an addon) are essential, so the bikes I have included provide this.
Frame Material – Everyone has their own opinion on the best frame material for a gravel bike, so I incorporated Salsa bike frames made from various materials.
My Top Recommendations for Salsa Gravel Bikes in 2021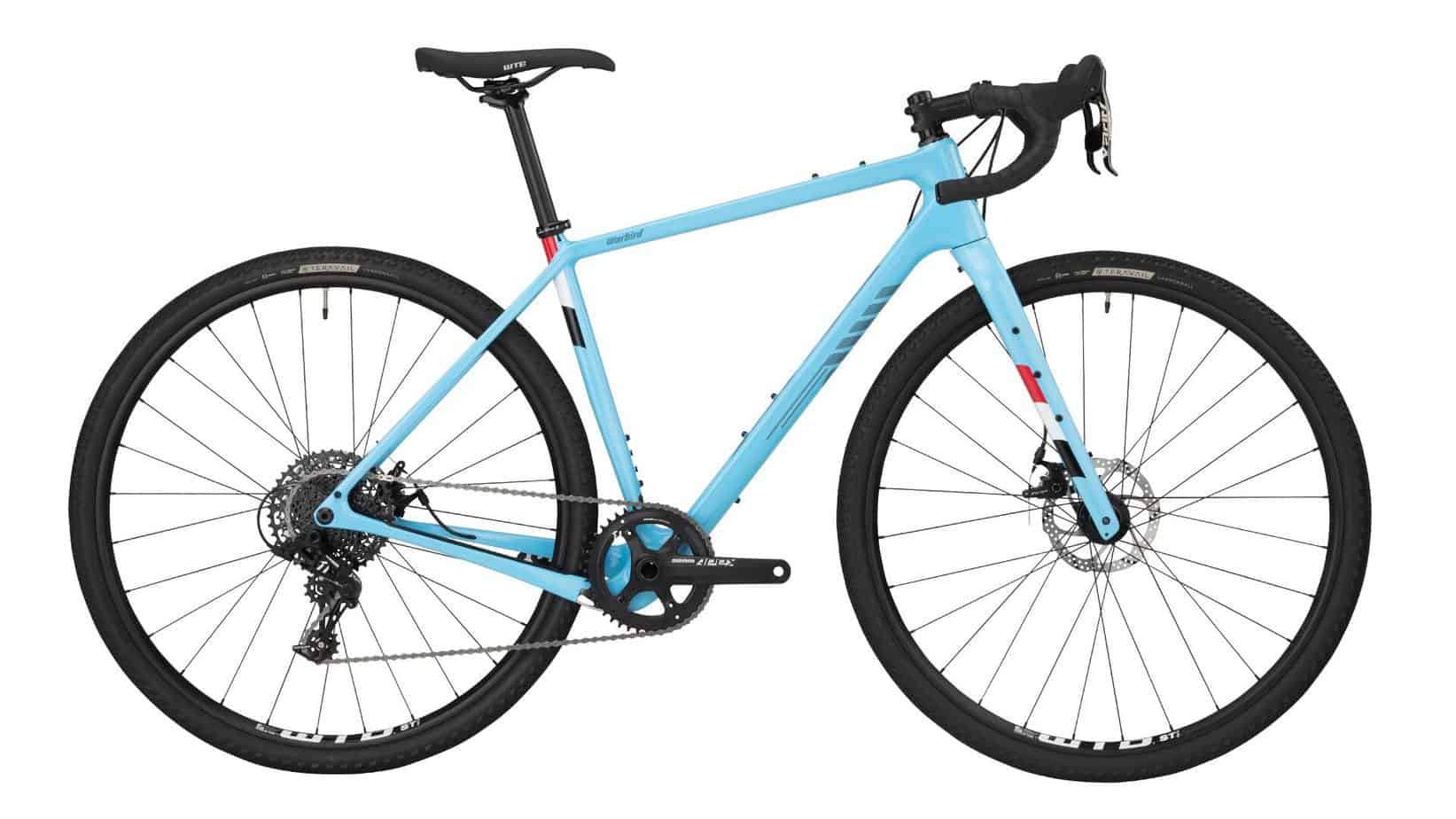 The Salsa Warbird Carbon Apex 1 is quickly tapping into the growing popularity of gravel racing. This is my pick for the best gravel racing bike from Salsa.
The first thing I really like about the Warbird is that it isn't going to break the bank, and the cost won't be out of most people's reach. OK, it isn't a particularly cheap model, but you won't need to remortgage your home to buy one either.
Aside from the cost, this is a fantastic gravel bike. The Warbird Carbon Apex 1 comes with a carbon frameset. Ten different build options give you a significant degree of customization. This gravel bike has 42mm wide tires on 700c wheels, flat-mount disc brakes, and the Class 5 VRS technology on the frame helps to improve comfort. The whole frameset comes in at around 4 lbs, perfect for a gravel bike that you want to use to pick up speed quickly.
Some other features help the Warbird Carbon Apex 1 come into its own, including the extra water bottle holders and storage to place a bag or other gear.
Overall, this is a fantastic Salsa bike that is helping to tap into a growing gravel racing market.
Pros
Ideal gravel bike for racing
Lightweight with a carbon frame
Features Class 5 VRS technology to resist torque
Extra storage capacity
Available at a reasonable cost
Cons
More of an entry-level gravel bike that might not suit experienced riders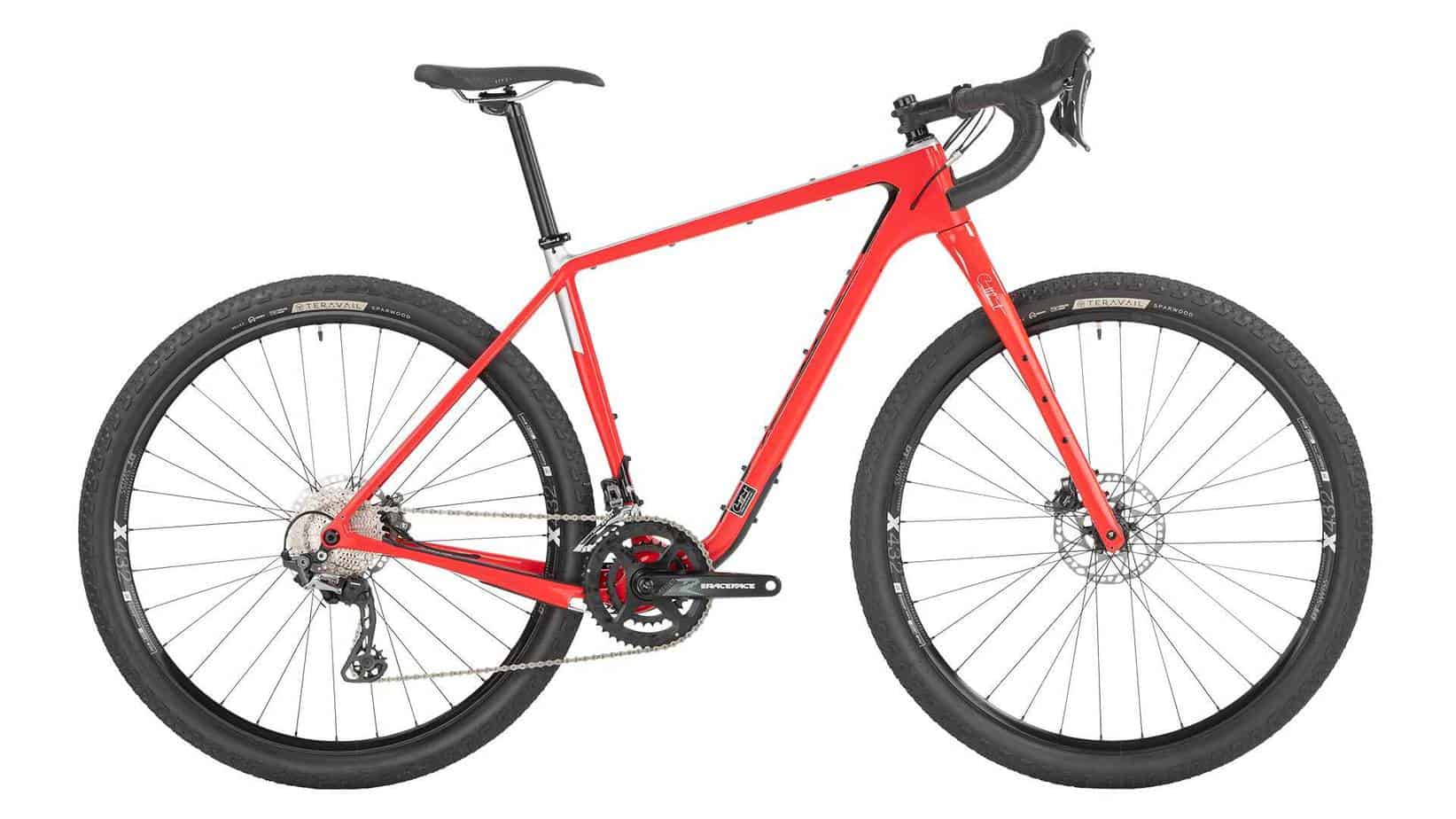 The name might sound a bit intimidating, but the Salsa Cutthroat C GRX 810 is my top pick for a bikepacking model.
This bike has been manufactured for ultra-endurance, so if you intend on riding for hours on end over days or even weeks, the Cutthroat is what you need. The bike comes with a carbon frame and Class 5 VRS technology, the same as the Warbird.
The 69° head tube angle is perfect for long days of riding, and 445 mm chainstays can handle practically any surface while maintaining comfort, stability, and pedal efficiency. This Salsa model has ample clearance as it can fit 29 x 2.4″ tires, which is ideal for coping with less than perfect terrain such as mud.
The shorter reach and taller stack ensure that you will be comfortable riding the Salsa Cutthroat C GRX 810 over long periods, and it is rear rack compatible.
The price might put some people off, and it is considered a niche bike, but it is a highly competitive one that is a dream to ride over long distances.
Pros
Great gravel bike for bikepacking
Offer storage options and rear rack compatible
Comfortable over a variety of terrain
This bike can fit 29 x 2.4″ tires
Cons
The Cutthroat is quite an expensive model
Considered a niche bike and isn't to everyone's tastes
Salsa Vaya GRX 600 – Best Salsa Gravel Bike for Versatility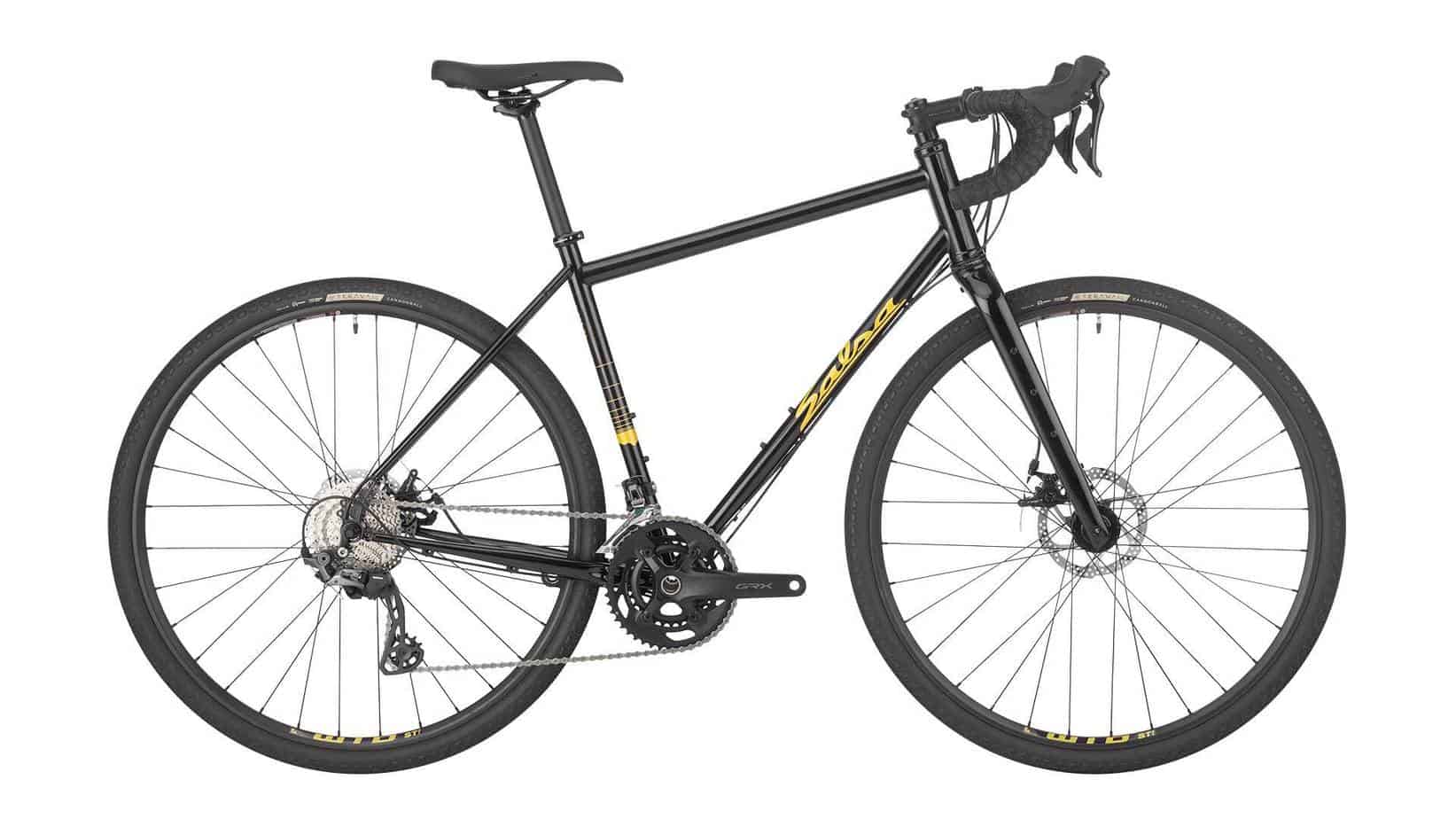 The thing about gravel bikes is that they need to be able to handle a range of different scenarios, and this is where the Salsa Vaya GRX 600 comes in.
This bike is my top pick for versatility. No matter where you ride it, it will perform to an exceptionally high standard. The Vaya GRX 600 has a durable steel frame with a Shimano drivetrain, and it offers good tire clearance with 700c x 45mm tires or 700c x 38mm with fenders. The frame can handle tires up to 50mm if that's your thing.
Another thing I like about this versatile bike is the storage options, as you can have three water bottles, front and rear fender mounts, lights, and other accessories. This makes the Vaya GRX 600 perfect for commuting to the office or a long day handling rugged terrain in an off-road environment.
Some people might not like the one size fits all approach with the Vaya GRX 600, but if you need a bike for all sorts of occasions, this is the one to choose.
Pros
Incredibly versatile gravel bikes
Can handle all types of terrain and surfaces
Durable steel frame and wide tire clearance
Has various storage options
Cons
Won't suit anyone who wants a gravel bike for a specific purpose
Salsa Stormchaser – Best Single Speed Salsa Gravel Bike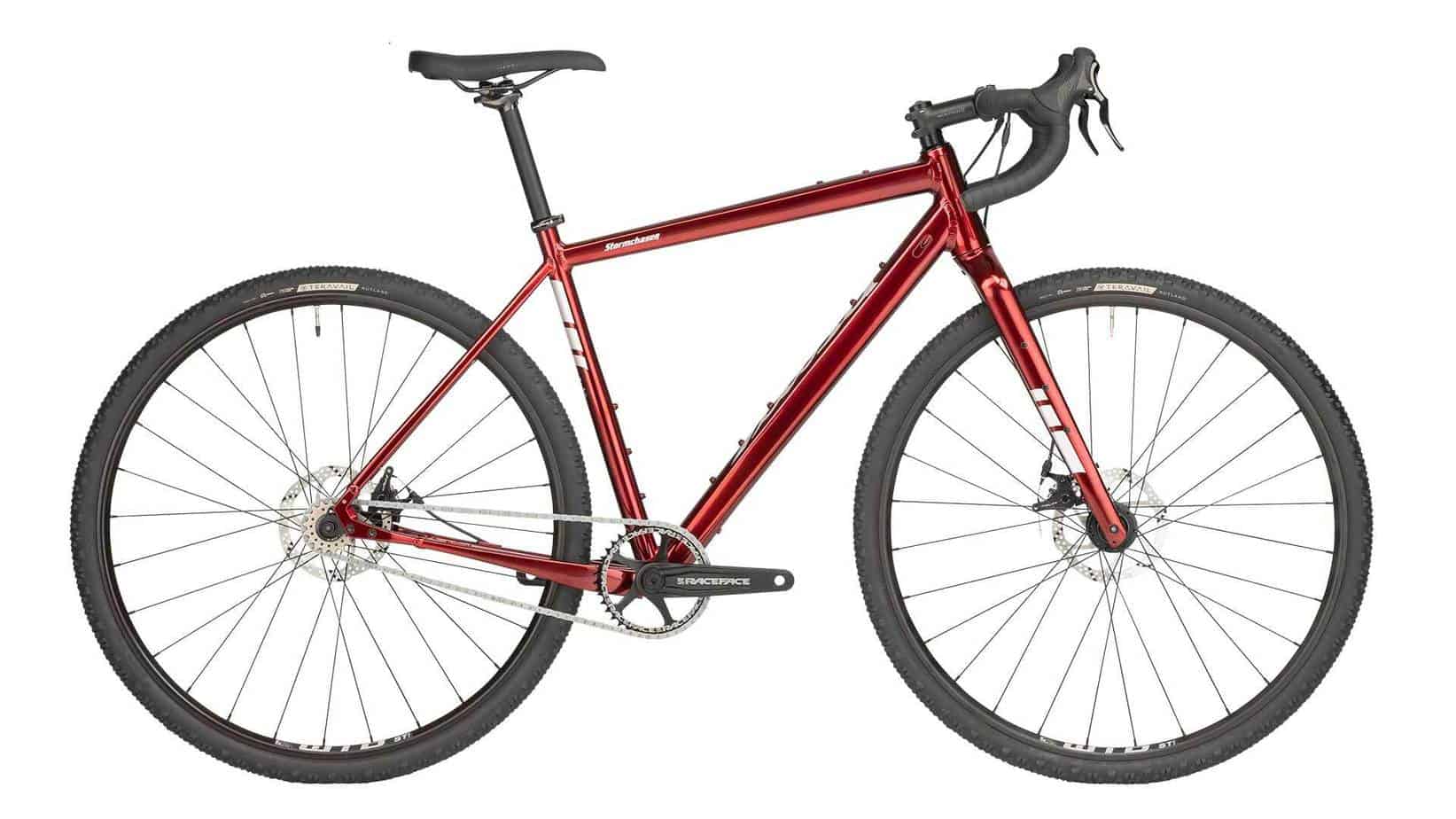 Sometimes simplicity is best, and if you want a gravel bike that requires very little maintenance, the Stormchaser is the answer.
This is a single-speed gravel bike that can handle itself admirably regardless of where you cycle. The 6066-T6 alloy frame and carbon fork ensure that the Stormchaser stands up to the challenge with enhanced durability. At the same time, the Class 5 VRS Technology keeps vibrations and bumps to a minimum. There is decent tire clearance at 42mm tires (which can go up to 50mm), and this model features swappable dropout plates.
If you want something fancy with many bells and whistles, the Stormchaser probably isn't for you. This gravel bike is very much aimed at those that want minimum fuss and simply want to get out cycling on the trail, knowing that they won't need to carry out a lot of maintenance.
The lower price of this bike reflects its nature, but it is perfect for anyone who just wants to ride.
Pros
Simple gravel bike that can handle different conditions
42mm tire clearance and swappable dropout plates
Doesn't require a lot of maintenance
Affordable and one of the cheaper Salsa models
Cons
This bike doesn't have a lot of fancy features
Salsa Stormchaser Single-Speed Bike | REI Co-op
A gravel bike for any and all conditions, the Salsa Stormchaser Single-Speed bike will see you through the muddiest rides with its ample tire clearance.
Check Price
We earn a commission if you click this link and make a purchase at no additional cost to you.
Frequently Asked Questions
Question: Is Salsa an American company?
Answer: Salsa is one of the most famous American bike manufacturers, and they are based in Bloomington, Minnesota. They produce a wide range of bikes, accessories, clothing, and components.
Question: Where can I ride a gravel bike?
Answer: Gravel bikes are highly versatile, so you can ride them on smooth, flat surfaces such as pavement or uneven and rocky off-road terrain, depending on the model you buy.
Question: Are Salsa gravel bikes expensive?
Answer: Salsa gravel bikes can be quite expensive, and they are often found in the higher-end pricing categories. Their bikes use high durable frames alongside high-quality Shimano and SRAM parts. However, you can find cheaper models that better suit your budget.
Question: Is the Salsa Cutthroat a gravel bike?
Answer: The Salsa Cutthroat is a combination of both a gravel bike and a mountain bike. The Cutthroat is designed for covering long distances and is ideal as a lightweight carbon model for bikepacking.
Question: What is the cheapest Salsa gravel bike?
Answer: Salsa offers bikes at many different price points, and each model has various builds that can increase or decrease the price. As a starting point, the single-speed Salsa Stormchaser is the cheaper gravel bike from Salsa.
Conclusion: The Best Salsa Gravel Bikes
Salsa produces a range of fantastic bikes, and their gravel models are some of the most popular on the market.
My top choices if you want to invest in a Salsa gravel bike are: