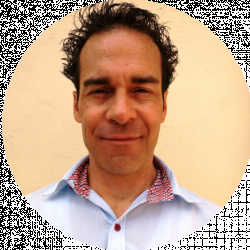 Latest posts by Douglas Bloom
(see all)
Have you ever been out late while riding your mountain bike and you didn't have the right gear for late riding? Late riding gear includes lighting for a safe and better nighttime riding experience.
To light up a dark trail, you will need a high-quality and powerful mountain bike light. The brighter the light produced, the better the navigation and night riding experience. The bright light allows you to spot obstacles along your way, reducing the chances of an accident. So how do you get the best mountain bike light?
Mountain Bike Light Buying Guide
Most bike riders do not think of the crucial factors they need to consider when purchasing a mountain bike light. The following are essential features you should look at when searching for a mountain bike light.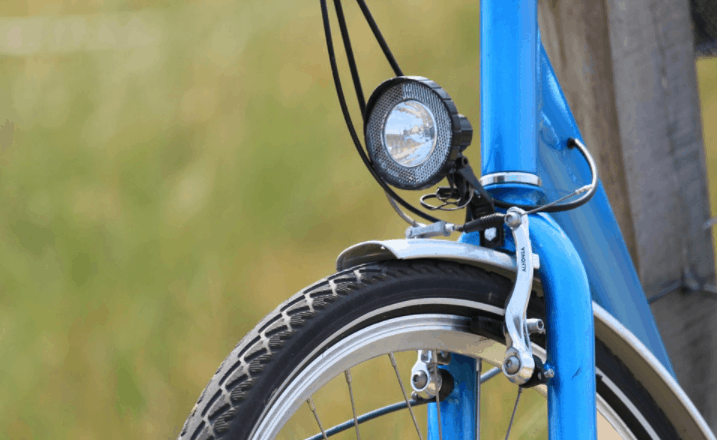 Brightness
The brighter the light the better the navigation. Brightness is the first thing to consider when purchasing the best mountain bike light. The level of a light's brightness depends on the number of lumens produced by the source of light.
Manufacturers calculate lumens by the amount of light emitted by the light. The more light emitted, the more the lumens output a light produces. For a better riding experience, choose mountain bike lights that have an output of at least 500 lumens on both handlebar and helmet lights.
LED Lights
The use of incandescent bulbs has reduced over time since the introduction of LED lights. This is because LED bulbs have proved to be more effective than the other bulbs.
Advantages of LED bulbs include efficient power usage and reduced mechanical problems. Since mountain bike lights are prone to fall, LED bulbs are less susceptible to damage compared to incandescent ones.
Battery
Another factor to consider when purchasing a bike light is the type of battery that it uses. Currently, lithium-ion batteries are the most commonly used since they are more reliable than the original nickel-metal hydride (NiMH).
The higher the battery capacity, the longer the light lasts. Some batteries are high capacity and can last for over 2 hours while powering an output of over 5,000 lumens.
Another advantage of high-capacity batteries is that you can use them as a power bank to power your devices when the lights are not in use or during a power outage when night riding.
Charging
This is the most common assumed factor when choosing bike lights. Most mountain bike light buyers forget to check the different charging alternatives that meet their desired needs.
Nowadays, bike light batteries charge using various means; using a laptop, a cigarette lighter, and even some use a router. Some manufacturers have developed bike lights with chargers that can be plugged directly into a power socket, allowing you to charge AA and AAA batteries. Remember to look at the duration it takes to fully charge the battery before you purchase it.
Mounting
Mounting will rely on how you want to apply the light. Look for a bike light that is compatible with the types of fasteners you will use on the helmet and handlebars.
Most mountain bike lights easily mount to most bike handlebars and seat posts. However, those that have aero bars and aero seat posts are difficult to mount. For this reason, it's essential to check and ensure that your bike is compatible with the light you will be purchasing.
Reliability
A lighting system that can resist different conditions like high and low temperatures, dusty trails, mud, or dirt trails can be challenging to find. However, the advance in technology has led to the development of safe lighting systems that can light dangerous routes like declining sloppy trails.
However, we advise that you purchase your bike lights from stores with a good reputation and proven reliability. Always prioritize brands with a high rating and a comprehensive warranty policy so that if a problem develops, it's easier to resolve using warranty policies.
Optics (Lens)
Your bike lights' ability to light up your way is affected by its glass reflector and lens. Depending on the route you're using, choose the right mountain bike light. A bike light with a narrow lens will beam a thin section of the road, while a wide-angle lens will beam a broad area of the road, exposing every possible danger along the way.
Battery Run Time
Battery run time is the duration the battery will last from the time it is fully charged to when it goes flat. The battery run time will depend on the type of mode you are using. When making a purchase, always choose the lights that last longer on maximum brightness for a better riding experience. It is disappointing when your battery runs dry before reaching your destination.
9 Best Mountain Bike Lights
Now that you know how to buy a mountain bike light, you will need to shop for one. There are hundreds of mountain bike lights available in the market today. Finding one that suits your needs will be a challenge. The following is a list of nine of the best mountain bike lights on the market. Go through them to find one that suits your preferences, or to have an idea of their features.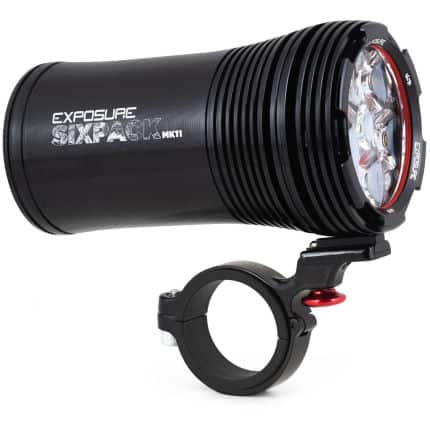 Weighing 385 grams, Exposure Six Pack MK 11 has an output of 5000 lumens. It is ideal for all-mountain biking experiences.
The pack comes with a 15,500 mAh Li-Ion high-capacity battery that runs for at least 2hrs 30 hours. It can also be used as a power bank by using its Smart Port Technology Plus technology.
Exposure has a Reflex+ system that automatically adjusts the light's brightness. Additionally, it has an inbuilt accelerometer and inclinometer that works together with the Reflex+ system.
An OLED display is provided that shows the mode you're using, the remaining battery capacity, and the remaining hours. Its Intelligent Thermal Management technology reduces power to the 6 XPL2 LEDs whenever they overheat, keeping the light as bright as possible.
Pros
Automatic brightness adjusting
High battery capacity
Smart Port Technology Plus
Easy to read OLED display
Cons
It is expensive
Has no helmet option.
Exposure Lights Six Pack Mk11 Rechargeable Headlight | Amazon
The Six Pack deep reaching beam is Exposure's brightest yet for intense shreds and the high capacity battery stores enough power to last the duration of the longest endurance events, just use the OMS (Optimized Mode Selector) to choose the runtime for your needs from 2 to 36 hours.
Buy at Amazon.com
We earn a commission if you click this link and make a purchase at no additional cost to you.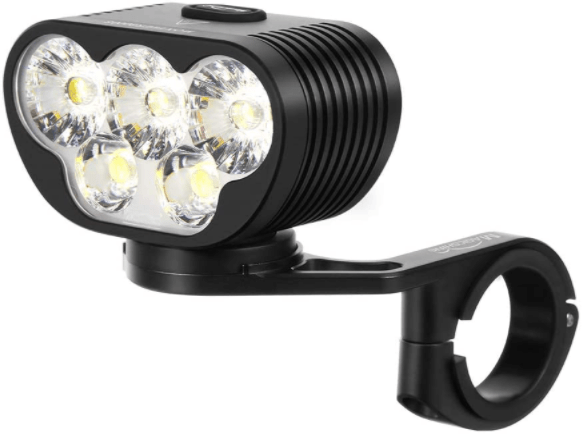 With a maximum output of approximately 8,000 lumens, Monteer 8000 is the most potent Magicshine bike light. It comes with a high-capacity battery with 10000mAh power and an aluminum mount.
The mount is capable of resisting damage in case of a fall or solid knock through the trails. Monteer 8000 boasts two flash modes; approximately 4800 lumens of floodlights and the bottom LEDs producing up to 3200 lumens of the spotlight.
Pros
Boasts a maximum of 8000 Lumens
Fast-charging battery
A powerful battery that lasts up to 1.5hrs on full blast mode
The 4800-lumen setting is reliable for your trail riding experience
Designed with IPX 5 waterproof
Cons
Rarely available in most bike light shops
The light mount can move down during heavy rock riding
May overheat in full blast mode
Magicshine Monteer 8000S Galaxy Bike Headlight | Amazon
The Monteer 8000S is capable of putting out 8000 lumens max from its combination of flood and spot LEDs. Powered by a Type-C in/out capable 10000mAh capacity battery pack and an aluminum alloy out front handlebar mount.
Buy at Amazon.com
We earn a commission if you click this link and make a purchase at no additional cost to you.
09/30/2023 12:05 am GMT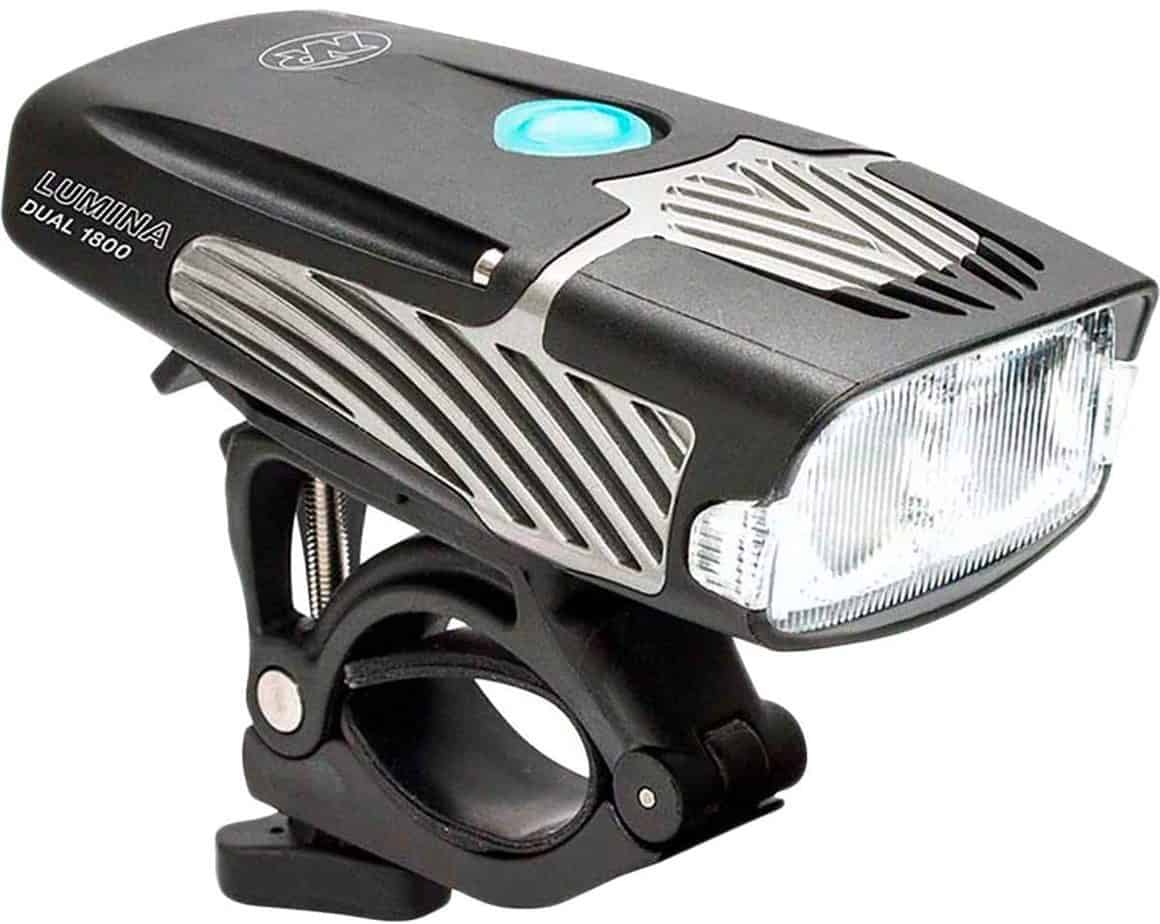 Niterider Lumina Dual 1800 is one of the brightest self-contained mountain bike lights. It produces 1800 lumens while in boost mode.
Niterider Lumina double 1800 boasts an all-new collimator lens to distribute a smooth and wide beam to light the way.
The light has seven lighting modes, five light modes, and two flash modes to increase your visibility. These features make it the perfect light for riding day or night. Its reliable battery can last up to 20 hours, producing 100 lumens in walk mode. It takes 3 hours of fast charging when using its AC power charging adapter.
Pros
Maximum 1800 lumen output while on Boost Mode
Fast charging when using its AC charging adapter
IP64 dust and water-resistant
Easy to detach and attach to the mount
Battery capacity indicator
Lifetime warranty covering any mechanical defects
Cons
NiteRider Lumina Dual 1800 | Amazon
Durable and long-lasting rugged design with DuPont fiberglass reinforced nylon housing provides cyclists with the most durable, reliable and best performing lights in the market.
Buy at Amazon.com
We earn a commission if you click this link and make a purchase at no additional cost to you.
09/30/2023 12:04 am GMT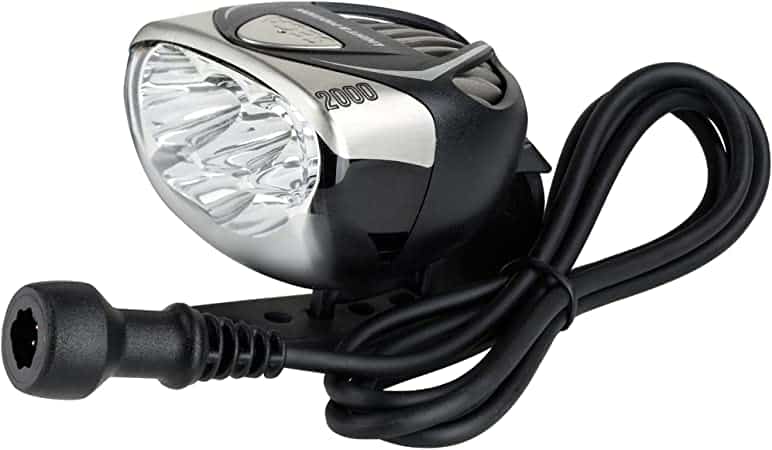 Light and Motion Seca 2000 Race is among the bike lights that produce a uniform and bright beam. It boasts a 6-cell Li-Ion external battery that is housed in a rubber case to reduce damage in case of an accidental fall. The Cree LEDs boast a maximum of 2,000 lumens, with four light modes:
Low outputting 500 lumens
Medium with an output of 1,000 lumens
High mode outputting 2,000 lumens
Pulse modes outputting 500 lumens
You can toggle between the modes depending on the trail your riding. Its battery can last up to one and a half hours while on high mode, 3hrs on medium mode, 6hrs on low mode, and 12hours while on pulse mode. Seca 2000 works efficiently on both handlebars and helmets, with its helmet buttons made it easier to use.
Pros
An impressive beam of light
It has multiple mounting options
Fast charging battery taking approximately 2hrs to charge fully
Waterproof and all-weather design
Cons
The external battery option is not for everyone
Light & Motion Seca Comp 2000 | Amazon
All-in-one design delivers remarkable power down the trail or street from its bank of 3 LEDs. Two drive the deep spot, and a third provides near field fill.
Buy at Amazon.com
We earn a commission if you click this link and make a purchase at no additional cost to you.
09/30/2023 12:05 am GMT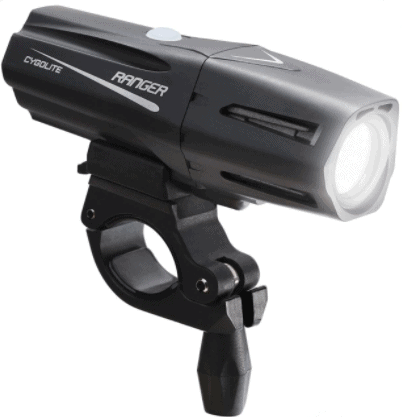 This is among the best performing and effective mountain bike lights, and you can use it on almost every occasion. With a maximum of 1,400 lumens, this light comes with nine modes to toggle between while biking.
Cygolite Ranger 1400's Boost mode can run for up to 1hr 15 minutes, high mode runs for 2hrs, medium mode 3hrs, a low mode for 9hrs, SteadyPulse lasts for 4 hrs, Walking Mode 30 hrs, Triple Flash runs for 25hrs, Zoom mode for 4hrs, and DayLight mode for 15hrs.
It is mounted to the house using a rigid clamp to keep it secure while riding on rough terrain. The light comes with a Lock Mode for safe storage and transport. It's Light Mode memory saves the mode you last used before it went off.
Pros
Cheaper than other lights with the same lumens output
Long-range and extra-wide beam
Fast charging battery that can charge for three and a half hours
IP67 Water-resistant for all weather conditions
Light mode memory
Low battery indicator
Cons
It does not have a helmet mount option
Cygolite Ranger 1,400 Lumen Bike Light | Amazon
Built to endure rugged conditions with durable & water resistant body and hard clamp handlebar mount, all in a compact size & weighing only 185 grams.
Buy at Amazon.com
We earn a commission if you click this link and make a purchase at no additional cost to you.
09/30/2023 12:04 am GMT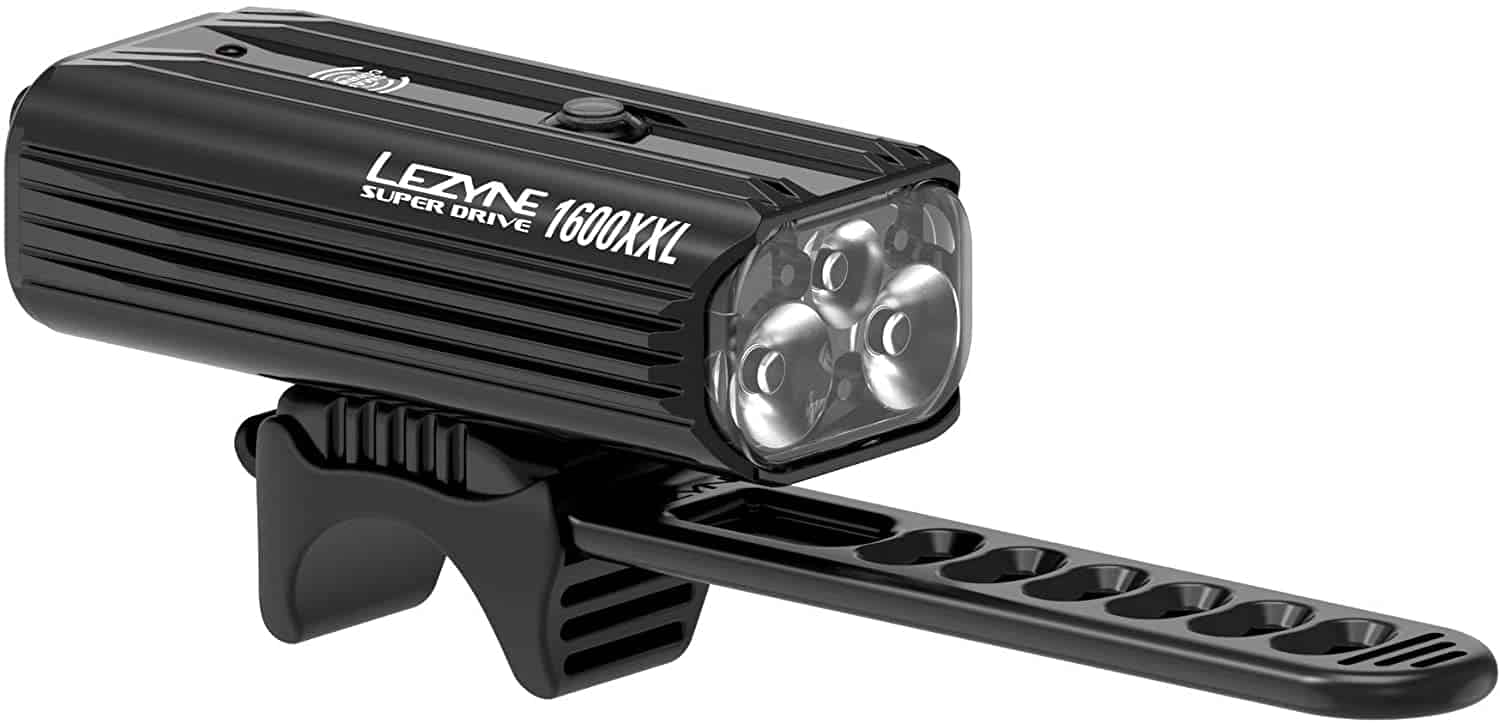 Lezyne is a company responsible for making a variety of products from lights, plug kits, and pumps to multi-tools. All bike lights manufactured by Lezyne are self-contained. This means they do not have an extra cable or battery. Everything is in one unit.
The Superdrive 1500 XXL is the most powerful bike light from the company. It is a one-button and simple light operation.
Unlike other lights in its category, the Superdrive 1500 XXL is a bit heavy. It may be due to the batteries included and the size of the unit. Another factor that may affect the weight is the unit's surface designed to assist with heat dissipation.
The light has several modes you can use via the button at the top of the unit. The button indicates the amount of battery life using a green, yellow, or red light. The FEMTO mode is sufficient for looking at a map or walking out of the woods. It isn't recommended for safe riding trails.
The high output mode provides enough light for trail riding. The interface on the buttons may be a challenge especially if you are using flashy mode for descents.
The good news is there is an overdrive race mode. It is designed to toggle directly between low and high power.
The ideal location for mounting the light is the handlebars. You can't use it on your helmet because of the weight. However, it is not hard to manage since it does not have any wires. For a few more bucks, you can get a loaded version that includes a wireless remote and Lezyne's Direct-X lock mount.
Pros
Efficient cooling system
Provides lots of power for a compact self-contained light
It is one of the best options for a self-contained light.
One button operation
Lights to indicate the remaining battery life
Cons
Strap/mount may be bulky for some people
Cannot be mounted on the helmet due to its weight
LEZYNE Super Drive 1500XXL | Amazon
Powerful headlight boasting an insanely bright 1500 lumens 5 modes including 3 solid settings, 1 flash, and one alternate setting Silicone mounting strap attachment USB rechargeable - cable included.
Buy at Amazon.com
We earn a commission if you click this link and make a purchase at no additional cost to you.
09/30/2023 08:26 am GMT

Some bike lights use the same principle in design and performance. Specialized, just as the name suggests, has done a few things differently.
The Flux is designed to meet the needs of a road or commuter rider. However, it also works well in wood trails. The light produces an even beam spread, although the pattern may be a little narrow for aggressive trail riders.
One of the output modes on the Flux is the low "get out of the woods" mode. It is a concept whereby you cannot fully drain the light's battery.
At some point, it will not work as it will save some power even after it goes out after using it on high. The output is 1,200 watts which is reasonable considering this is a self-contained light.
The light's mount is a little finicky when you use it for the first time. However, once the light is fitted, it is secure. On the side of the light, there is a small bolt. You will need an Allen key to crank it down. Otherwise, the light will be loose and it will have a light bounce as you move along rough terrain.
Pros
Good weight and size for a self-contained 1,000 lumens light
A side indicator light to show the amount of power remaining
User-friendly
Even beam spread
The "get out of the woods" feature is useful for emergencies
Cons
Helmet mounts are sold separately
Designed more for road riding than trail
Flux™ 900 Headlight | Specialized
Mounting system centers light in front, above, or below the stem with a long reach to work around most computer mounts and shifter/brake cables.
Check price
We earn a commission if you click this link and make a purchase at no additional cost to you.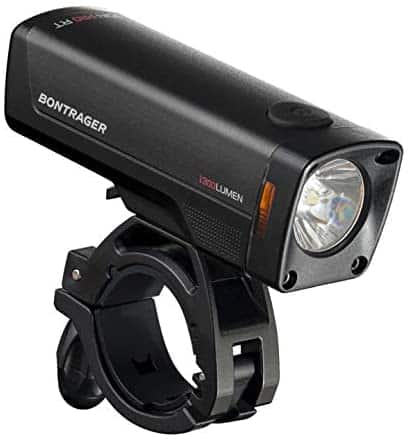 Another big brand with a comprehensive and excellent product line is Bontrager. It's Pro RT is a bike light that produces 1,300 lumens. One of the biggest advantages of this light to other bike lights is its battery.
It uses an advanced 21700 series lithium-ion cell that has not been used in other lights. The battery is going to be the standard for bike lights in the future. It provides almost two hours of run time with an output of 1,500 lumens from a self-contained, single-cell light, designed for helmets.
The Pro RT is clean and simple and just functions as intended. It seems the company succeeded in making something functional and basic.
Price is quite affordable at approximately $100, but it functions better than some lights that may cost twice this amount. It is one of the few lights we tested that exceeded their advertised run time. That said there are some places where the light can be improved.
In cycling from low to high power, the interface can be annoying. For starters, you need to go past the strobe settings. This is a challenge especially if you are in the woods when it is dark. Unfortunately, cooling is not so incredible, but it is not something to put you off.
Some people find the handlebar mount to be a bit bulky, but it is adjustable to fit the helmet mount and any size handlebars as long as it is used with the Blendr interface from Bontrager. Overall, it is a light that is easy to mount and use.
Pros
It is basic with no frills
Multiple mount options to suit your preferences
Small for a light with more than 1,000 lumens
Fairly priced
Cons
Bontrager Ion Pro RT/Flare RT Light Set | Trek Bikes
The Ion Pro RT provides enough power to light up any trail, and the Flare RT is the ultimate daytime running rear light. Both are USB rechargeable and feature distinctive daytime flash settings that are visible from up to 2km during the day.
Check price
We earn a commission if you click this link and make a purchase at no additional cost to you.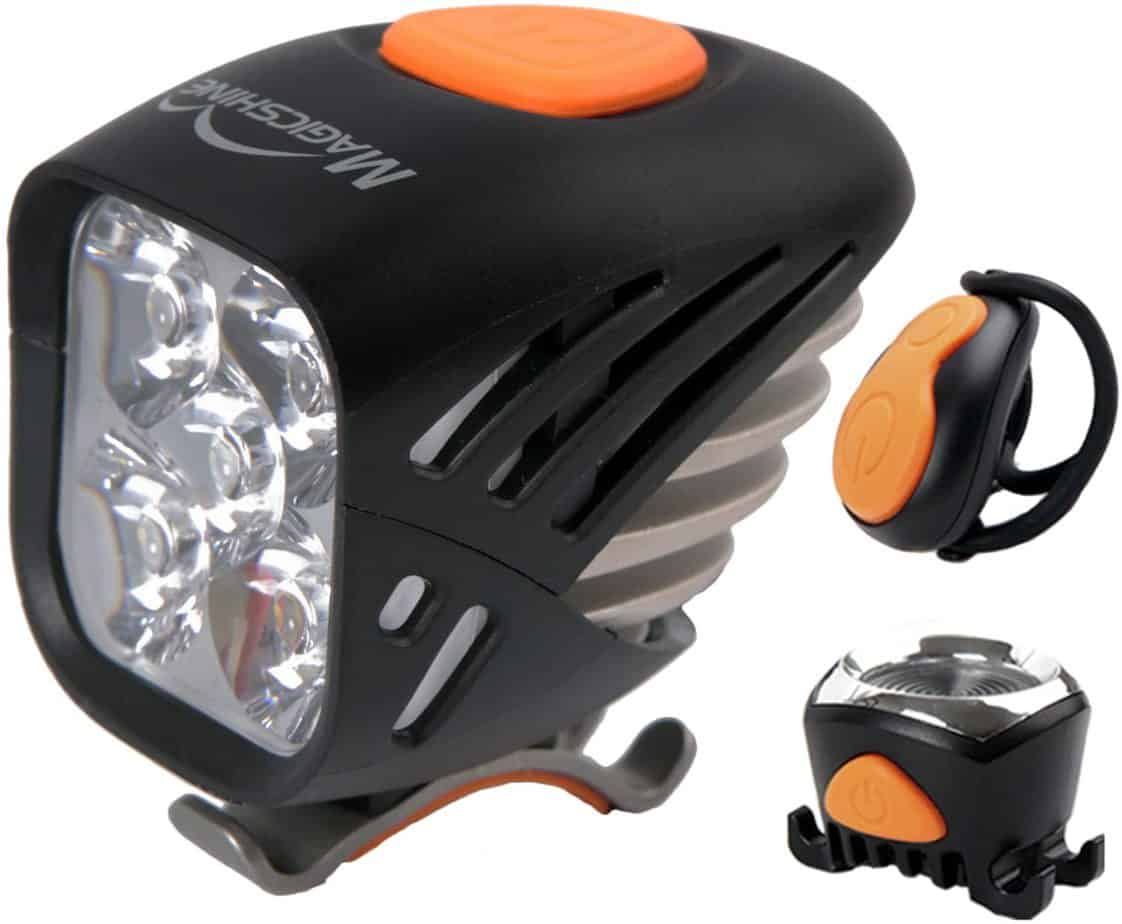 Designed for both off-road, trail riding, and mountain biking, Magicshine MJ-906 light combo boasts a maximum output of 5,000 lumens. This is produced by its ultra-bright 5 CREE XM-L2 LEDs.
The MJ-906 light combo is powered with a high capacity 7000mAh USB rechargeable Li-ion battery. The battery is capable of running for 2 hours on maximum brightness and 10 hours standby time when on 20% brightness mode.
It offers four light modes; 100%, 75%, 50%, 20%, and a flash mode. Both the front and rear lights are built with an overheat protection mechanism to allow for efficient cooling.
Pros
A powerful battery that can last up to 2 hours on 100% full brightness
Remote control for both rear and tail lights
Effective cooling system
LED battery capacity display
Faster USB charging and discharging capacity
Can be used to charge other devices in case of an emergency
Cons
The battery drains even when the light is not in use
We recommend you to disconnect the light from the battery when you're not using it. The remote makes the lights consume power in small amounts from the battery and can take 1-2 weeks to drain a fully charged battery completely.
Magicshine MJ 906 | Amazon
5xCREE XM-L2 LEDs are housed with high quality plastic and aluminum alloy for best weatherproofing and heat dissipation. Included in the package are 2.4G remote control and 15 lumen wired tail light.
Buy at Amazon.com
We earn a commission if you click this link and make a purchase at no additional cost to you.
09/30/2023 12:04 am GMT
FAQs
Question: How many lumens do I need for a night mountain bike light?
Answer: The number of lumens you need for night mountain biking will depend on the trail. You'll need at least 1,000 lumens of handlebar lights when you choose not to combine it with helmet lights. If you choose to combine, you'll need 500 lumens on both the handlebar and helmet lights.
Question: Do mountain bikes need lights?
Answer: Yes, you need lights on your mountain bike. As much as rear lights may be less critical for mountain biking, you will need to be visible to traffic behind you.

This will prevent you from accidental knocks out of poor visibility. Unless you are riding during the daytime or on trails that are well illuminated, you will need a front light to guide you along the route.
Question: How do I choose the best mountain bike light?
Answer: Before choosing the best mountain bike light, there are a few things you need to consider apart from its output and battery run time. It would help if you considered the trail you'll be using.

Tracks that have several turns, for example, will require you to have both a helmet and bar-mounted light. You will also need to consider the period you will be riding. A two-hour ride at night will require a super-powerful battery that can last longer than that, unlike a thirty-minute ride.

Lastly, consider your budget. Some mountain bike lights are quite expensive than the price of a cheap mountain bike. There are cheap bike lights that can perform and serve you better. Choose lights that are value for money, can last, and work well to give you the best riding experience.
Bottom Line
Each of the mountain bike lights reviewed above is great at lighting trails. If you need a lifelong mountain bike light, go with the Magicshine Monteer 8000.
Magicshine Monteer 8000S Galaxy Bike Headlight | Amazon
The Monteer 8000S is capable of putting out 8000 lumens max from its combination of flood and spot LEDs. Powered by a Type-C in/out capable 10000mAh capacity battery pack and an aluminum alloy out front handlebar mount.
Buy at Amazon.com
We earn a commission if you click this link and make a purchase at no additional cost to you.
09/30/2023 12:05 am GMT
You can also go with the Magicshine MJ-906 light combo because of its excellent performance and it meets almost all the factors to consider when purchasing a mountain bike light. However, keep in mind that the lights are quite expensive but worth the price tag.
For the best durable and cheap mountain bike lights, go for the Cygolite Ranger 1400 or Niterider Lumina dual 1800. They are affordable, durable, and perform well despite their low price tag.