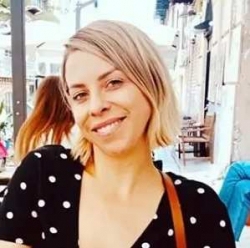 Latest posts by Jodie Chiffey
(see all)
Mountain bike suspension is vitally important. If you have a great hardtail bike but it doesn't have good suspension, it could really ruin your riding experience. A good suspension will help you to ride more smoothly and will stop you from having to judder and halt constantly as you ride a bumpy trail bike. It will protect both you and your bike, especially on big drops or for downhill riding.
Where do you begin when it comes to finding the best suspension kit? There's a lot to learn, but don't worry – in our guide on how to find the best MTB fork and suspension kits, we're going to show you what you need to look for, and how each part works together to create a smooth, safe ride – even in rough terrain.
We'll also look at five of the best mountain bike forks out there today, in a variety of styles and budgets, so you can hopefully find one that suits you.
Without further ado, let's take a look at MTB forks and how they work.
Up Front Best MTB Forks
RockShox Pike RCT3 Suspension Fork | Amazon
Pike is like a STEALTH Bomber designed specifically for new-school trail riders. Its new damper rides high in the travel where it's the plushest.
Buy at Amazon.com
We earn a commission if you click this link and make a purchase at no additional cost to you.
What is a Mountain Bike Fork?
An MTB fork or rigid fork is the part of the bike that connects the front wheel to the rest of the frame. With an MTB, the fork is suspended by a spring – this helps to absorb bumps and shocks when you're riding off-road.
Suspension forks are also useful because they increase maneuverability. You'd have to work much harder without suspension forks taking the pressure off your arms and hands (and, in turn, your grips).
Suspension forks are normally telescoping. This means that they have two upper legs which slide down within a lower leg assembly. These can be a single crown or dual crown. The forks are incredibly important – they help you to steer correctly, as well as working with the action of the spring to absorb shocks.
Forks can vary in length, from axle to crown, and travel, which is the amount of movement allowed by the fork. They're usually made of some kind of metal, like steel, aluminum, magnesium, or carbon fiber.
The materials used will alter the price considerably – carbon fiber being the most expensive – but you can normally find a middle ground between the cheapest version that will fall apart in five minutes, and the priciest version which costs as much as the whole of the rest of your bike.
Technology has progressed a lot over recent years, with bike forks becoming more effective and streamlined. They're engineered in a way to reduce shocks and vibrations depending on which terrain they are used on.
Parts of the Mountain Bike Suspension Fork
We'll take a look at each piece of the fork to see how it works:
Spring or Air?
The spring is what absorbs most of the shock, allowing the suspension to move up and down when you come across a bump in the road. They're usually made of steel, but sometimes they're made of titanium.
They look exactly as you'd imagine – a typical spring – and they work really well, reacting sensitively to different types of terrain. However, they do tend to be a bit heavier than their air-sprung counterparts.
You can get springs in the form of a cylinder with pressurized air inside. These have the bonus of being lighter and also allowing you more control – you can adjust the air spring resistance, changing your ride experience, even while you're on the trail.
Sometimes, air-spring forks do not have the same performance as coil sprung forks. However, technology is changing fast, and many manufacturers are now focusing on air-spring forks, improving performance and sensitivity to match coil-sprung forks.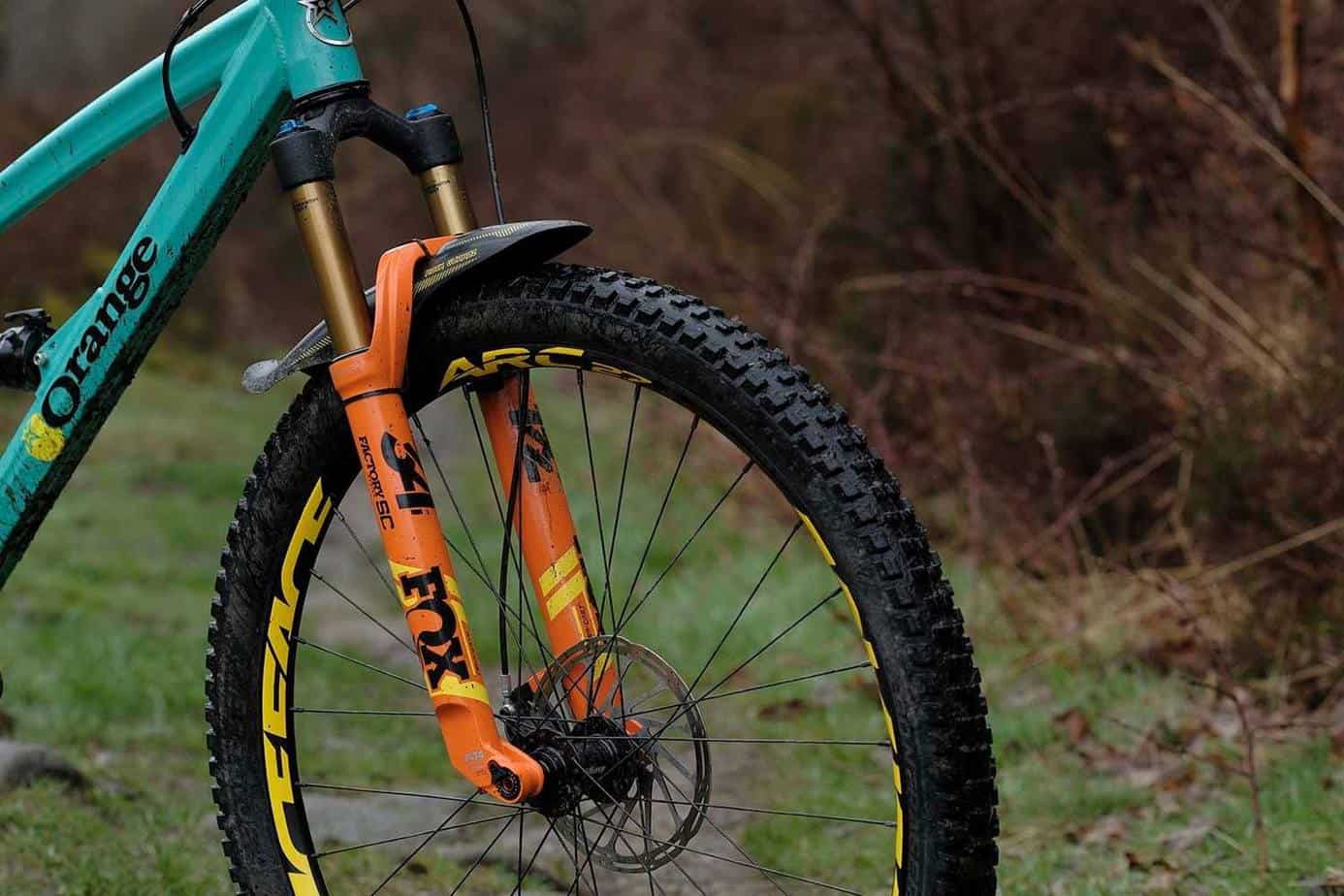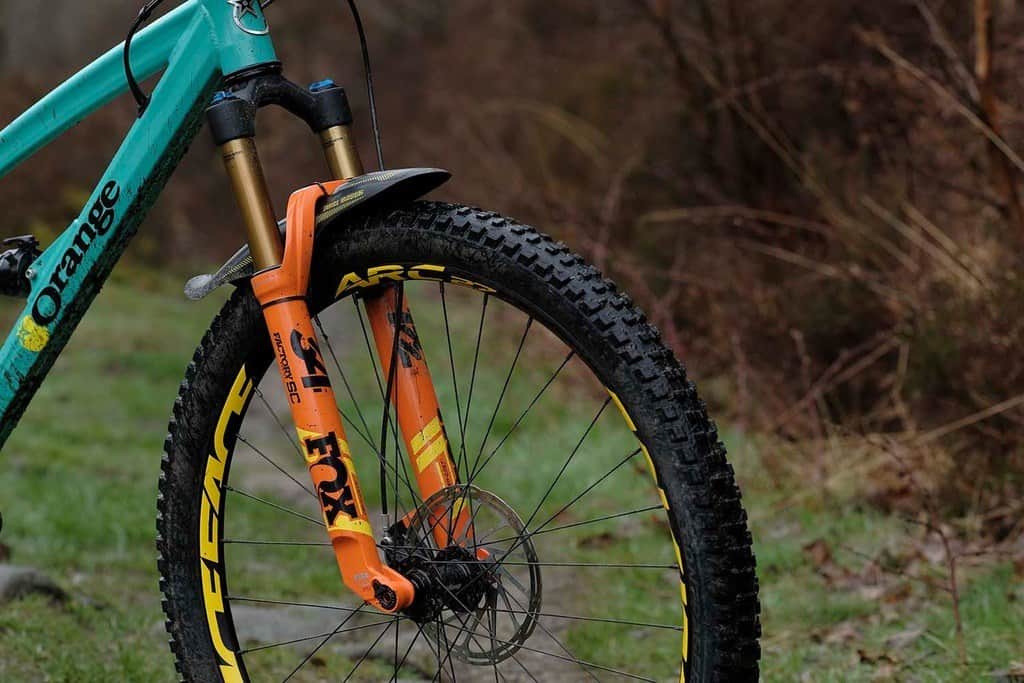 Damper
The damper dissipates the energy that is stored in the spring when you hit a bump. They're usually filled with oil, like the ones you see in cars. When it is compressed, the internal piston inside pushes oil through a small hole.
The energy that this produces heats the oil, safely dissipating it. A decent suspension system in a bike will balance the spring and damper to give you a comfortable ride. You will occasionally need to top-up the oil or even bleed the damper – some more expensive models have a valve that makes this process very simple.
Stanchion Tubes
These are the inner tubes that slide in and out of the outer tubes. These are attached to the headtube of the bike frame.
Fork Lowers
This is another name for the outer tubes. The fork lowers are attached to the front wheel.
Rear Suspension
Not all mountain bikes have rear suspension. When they do, they're usually known as dual-suspension (you might see them labeled as 'full-sus', or 'dual-sus'). Having a rear shock is great for very challenging terrain, as it will absorb big impacts, keeping you steady. The rear suspension looks very similar to the front suspension, but the shock absorber is slightly different.
The rear shock is usually underneath the rider. It works on a pivot system, which allows it to move slightly within the frame – this is good for when you're traveling at high speeds. They are made of two tubes that slide into each other, which again, will either be air-sprung or coil sprung fork.
Low-Speed or High-Speed Compression?
Compression damping is either low speed or high speed. If your suspension kit allows you to adjust it, you won't have to worry about this, as you can change it as you go along.
By 'speed', we mean the speed that the suspension shaft compressed. You'll want high-speed compression if you are encountering hard landings, or if you're traveling at high speeds. Low-speed compression works really well for smaller bumps and shocks.
Bottom-Out Control
Essentially, 'bottom-out' refers to the amount of resistance as you make a hard landing. A good suspension kit will prevent you from even feeling if this happens. With rear suspension kits, bottom-out control could be built into the bike. In that case, you won't be able to adjust it.
Adjustments
You can adjust the air pressure using a valve (on suspension kits that use air-suspension). In the front, it is found above the stanchions. At the back, it's normally found at the top of the shock. Too much pressure could cause a much harsher ride, but too little will cause you to stop suddenly, possibly damaging your bike (and yourself).
How much to adjust this will be determined by what kind of riding you'll be doing. You can measure sag (how much the suspension compresses under the rider's weight). You do this by sitting on your bike with your gear on. You can then adjust the air pressure using a shock pump in small increments. The shaft or fork will usually have numbers listed on it for easy measuring.
There are a few recommended settings:
Cross-country bikes: 15-20% sag
Enduro bikes: 25% sag
Downhill bikes: 30% sag
You can get MTB forks that have more adjustability than others – some come with easy dials or 'click' systems for you to be able to adjust your suspension even while you're on the trail. These tend to cost more, however – but could be worth it if you're traveling on different types of terrain.
Price – Is It Worth Spending More on an MTB Fork?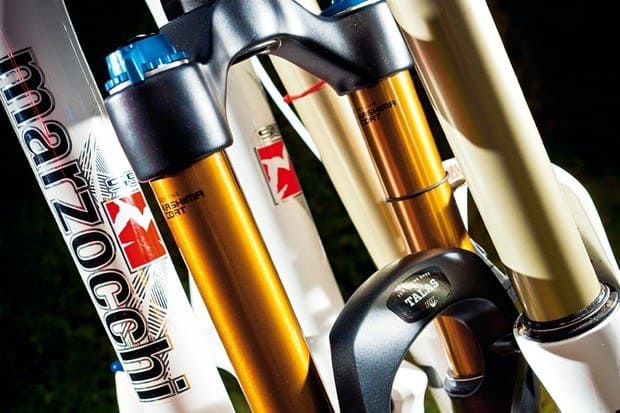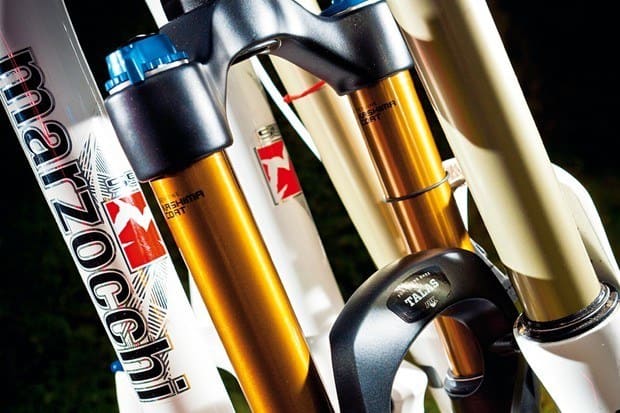 Obviously, this is a personal choice. MTB forks and suspension kits range from a couple of hundred dollars, right through to over a thousand dollars. Is it worth spending that much?
Really, it depends on a lot of factors. How often do you ride? If you're on your bike every day, then you're much better off investing in good-quality bike parts in general.
If you only ride occasionally, it's probably not worth spending a thousand dollars on a suspension kit. Also, it depends on the kind of terrain you ride on. A brilliant suspension kit with great protection against big drops is not going to be worth springing for if you only ever ride your bike on flat trails.
It's worth spending a bit more if you do a lot of downhill riding, or if the area you ride in has a very rocky terrain. The more bumps and drops you'll encounter, the more you're going to rely on your suspension to keep you safe and protect you from absorbing the shock that will go through the bike when it slams into the ground.
There's usually a middle ground – you can get some good models for about $300-$500 which will tick most of the boxes if you ride as a hobby.
Suspension Kits: Popular Brands
There are a few trusted brands when it comes to MTB forks and suspension kits. The most well-known are Fox or RockShox – many bikes come equipped with their suspension kits as standard.
FOX
Founded in 1974 by Bob Fox, FOX has been an industry leader for a long time, producing products for snowmobiles, mountain bikes, motorcycles, SUVs, and more.
RockShox
RockShox was founded in 1989 and is now part of a larger corporation, SRAM. They're known as a leader in bike suspension technology. Check out how FOX Compares to Rockshox in our full comparison here.
There are a few other brands you may come across, including:
MRP
Marzocchi
Ohlins
Push
Cane Creek
BOS
Manitou
X-Fusion
Maintaining Your Bike Suspension Kit
There are a few things you can do to keep your bike suspension working properly.
Fork Lubrication
Your bike fork needs to be kept lubricated to work properly. It's important to keep it lubricated, but also to avoid dirt getting inside and contaminating it. An external dust seal helps to keep mud and dirt away from the internal mechanism of the fork. There is also a foam ring that collects dirt, too.
It's helpful to occasionally turn your bike upside down for 20 minutes or so to allow the oil to lubricate the fork leg properly. You can also clean your forks with water every now and then if it's getting a little muddy. Make sure you leave it upside down if you use a hose to clean it.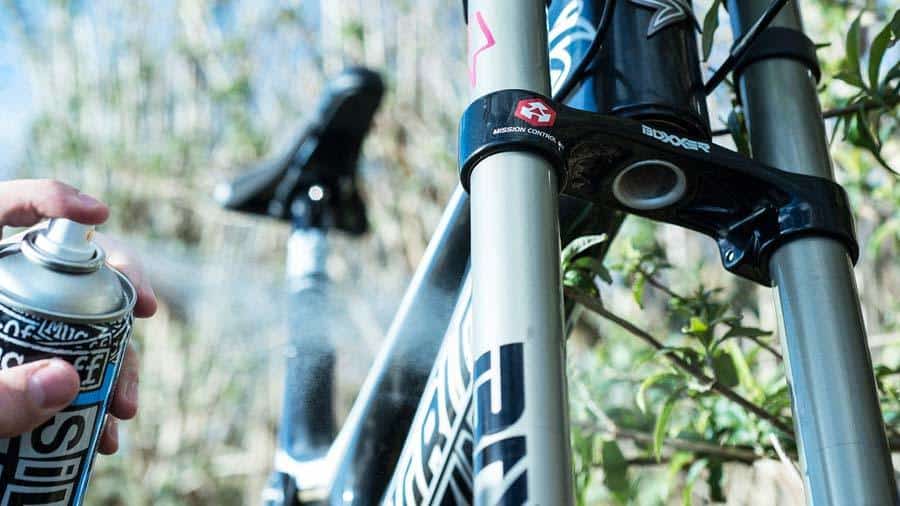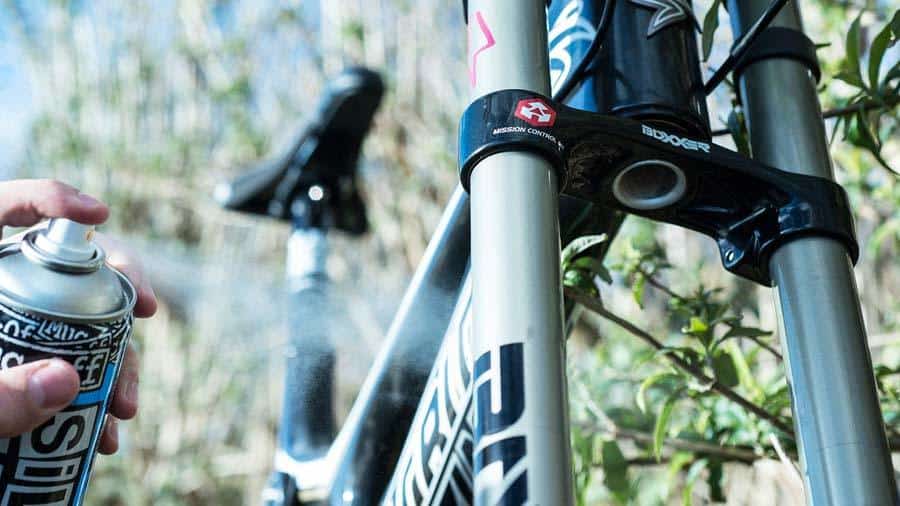 Stanchion Damage
It's a good idea to check the stanchion for damage every now and then. If there is a particularly bad scratch, it could allow dirt to get inside the fork. If you do notice a bad scratch, take it to a specialist to see if it can be repaired.
Mudguards are a great way to protect stanchions from dirt. They're not too pricey, but they're definitely worth using if you plan on riding your bike on muddy trails. Even in dry conditions, they're great at protecting your MTB fork from dust and dirt.
One good line of mudguards is the Race Face Mud Crutch. They're made from Lyrca and Velcro, and they work really well at catching big lumps of dirt and mud.
RaceFace Mud Crutch | Amazon
Constructed of Mylar laced woven elastic, the Mud Crutch stretches around your fork to collect any mud spray headed upwards on a potentially devastating trajectory with that fantastic mug of yours. Especially heinous sans goggles in a muddy berm.
Buy at Amazon.com
We earn a commission if you click this link and make a purchase at no additional cost to you.
11/28/2023 12:12 am GMT
Cable Rub
Occasionally, the fork can get scratched from the disc brake cable. You can get kits to help protect your fork, keeping it as good as new. You can also use electrical tape, clear nail varnish, or even plastic stickers to keep your fork from getting scratched. Essentially, you want to put a barrier of some kind between the bike cables and the fork.
Best MTB Forks – an Overview
We've taken an in-depth look at five of the best MTB forks out there today. Here's a quick overview of their specifications:
| | | | | |
| --- | --- | --- | --- | --- |
| Name | Coil or Air | Price Range | Travel | Weight |
| | Air | $ | 100mm | 7.22lbs |
| | Spring | $$ | 130-160mm | 5.15lbs |
| | Air | $$$ | 160mm | 6.3lbs |
| | Air | $$ | 140-170mm | 6.3lbs |
| | Air | $$$ | 160mm | 4.6lbs |
Now let's take a closer look at each one.
MTB forks can be pricey, but RockShox has developed this as a great budget option. The RockShox Recon RL feels well-made and comes equipped with Motion Control damping, with low-speed compression adjustment. This means it feels really smooth even when you're traversing a rocky landscape.
The response time is fast, and it's tough – no matter what conditions you're riding in. Reviewers report that installing this fork allows them to feel safe and stable, with jumps being a lot less jarring.
On the downside, some reviewers thought it felt a bit cheap in comparison to other RockShox MTB forks – this is to be expected for the price, however. Plus, some people reported that it can be a bit fiddly to service and clean.
Overall, if you're looking for a solid, dependable choice but you're on a bit of a tighter budget – this could be the model for you.
Specifications of RockShox Recon RL
Air or Coil: Air
Travel: 100mm
Weight: 7.22lbs
Pros of RockShox Recon RL
Low price point
Dependable
Works well in all kinds of bumpy and rocky conditions
Cons of RockShox Recon RL
Doesn't feel as luxurious as some of the other more expensive models
Can be a bit tricky to take apart and clean

If you're after a spring-based fork, this is a solid choice. Although it's heavier than some of the air-based versions we'll be looking at in this article, the Cane Creek Helm Fork very reliable. It has stiff tracking for rough areas of trail – so even on a really bumpy ride, it will still work really well.
It's also great at keeping you upright even if you go into steep descents. It has 5mm less sag than the air-sprung version. It's adjustable, which is a great bonus – you can switch your travel in 10mm increments with no extra parts required. You can also adjust the coil spring for your bodyweight – it allows for 16 'clicks' of adjustment.
However, some reviewers did find that it wasn't as well suited for bigger drops and bumps as other models they've tried. It's also on the pricier side – so that's definitely something to bear in mind.
Specifications of Cane Creek Helm Fork
Air or Coil: Coil
Travel: 130mm-160mm (adjustable)
Weight: 5.15lbs
Pros of Cane Creek Helm Fork
Adjustable without needing special tools – so you can adjust travel on the go
Works very well even on steep descents
Cons of Cane Creek Helm Fork
On the pricier side
May not handle steep drops or bumps as well as other models
Another RockShox model, but this time it's a little pricier. The RockShox Pike RCT3 is, however, a great model. It can resist big jumps and still deliver a solid performance during ascension and acceleration. It doesn't weigh too much – so won't add much to your overall bike weight – but it still works really well.
You can place this fork in three positions – Open, iCandence or Lock – and these suit different types of terrain. It also comes with a bleed port – this is great for easy DIY damper maintenance. With this fork, you can travel at high speeds even on a bumpy road. Many people enjoy using the RockShox pike series of forks – they come highly recommended, so it might just be worth the investment.
Specifications of RockShox Pike RCT3
Air or Coil: Air
Travel: 160mm
Weight: 6.3lbs
Pros of RockShox Pike RCT3
You can adjust the fork position to deal with different situations
Works really well even on very bumpy rides
Cons of RockShox Pike RCT3
RockShox Pike RCT3 Suspension Fork | Amazon
Pike is like a STEALTH Bomber designed specifically for new-school trail riders. Its new damper rides high in the travel where it's the plushest.
Buy at Amazon.com
We earn a commission if you click this link and make a purchase at no additional cost to you.
The Manitou Mattoc Pro is an air-sprung fork. It has Dorado DH fork-Multi Control Compression (MC2). This allows the rider to adjust low/high-speed compression, for small bump sensitivity. Then HBO (Hydraulic Bottom Out) allows the rider to add end-stroke resistance for stability over big drops.
It's also adjustable in terms of travel distance – it can be adjusted down to 140mm in 10mm increments (using travel spacers – which are supplied with the fork). It has a good balance between flexibility and stiffness, and allows for great control, with no harsh feedback on the tougher drops and bumps you may experience on the trail.
Reviewers say it has a good balance and it feels very stable when riding, with little to no feedback on harder impacts. However, they also state that it can be a bit fiddly and difficult to adjust and it may take some time to learn how to do it.
Specifications of Manitou Mattoc Pro
Air or Coil: Air
Travel: 140-170mm (adjustable)
Weight: 6.3lbs
Pros of Manitou Mattoc Pro
Works really well on both small and large bumps
Fairly good price point
Cons of Manitou Mattoc Pro
Manitou Mattoc Pro Suspension Fork | Amazon
With the hydraulic bottom adjustment, a self-adjusting Dorado DH air spring, and 13mm footpegs, the Mattoc Pro offers downhill performance in an enduro-oriented package.
Buy at Amazon.com
We earn a commission if you click this link and make a purchase at no additional cost to you.
Some FOX forks come with Variable Valve Control. This gives the rider four separate knobs to tune the high/low-speed compression and high/low-speed rebound: this is great for controlling how fast you want the fork to rebound after taking a big hit.
If you're on a long trail riding with variable conditions, being able to adjust this on the fly is a really great selling point – you may want to adjust this before you begin a big descent, for example.
The FOX Factory 39 Float 29-Inch Fork absorbs a lot of shock without taking away from the smoothness of your ride, and it has a lower friction level – this helps with small-bump sensitivity, taking away some of that 'juddering' feeling when you're encountering tiny bumps in the trail. It does this using low-friction seals and Kashima coating.
It has increased negative air spring volume (this improves traction). Reviewers said they loved having the ability to easily adjust the feel of their ride on the fly.
The downside is that this adjustability is reflected in the price – it's definitely on the more expensive side. Plus, it doesn't reduce as much low-level 'buzz' while riding as some of the other top-end models out there. Despite that, it's definitely a great choice, with reviewers praising how well it works in all different conditions.
Specifications for FOX Racing Shox Float 29
Air or Coil: Air
Travel: 160mm
Weight: 4.6lbs
Pros of FOX Racing Shox Float 29
Adjustable even on the trail
Improved traction
Great small-bump sensitivity
Cons of FOX Racing Shox Float 29
High price point
Doesn't reduce low-level 'buzz' as well as other models on the market
Fox Factory 36 Float 29-Inch Fork | Amazon
The 36 Float 29" Factory 160 Grip 2 Hi/Low Comp/Reb Orange Gloss 15QRx110 BOOST conical offset 44mm 2021 has been designed to meet the requirements of the AllMountain and Enduro. Improved in 2021 to offer the latest technological advancements, the FOX fork combines the Float Evol pneumatic spring and the Grip2 shock absorber.
Buy at Amazon.com
We earn a commission if you click this link and make a purchase at no additional cost to you.
Which MTB Fork is Best?
It's difficult to say which is the best MTB fork here – they all have their strengths. However, as a great all-rounder, we'd definitely recommend the RockShox Pike RCT3. It has great reviews, is reliable and dependable, and works well in all kinds of conditions. It's not the cheapest, but it's worth paying more for a reliable brand and a model you know works really well.
FAQs About MTB Forks and Suspension Kits
Why are MTB forks so expensive?
Mountain bike forks are pricier because they can withstand a lot of pressure during long travels, and because they are made from high quality materials that allow high and low speed circuits.
Can I put bigger forks on my bike?
Yes, you can put bigger forks on your bike. In general, bikes accept 20mm larger forks than the regular design accepts, so make sure you are measuring the forks right before purchasing a model.
Do all mountain bikes have suspension?
Most of the mountain bikes come with a bike suspension which is crucial in getting control over the heavy ground, but not all of them come with the same amount and type of suspension.
Conclusion
We hope this has helped you to understand more about MTB forks and suspension kits, and how they work. There's a lot to learn when it comes to the parts of an MTB and how they work together – but now you can see how important suspension is.
It's worth paying a little extra for a bike with great suspension, as it can make such a huge difference to the overall feel of your ride. Especially if you want to ride in different kinds of conditions – if you can get an adjustable MTB fork, you'll be able to ride on all kinds of terrain.
RockShox Pike RCT3 Suspension Fork | Amazon
Pike is like a STEALTH Bomber designed specifically for new-school trail riders. Its new damper rides high in the travel where it's the plushest.
Buy at Amazon.com
We earn a commission if you click this link and make a purchase at no additional cost to you.
We hope this article has helped you know where to start – so you can enjoy your future rides.
Did you like this article? Check out our guide on How to Find the Best MTB Tires, or our guide on How to Find the Best MTB Hubs.
Read More: