The best Black Friday and Cyber Monday deals on mountain bikes, mountain bike accessories, cycling shoes and gear are here! We're super pumped to help you find the best deals on gear, bikes, and more for 2020.
Make sure you save this page as we'll be keeping an eye on all the deals and updating this when we get them.
Cyber Monday date: Monday, November 30, 2020
Mark your calendars and keep coming back here for updated deals you won't want to miss!
This page will continuously track the latest bike deals and bike sales for Black Friday, Cyber Monday, Cyber Week, Free Shipping Day, and all the days leading up to the Holiday period.
Below you can see various trackers we'll keep updating with specific deals for the mountain bike Black Friday / Cyber Monday deals we can find.
Best Black Friday and Cyber Monday Deals Mountain Biking Deals 2020 (Full Tracker)
Below you will find every QUALITY Black Friday and Cyber Monday deal that piques my interest:
How to Get the Best Mountain Biking Deals Online: Some Expert Tips
If you already know exactly what you are looking for, you're in luck. It will be so much easier for you to find the deals you are looking for online when you know what you want first.
Of course, we have lots of great advice, comparisons, product reviews here at Mountain Bike Insider, so you can start there. If in doubt, do your research ahead of time!
If you are new to online shopping for mountain bikes and mountain bike accessories, don't panic. There are a lot of great selections to be had for sure if you know the brands you want to buy.
Not every deal will be a 'good' deal, and yes, some brands seem to raise their prices than 'lower' them just for Cyber Monday — so now is the time to do your homework and compare prices within Amazon and outside of Amazon.
It's always a good rule of practice to compare prices of deals with the prices currently found on the company home page. Sometimes, you will find that the 'deal' isn't as good as it appears, sometimes, you'll hit pay dirt.
Here are my best Black Friday deal and Cyber Monday, and Green Monday saving tips:
1. Do your homework today.
Start by making a list of your dream mountain bike purchases, including the accessories you'll know you want.
Always choose brand names and items that you already know, love, and trust! Do your own comparative analysis now, so you can narrow down your choices.
Know the prices you will typically pay for the mountain bikes you want and the cycling accessories you'll need. (We will do our best to only recommend the best deals here, but even we can't predict how good all of these discounts truly are.)
2. If a deal sounds too good to be true, it probably is!
Okay. I have to admit it. I do almost all of my Christmas and holiday shopping online, but even I have made some of the biggest blunders you could make when ordering.
Don't fall for deals that seem too good to be true without reading the fine print.
This includes digging up where they are shipping the item from, how long it will take to get to you. And know that just because it is an Amazon Prime item, does not mean it's a reputable item or won't be getting shipped from China.
There are a lot of sellers on Amazon, all with varying degrees of quality and it's up to you to read the online reviews and do your homework.
If anything looks 'fishy' or seemingly way too good to be true, I would think twice about ordering.
Don't choose your purchases based on discounts, rather look for discounts on the products you really want to buy!
3. Get Amazon Prime.
I highly recommend Amazon Prime. It makes shopping fast, easy, super convenient, and for the most part, you'll know you'll get quality products. (Although, just because a product is Amazon Prime, doesn't mean it's quality.)
Every year I renew my Amazon Prime membership happily. Here are just a few reasons I'm a total convert:
Faster shipping times
Able to stock up on necessities in bulk, or with ongoing orders
Prime TV (Yes! I love Prime TV and it's included with your Prime membership)
It pays for itself really quickly with shipping savings
In some areas, you can get same-day-delivery
Deal updates and special deals for Prime members only! Do I need to say more?
You can start a free 30-day trial and see if it will work for you!
There will also be some steep discounts, Black Friday sale and Cyber Monday deals only for Prime Members! What are you waiting for? Become an Amazon Prime member now!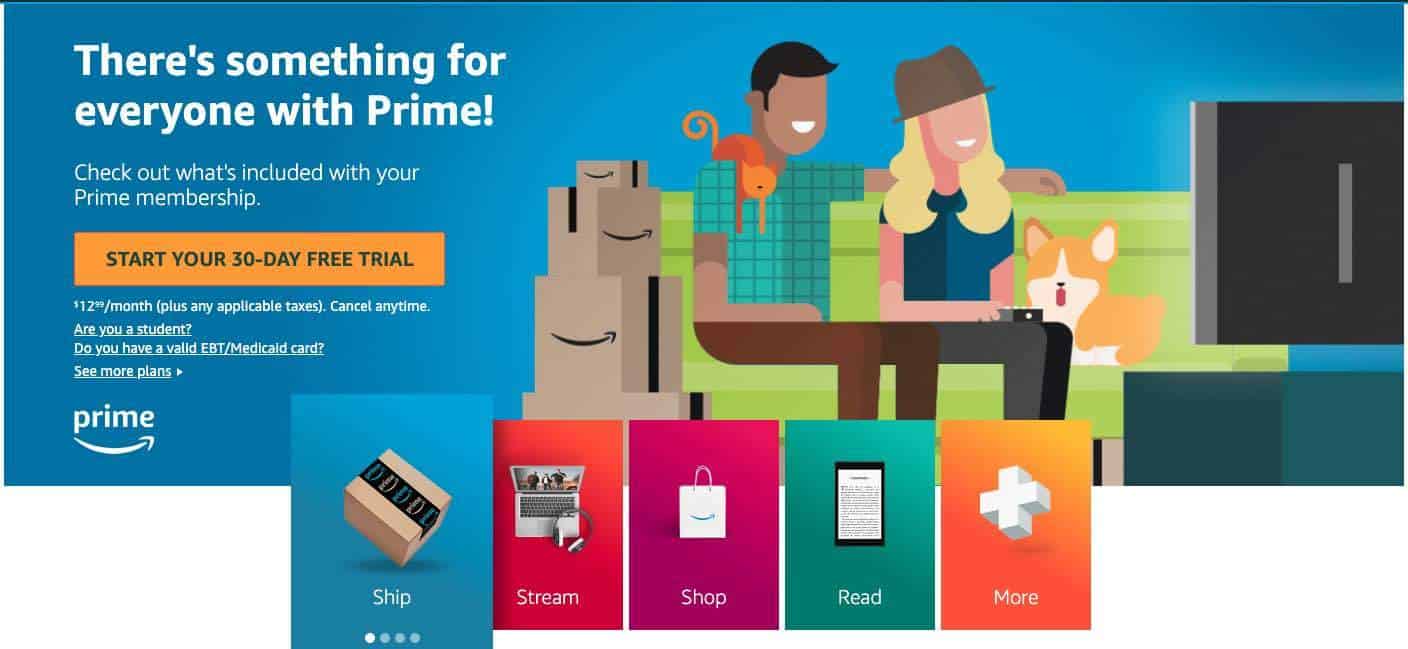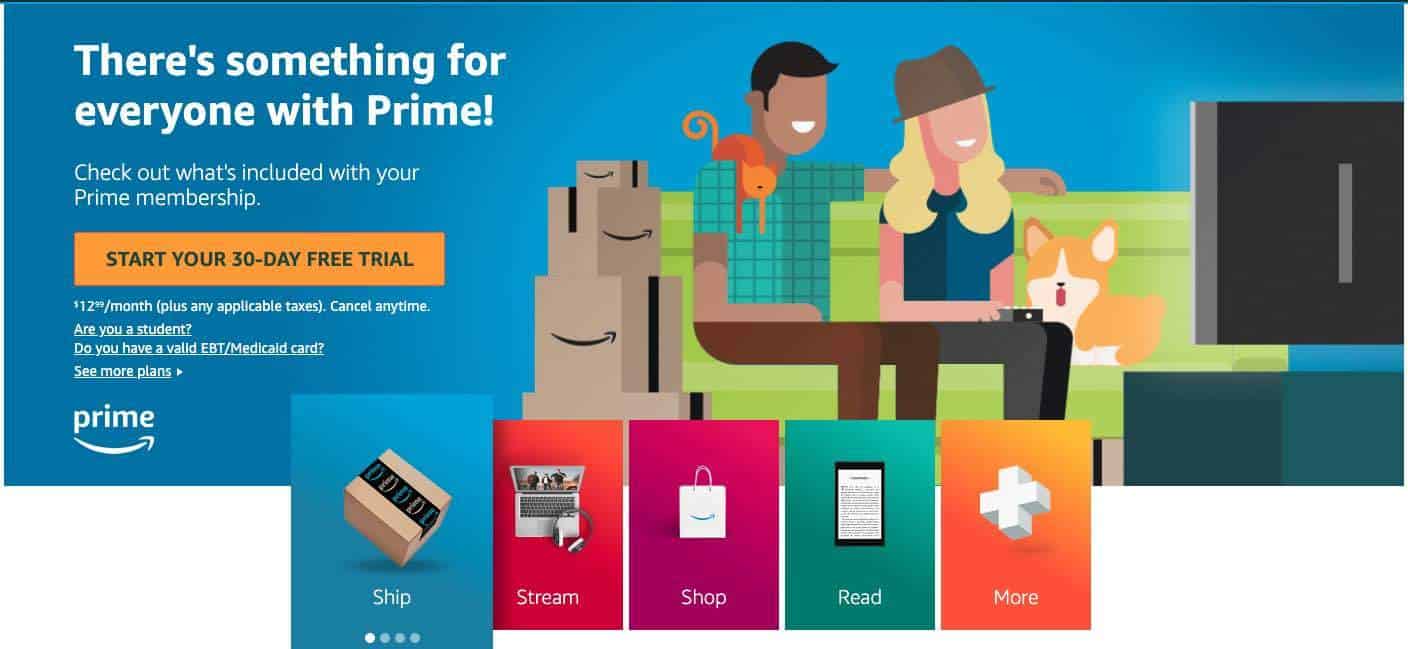 Join Amazon Family 30-Day Free Trial.
4. Get Amazon Coupons!
While there are many great deals on Amazon, you can save even more with Amazon Coupons. Amazon makes it easy to clip and use their coupons — the page is easy to search and find the coupons you'll love! While you might not find coupons for anything mountain biking related, you will find deals on laundry soap (which let's face it, we will always need).
5. Cyber Monday is Often Better than Black Friday
While we all love Black Friday deals, if you are the kind of shopper I think you are (one that prefers one-click, to finding that difficult parking spot), then you won't want to miss Cyber Monday deals on Amazon.
In the past several years, we've been tracking deals on cycling gear, and more and we can tell you honestly that Cyber Monday is the new super shopping holiday for all of us around here!
6. Cyber Monday Shopping Tips from Amazon!
Here are the Cyber Monday shopping tips directly from Amazon and we thought we'd share with you too!
How to Shop Cyber Monday Mountain Biking Deals Like a Pro
Last year, we saw some decent mountain biking and cycling deals on Amazon and this year we're hoping for more of the same. Of course, you have to be careful not to fill your shopping cart with deals (just because they are deals) and to really look for what you need, want, and would buy anyway!
We'll do our best to update this page and give you all the help you'll need, but in the meantime, here are some of my top mountain bike deals shopping tips:
Know the return policy.
Retailers like Amazon have great return policies and make returns super easy, but smaller sites may not have the same timeframe, or ease in returning their products, especially when it comes to mountain bikes and cycling accessories. Don't get stuck with unwanted purchases or have to figure out a way to ship something back, know the return policy first.
Always check for free shipping.
Free shipping = less hassle, and if you are an Amazon Prime member you've come to expect and love this perk. Most online retailers offer free shipping, but some don't. Make sure the deals you are getting are actually deals, shipping costs can get expensive. Another thing to note — if you are in another country, you might have to pay duty if ordering from the US.
Know the delivery window.
I can't stress this one enough.
If you want things to show up on Christmas morning, you have to check the delivery window.
If it's an Amazon Prime product, you'll probably be okay but check anyway! If it's getting shipped from China and you are in the U.S. or Canada, you've probably already missed your delivery window, so choose something else.
Generally speaking, the cutoff for Amazon Prime deliveries is the end of the day, December 21, but always check beforehand!
Make a list (and check it twice).
I am a big fan of online shopping! It saves me hassle, money, and time, but even I recommend you make a list. It can be so tempting to just buy, buy, buy, especially when the deals are this good, but I would recommend you not do that. Make a list, check it twice, and do your BEST to stick with it.
Stick to name brands you already love!
I have said it before and I'll say it again — don't buy knockoffs just because they are on sale! When it comes to mountain bikes and cycling accessories quality and workmanship are key. If you see a really good deal but it's not a brand you recognize, do your homework first. Your wallet will thank me later!
When is the best time to find Cyber Monday Running mountain bike deals?
I get this question a lot. Typically, the biggest drops in prices are on Black Friday and Cyber Monday. Afterward, prices might increase by 5-10% but will remain steeply discounted until supplies run out.
Cyber Monday vs Black Friday Mountain Bike Deals
The main differences between Cyber Monday vs Black Friday Mountain bike deals are:
Cyber Monday deals are usually better across the board, whereas Black Friday is when the discounts start
Cyber Monday tends to have better deals on electronics, sporting equipment, whereas Black Friday seems to discount everything
Cyber Monday deals tend to be better for online shoppers, whereas Black Friday deals tend to favor the brave who face the malls and lines
Keep Coming Back!
Don't be overwhelmed!
We're here to help you find the best deals on mountain bikes and cycling accessories and we'll be updating this page with the best deals we can find closer to the BIG DAY!
Bookmark this page and keep coming back!
Have a great time shopping!
Black Friday Bike Deals 2020 to Watch
Here's where we'll update you on the best Black Friday deals we can find and are watching!
Cycling Shoes Black Friday Deals
Black Friday Cycle Gear Deals
Black Friday Helmet Deals
Black Friday Cycling Clothing and Accessories
Cyber Monday Bike Deals
FAQs: Frequently Asked Questions
Can I save a lot of money buying a mountain bike online?
You can save up to 40% depending on when you are purchasing a mountain bike, what brand you are looking for. It really depends. Yes, there are a lot of deals to be had, but not everything is worth the reported savings. Always make sure you are purchasing a brand, style, type of bike you actually want.
Are there any early Black Friday deals worth looking into?
Yes, a lot of brands start early so now is the time to look for deals. You can save some funds waiting for Black Friday and Cyber Monday deals, but you might not get the selections or styles you were hoping for.
Should I wait for Cyber Monday to get the best deals?
It depends on what you are looking to buy. If you have a very specific brand, type of mountain bike you are looking for and know exactly what you want to buy, you might not find that selection on Cyber Monday so if you see a deal before then, it might be best to pounce on it now.