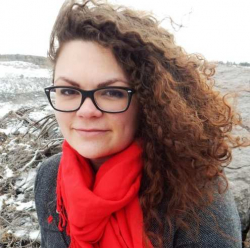 Latest posts by Candace Osmond
(see all)
Specialized bikes are a sensation amongst people who cycle for a living and those who do it as a hobby and dream of owning the very best gear. Today, you're going to learn why this is one of the best brands out there in this comprehensive Specialized gravel bikes guide.
Top Picks
About the Specialized Brand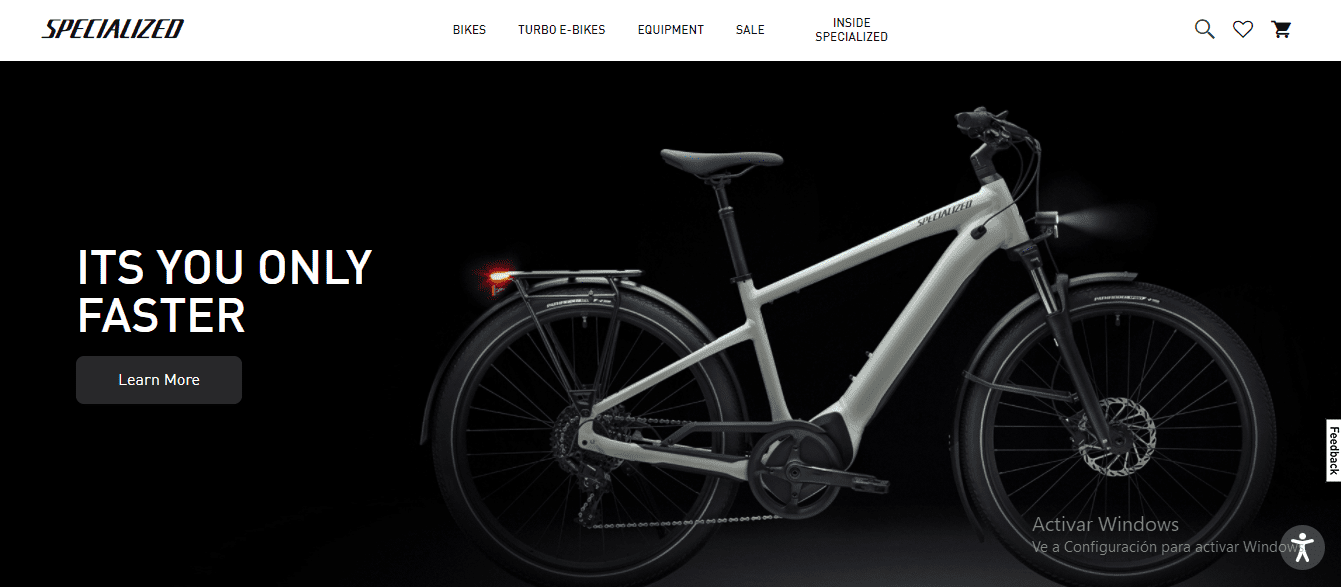 Specialized Bicycle Components, Inc., informally and styled as SPECIALIZED, is an American cycling manufacturer and marketer of bicycles, bike components, and related products.
The history of Specialized is entwined with innovation. While that slogan also serves as the basis for most of its marketing, it is also true. However, there was a bike trailer before the innovation.
Mike Sinyard founded the company in 1974 after selling his Volkswagen Microbus for $1,500 and spending the majority of the proceeds on Italian motorcycle parts sought after by California roadies. He stowed them in a bike trailer and pedaled between stores.
The company's first product was a road tire released in 1976, since Sinyard believed that the tire was the most critical component of your ride, and he was dissatisfied with the available options.
After a few years spent developing road frames with frame maker Tim Neenan, Specialized shifted its focus to the fledgling specialty of mountain biking in 1981, introducing the first Stumpjumper. Although it was not the first mountain bike the market had ever seen, it was the first to be mass-produced, which aided in introducing the new sport to thousands of bikers.
Numerous riders have ridden Specialized bicycles on the European and North American professional cycling circuits in recent years. Specialized sponsors the professional road teams such as Axeon–Hagens Berman, Bora–Hansgrohe, and Deceuninck–Quick-Step.
Some of the company's sponsored professional bike riders include downhill world champion Loïc Bruni, Annika Langvad, Simon Andreassen, Martin Soderstrom, and Christoph Sauser.
What Sets Specialized Bikes Apart from Other Brands?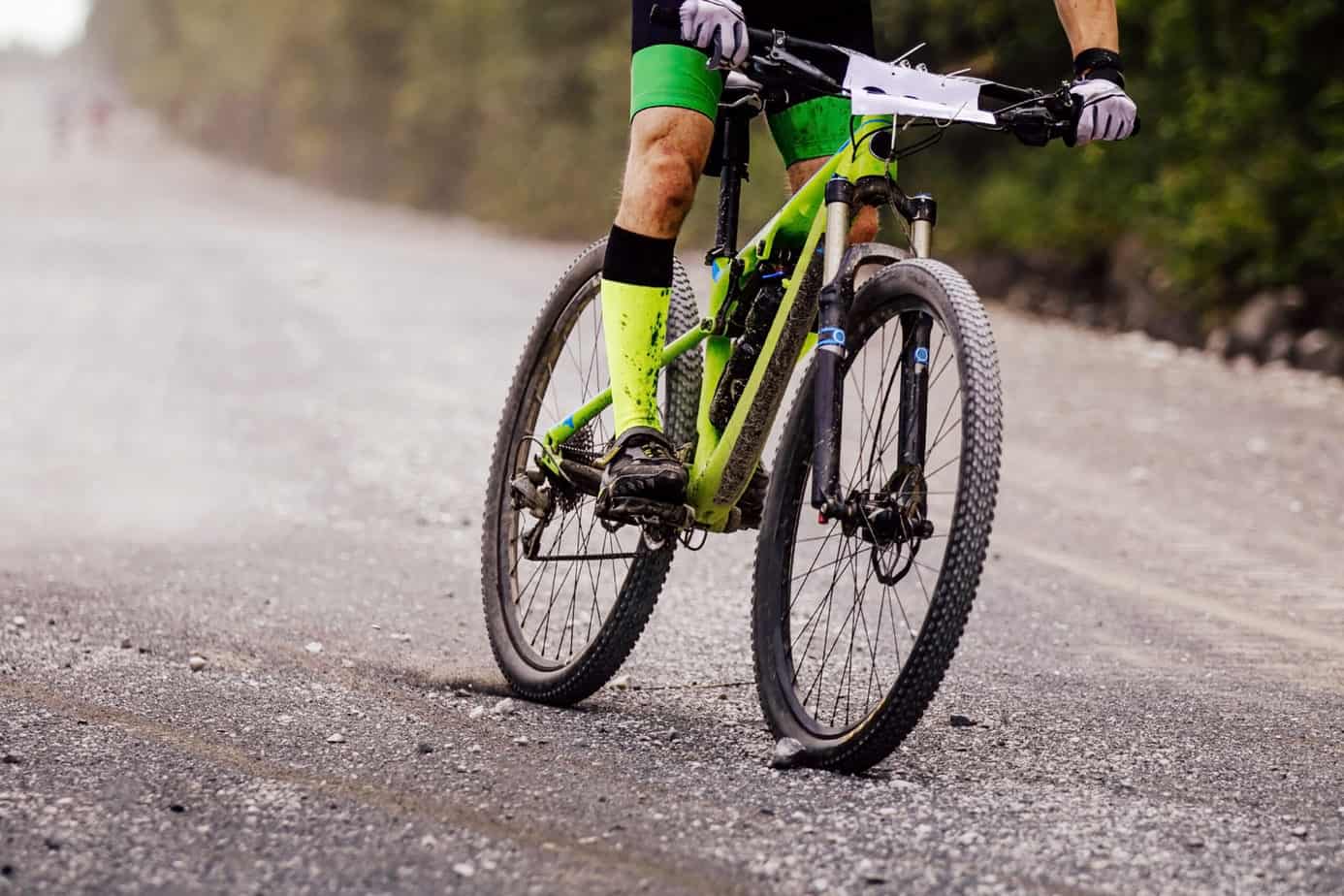 Specialized's objective has always been to advance the cycling sport via research and development of problem-solving solutions. Oftentimes, these were issues that cyclists were unaware of until the remedy became apparent. The company is well-known in the bike enthusiast world for a variety of reasons, such as the following.
Future Shock
The Future Shock is a headtube-mounted suspension system that offers riders 20mm of front travel. Specialized all-road and gravel bikes incorporate this technology. Along with increased comfort, it provides a slew of other advantages.
Unlike existing front suspension technologies, the Future Shock is located between the rider and the bike rather than between the bike and the road. As a result, you'll feel more comfortable while maintaining your forward motion as the tire rolls over bumps.
FACT Carbon Fiber
FACT is an acronym for Functional Advanced Composite Technology and refers to Specialized's approach to carbon composites used to manufacture frames and components.
This not only refers to the carbon fiber material itself but to the complete process of manufacturing a carbon product. This is a problem-solving method aimed at increasing the efficiency and durability of carbon equipment. Each carbon bike features a unique fiber layup that optimizes stiffness and performance.
Brain Technology
Specialized's Epic forks and shocks include the Brain suspension system. Its purpose is to stabilize the suspension on flat terrain and activate it when the going gets difficult.
Brain suspension takes care of everything automatically, allowing riders to focus only on riding. Additionally, because the technology can discriminate pedaling forces from bump forces, it improves pedaling efficiency.
Unlike other comparable suspension technologies, there is no need to touch any levers to adjust the ride's feel; Brain does it all automatically.
What Else Does Specialized Offer?
There is more to the Specialized brand than just gravel bikes (although these bikes are pioneers in the industry, so it's understandable why everyone keeps mentioning them):
Mountain Bikes: The company's series of mountain bikes include specialized suspension, Rx Tune, and Brain technology.
Road Bikes: Specialized manufactures a series of road bikes with great aero that follow the Rider-First Engineered™ philosophy.
Kids Bikes: There is actually an impressive range of Specialized kids' bikes, such as the Hotwalk (ages lower than 3) or Jett 24 (ages 8 to 12).
Turbo E-Bikes: Made by Specialized are manufactured to give riders the feel of a regular bike, but with multiplied power.
Equipment: From jerseys to service parts, you can find tons of branded apparel and accessories under the Specialized logo.
What Is a Gravel Bike?
A gravel bike is a drop-bar bike that is built for riding on a variety of various surfaces. The drop handlebar and road bike-inspired design allow for quick acceleration on the road, but with larger tires, lower gearing, and stable handling, you can also venture off the trodden path.
By riding a bike intended for multi-terrain trips, you can create new connections between gravel routes, incorporating segments of gravel roads, trails, forest paths, and byways. Alternatively, you can equip your gravel bike with camping gear and embark on multi-day backpacking expeditions.
As is the case with any bike category, a gravel bike from one brand might appear quite different from another. This is even truer here, with some gravel machines geared for road speed and light off-road riding, while others resemble mountain bikes.
Gravel Bike vs. Regular Bike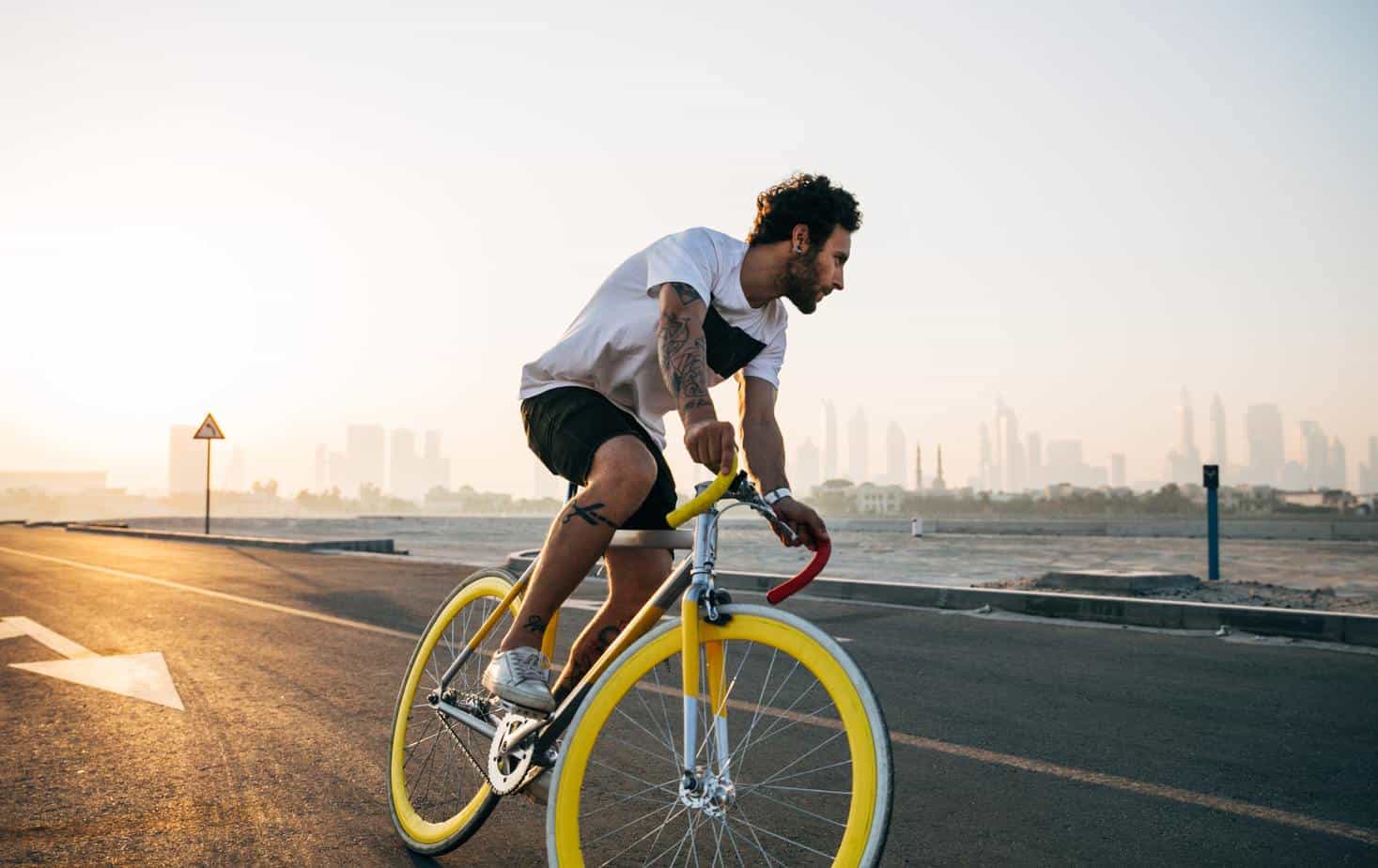 As implied by the name, road bikes are made to be ridden on the tarmac, but gravel bikes are designed to be ridden off-road.
That is not to imply that road bikes cannot be utilized for gravel riding; each year, the world's greatest road racers ride the white gravel roads surrounding Siena, Italy. While road bikes are far more capable than we frequently give them credit for, they do have a clearly defined limit, which you will quickly discover when venturing onto slippery gravel roads.
Road bikes can be divided into two categories: endurance and race bikes. Race bikes are what the pros use to push themselves to the limit and include aggressive angles, lightweights, and components that minimize aerodynamic drag.
Endurance bikes are slightly more upright, have more stable handling, prioritize comfort, and may include built-in storage and rack and fender mounting.
On the other hand, Gravel bikes are built to be more capable and capable of traversing a broader range of terrain. They may cheerfully trudge down the tarmac or join the back of a group ride, but if you want to go out on a fine evening, even the greatest gravel bikes will leave you outgunned.
Although dirt bikes do not have official race and endurance divisions, some are more suited to racing. They will typically have numerous mounts for bottles, baggage, and fenders and are slightly heavier than their tarmac-bound counterparts.
Features to Look for in a Gravel Bike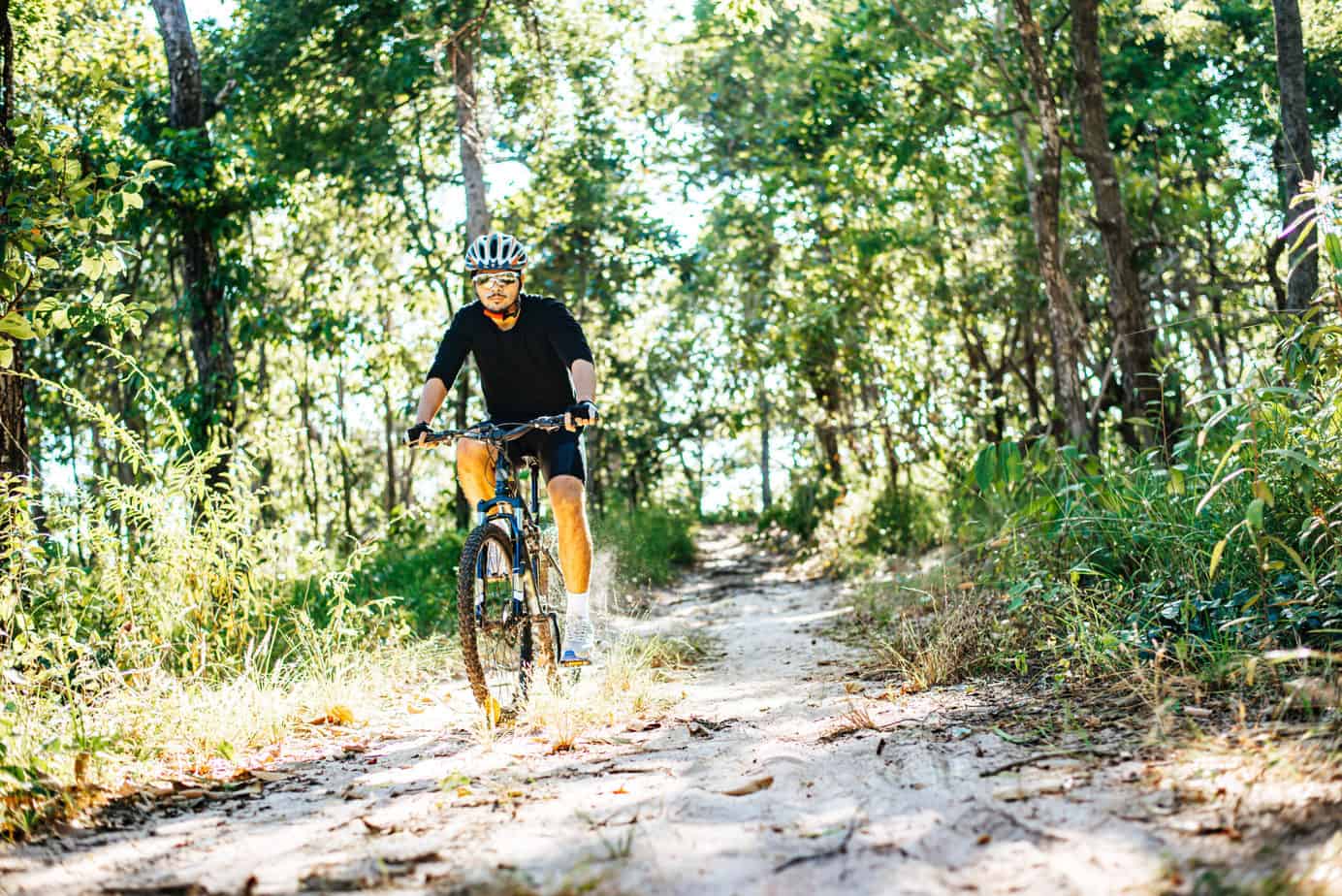 The best gravel bike for you is determined by the type of riding you intend to do. Therefore, let's take a deeper look at the design characteristics that characterize a standard gravel bike.
Frame
Gravel bikes, like most other types of bicycles, have a variety of frame materials. The most often used materials are aluminum and carbon. Aluminum is inexpensive, robust, and lightweight, making it an excellent choice for a budget gravel bike.
Typically, carbon fiber frames are lighter than aluminum frames. Carbon fiber can also be tailored to optimize rigidity and comfort, allowing for more aerodynamic tube forms.
Apart from aluminum and carbon fiber, you'll also discover titanium and steel gravel bikes.
Drop Bars
The primary reason a gravel bike should have drop bars is for control and stability. These bars are advertised as wider with flared drops, allowing the rider to maintain a natural stance. While keeping your hands in the drops, you have increased leverage and control on descents and climbs while maneuvering over any type of tough terrain.
Tires
Gravel bikes are defined by their tire size, which is normally around 40mm in width. Indeed, more than any other component of a dirt bike, tire selection significantly impacts the sort of terrain that can be ridden.
Gravel bike tires' increased volume allows for low pressures of 40psi or less, which adds traction and comfort on uneven surfaces. There will almost certainly be a tread pattern, which will improve grip on loose surfaces.
The amount of tread required varies according to the conditions. While dry paths may require only a light file or diamond tread, winter tires will include more aggressive patterns with side lugs for added grip and traction.
Generally, tires and wheels are designed to run tubeless. This allows you to reduce tire pressure without risking pinch flats, which occur when the inner tube becomes stuck between the tire and the rim in a standard clincher design.
The sealant in the tire will cope with flints, thorns, or other puncture-causing objects, establishing a seal over small cuts in the rubber before excessive air escapes.
A gravel bike's frame and fork blades will be built to accommodate huge tires while providing adequate room for the inevitable accumulation of mud, however, clearances will vary from bike to bike.
Disc Brakes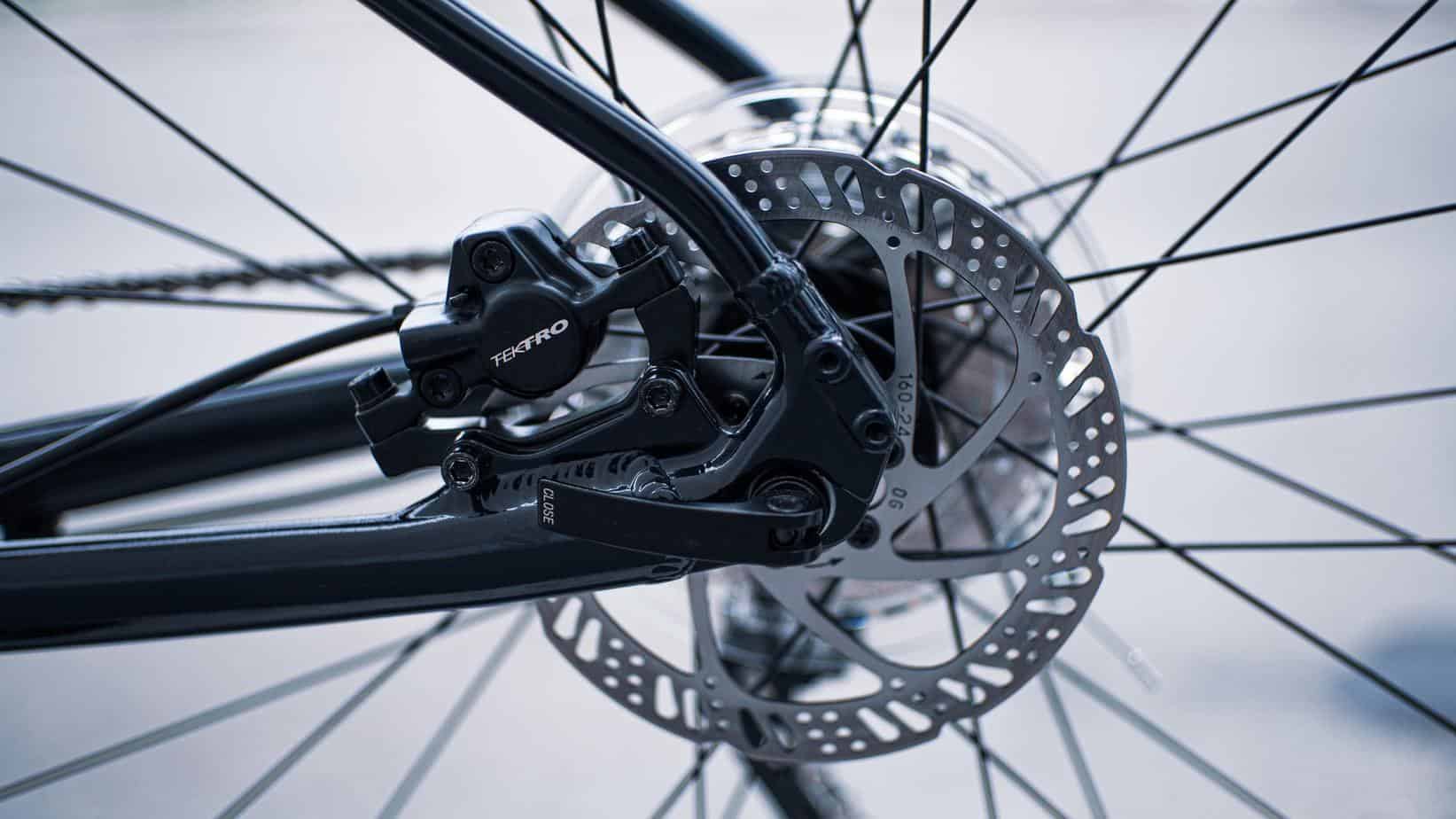 Disc brakes are already standard equipment on the current road bikes and are almost universal on gravel bikes. Indeed, the introduction of hydraulic disc brakes for drop-bar gear shifters aided in developing gravel bikes. Disc brakes provide steady, effective stopping power regardless of the conditions and give plenty of clearance for off-road tires.
Mounts
Another characteristic of gravel bikes is their abundance of attachments for luggage and accessories. Certain gravel bikes come equipped with mudguards and a rack, making them ideal for all-weather commutes or as a wide-tired winter road bike.
A normal set of mounting points will also contain bolts for a third water bottle beneath the down tube, which is useful for longer rides where water replenishment may be problematic. Additionally, you may use these to secure a tool keg in a bottle cage, freeing up your pockets.
Wheels
For gravel bike wheels, there are frequently two sizes available: 650b and 700c. 650b wheels are smaller in diameter and can accommodate wider tires for increased grip while maintaining a rolling diameter comparable to that of a road bike, allowing for a comparable ride feel.
While most gravel bikes come standard with 700c wheels and tires, with the option to upgrade to 650b in the future, a rising number are equipped with the smaller size out of the box.
Handlebars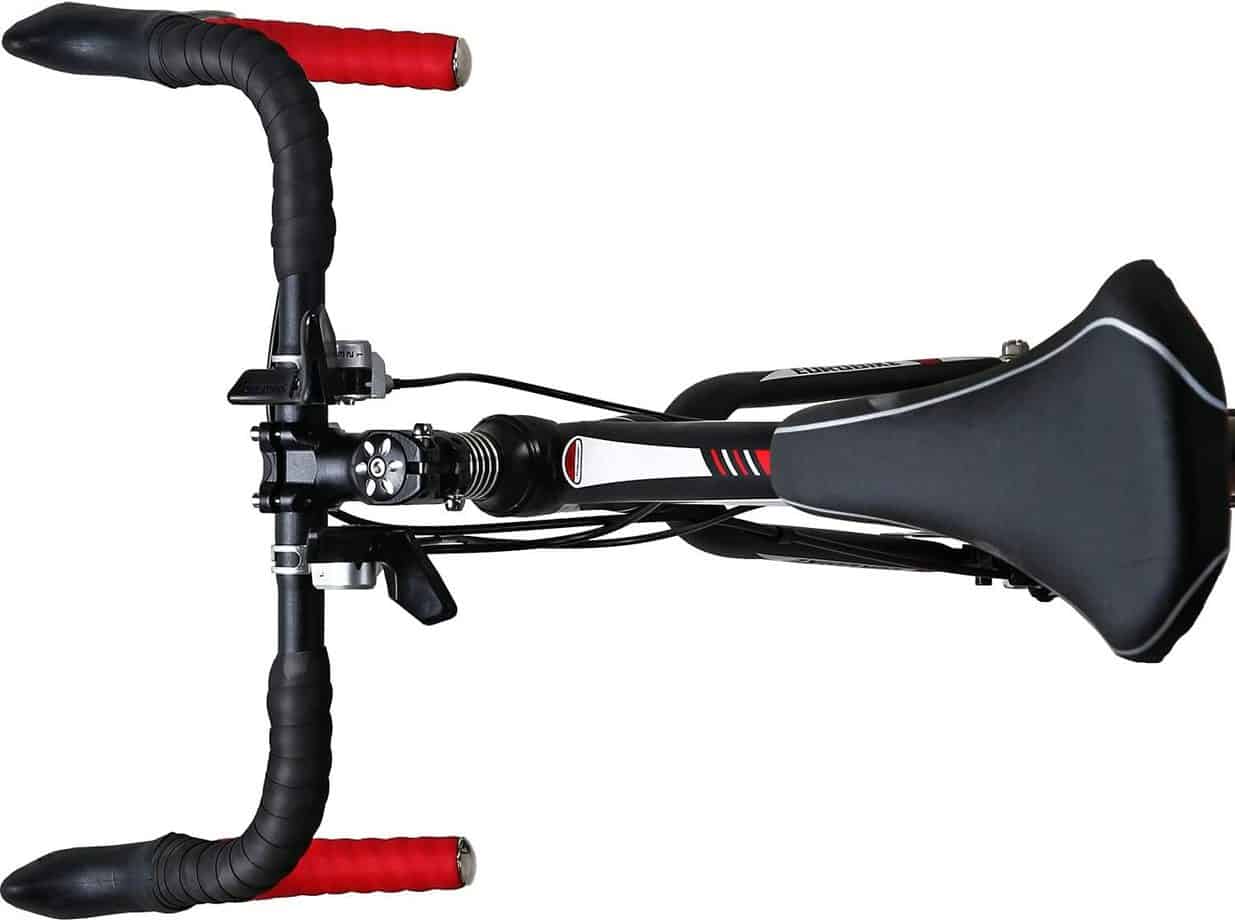 Given the prevalence of drop handlebars on gravel bikes, one of the developing trends in gravel riding is flared handlebars. Drop bars with more flare help improve handling in the drops, drawing influence from the broader bars found on MTBs.
Drivetrain
In the gravel world, there are two types of drivetrains: one-by and two-by. If you spend a significant amount of time on the road, you're probably looking to gain some speed, so a two-by drivetrain is an ideal option.
The intervals between each gear are narrower on a two-by arrangement, so you won't find yourself spinning or grinding as a result of a few gear changes. On the other side, rockier and looser terrain necessitates abrupt cadence changes, which a one-by setup is better equipped to handle.
Simple and low-maintenance, one-by drivetrains are lauded for their simplicity. When you only have one front chainring, one fewer thing may go wrong, which is advantageous if you are venturing off the beaten path.
The majority of one-by drivetrains use clutch rear derailleurs that assist in maintaining chain tension. If your chain bounces about while you navigate a technical terrain, the last thing you need is a dropped chain.
Best Specialized Gravel Bikes
Check out my top choices for the top Specialized gravel bikes you can get.
Crux Series
The Crux is the world's lightest dirt bike, boasting enormous tire clearance and superior gravel geometry. Not only is it the pinnacle of gravel performance, but it is also your one-way ticket to mastering gravel terrain.
The Crux's principle is straightforward: take the enormously popular Aethos and add tremendous tire clearance. Specialized hit a home run with the Crux, creating a bike that will appeal to a wide range of riders. Perhaps some are looking for the fabled all-purpose bike capable of almost anything.
Color: satin dusty blue, gloss coral lilac
Wheel size: 700x38mm
Warranty: lifetime if registered
Best lightweight gravel bike
It features Roval Terra CL Disc wheels for durability and lightweight, 700x38mm Pathfinder Pro tires capable of handling rough terrain, and an SRAM Force 1 eTap AXS hydraulic disc groupset that deliver quick shifting and high accuracy.
Pros
Lightweight and aerodynamic construction.
Responsive pedals.
Great tires for difficult terrain.
Cons
Diverge Series
A smooth ride that instills speed, confidence, and comfort is required when the road ahead is lengthy and difficult. Introduce yourself to the Future Shock. It provides comfortable and confident riding across any terrain while maintaining a sturdy and nimble frame for efficient power transmission and precision handling.
The Specialized S-Works strike the ideal balance of road and off-road performance. This group test's vitality and acceleration remain unsurpassed, making it the ideal gravel racer for both ambitious and seasoned gravel racers. While the handling is perfectly balanced, it will overwhelm newcomers and more relaxed riders with its razor-sharp precision and direct responsiveness.
Color: satin dusty blue, gloss coral lilac
Wheel size: 700x38mm
Warranty: lifetime if registered
Best lightweight gravel bike
The Diverge just appears to want to go, performing admirably on flat ground and in the mountains. The only elements that could slow this gravel bike down are the tires' traction in extremely loose terrain or the rider's ability.
Pros
Quick acceleration.
All-round capabilities.
Balanced handling.
Cons
Dropper remote positioning.
The Specialized Diverge E5 Evo is a gravel bike that isn't quite sure what it is. It aspires fervently to be a mountain bike. It has stretched, expanded, flattened, and leaned backward in an attempt to be something other than what it is. Which is the case with a gravel bike.
Color: Satin/Flake Silver/Oil Chameleon Pearl/Clean
Wheel size: 42mm
Warranty: lifetime if registered
Best for: rough terrain
It's enjoyable, in the same sense that mountain biking is enjoyable. It instills confidence and provides comfort and will be restricted solely by your skillset, not by its inherent characteristics.
However, it lies in a peculiar crossing zone between two distinct styles of riding, which means it will be unsuitable for the majority of riders. Even so, for some riders, it will be nearly perfect.
Pros
Premium aluminum frame.
Can tackle aggressive trails.
Great tire traction.
Cons
Slower compared to other gravel bikes.
Turbo Creo Series
The new Turbo Creo SL continues to set the new standard for e-road performance even where the pavement ends. With its gravel-ready construction, the Turbo Creo SL EVO will take you farther and faster than you ever believed possible off the beaten track. Any mountain may be flattened—dirt, tarmac, or gravel.
The Specialized Turbo Crea SL Expert EVO is ideal for gravel novices who prioritize fun and enjoyment and will like the added "tailwind." This is a bike that can broaden your horizons and introduce you to new trails.
Color: Gloss Navy/White Mountains
Wheel size: 700x38c
Warranty: lifetime if registered
Best for: beginners
While it struggles on more challenging terrain, this E-gravel bike succeeds on compacted surfaces, providing a predictable, composed, and stable ride. The motor's natural riding quality has yet to be matched!
Pros
Motor ride feel.
Excellent weight.
Great dropper post feel.
Cons
Difficult to ride when you start to feel tired.
Alternatives to Specialized Gravel Bikes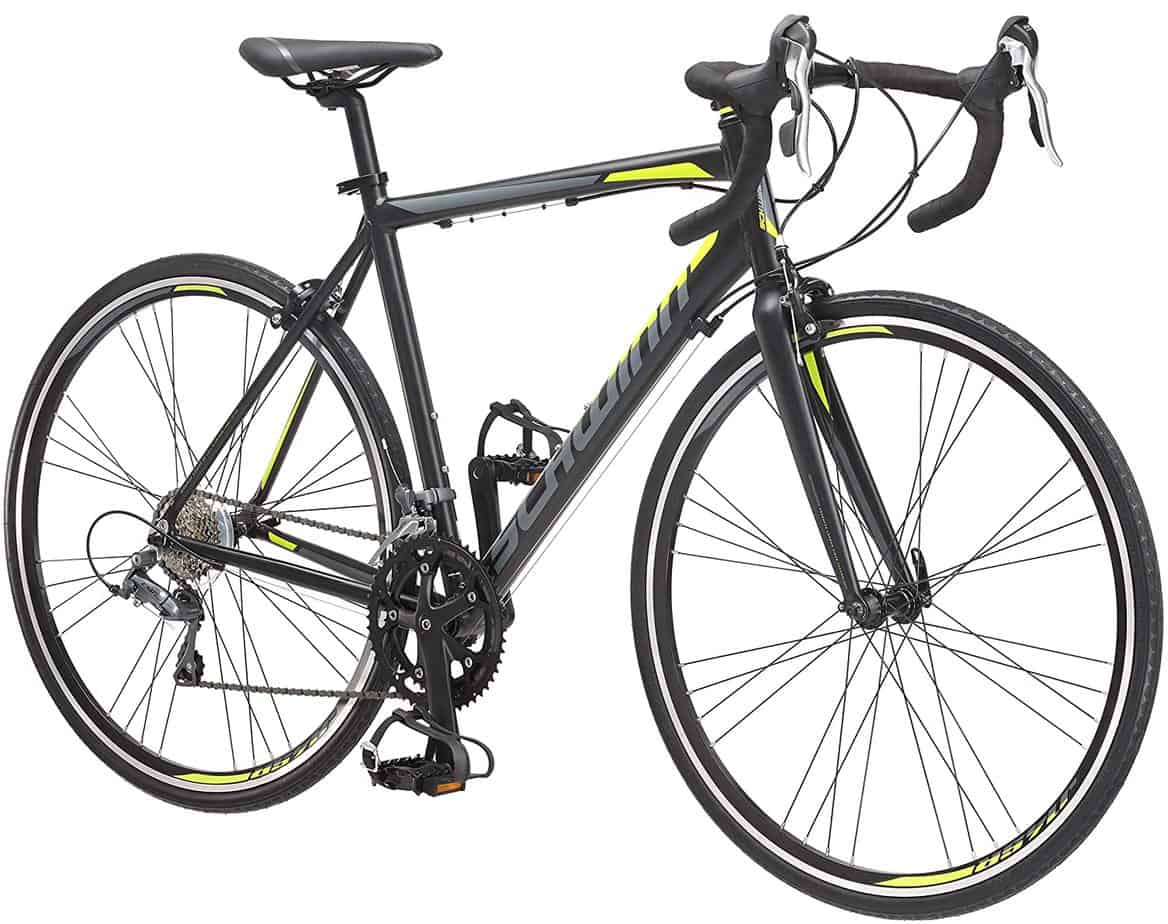 The Schwinn Phocus 1400 road bicycle is an ideal drop bar road bike for riding on the bike path or simply going for a ride.
Color: white, light blue, black
Wheel size: 27.5 inches
Warranty: Limited lifetime
Best for: triathlons
The Schwinn Phocus 1600 ups the ante on your workout. Shimano 14-speed drivetrain is standard on the Phocus 1400 bike line, while Shimano 16-speed drivetrain is standard on the Phocus 1600 bike line. Both of these bicycle types include an aluminum frame and a front fork made of carbon fiber.
Pros
Lightweight carbon fiber frame.
Good brakes, secure tops.
Tires for fast and smooth riding.
Cons
Gear shifting feels flimsy.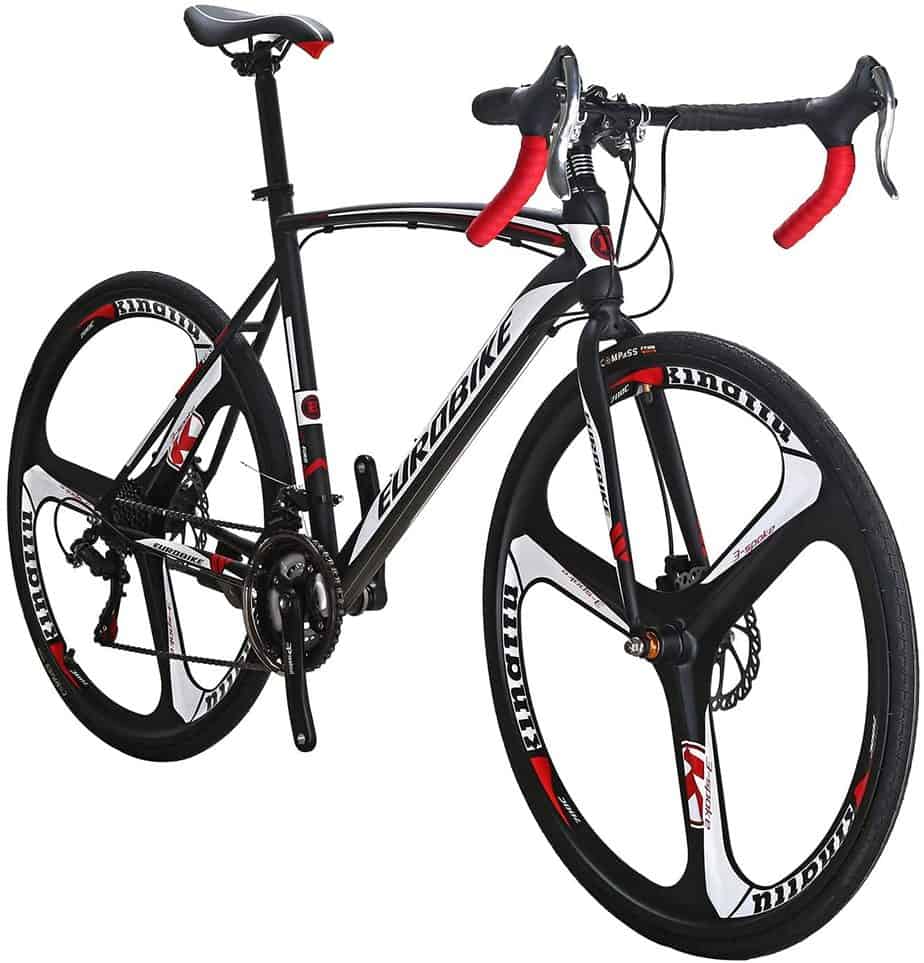 The Eurobike's transmission system features 21 speeds, and with proper use, the gearbox can handle a variety of weather and road conditions, including flat roads, up and down hills, dirt roads, and peak winds. This road bike with curved road cycle handlebars significantly reduces resistance during riding strokes and speeds up and simplifies your riding.
Color: black, white
Wheel size: 27.5 inches
Warranty: 30-day returns
Best for: road cycling
This road bike's frame is constructed of high-carbon steel, known for its durability and affordability. Its tires effectively eliminate superfluous bumps created by uneven road surfaces. It also significantly reduces fatigue caused by riding vibration and substantially improves riding comfort.
Pros
Tires that smooth road bumps.
Durable carbon steel frame.
21 speeds.
Cons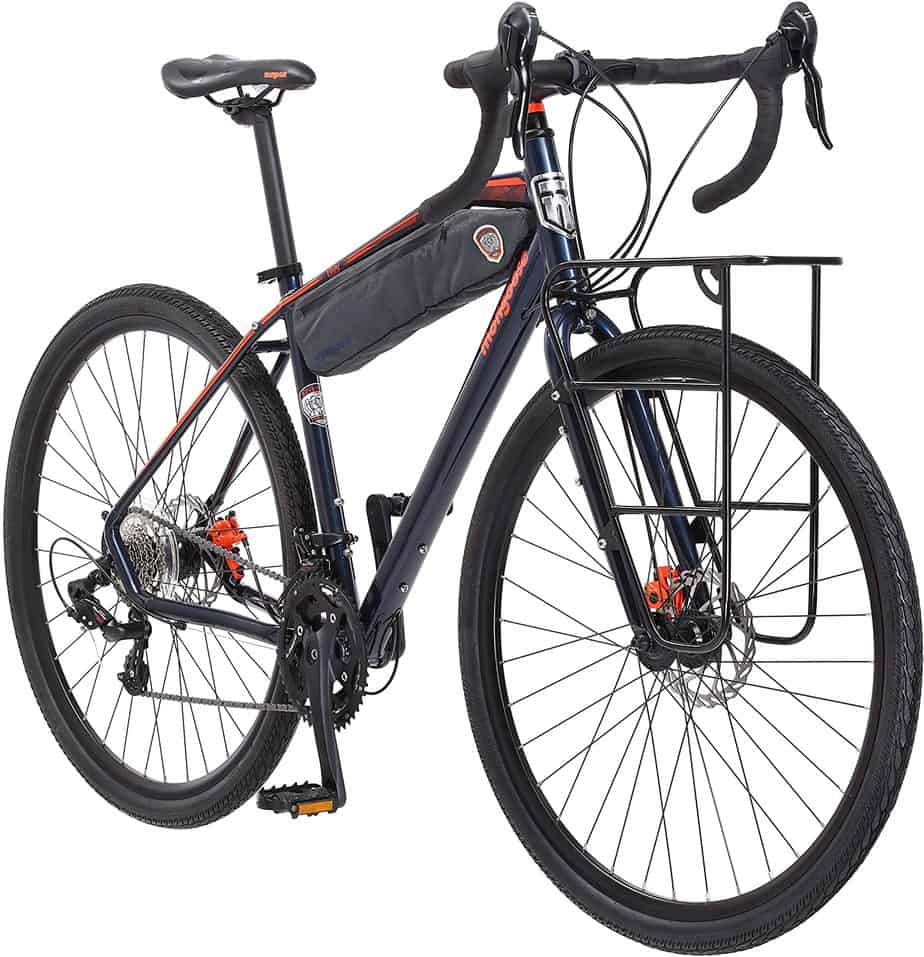 The Elroy's sleek aluminum frame, robust steel fork, dependable Tourney derailleurs, and 14-speed shifters/brake lever combo will glide over hills. And with sharp mechanical disc brakes, wide 700c alloy rims, and huge 40c tires, your on- and off-road adventures are truly limitless.
Color: navy blue
Wheel size: 29 inches
Warranty: 5 years for frame
Best for: endurance
Three distinct water bottle cage on this Mongoose mountain bike mounts ensure that you never go thirsty on your next ride. Other features worth mentioning include the large frame bag and the fender mounts.
Pros
5 water bottle cage mounts.
Strong steel forks.
Lightweight aluminum frame.
Cons
Disc brakes could be improved.
FAQ
Question: What is a gravel bike used for?
Answer: A gravel bike's geometry is often more upright than a road bike's, with a longer head tube and shorter reach. This should result in increased comfort during long rides and allow you to transfer your weight to negotiate hazards and off-road descents.
Question: What is the difference between a road bike and a gravel bike?
Answer: A gravel bike's setup is often less aggressive than road bikes. This means that you will sit more erect and relaxed, which will increase your comfort and stability.
Question: Can a gravel bike be used as a road bike?
Answer: Certainly, a gravel bike can be used as a road bike. In many ways, it's more comfortable than a standard road bike, because wider tires may be used at lower pressure to provide some pleasant cushioning.
Question: Which is better: gravel bike or road bike?
Answer: They are both just as good when you use them for their intended purpose. Gravel bikes are excellent for off-road challenges, while road bikes are great for racing and endurance.
Question: Does Specialized Have a Clearance Adventure Road Bike?
Answer: They do! On their website, just click on 'sale' and there's a whole category for deals.
In Conclusion
Even with some models being more suitable for beginners, it's pretty clear that Specialized bikes are not for the faint of heart.
While some might argue that nothing could justify spending thousands of dollars on a bike, professionals and amateurs swear by the quality of a Specialized bike and rarely talk about price: they talk about the experience.
If you had to ask me, I'd say the Most versatile: Diverge Expert E5 EVO is the best choice just because of how versatile it is.
Be sure to check out our other awesome guides for more helpful tips. Like how to find the best mountain bike!