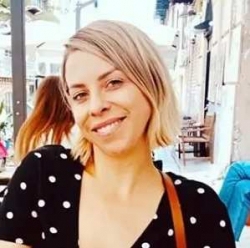 Latest posts by Jodie Chiffey
(see all)
Before you purchase a new bike you need to think about what you need it for. Is it everyday riding as a commuter bike on flat and smooth roads, off-road biking on rough terrain, do you need to transport it easily or do you need an all-rounder that can do a combination of everything?
My Ibis Hakka MX Review is going to show you the ins and outs of this bike and what it has been designed for so you can make an educated decision whether or not it is the right bike for you. Ibis is one of the most well-known bike brands and their Hakka MX is one of their most popular bikes.
Bottom Line Up Front: The IBIS Hakka MX is recommended as a serious 'all-rounder' bike that can ride great in nearly every scenario. While predominately a gravel bike it has been designed to handle pretty much anything you throw at it. It is one of the best bikes on the market even if it is a bit pricey.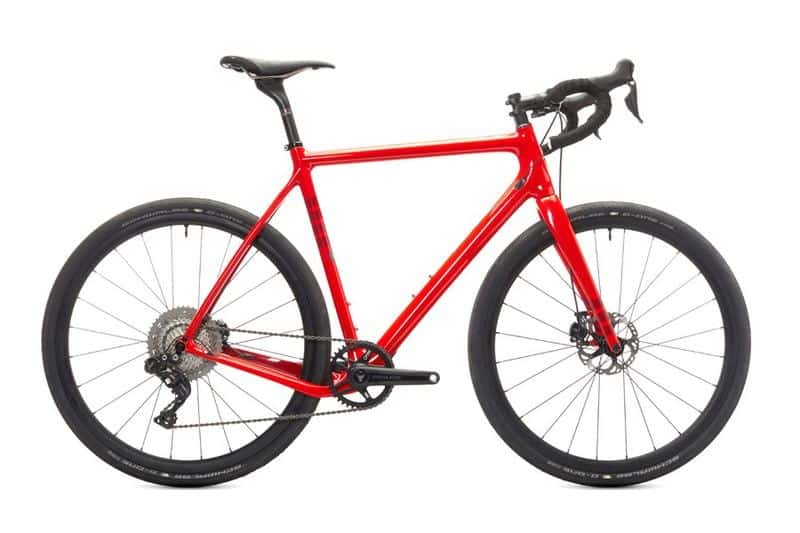 How does Ibis stack up against other companies?
Ibis are a well known bike manufacturer that is based in northern California. They have been operating since 1981 and have become a trusted name for many cyclists and enthusiasts.
They offer a range of different bikes that are usually crafted from carbon however they have recently begun making them from aluminum again as well. Ibis tend to be at the higher end of the market in terms of pricing and they usually don't appeal to beginners or casual cyclists who often opt for cheaper models. The Diamondback range for example is generally more affordable for most people however often doesn't have the same quality and versatility as Ibis.
Brands such as Bombtrack and Nukeproof are generally at the same end of the market as Ibis when it comes to their gravel and mountain bikes.
Ibis Hakka MX | Jenson USA
It's a gravel bike that also can be a cross bike and a road bike. It might also be good for bike packing trips as well. It has a carbon fiber monocoque frame and fork and has tire clearance for up to either 700x40c or 27.5"x2.1".
Check Price
We earn a commission if you click this link and make a purchase at no additional cost to you.
What kind of bike is the Hakka MX?
The Hakka MX is primarily a gravel bike meaning that they are usually used on mountain trails and 'off-road'. That being said, the Hakka MX is a kind of all-rounder in that while it is primarily designed for gravel tracks and mountain biking it is equally as comfortable on normal roads and everyday use.
Ibis themselves refer to the Hakka MX as the 'swiss army knife of bikes' because it is so versatile and is almost an all-in-one package.
This is a massive plus point for the Hakka MX. People often buy different bikes for different purposes however with this you get a real all-rounder that is comfortable almost everywhere. Even though it is at the top end of the market it can make more financial sense to have a bike that can pretty much do everything.
Finding the right mountain bike for your needs is important because different types of bikes function in different ways and perform better in some situations than others. The Hakka MX is great for almost all types of biking from riding on smooth urban roads to hard trail pursuits.
The Main Features of the Hakka MX
So, what are the main features of the Ibis Hakka MX?
What is the Ibis Hakka MX made from?
The frame on the Hakka MX is made from carbon fiber and this is a mainstay feature of most Ibis bikes. They have begun manufacturing bikes from aluminum again (they stopped these from 2001 right through to 2018) however the Hakka MX continues their carbon bike range.
This means that it is a very lightweight bike and weighs just 1kg which is super light but also offers durability as well. You'll be able to pick up some really decent speeds on this Ibis bike too so you can let rip on the favorite trails.
The light design also means you should be able to handle tough trails and rough terrain pretty easily. Some people have said the stiffness makes the ride feel a bit harsh at times although you should be able to converse some energy that you can't with some other, heavier mountain bike models.
What are the wheels like?
The Hakka MX allows for 700 x 40c or 27.5 x 2.1" tires so you have a bit of versatility in what this bike can handle.
The tire clearance is considered safe at 40mm according to Ibis. They have opted for the skinny frame and big wheels approach with this one as opposed to skinny wheels and a thin frame.
Running the tires at 30 – 45 psi means that they will be able to handle both gravel and rocky terrain as well as flatter surfaces at once. You have good flexibility in cycling on different surfaces with the Hakka MX without having to do a lot of work to the tires themselves. The fact that it can handle 700c rubber means that it is incredibly versatile whether you are speeding along gravel tracks or taking on a challenging trail.
What other features does it have?
The Hakka MX is a real all-rounder bike that can handle most situations really well when you're out cycling. The internal cable routing means it can handle pretty much every drivetrain out there and it comes in five different sizes: 49, 53, 55, 58, and 61cm. There is a T47 Threaded Bottom Bracket.
You'll also find an Ibis custom saddle with CrMo rails saddle and Flat-mount front disc 160mm rotor brakes too. You can get the bike in several colors such as white/teal, fireball, and the impressive-looking coal.
The great thing about this bike is that you can build it up to your own specifications as well. This allows for a great deal of customization and you can tailor the build of the Hakka MX to whatever your cycling habits are.
How does the Ibis Hakka MX perform?
This bike performs well in most cycling scenarios. Whether you are picking up the pace on urban roads or keeping it steady on gravel tracks and mountain trails, the Hakka MX has a design that is equipped to deal with a variety of surfaces.
There isn't a lot that this bike can't cope with and it combines a lightweight design with responsiveness and control. It leans well into corners even on rough terrain and you'll feel very much in charge the whole time you are riding this bike.
If you are completely new to gravel biking or going off on difficult terrain then there may be better options out there for you but for anyone who has some experience and wants to take their biking up a level, the Hakka performs extremely well.
What are the specs of the Hakka MX?
These are the main specs that you need to know about with the Ibis Hakka MX.
| | |
| --- | --- |
| Frame Material | Carbon fiber monocoque |
| Frame Weight | 1000g |
| Wheel Size | 700c or 650b/27.5″ |
| Brakes | Flat-mount front disc, 160mm rotor |
| Drivetrain | 1X or 2X compatible, up to 48t 1X chainring |
| Saddle | Ibis custom saddle, CrMo rails |
What warranty will I receive if I buy it?
Ibis frames come with a standard 7-year warranty guarantee and this also extends to the rims and handlebar. The paint has a 1-year warranty.
What's the price range of the Ibis Hakka MX?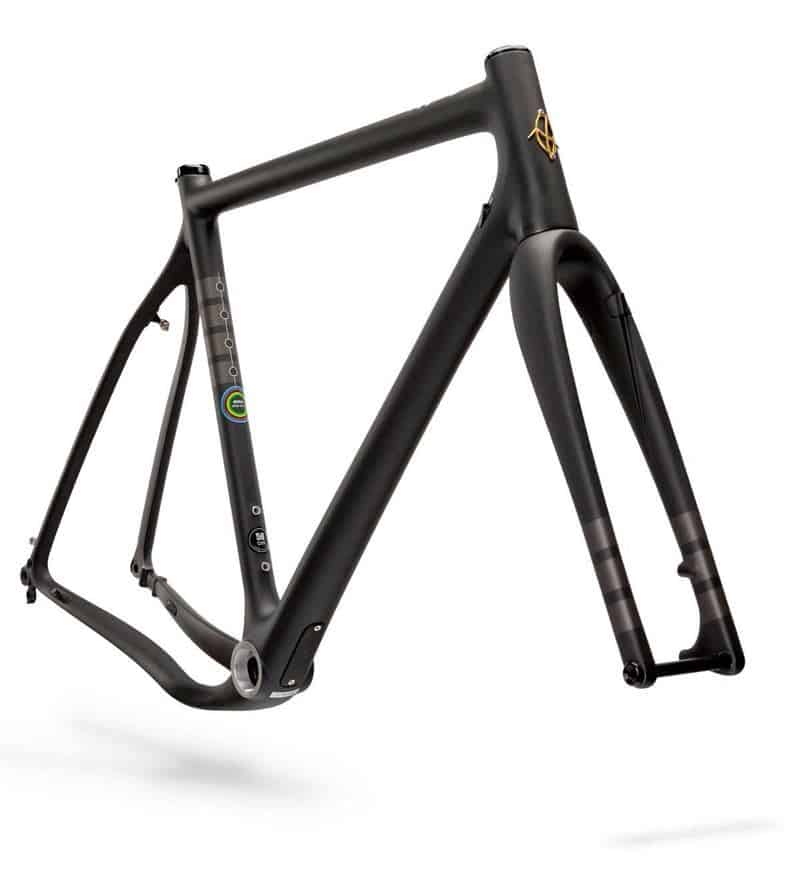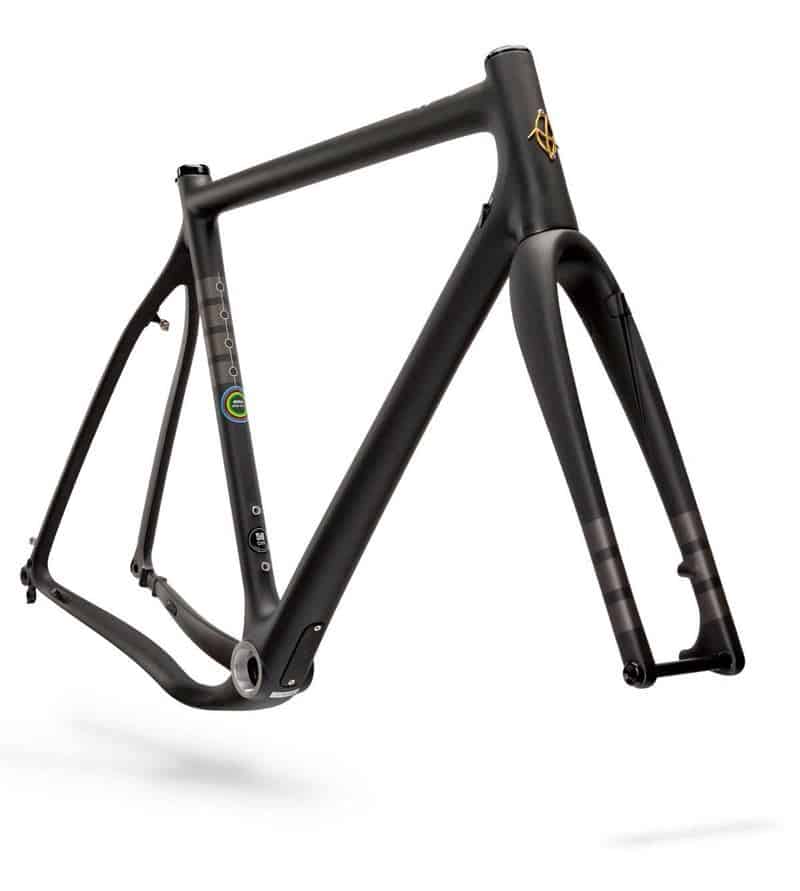 The Hakka MX bike is certainly at the higher end of the market when it comes to the price. The frame alone will cost around $1999 and the full bike can vary based on what you need. This can range from $3399 – $4399. This does depend on what spec you are buying and if you are going to add any aftermarket custom parts on the bike this will also put the cost up as well.
So, the Hakka MX isn't the cheapest bike out there – not by a long shot – however its price is justified given what you are getting. If you are on a tight budget and need a cyclocross bike then you'll find other options available for other bike brands – see my alternatives section below – however, if you do have a bit of money to spend it's worth splashing out for.
Ibis Hakka MX is suited for…
This bike is highly diverse and it will suit you if:
You want a versatile bike that is comfortable on a range of surfaces
Often ride on tough trails
Want a lightweight bike that has great control
Have a bit of money to spend on a new bike
Can be customized with drivetrains and tires
Ibis Hakka MX is not suited for…
That being said, the Hakka MX is not for everyone and you should look elsewhere if you:
Are on a tight budget as this is an expensive bike
Mainly cycle on flat roads as this is a gravel bike even if it is diverse
Don't want a bike that is made from carbon
What do users think of Ibis Hakka MX?
The overall consensus with the Hakka MX is that it is a very popular bike that rides well too.
The fact that it is so diverse – the swiss army knife of bikes after all – is a real plus point as it means users can cycle on a variety of different surfaces and terrain and it will still perform very well.
The brakes work great whatever the circumstance and it offers a high level of control even on rough terrain with stiffness and compliance. Some people have commented that the tires don't roll well when they are at low pressure and others have noticed that it can provide a bit of a harsh ride in some cases and replacing certain parts can be a bit difficult at times. That being said, the lightweight design should take out some of the fatigue when biking on rough terrain and trails.
Although, the bike isn't necessarily aimed at beginners due to its price and construction so it is very much a bike for those that have experience in gravel riding, replacing parts and cycling in general.
The Pros and Cons of the Ibis Hakka MX
Pros:
Very lightweight bike due to its carbon fiber construction
Consistent experience on gravel, flat roads, and bumpy terrain
High level of control and can be customized to your needs
Wide tires and available in a variety of sizes and colors
Cons:
An expensive bike so might be out of reach of many budgets
No third bottle mount on the downtube
Frequently Asked Questions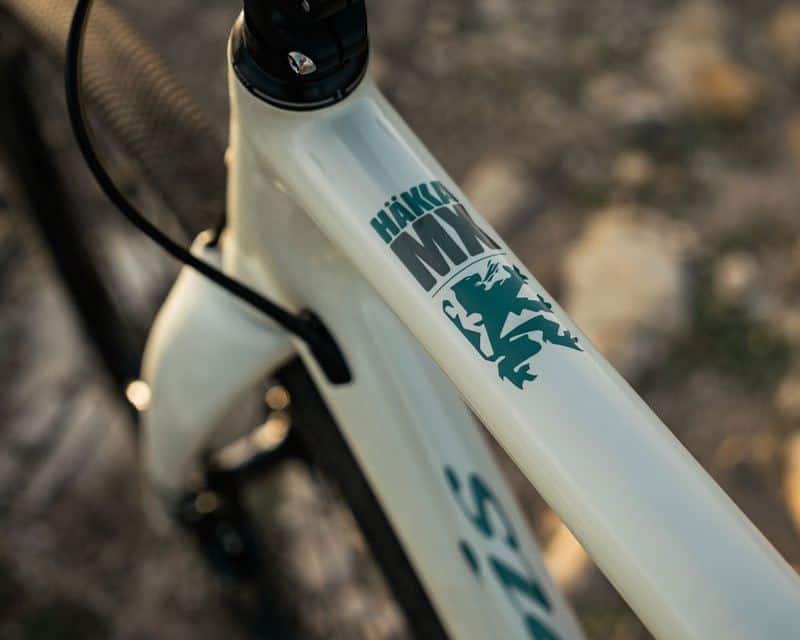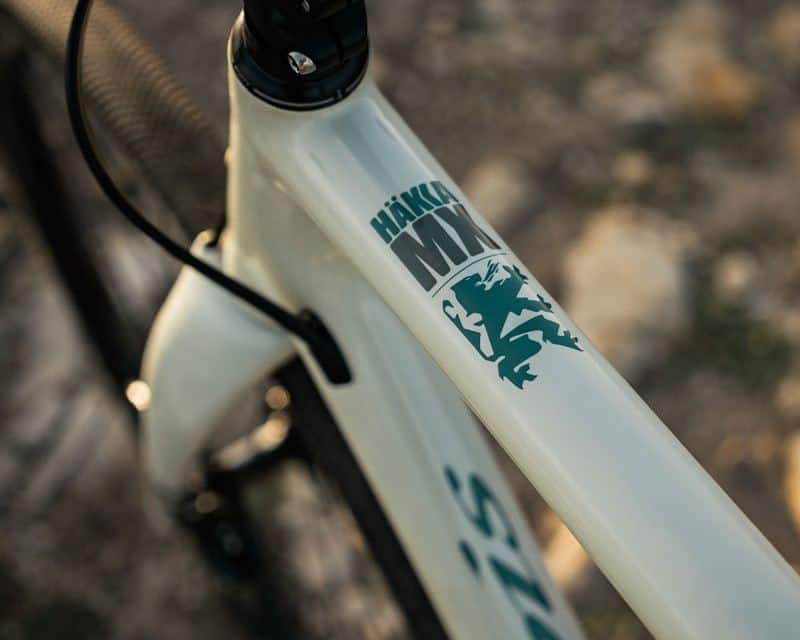 What is the Hakka MX frame made from?
The frame on the Hakka MX is constructed from carbon fiber.
What tires can I fit on this bike?
You can use 700c x 40c or a 27.5" x 2.1" on the Hakka MX.
Does this bike come with a warranty?
Yes, you get a 7-year warranty for the frame, rims, and handlebar while the paint has a 1-year warranty.
Can you ride the Hakka MX on gravel trails?
Yes, the Hakka MX is specifically designed for this purpose although it also performs great on smooth surfaces and most types of terrain.
Can you ride this bike on normal road surfaces?
Yes, the diverse nature of the bike means that it performs well on pretty much every type of surface you ride it on.
What sizes is the Hakka MX available in?
The Hakka MX is available in 49, 53, 55, 58, and 61cm.
What are the best Ibis Hakka MX alternatives?
#1 Bombtrack Hook EXT-C
This bike is a bit cheaper than the Ibis bike I have reviewed but it is a decent alternative to the Hakka M gravel bike.
Frame
The Bombtrack Hook EXT-C features a Toray T600/T800 high modulus carbon fiber frame so you'll get the same lightweight construction as the Hakka MX. It is about 0.5 kg heavier than the Ibis Hakka though. As a carbon bike, it offers a good deal of control and durability too although I would say that if aesthetics are your thing then the Hakka looks a bit better.
Tires
This bike comes with WTB Nano Race 27.5" x 2.1" tires so you get the big tire clearance as well. I wouldn't say that these are gravel-specific tires but they will perform well and across several surfaces. This makes it a decent adventure bike that can be used on various types of terrain without impacting performance.
Other Features
The Bombtrack Hook EXT-C also has an SRAM Rival 1 groupset and a WTB steel saddle. It is a bit cheaper than the Hakka MX which may appeal to some people who are on a bit of a budget. If you are looking for a worthy alternative to the Hakka, this bike is certainly one to consider.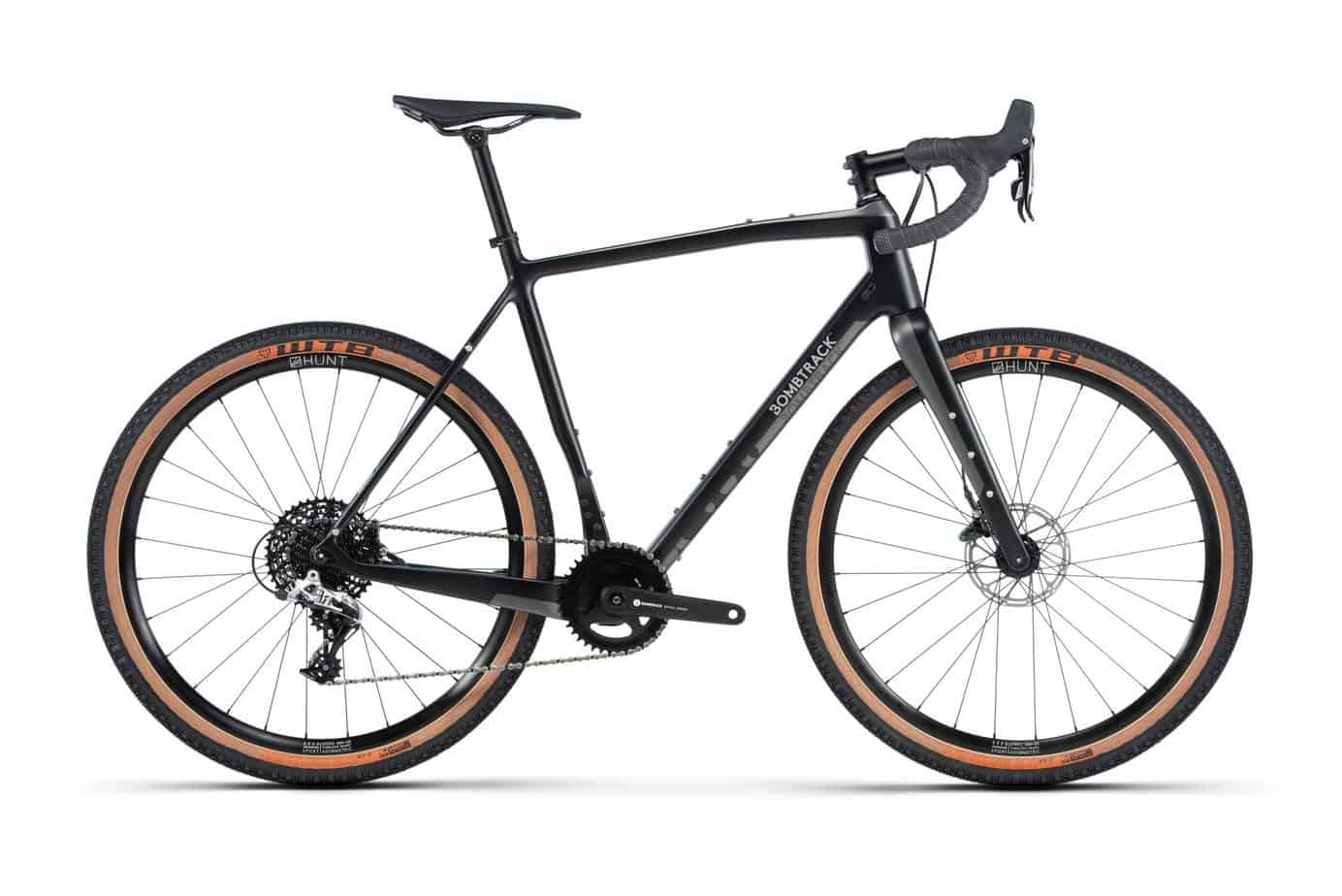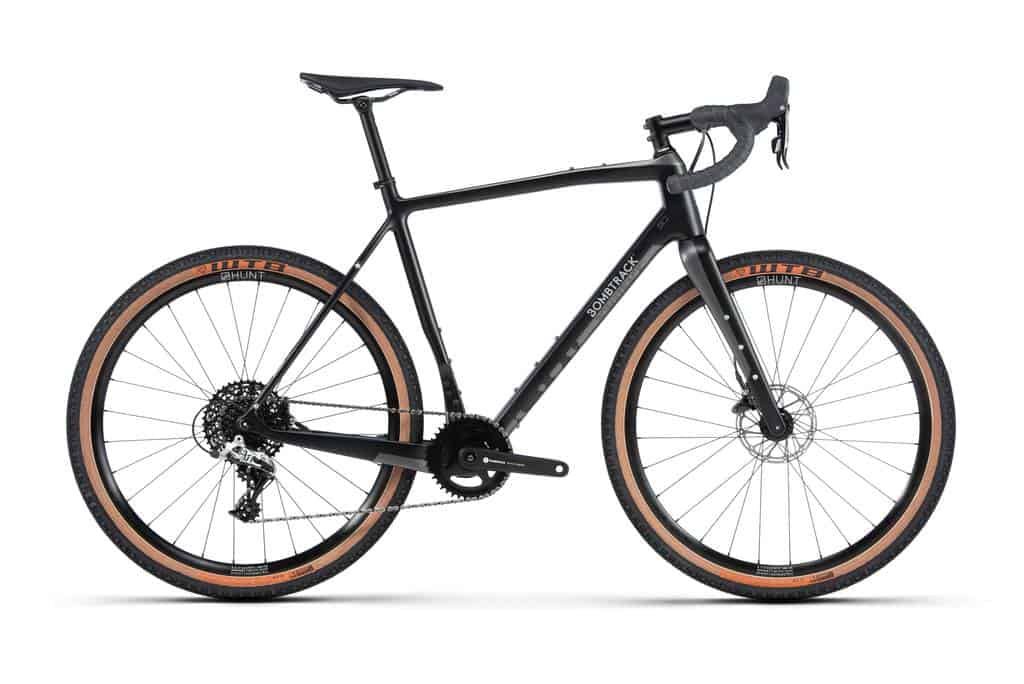 Diamondback are a well-known brand like Ibis and their Overdrive model is also comfortable dealing with a range of cycling terrain from normal riding on roads to rocky and bumpy trails.
Frame
It is made from an aluminum construction that while the light is heavier than both the Hakka and the Bombtrack Hook EXT-C. The frame is a 29″ Butted 6061-T6 Aluminum. I think it looks really neat and it is definitely a contender for the Hakka MX in aesthetics alone.
Tires
The Diamondback Overdrive has 26" MTB style tires. They'll handle well on various surfaces and while inferior to the Hakka MX and also the Bombtrack Hook EXT-C, they will still perform decently enough on a variety of terrain.
Other features
The 21 speed Shimano gearing offers a range of options and it also comes with a Diamondback Trail saddle with Diamondback Seatpost. There is a huge difference in price so this is very much an option for those that are on a strict budget and while it doesn't perform as well as the higher-end cyclocross/gravel bikes, it is one to consider.
Diamondback Bicycles Overdrive Hardtail Mountain Bike | REI
The classic returns this year with 27.5" wheels, 24 speeds, a plush four-inch Suntour suspension fork, and powerful disc brakes. Big knobby tires grip every root and rock, keeping you confident and in control as you explore the trail. Whether you're a diehard hardtail aficionado or looking for a solid starter mountain bike, the Overdrive doesn't disappoint.
Check Price
Buy at Amazon
We earn a commission if you click this link and make a purchase at no additional cost to you.
Conclusion – is the Ibis Hakka MX worth buying?
The Hakka MX is one of the best gravel bikes on the market.
While this is its primary purpose and it does it very well with its lightweight construction, comfortable nature, high speeds, and durability, this isn't the only environment it performs well in.
The Hakka MX can be used for virtually any kind of cycling from gravel to flat roads and everything in between. It is this diversity that makes it so appealing and why it is such a popular bike. You probably won't buy this bike solely for the purpose of going to work every day or having a relaxing ride on a summers' evening – but it can be used for this as well.
In terms of its design, it looks fantastic and is certainly one of the more aesthetically appealing bikes out there at the moment. Its slick and thin frame is one of the best I've seen and the three color choices mean that you can mix it up a bit. Although the coal cyclocross bike frame is one of the nicest I've seen.
Even though the price is on the steep side and is going to put many people out of the market for it right away, the price is justified due to its superior construction and the way it rides. There are cheaper bikes out there but whether or not they match the ride quality of the Hakka MX is up for debate. I would choose this bike over any other in its category. It is very customizable too and you can add any drivetrain to it and its wheels leave a lot of tire options open as well.
If you can afford the cost then this is a very good bike indeed and it will leave you wanting to hit the trail over and over.
Ibis Hakka MX | Jenson USA
It's a gravel bike that also can be a cross bike and a road bike. It might also be good for bike packing trips as well. It has a carbon fiber monocoque frame and fork and has tire clearance for up to either 700x40c or 27.5"x2.1".
Check Price
We earn a commission if you click this link and make a purchase at no additional cost to you.