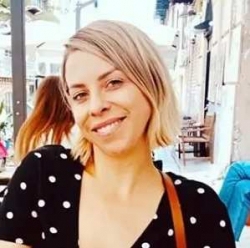 Latest posts by Jodie Chiffey
(see all)
If you've got some tough trails you'd love to tackle, but your current bike won't cut it, you might be looking for something a little tougher. You want something that's going to be able to tackle ascents, bumps, and dips, something tough that can withstand the harshest environments.
Some bikes are designed to do just that, engineered with great brakes and suspension that will keep the rider safe as during the ride. In our Evil The Wreckoning review, we'll be looking at one of the toughest bikes out there, checking out its features, pros, and cons to see if it's the right one for you.
Evil Wreckoning GX Complete Mountain Bike 2021 | Evo
A pedalable version of a dream DH bike, this bike is hard to classify and impossible to outgun. With its short rear end it's a manual machine, but its long front end gives it a super stable high speed straightline platform.
Check Price
We earn a commission if you click this link and make a purchase at no additional cost to you.
Evil wanted to create a bike that allows you to take more risks, for true MTB adventurers. Let's see if The Wreckoning achieves that in our Evil Wreckoning Review:
What Should I Look for When Buying an MTB?
Here are some of the key features to look for when you're looking for a new bike.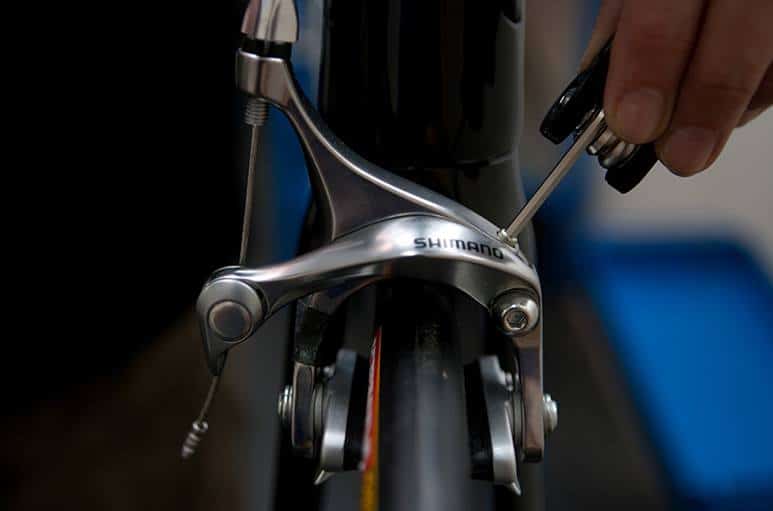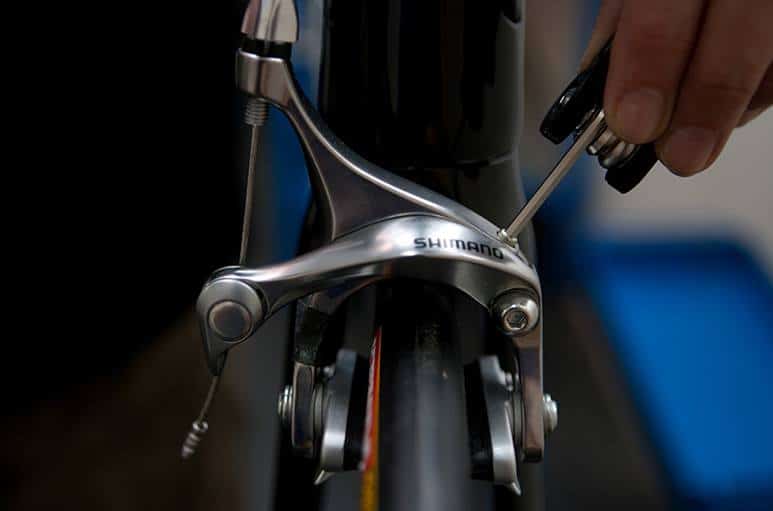 Brakes
Brakes are incredibly important, especially if you're doing a lot of downhill riding! You can even choose a downhill bike especially for this kind of trails. There are two choices here – rim brakes, or disc brakes. Check out our guide to finding the best brakes here for more information.
Suspension
A good suspension kit can make or break a bike. The suspension impacts the feel of the ride, and bikes that are designed to deal with tough trails or mountain biking will have brilliant suspension kits. Look for a good brand, like FOX (Fox dpx2, Fox float) or RockShox (RockShox Zeb, RockShox Lyrik).
Frame
The frame size you choose will depend on how tall you are. Most bike manufacturers offer different sizes depending on height – that's why it's always a good idea to try a bike out yourself before you buy it.
Frames are usually made of tough, resistant metals, like carbon fiber. Bikes can vary in weight depending on the materials used, so again, it's always a good idea to see them in real life before you buy so you can see if you can handle the weight of it – if you're going to be lifting it into your car, for example, you need to be able to carry it.
Seat
It sounds obvious, but make sure your seat is comfortable! If you're doing long rides, especially on a downhill bike, this is really important. The seat angle should be padded, with the right geometry, comfortable, and not easy to slip off.
Budget
It's always important to set a budget beforehand, as it's easy to overspend when it comes to buying a new MTB. You're looking at spending anything between $1,500-$10,000 – so it's a good idea to have a realistic budget first before you start shopping for a bike like a new Wreckoning.
'Personality'
You might find in reviews that people refer to bikes as having a 'personality'. It can be difficult to pinpoint what that means, but really, it's mostly to do with how it feels when you ride it.
A calm, smooth ride on a flat trail can feel relaxed; a springy, tough bike on a difficult trail can feel fun. You can get an idea of what it will be like to use it by looking for descriptive words like this in reviews.
What is Evil?
Evil is a company based in Seattle, Washington. They were founded in 2009, so they're relatively young in comparison to some of the other mountain bike manufacturers we've looked at before.
They have a direct-to-consumer business model – you can purchase Evil bikes through their website or through an IDB (Independent Bike Dealer). They're not as well-known as other companies, which makes their achievements even more impressive.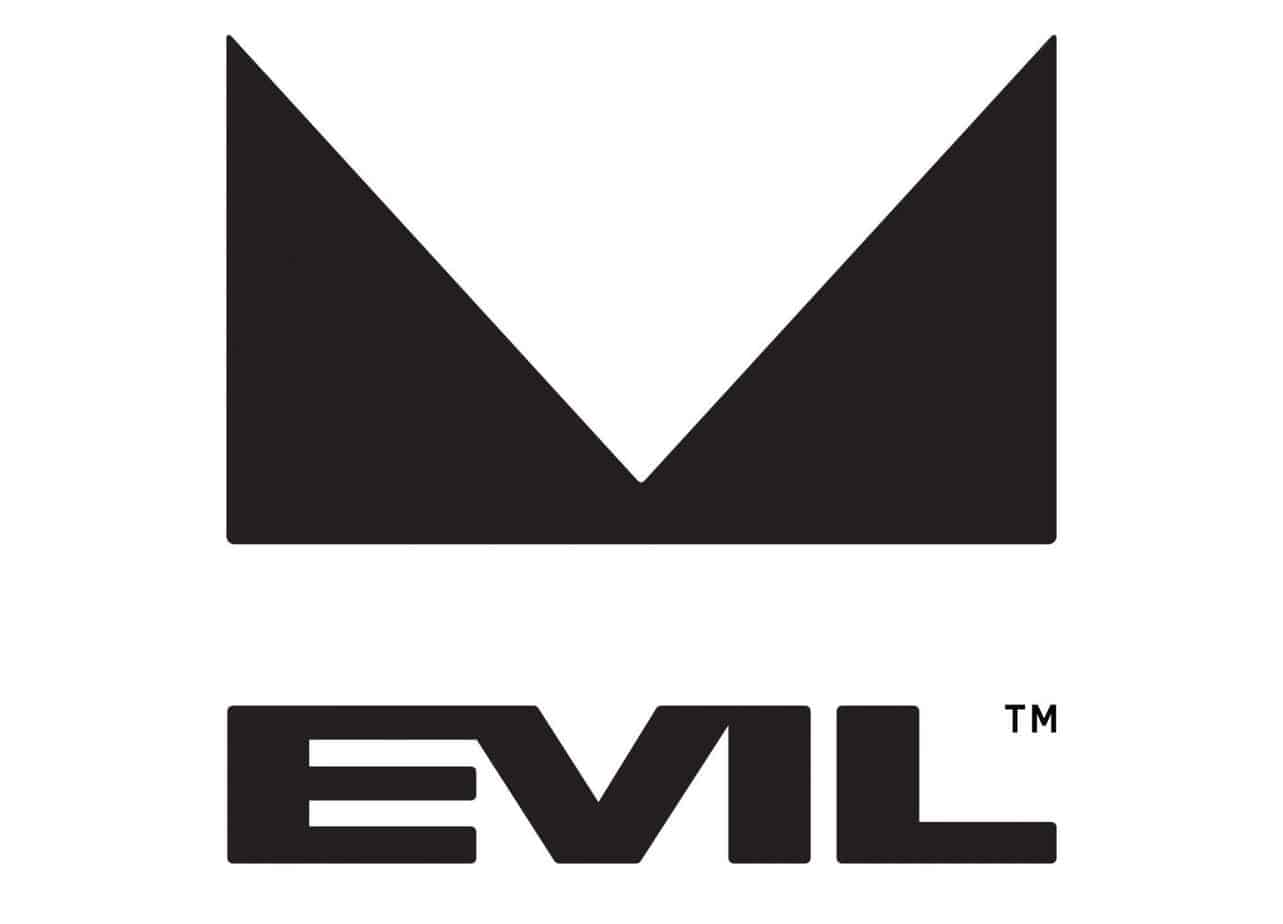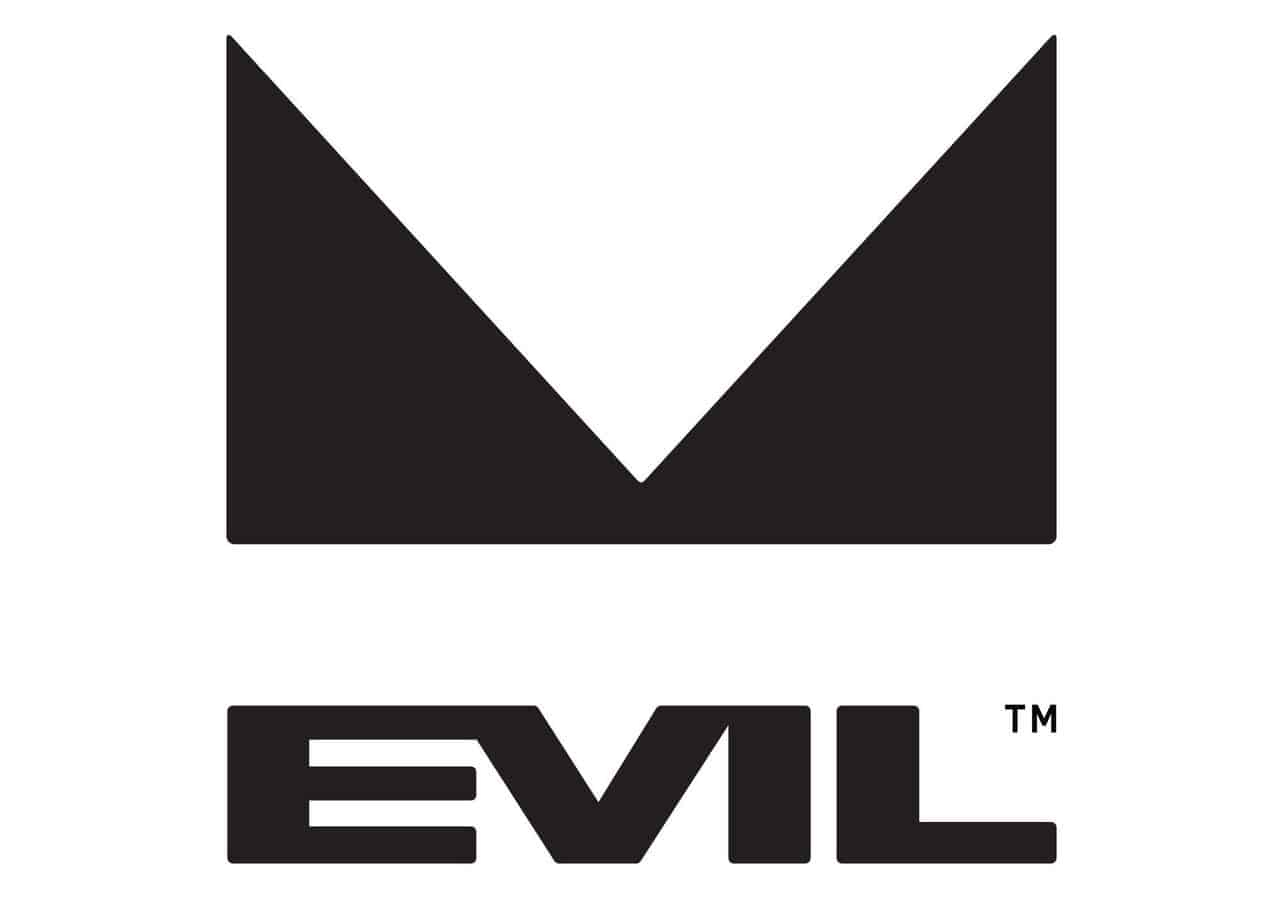 What is Evil Known For?
Evil is known for its celebrated model, The Following. It's a tough, hardy bike, and was widely praised, with many people impressed with how well it can handle tough terrain. Reviewers had a lot of great things to say about The Following, and it really put Evil on the map as a company to keep an eye out for.
Evil specializes in hard-wearing bikes that can handle tricky trails and drops. Their bikes have a reputation for being very fun to ride. It's also known for its direct-to-consumer business model, which is slightly different than other bike manufacturers.
How Does Evil Compare to Other Companies?
Evil doesn't have the long history that other companies have – some, like Yeti, have been manufacturing bikes since the eighties or even earlier, so they have decades of experience in manufacturing bikes. So, comparatively, Evil is a new company and may not have some of the expertise that other manufacturers have.
However, Evil is generally regarded as a great company, making reliable, long-lasting bikes. Their success is pretty impressive given that they've only been around for ten years. They're a good go-to for tough trail bikes, and they focus on making tough frames that can withstand a lot of tough trails.
Where Can I Buy an Evil Bike?
Want an Evil bike? You won't be able to find one online unless it's through their website. Alternatively, you can buy one from an independent bike dealer – check their website to see if you can find one in your area.
The Wreckoning is a 160-millimeter 29in trail bike. It has a lot of great features and is built to be able to pop out of corners and off the ground. It copes well at very high speeds and is a great bike for rough terrain.
It's designed to go downhill fast – allowing you to have adrenaline-filled adventures on the trail. You can take risks and have fun riding the Wreckoning.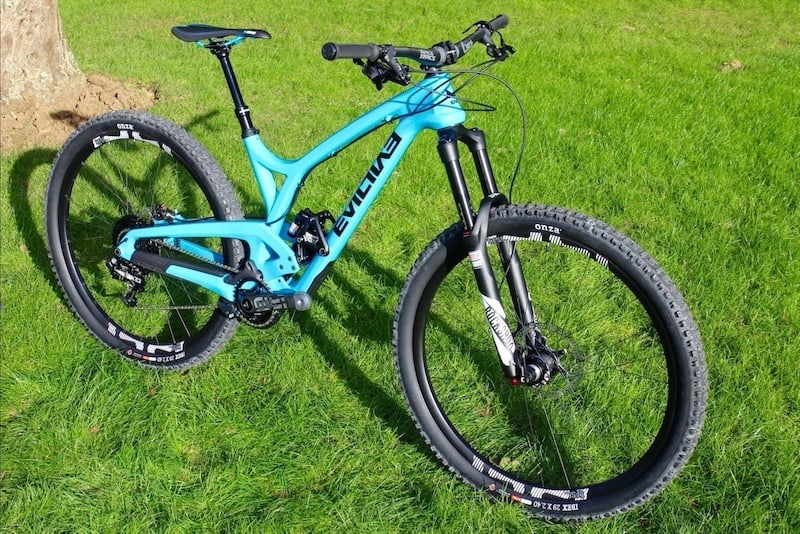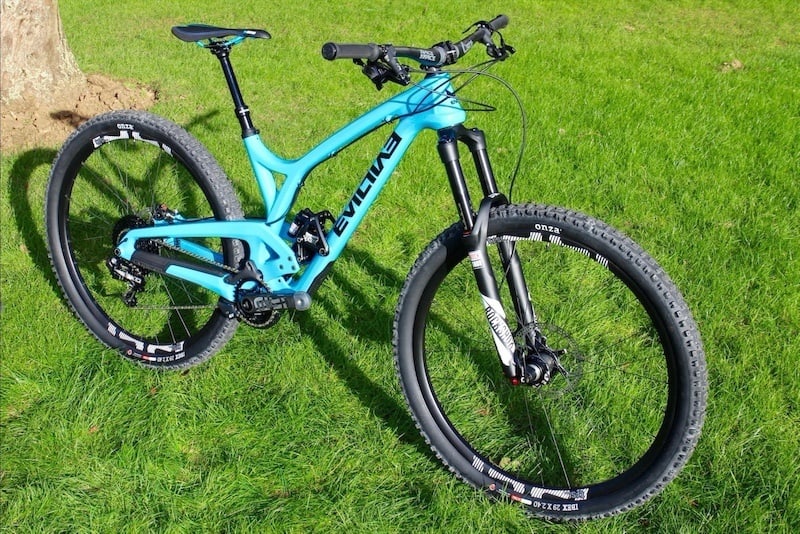 How Much Does It Cost?
You're looking at paying around $5,000-$7,000 for the Wreckoning. This is a pretty good price in comparison to some other companies, and given the quality of the materials used, it's an investment that's going to last a long time. However, you may still be able to find a tough bike on a slightly lower budget if $5,000 is out of your reach.
What is it Made From?
The Wreckoning's frame is made from molded carbon fiber – it's lightweight but tough, so it can withstand some tough riding conditions. It's a pretty large bike, so it might not suit every rider. It's fairly lightweight given the amount of power it has, and it looks great, with two color choices (rusty trombone and fallout green).
What are the Wheels Like?
The Wreckoning has Race Face Effect wheels, which have study boost spacing. They're quite large at 29", and they come with tough tires that can withstand rocky terrain.
What Extra Features Does It Have?
The Wreckoning has a lot of great features, including:
Brakes
The front and rear brakes are SRAM G2 RSC. The bike is designed to handle descents, and the brakes are more than up to the challenge of sudden stops.
Suspension
RockShox suspension offers a smooth, powerful ride even in the bumpiest conditions. This bike works best when you're traveling downhill – reviewers say it rides beautifully on descents.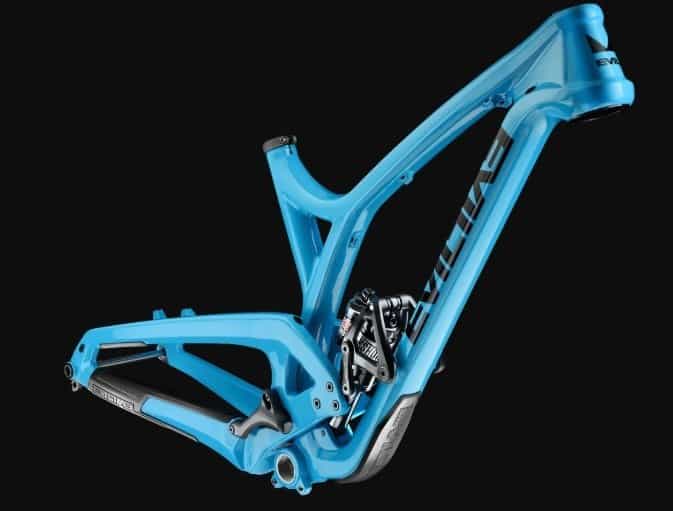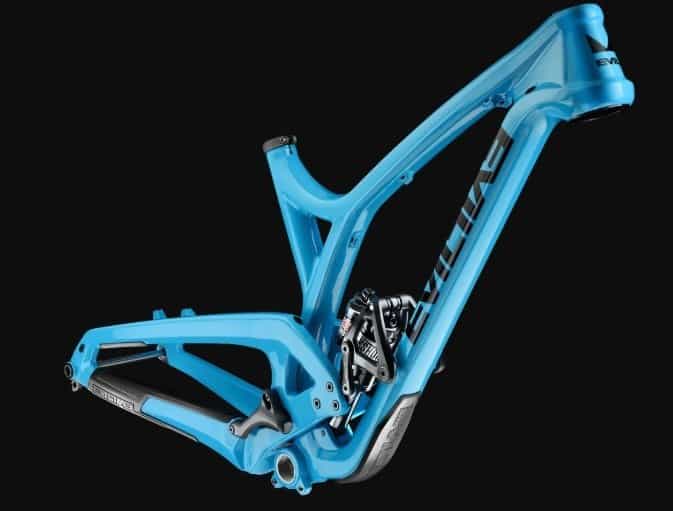 Evil the Wreckoning is Suited For…
Riders who want to hit tougher trails and need a bike that can withstand bumps and drops
Those who want to ride downhill fast
Evil the Wreckoning is Not Suited For…
Those that don't intend to ride on tough trails – it performs best on bumpy trails
People who want to climb hills fast – it moves a little more slowly uphill
Warranty
Evil bikes offer repairs or replacements for frames that it determines to be defective due to manufacturing – this lasts for three years from the date of sale, and you will need to keep hold of your proof of purchase. It doesn't apply to custom paint or finishes or failures due to improper assembly or neglect.
They also make replacement frames or frame parts for a minimal charge if you have a crash.
You have to register your bike on their website to activate the warranty.
What do Riders Think of Evil the Wreckoning?
Riders say that The Wreckoning is a bike with a unique personality. They say it is a joy to ride in the conditions it's made for – tough, bumpy trails. Users say that the bike really 'comes to life' on steep descents and that it rides at its best when you're traveling fast downhill.
They say that the suspension is great, well designed to deal with tough descents and that it is a well-balanced bike. It performs incredibly well in comparison to similar bikes.
However, many people pointed out the same thing – that uphill climbs, while comfortable, are not as fun to ride. It takes The Wreckoning quite a while to make it up steep hills, so that's the price you'll have to pay to enjoy the ride downhill. It also doesn't feel as run to ride on flat trails, so if you live in a relatively flat area, you probably won't be making the most of it.
Many riders felt that riding The Wreckoning made them feel like a pro, as the bike is so good at handling bumps, shock absorbers, and jumps. They say that the feeling of mastering jumps with The Wreckoning is addictive and that they couldn't get enough of the adrenaline rush that came with it – so if that's what you're after, you could be in for a treat.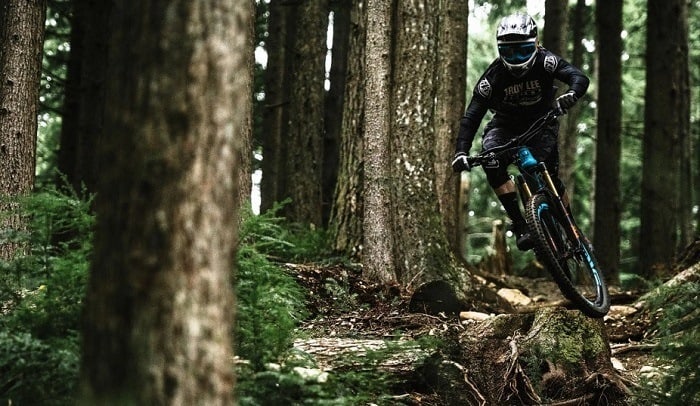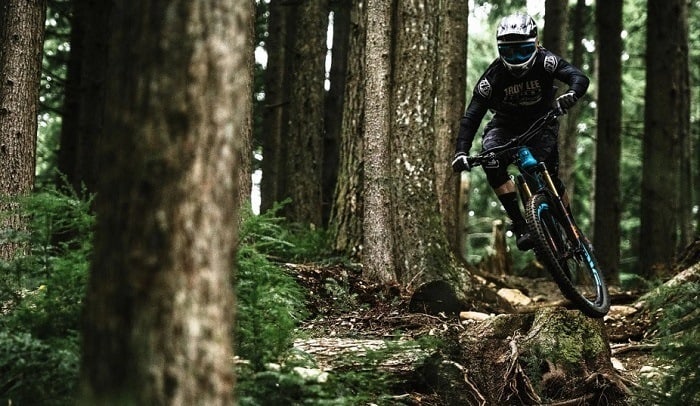 The Pros and Cons of Evil the Wreckoning
Here are the pros and cons of The Wreckoning.
The Pros of the Wreckoning
Brilliant suspension and brakes make it perfect for steep drops
Incredibly tough – built to withstand harsh conditions
Great for adrenaline junkies – you can tackle some great jumps with this
The Cons of The Wreckoning
Takes a long time to climb hills
It doesn't feel as fun to ride on flat trails – it's better designed for bumpy environments
Frequently Asked Questions
Here are some of the most commonly asked questions about The Wreckoning:
Who is This Bike Designed For?
For those who want an adventure when riding – if you want to tackle tough trails knowing your bike is perfectly equipped to deal with it, The Wreckoning may be for you.
How does Evil the Wreckoning Handle Climbs?
Climbs are comfortable but slow. If you want a fast-climbing bike, you might have to look elsewhere.
Can I Customize Evil the Wreckoning?
Yes – there are a few options for customization. You can get various sizes (small, medium, large, and extra-large). You can also change the rear shock absorbers. There are a couple of color choices, too.
Can I Get Upgrades for Evil the Wreckoning?
If you order from their website, you can get a chain guide and bash guard to go with it.
Are Evil Bikes Heavy?
They might be a couple of pounds heavier than other similar bikes. However, they are incredibly tough, so they're built to last.
Are Evil Bikes Responsive?
They are quite responsive, however, a lighter frame will generally be a bit more responsive.
Does it Have a Water Bottle Mount?
No, it doesn't – that's a small drawback.
Evil the Wreckoning Alternatives
There are a few alternatives to Evil the Wreckoning:
Diamondback Overdrive Carbon Comp – this is a great bike equipped with powerful tires to deal with the toughest terrain and could be a good choice if you don't want to go for an Evil bike.   

Diamondback Bicycles Overdrive Hardtail Mountain Bike | REI

The classic returns this year with 27.5" wheels, 24 speeds, a plush four-inch Suntour suspension fork, and powerful disc brakes. Big knobby tires grip every root and rock, keeping you confident and in control as you explore the trail. Whether you're a diehard hardtail aficionado or looking for a solid starter mountain bike, the Overdrive doesn't disappoint.

Check Price Buy at Amazon

We earn a commission if you click this link and make a purchase at no additional cost to you.

Orbea Alma 29 M50 Hardtail Mountain Bike – this is another bike designed to deal with tough riding conditions – you can see what we think about it in our Best Hardtail Mountain Bike review.   

Obrea Alma 29 | Jenson USA

The Orbea Alma is the benchmark in cross-country hardtails. As light as a feather and as stiff as a board, the Orbea Alma M50 also manages to remain comfortable for long and treacherous rides due mainly to their 4x4 Technology. Leave your contact information to know more about this bike.

Check Price

We earn a commission if you click this link and make a purchase at no additional cost to you.

BEIOU Carbon Fiber 650B Mountain Bike – the carbon fiber frame is lightweight but incredibly tough, so it can withstand a lot. You can find out more about it in our Best Mountain Trail Bike Review.  
What Else Do I Need to Think About When I Buy a New MTB?
There are other things you need to take into consideration when you're buying a bike to ride on tough trails. Here are a few things you'll need to budget for:
Helmets – Helmets are incredibly important, and you need to make sure you've got a decent one that will withstand a lot of damage if you're riding fast downhill. It's worth splashing out on a good helmet, as it can make a huge difference when it comes to safety.
Shoes – you need the right pair of shoes to enjoy your MTB experience. You can choose between flatbed shoes (designed to work with flatbed pedals) or clipless shoes.
Shorts – it doesn't sound that important, but a good pair of shorts can save you a lot of discomfort on long rides. Look for padding and seam placement to save chafing.
Conclusion – Would You Recommend Evil the Wreckoning?
In a word – yes.
Although the Wreckoning is a bit slow when it comes to ascents, the descents will be worth the effort. It's a bike with a great personality, and it's really well suited for tough conditions. If there are some harsh trails near you that you've been desperate to try, it could be just the bike for you.
Price-wise, it's not bad, given the quality of materials used. The three-year warranty is great, too.
Overall, if you want a tough bike that feels great to ride – the Wreckoning could be the one.
Evil Wreckoning GX Complete Mountain Bike 2021 | Evo
A pedalable version of a dream DH bike, this bike is hard to classify and impossible to outgun. With its short rear end it's a manual machine, but its long front end gives it a super stable high speed straightline platform.
Check Price
We earn a commission if you click this link and make a purchase at no additional cost to you.