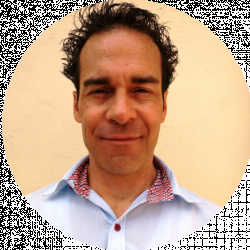 Latest posts by Douglas Bloom
(see all)
Giant Talon and Specialized Rockhopper are all great mountain bikes. To see what sets them apart, I rode two of these on the same trail to come up with their main differences. At the same time, I checked out their components. Read on to get detailed information on Giant talon vs Specialized Rockhopper.
Bottom Line Up Front
The Giant Talon runs on 27.5-inch wheels while the Specialized Rockhopper runs on 29-inch wheels. Both have aluminum frames, but the Talon has a 2 x 8 or more drivetrain while the Rockhopper uses a 1 x 10 or more. Read on to get more details.
Rockhopper | Specialized
Better performance. Better value. Better Rockhopper. By tapping the fit and handling advantages of pairing each rider with their ideal wheel size.
Check Prices
We earn a commission if you click this link and make a purchase at no additional cost to you.
Giant Talon
This company has been producing quality MTBs for decades. It's the reason why I wanted to pit the talon against the Rockhopper. The Talon is high quality and affordable MTB for cross-country mountain bike. Check out the specifications of their mountain bike below. 
Frame
The Giant Talon frame is made of ALUXX aluminum. It is very lightweight yet extremely sturdy. It's also modern and very flickable meaning you can take it anywhere. You don't have to worry about scratches or damage to your frame when riding on steep inclines.
I also noted the frame also comes paired with an adjuster, a lockout element, and an SR Suntour XCT30 HLO fork. It means you can adjust to your style on the fly. Lastly, the fork has 100 MM of travel, which is the current standard.
Brakes
The Giant Talon comes with Tekro HDC M275 hydraulic disk brakes. These are reliable to stop the bike on any terrain you may encounter. It takes a few seconds for these brakes to change your velocity and positioning to tackle unexpected challenges. 
Additionally, its 30.9 MM Giant Connect Trail handlebar also increases control to improve handling. It means you'll never worry about losing control of your bike in rough terrain.
Wheels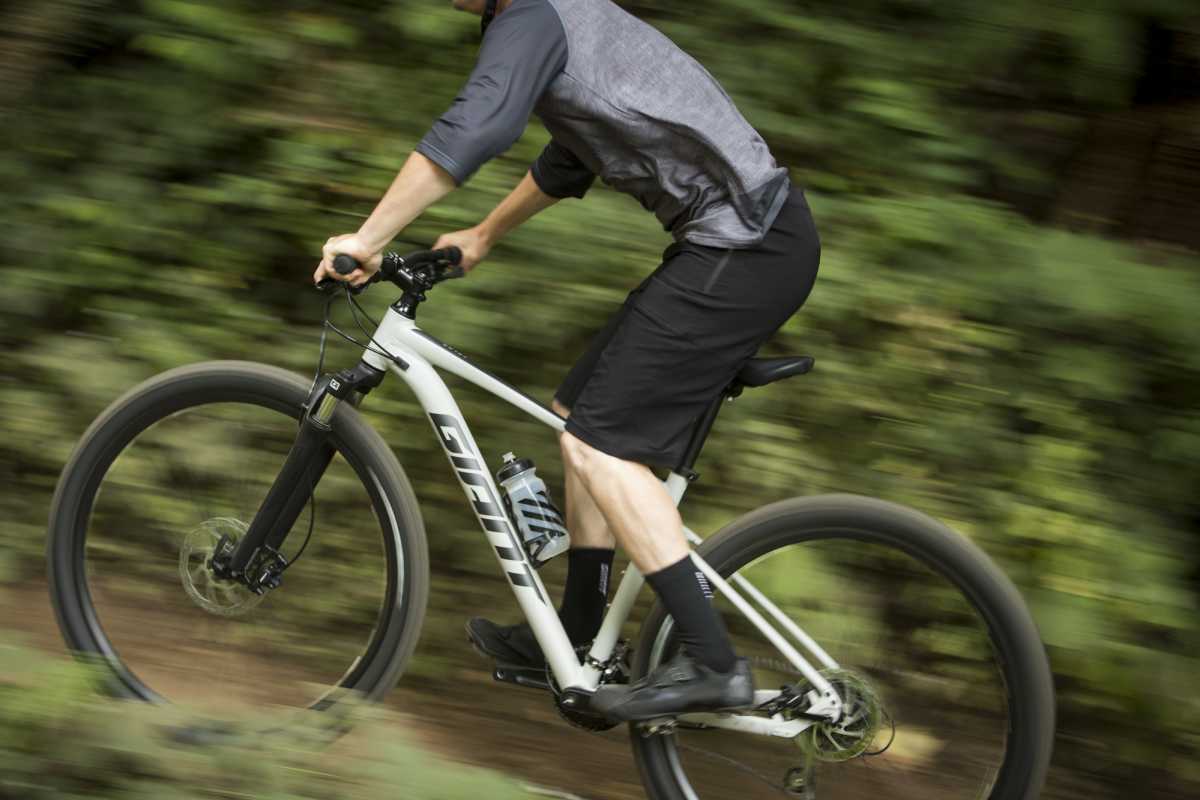 The Giant Talon comes fitted with Maxxis Ikon 27.5 x 2.2 inches wire bead tires and a double-wall wheelset. These are great, but if need be, you can upgrade them to 29 inches. 
I suggest going tubeless for increased reliability, and to save you from punctures now and then. With such a powerful tire combination and wheelset, you can expect excellent handling. This is combined with maximum traction on different surfaces.
Drivetrain
Compared with Talon 1 and Talon 2, the Giant Talon 3 uses a much heavier yet functional drivetrain. Prowheel 22/36 crankset comes with a 2 x 8 speed Shimano drivetrain that provides efficient power distribution. You also get dependable shifting and accurate handling throughout your ride. 
As for the derailleurs, this MTB has a Shimano Acera rear derailleur and a Microshift FD-M282. The Talon 3 uses alloy disc 32H hubs and 14g stainless steel spokes to finish off a clean look.
Suspension
The Giant talon uses an XC control suspension fork offering between 80 MM and 100 MM. I noticed this gave me added XC control. Keep in mind this is not for all models.
At the store where I rented the talon 3, I noticed other Talon bikes had Giant SXC32-2 or Rockshox forks. Please check with your retailer before making a decision. 
Giant Talon Conclusion
I can say Giant Talon is a good choice for a hardtail mountain bike. It has great features, but I didn't like the 2 x 8 cassette. On the other hand, the 27.5 wheels combined with the light frame and drivetrain made me enjoy my ride. You can check out Giant Talon options here.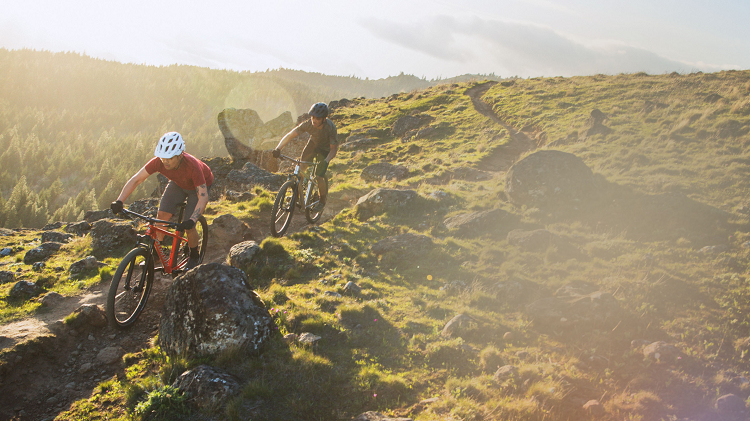 In my opinion, a Specialized Rockhopper is one of the more affordable classic hardtail MTBs you can get. I tried it on a small trail I normally use to test bikes that I have been allowed to try. It may not be the best trail, but hey, it does the job. 
The first thing I noticed when riding this hardtail is it has an efficient climbing ability. Combined with a snappy, confident ride and stable handling, I found it to be a great bike for rapid cross-country adventures.
I also believe people who are interested in trail center loops will find this a good choice. Let me break down the main components to give you a better understanding of the Rockhopper. 
Rockhopper | Specialized
Better performance. Better value. Better Rockhopper. By tapping the fit and handling advantages of pairing each rider with their ideal wheel size.
Check Prices
We earn a commission if you click this link and make a purchase at no additional cost to you.
Frame
According to Specialized Rockhopper, their frame is capable, durable, and lightweight. Everyone says their frame is the best and has great features. This meant I had to try it out to confirm. Take note the frame is great considering the overall price of this bike. 
The first thing I noticed is the frame is aluminum. Naturally, it's durable and light and won't let you down on the trail. Weight is kept down thanks to butted tubes. If you didn't know, butted tubes mean the frame's extra metal has been removed hence the reduced weight. 
The silhouette is clean and nice and I am guessing it's due to internal cable tubing. On the trail, I got the feeling of a frame that was designed for various riders. I recommend it for the occasional commute, cross country riding, and towpaths. If you are the "adventurous" type, you can use it on challenging trails. 
Suspension
Ohhh I adore SR Suntour forks! I usually experience a "pogo effect" when riding on forks that are at this price point or lower. With the SR Suntour, the "pogo effect" is removed and you get a premium ride feel. At least that's what I got. 
If you didn't know, coil spring forks are heavier than air spring forks. Maybe that's why the Rockhopper uses the latter. One of the things I loved about the suspension is you can customize it. 
The option of tuning the spring rate to match your weight better blew my mind considering bumps felt smoother. There is also a remote switch to stiffen the front end for climbing without taking your hands off the bars.
Groupset
At the shop where I rented the Rockhopper, I noticed all models have hydraulic disc brakes. I went for the Expert and noticed the 2020 model uses the 1×10 Shimano Deore drivetrain.
In my experience, it's easier to maintain compared to a double or a triple. It means focusing less on the complexity of the gears and more on enjoying the ride, which I did. 
Using the single front derailleur helps keep the chain in place when I did rough descents and made gear shifting more intuitive. The wider range cassette ensured I get all the gears I needed for taking on off-road descents and climbs. 
Wheels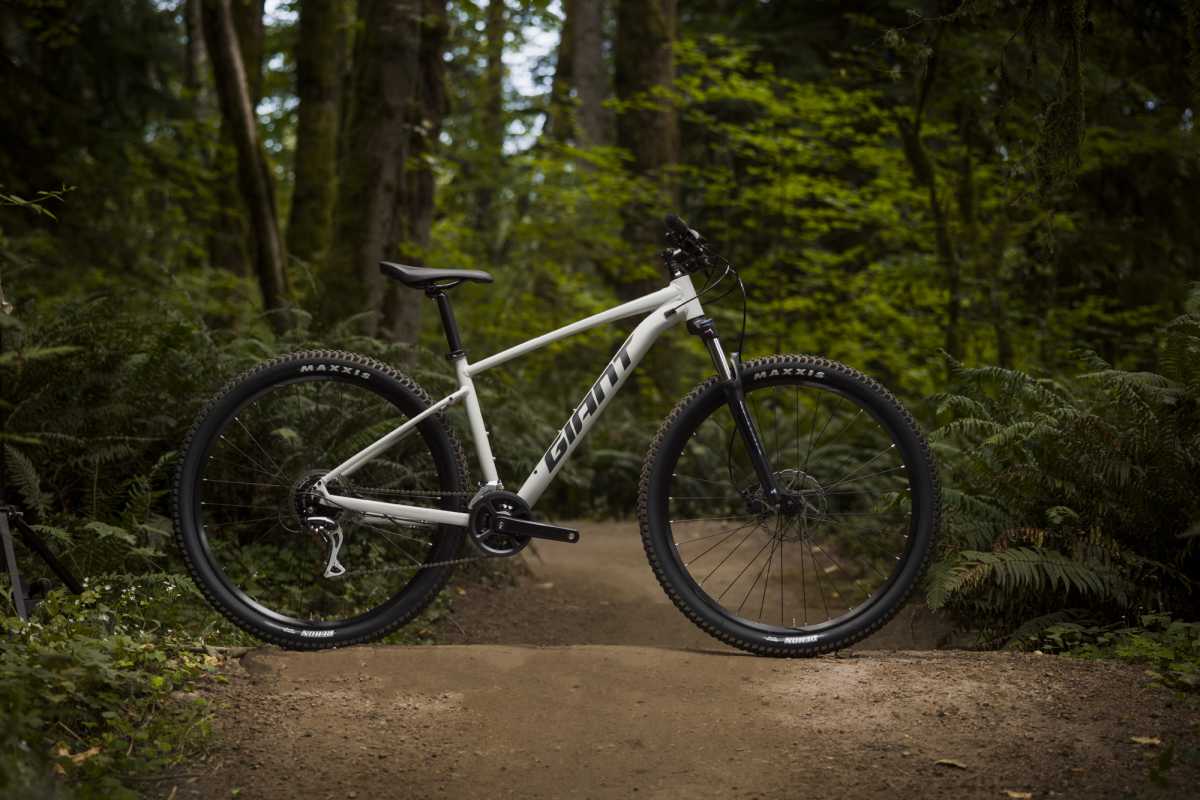 Rockhopper rolls on 29ers as standard on all models. These wheels roll faster over bumps and lumps while offering more comfortable rides than 27.5ers.
Although you sacrifice some acceleration with 29ers, you get better handling if you are a do-it-all off-roader. Also, bigger wheels offer a larger contact patch on the ground meaning you are more confident when braking or handling corners. 
Rockhopper Conclusion
From my test ride, albeit small, I was able to determine this MTB is great for cross-country trail adventures. It offers a great balance between lightweight efficiency and rugged capability. You also get it at an affordable price point. You can check out the options available for the Rockhopper here. 
Giant Talon vs Specialized Rockhopper Tabled Comparison
| | | |
| --- | --- | --- |
| Wheel Size | 27.5″ / 29″ | 29″ |
| Groupset | microSHIFT, microSHIFT Mezzo | Tourney, Altus |
| Fork | SunTour | SunTour |
| Frame | Aluminium | Aluminium |
| Suspension | Hardtail | Hardtail |
| Front Travel | 80 – 100 MM | 90 – 100 MM |
| Brake Type | Mechanical / Hydraulic Disc Bakes | Hydraulic Disc Brakes |
Hardtail MTB Buying Guide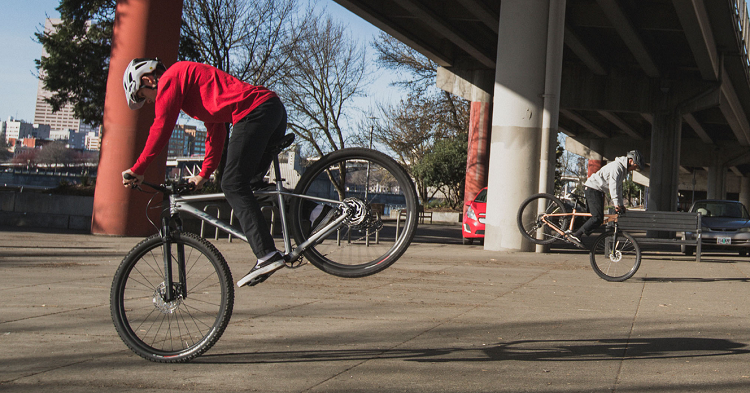 With so many choices in the market, I understand how difficult it can be to choose a bike nowadays. This guide focuses on one of the most popular types of MTB (the hardtail mountain bike).
This is a popular choice for experienced riders and beginners as well. My guide will help you pick the perfect mountain bike for your riding needs.
Giant Talon vs Specialized Rockhopper FAQs
Question: Is the Giant Talon Tubeless?
Answer: No. They are tubeless-ready, which means you can replace them easily with tubeless ones.
Question: What is the Difference between Giant Talon 2 and Giant Talon 3?
Answer: With several differences between the two, the primary difference is the fact that both use a different drivetrain. Giant Talon 2 has a 2 x 9 drivetrain while Talon 3 uses a 2 x 8 drivetrain. 
Question: Is the Giant Talon a Good Beginner Bike?
Answer: Yes, it is. It boasts some amazing modern features and it is affordable. If you want to get into mountain biking and have minimal experience, then the Giant Talon is an excellent choice.
Question: Can I get the Serial Number for my Specialized Rockhopper?
Answer: check the serial number on a sticker either on the toptube or downtube underside. If it's not there, check the underside of the hardtail under the bottom bracket. 
Question: How do I Tell My Rockhopper's Year of Manufacture?
Answer: Go to the online archive here. Go to the geometry tab under your bike's photograph. You get a chart for your specific model and the year it was made matched with their respective sizes. That's it.
Question: Is it Important to Register My Specialized Rockhopper?
Answer: Yes, it is. Registration helps the company provide you with better service. You also get updates regarding pertinent information applying to your riding style and bike. Registration makes warranty inquiries a breeze and helps locate your bike easier if it gets stolen.
Bottom Line
Both of these are great hardtail bikes. If you want a 27.5ers on your bike, I would suggest you go for the Giant Talon. On the other hand, go for the specialized if you prefer the slightly larger 29ers. Additionally, the groupset determines which of these bikes will work best for you. 
I would recommend you check out my hardtail buying guide above as it has everything you may need to get a great hardtail. You may even be surprised that you chose one that is neither of the two. 
I prefer the Specialized Rockhopper. For starters, it has 29-inch wheels which I'm a sucker for. Secondly, I prefer a single front derailleur compared to a double one. All in all, you should have everything you have to choose between the two from the above information. 
Rockhopper | Specialized
Better performance. Better value. Better Rockhopper. By tapping the fit and handling advantages of pairing each rider with their ideal wheel size.
Check Prices
We earn a commission if you click this link and make a purchase at no additional cost to you.