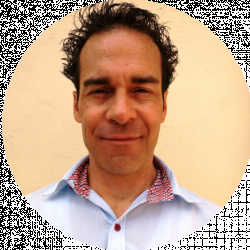 Latest posts by Douglas Bloom
(see all)
Most mountain bikers have specific demands when it comes to choosing their bikes. Mongoose is one of the popular high-quality bike brands capable of satisfying most mountain bikers' needs.
The bike manufacturing company was founded in 1974. Some of the areas the company has specialized in are the production of BMX, mountain, hybrid, road, and comfort bikes.
I can confidently say that Mongoose products are designed for both women and men of all ages. This is why I came up with a guide to help you get the right Mongoose mountain bike for your needs.
Bottom Line Up Front
If you want a Mongoose racing bike then choose Title Elite BMX 24". It has great stopping power. Alternatively, buy Ledge 2.1 24" if you are a female rider looking for the best mountain bike riding experience. When getting bikes for kids, consider the Switch BMX. It has a lower stem for easy access and control for kids.
In case you find there isn't a Mongoose bike that meets your needs, then get the Yeti SB115. It's a great option for an XC racing mountain bike. Alternatively, choose Ibis Ripmo V2 SLX if you are looking for an Enduro mountain bike that can handle big hits.
Mongoose Mountain Bike Brand Guide
The best thing about this brand is that you can join activities like racing or leisure riding. The model is popular for its maneuverability, traction, and durability. This makes it one of the best brands for both recreational and professional riders.
Mongoose bikes are described as bikes that favor pleasure over performance. Most of them come with large wheels together with light and narrow. They also feature shoulder suspensions which help absorb bumps when riding.
I talked with the design team, researched bike fan pages, and looked at users' reviews. From the information I got, I was able to get a list of the best 10 Mongoose MTBs.
Best 10 Mongoose Mountain Bikes
It's not easy to choose from the plethora of Mongoose bike options available in the market. I did some extensive research and interviews with mountain biking enthusiasts.
I was able to come up with the following list of the best Mongoose Mountain Bikes. Read on to know more.
Dolomite 26": Best Men's Fat Tire Bike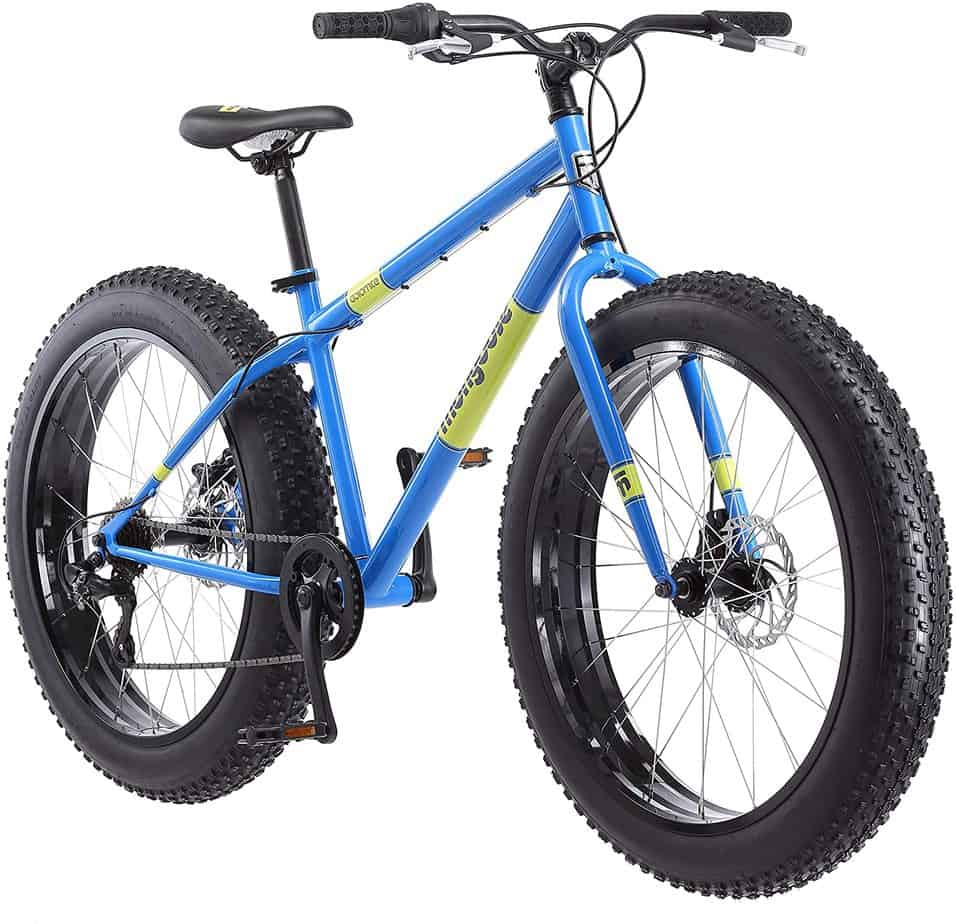 If you are looking for a Mongoose men's bike with fat tires, then choose the Dolomite 26". It comes with 26 inches by 4 inches knobby tires which are referred to as fat tires. The MTB also has a dual braking mechanism. It's to provide you with efficient and effective braking in any weather condition.
The 4-inch wide wheelset houses the disk brakes. You also get to experience an easy 7-speed gear shift system thanks to the Shimano rear derailleur. The twist shifters and the 3-piece crank are very instrumental for the rapid changing of gears.
The bike is capable of gliding over snow, dirt, and sand. With a Dolomite, you can bounce over embankments or rocks on a trail. Due to its large ground clearance, you can ride on any kind of terrain.
Mongoose has a website where you can register your bike and track it in case it gets stolen. The bike has a lifetime limited warranty on the steel frames while the aluminum frames feature a 5-year warranty. However, all the other parts, apart from the normal wear parts, feature a 1-year limited warranty.
Pros
7-speed gear system
Threadless headset
59 lbs.
4-inch tires
The aluminum frame features a 5-year warranty
Cons
It may take longer to assemble the front tire
Malus 26": Best All-round Fat Tire Bike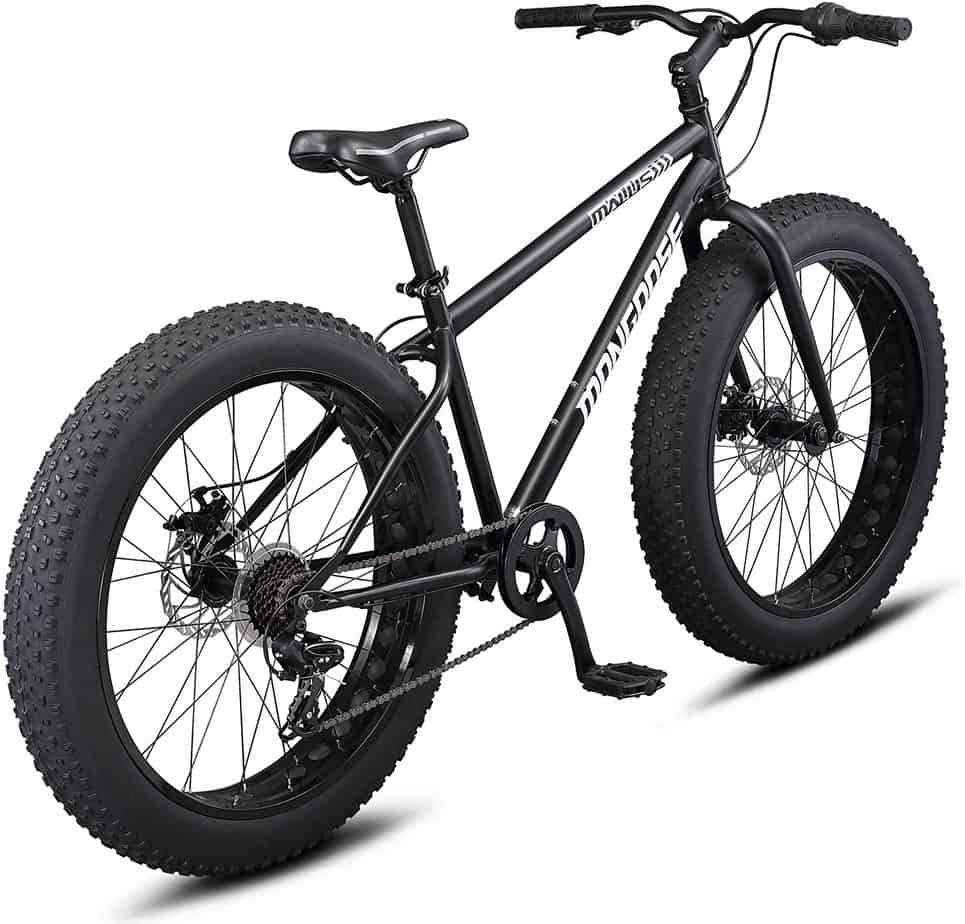 If you are looking for a superbike that can also serve as a beach cruiser then Mongoose Malus is your best option. It comes with 26 inches x 4 inches knobby tires. The frame has plenty of clearance ensuring the bike can ride smoothly.
The 4-inch alloy wheels house the disc braking system and ensure the bike can brake effectively in any weather condition or type of terrain. The Shimano rear derailleur makes the 7-speed gear shift system easy to use.
For an easy-riding experience, the MTB has 3-piece cranks and beach cruiser pedals. For adjustability, it features a threadless headset.
When it comes to riding over bumpy terrains, fat tires are the best. With this model, you can tackle any kind of terrain fearlessly. The good thing with Malus is that the frame comes with a lifetime warranty. It's also great for both men and women.
Pros
It features 26-inch x 4-inch knobby tires
Shimano rear derailleur
Threadless headset
7-speed gear shift system
It comes with 3-piece cranks
Cons
There are cases of missing parts
R2780 Impasse 29": Best Dual Suspension Bike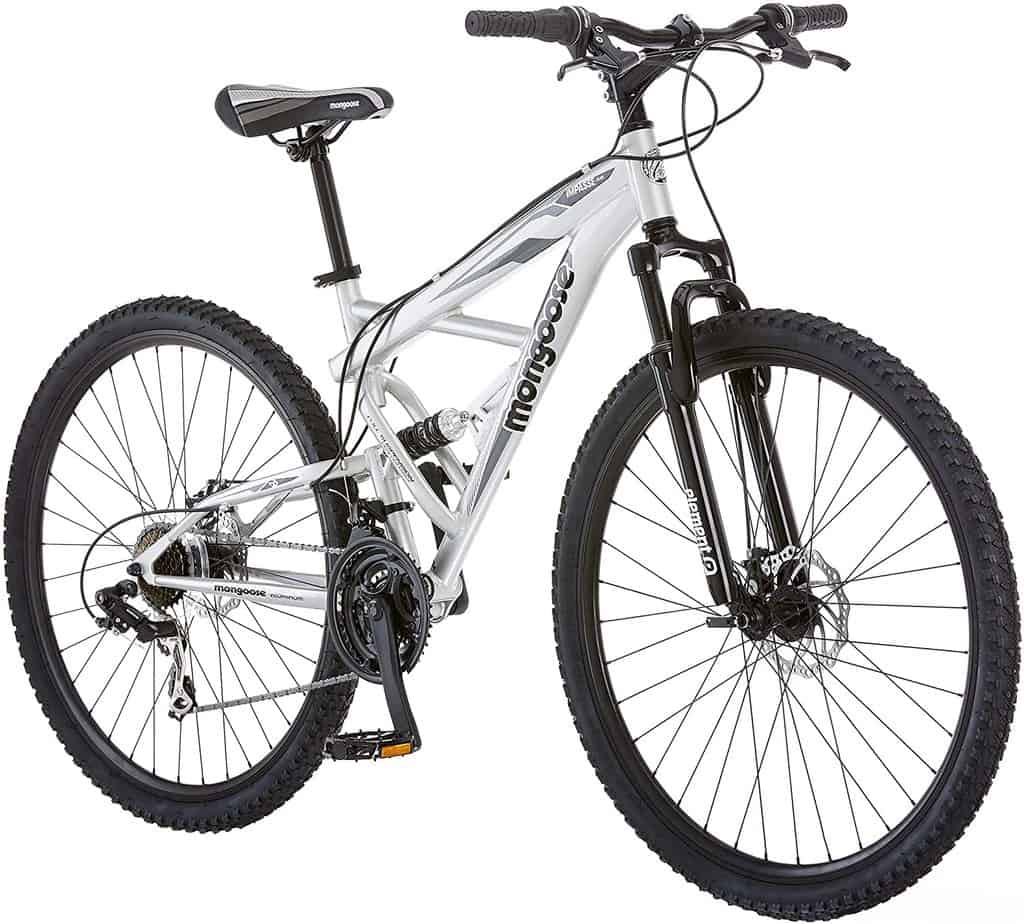 Mongoose R2780 comes with an aluminum suspension frame which is durable and lightweight. The Element suspension fork is designed to absorb shocks from bumpy terrains. Additionally, it provides you with better control when riding on such terrains.
R2780 has a 21-speed gear shift system thanks to the Shimano rear derailleur. Also, the SRAM twist shifters make changing gears easy. Note that the front 29-inch wheels have a quick release.
The bike has a disc braking system made from an alloy with a shipping weight of 47.7 lbs. and dimensions of 57 x 9 x 31 inches. If you want a Mongoose mountain bike that will give you a memorable downhill riding experience, opt for the R2780.
The aluminum frame features a 5-year limited warranty that covers both defects to materials and workmanship. The parts that don't wear easily have a limited warranty of 1 year. One of the good things about the bike is that there is no registration for a warranty.
Pros
It features an aluminum suspension frame
29-inch wheels with front quick release
21-speed gear shift system
5-year limited warranty on the aluminum frame
SRAM twist shifters for easy changing of gears
Cons
R3577 Maxim 24": Best Girls' Full Suspension Bike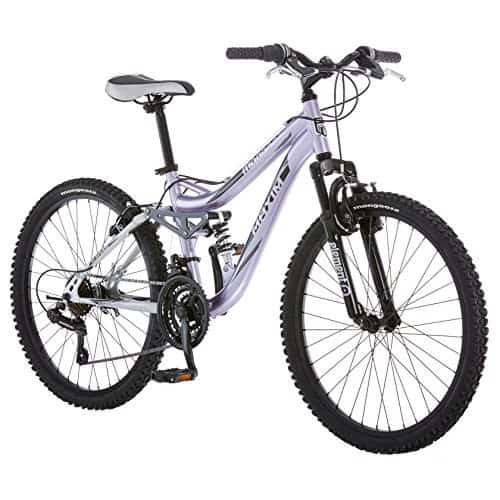 Mongoose R3577 has an aluminum suspension frame. This allows for superior performance while offering maximum comfort to the biker. Irrespective of the terrain, a rider can exercise maximum control of the bike thanks to the suspension fork.
The bike comes with a 21-speed gear shift system thanks to the Shimano derailleur. For easy and smooth gear shifting it features SRAM twist shifters. Since this model has 3-piece mountain bike cranks you get to experience wide gear changes. You also get alloy linear-pull brakes and the seat height (24 inches) is adjustable.
R3577 weighs 37.4 lbs. with dimensions of 50 x 25 x 7.3 inches. This 24" Maxim bike is ideal for girls who want to own a reliable and strong mountain bike. It offers them the agility and performance to have an enjoyable riding experience.
Pros
Durable aluminum suspension frame
21-speed gear shift system
SRAM twist shifters
3-piece mountain bike cranks
It features linear-pull brakes
Cons
The seat is not easy to adjust
Juneau 26": Best Rigid Suspension Bike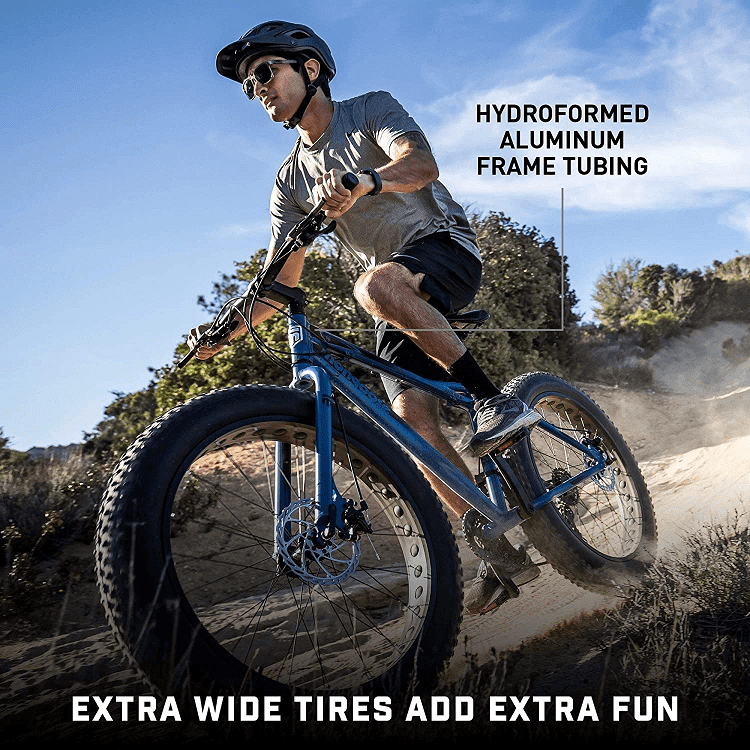 If you are looking for a 26" wheel-sized bike then consider the Mongoose Juneau. The combination of the 26" x 4" fat all-terrain tires with 3" wide drilled alloy rims is great.
They provide the ability to overcome demanding conditions such as sand and snow. Additionally, the knobby tire surfaces ensure that the bike is stable and doesn't slip.
Juneau features front and rear disc brakes. It also comes with 16-speed Shimano trigger shifters with a Shimano drivetrain. The 6061 aluminum frame with hydroformed tubing makes the bike durable even in inclement weather.
The good thing about the model is that it's easy to assemble. The only thing you need to do is to follow the assembling manual keenly. If your height ranges from 5'4" to 6'2" Juneau is a great choice.
Pros
Easy to assemble
16-speed shift gear system
Best for challenging terrains
It comes with a 6061 aluminum frame
Light
Cons
Handlebars are a bit narrow
Title Elite BMX 24": Best Race Bike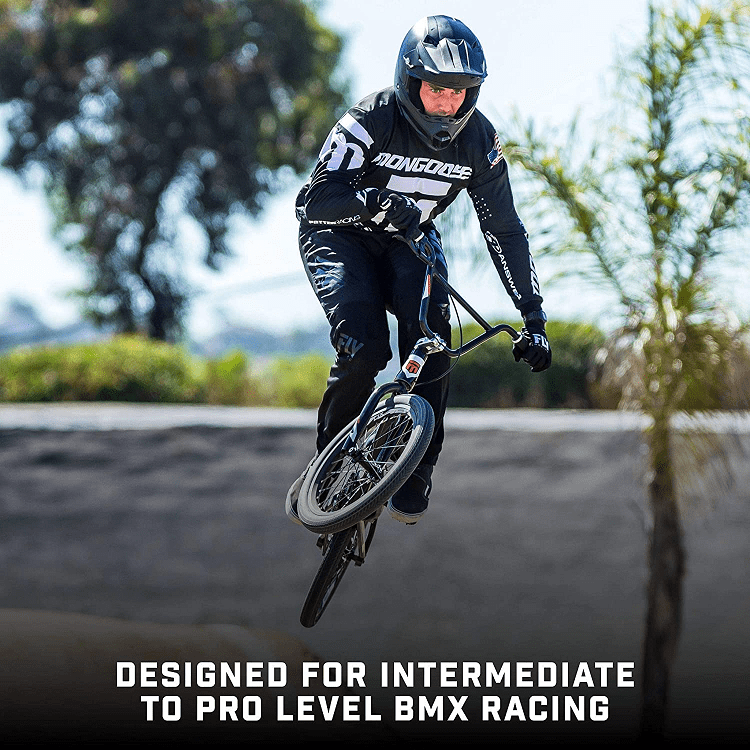 BMX is one of the best Mongoose bikes considering its unique features. It features Arisun XLR8 20" tires and Xposure aluminum double-wall rims. These come with an 18T cog sealed bearing rear cassette hub and 10mm hollow axle sealed front hub for smooth and reliable riding.
The bike has precise speed control when riding on the ramps or down the trails. This is thanks to the bike's aluminum linear-pull brakes and radius aluminum brake levers.
It also has a sealed bearing headset, 4130 Chromoly handlebars, and a fork with a 50mm stem. The combination of these features offers excellent performance for comfortable riding.
For starters, the frame is aluminum and is also 6061 Tectonic T1 biaxial hydroformed. The bike has internal cable routing, 3D forged 10mm dropouts and an 86mm BB shell. In addition, there is also a 2-piece 24mm hollow spindle that has a BB86 press-fit sealed bottom bracket.
That said, the chainring and drivetrain also contribute to the smooth operation of the bike. Elite BMX is suitable for intermediate to expert riders with a height of 5'7" and above. Lastly, it has a 1-year limited warranty on parts and a 5-year limited warranty on the frame
Pros
Excellent performance
Easy to assemble
It features Arisun XLR8 20" tires
18T cog sealed bearing
Aluminum linear-pull brakes
Cons
The seat is not easily adjustable
Elroy 29": Best Men's Adventure Bike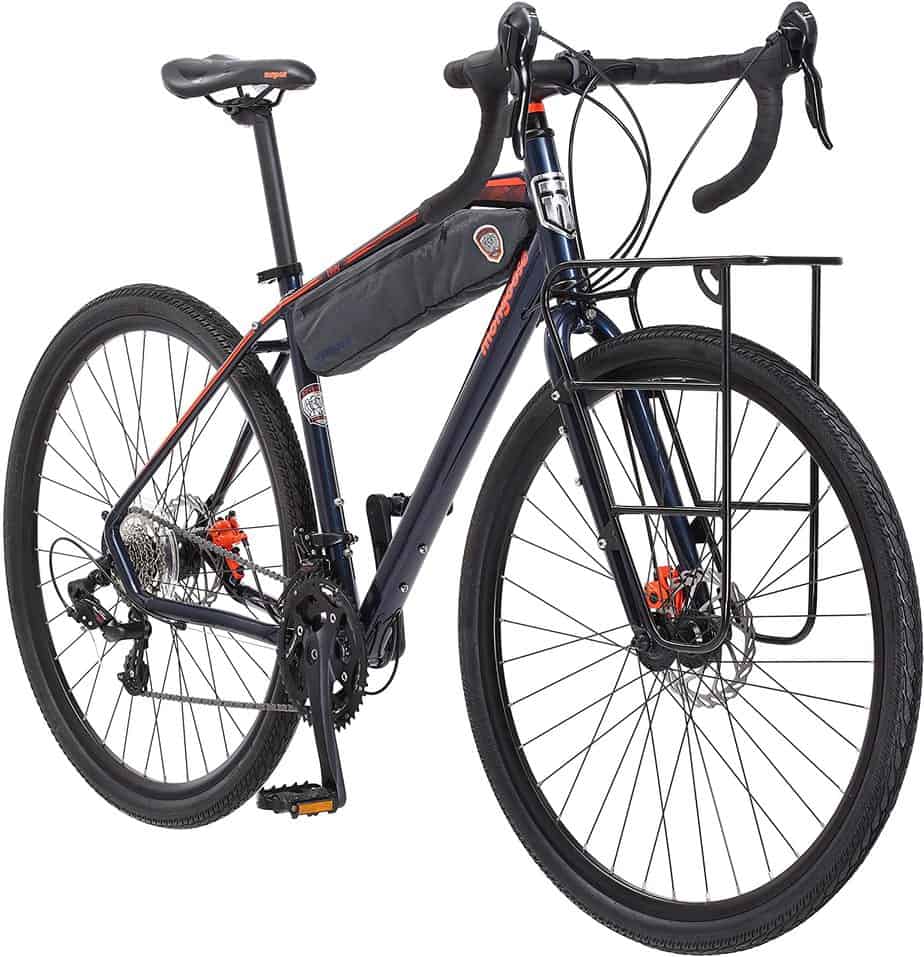 Are you looking for a Mongoose bike designed for bike packing, camping, or touring? Check out Elroy as it's designed for such needs. You can navigate challenging terrains easily thanks to the aluminum frame and robust steel fork.
It comes with 5 mounts for carrying water bottles and a frame bag for storing other items. They are located in accessible positions. In case you want to carry more things, the bike has strong cargo racks in the front and fender mounts in the rear.
For smooth and comfortable rides on rough terrains, Elroy has large 40c tires. The ride is made smoother thanks to the combination of crisp mechanical disc brakes and 700c wide alloy rims.
The 14-speed shifters/brake lever combo makes the ride enjoyable. The addition of 2×7 drivetrain Shimano Tourney derailleurs makes it better. Get help from a local bike dealer or technician in case of any challenges when assembling it.
Pros
Comfortable seat for long rides
Sturdy cargo racks
Crisp mechanical disk brakes
40c tires and 700c wide alloy rims
14-speed shifters/brake lever combo
Cons
Ledge 2.1 24": Best Women Bike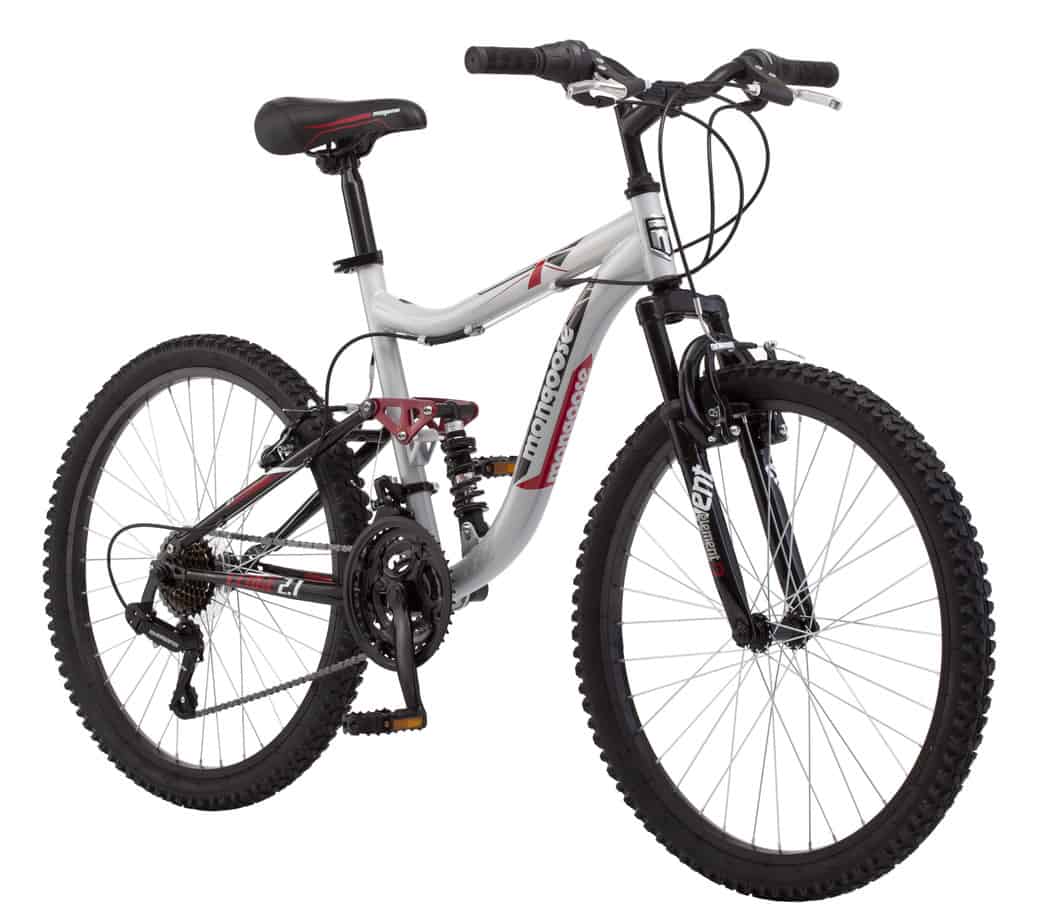 If you are a female rider looking for a bike with a beautiful appearance, then take a look at Ledge 2.1. You get a comfortable ride with precision control due to the frame with a 4-bar linkage and full suspension.
You need stability and responsiveness when you encounter unexpected turns and bumps. For this, the bike features 24" wheels with light-alloy rims and a 3-piece crank. Since the seat is padded it means that you can go for long comfortable rides. The gears are easy to change because of the 21-speed twist shifters and Shimano rear derailleur.
This is the best bike for you if you want to begin adventuring the trails on your own. It's recommended for riders above 12 years with a height ranging from 4'6" to 5'5".
Pros
Easy and precise shifting of gears
It features great stopping power
Padded seat
Beautiful appearance
4-bar linkage with a full suspension
Cons
Takes long to assemble brakes and adjust derailleurs properly
Legion L20: Best Freestyle Bike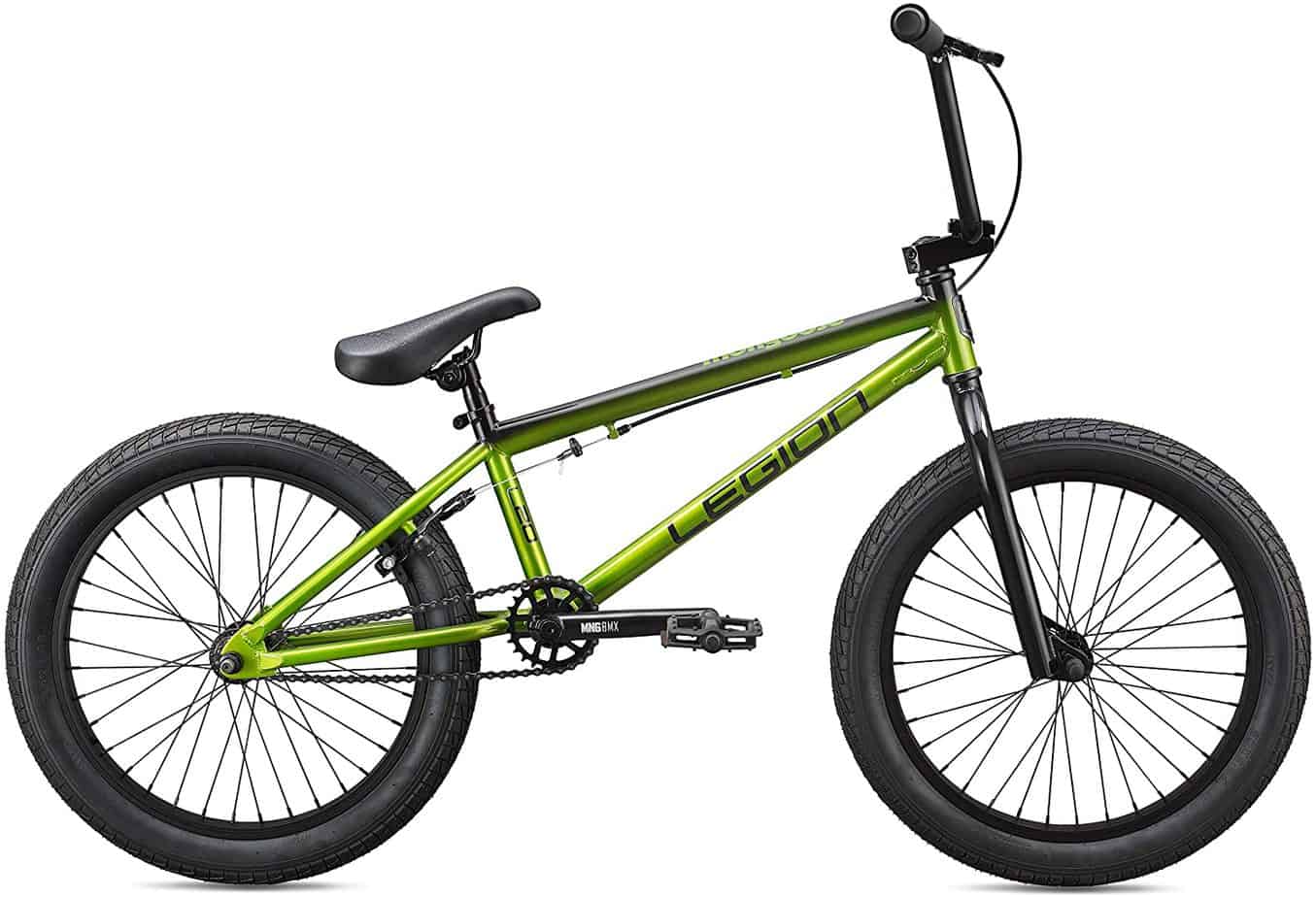 Do you want a bike that can perform exciting tricks or turns? If so, the Legion L20 is a great Mongoose option. It's ideal for all levels of riders whether beginners or experts. It's designed and built to ensure that you experience the best and smooth ride whether on ramps or down trails.
The frame is made of Hi-Ten steel with removable brake mounts and a tapered head tube. These enable the bike to handle bumps or jumps while making sure the brake cable is neat and safe. Legion provides you with precise speed control for safety.
For a smooth and reliable operation, the drivetrain features 170mm one-piece forged steel cranks. These are combined with an American loose ball bottom bracket. The setup is finished by a 25T alloy chainring.
Usually, people lift the front part of the bike if they are looking to perform a great stunt. The 8" steel rise handlebars come with a 50mm stem and a threadless sealed integrated headset. This is to ensure you can do tricks with minimal risk of failure.
L20 has a 1-year limited warranty on parts and a 5-year limited warranty on the frame. You should note that it can take some time to install the brakes correctly. If you meet any challenges, seek help from a professional.
Pros
Provides maximum steering performance
Best for beginners to advanced riders
It features an extended warranty
Hi-Ten steel frame
25T alloy chainring
Cons
Not easy to install the brakes
Switch BMX: Best Kid's Bike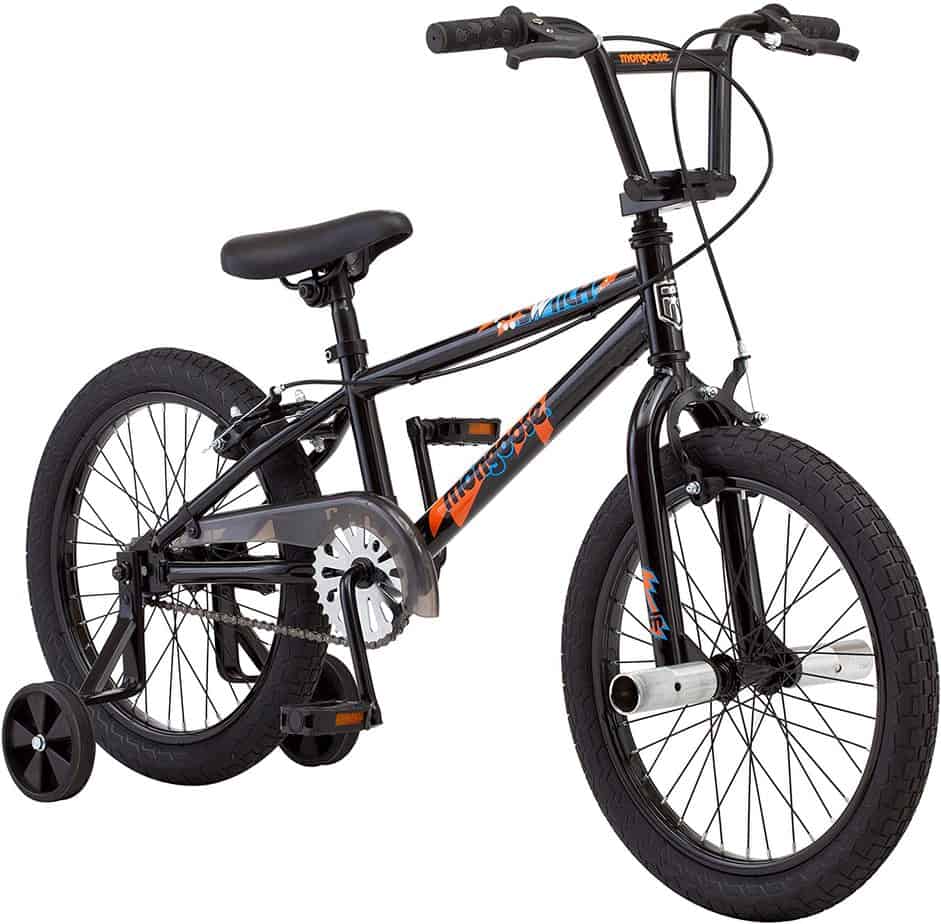 Getting a perfect bike for kids may be challenging. Try going for a Switch BMX since it has specialized features for kids. It's easy for kids to access and control the bike because the sturdy steel frame is relatively low.
Thanks to the training wheels installed in the rear, young kids can ride confidently without being scared of falling. For precise speed control, the bike features both coaster and hand brakes. These brakes are kid-friendly making them easy to use.
Small riders can avoid touching the chainring while pedaling due to the chain guard. The seat is not only padded with foam but it's also adjustable. This gives it the appropriate form with comfort. For the best safety practices, I recommend you ensure that your kid wears helmets, shin, elbow, or knee guards
Pros
The low frame enables easy access and control
Best for first-time small riders
It has training wheels
Chain guard protects the chainring
Easy to assemble in less than an hour
Cons
Mongoose Bike Alternatives
If you don't get a Mongoose that meets your preferences, feel free to check out the alternatives that I have highlighted below. They are categorized to make it easy for you to get one from a category that interests you.
YETI SB115: Best XC Racing Bike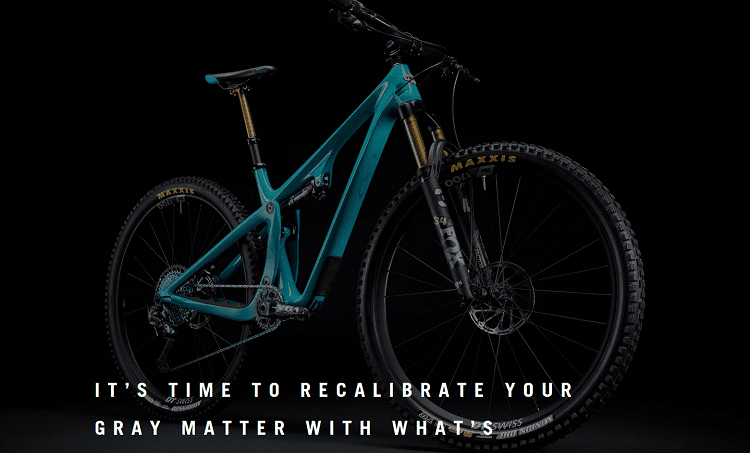 Do you want a mountain bike that will win the most challenging races out there? SB115 is one of the best Yeti bikes with key features offering efficient performance on climbs, flats, and descents. This full-suspension bike comes with a Switch Infinity suspension system.
Apart from that, it features a silky smooth 115mm rear travel which offers the best downhill experience. Note that there is a flat and high anti-squat curve in the front travel in case you want to put the hammer down. It also ensures that your pedal stroke is super-efficient.
SB115 comes with 148mm x 12mm (boost) rear wheels and 130mm front travel. The model is available in 3 different colors – anthracite, turquoise, or white. The head tube angle is 67.6 degrees while the seat tube angle is 74 degrees.
You can get frame sizes ranging from small, medium, to large. This is the most ideal bike for an XC rider who wants to get wild on the trail.
Pros
Available in 3 different colors
It comes with a Switch Infinity suspension system
115mm rear travel
148mm x 12mm rear wheels
Awesome performance both down/uphill
Cons
Only available in 4 sizes
Marin Nicasio Plus: Best Adventure Bike (On and Off-Road)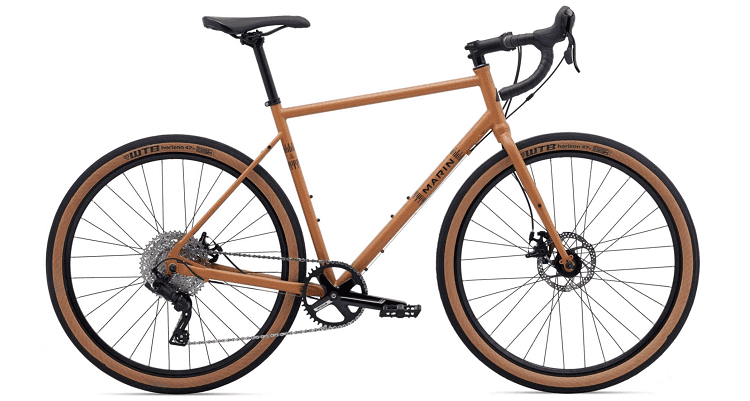 Whether on gravel, trail, or pavement, Marin Nicasio Plus is one bike that endures any type of terrain. The steel bike can survive anything you throw at it making it the best for challenging adventures.
It comes with a rack, mudguard mounts, and other gearings to make off-road biking easy. For both day and multi-day trips, it is a great option. For effective navigation, the seat is designed to provide you with an upright comfortable sitting position.
That said, Nicasio features 38mm tires that provide you with a cushioned feel as you ride. It also has a wide-range triple chainring setup (21speed gear shift system). This makes the bike glide smoothly uphill and downhill.
Pros
38mm tires
It comes with 21 gears
Rack and mudguard mounts
Comfortable seat
It's made of steel
Cons
The MicroSHIFT derailleur is a bit complicated to use
Ibis Ripmo V2 SLX: Best Enduro Bike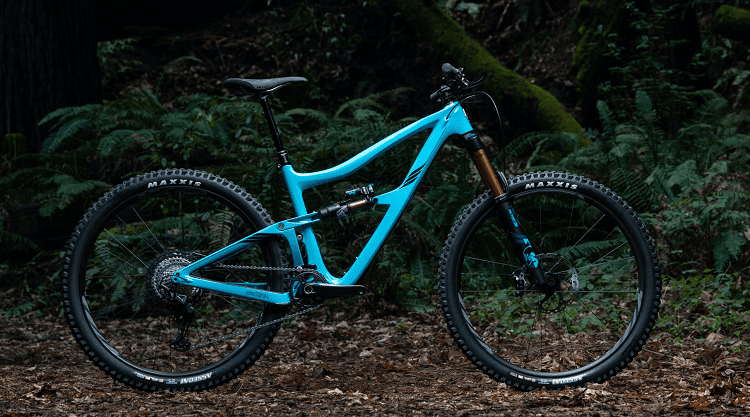 Would you like a cushier bike that can absorb big hits? If yes, consider the Ibis Ripmo V2 SLX mountain bike. It is highly ranked when it comes to Enduro bikes.
It comes with burly Maxxis Assegai tires with a slacker head tube angle. It also features an extra 14mm of travel at the front and 10mm at the front. The steep seat tube together with the DW-Link suspension makes this model exceed expectations.
The quality Shimano SLX and carbon frameset help minimize the weight of the bike. With such features, Ripmo will offer you a ride to always remember.
Pros
It has quality Shimano SLX
Carbon frameset
DW-Link suspension
29" wheels
It comes with a slacker head tube angle
Cons
Mountain Bike Buying Guide
Every mountain biker wishes to own an efficient and responsive bike. However, because of the numerous options in the market, it may be quite challenging to identify the best one to suit your needs. To make it easy, go through the following tips before making your purchase.
Which is the Ideal Bike for You?
Any bike is ideal for you provided it sorts out your needs. However, familiarize yourself first with the different types available. This ensures you are making an informed buying decision.
Types of Mountain Bikes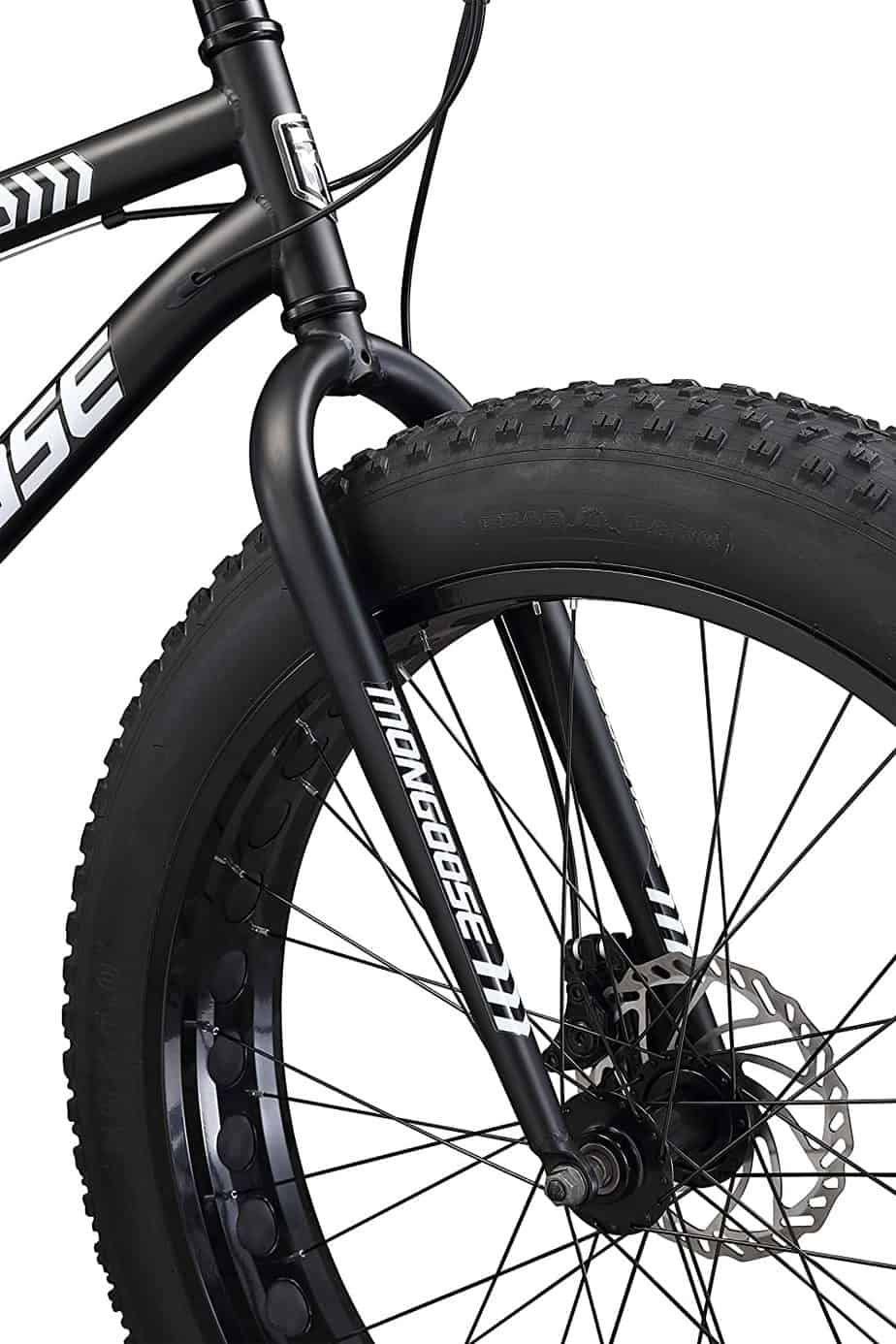 There are many types of mountain bikes. All of them are designed and built to perform a certain task. Check out the main MTB categories to help make the right purchase decision.
Cross-Country (XC) Bikes
These bikes are equipped with a locknut switch. It's designed to prevent suspension swapping. This is caused by the pedaling energy on smoother trails. They come with 29" wheels combined with lightly-treaded and fast-rolling tires for maximum speed.
An example of a very high-end XC bike is the Specialized S-Works Epic. For efficient and responsive handling, it uses a longer stem and narrow bars. Additionally, you get a steeper head angle that places you in an efficient pedaling position.
Trail Bikes
If you want a mountain that can be used in any type of terrain, then a trail bike is the ideal choice. This popular bike features relaxed angles that offer you greater confidence when riding downhill.
They come with shorter stems and wide handlebars for efficient speed control. Another thing to note is that the tires have more aggressive treads compared to the other MTB types. As a result, the bike offers you a great compromise between climbing ability and descending prowess.
Enduro Bike
These bikes have a racing format that has timed descents. Remember that you still have to pedal yourself around the track. They are ideal for steep and difficult trails.
Besides being full suspension bikes, Enduro bikes mostly use 170mm of travel at either end. They also have reinforced tires and tough wheels.
Downhill Bikes
Riding down steep technical trails fast is what downhill mountain bikes are designed to do. This is made possible by 200mm of travel at either end. For pure traction, they come with an optimized coil-sprung suspension. To put up with the huge forces facing the bike, the forks are braced and come with legs extending above the head tube.
Electric Bikes (e-MTBs)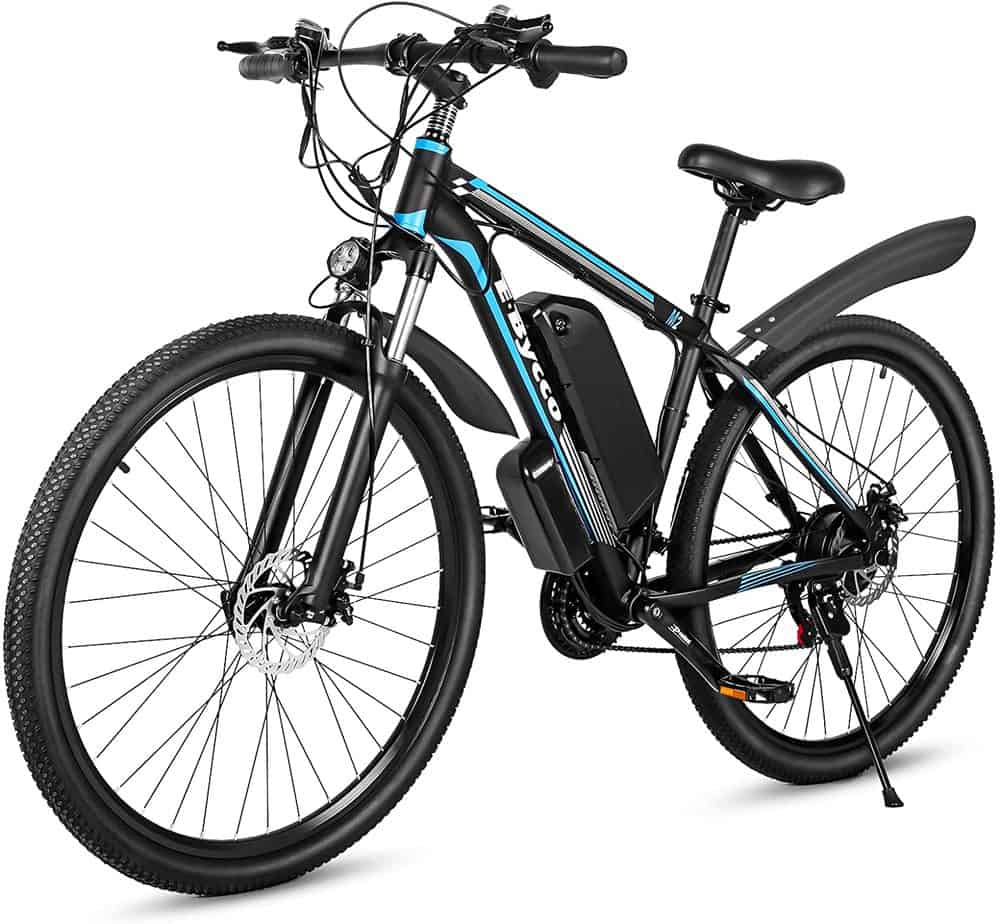 These bikes come with a battery and motor that offer a boost to your pedaling input. They have a control unit located at the handlebar that you can use to adjust the level of assistance you require. Even though it makes climbing up the steepest slopes easier, it's heavier compared to its non-motorized equivalents.
Mongoose Mountain Bike FAQs
Question: Is Mongoose a Good Quality Bike Brand?
Answer: Yes it is. Mongoose bikes are widely known for their high quality and exceptional performance.
Question: How do I Identify a Mongoose Bike?
Answer: Mongoose bikes have serial numbers stamped underneath the bottom bracket. You can use them to confirm the type of bike you are about to buy or you own.
Question: Are Mongoose Bikes Made in Asia?
Answer: Yes they are. However, they are primarily produced in China. In Asia, they are manufactured on an order basis.
Question: What's the Weight of a Mongoose Bike?
Answer: They usually weigh about 47 lbs. Considering the size of the bike it's not that heavy.
Bottom Line
Owning an efficient and high-performing mountain bike is a vital ace of the cycling world. It may be challenging to get the best option considering the plenty of options in the market. That's why I have provided a buyer's guide above to help you get the best mountain bike to suit your needs.
My top pick is Title Elite BMX 24" Mongoose mountain bike. The first reason I rate it highly is it features Arisun XLR8 20" tires. Secondly, it has aluminum linear-pull brakes with radius aluminum brake levers. These offer great stopping power when racing.
On the other hand, I recommend Ledge 2.1 24" for ladies who want to experience the best ride with a Mongoose bike. For kids, Switch BMX is the best option.
If you don't get a fitting Mongoose bike, then buy Yeti SB115. It's a perfect mountain bike for XC racing. Lastly, Ibis Ripmo V2 SLX is the best if you want an Enduro mountain bike.