You may be wondering the difference between Fox vs RockShox forks. The answer is not straight forward even for mountain bike enthusiasts.
The majority of mountain bikes sold today come equipped with one of the suspension shocks or forks from these two brands. Some riders are loyal to one brand due to their experience. Others have specific aesthetic, performance, or feel preferences. For picky riders, the fork brand is a major factor in their buying decision.
So how do you understand the difference between the two? To make things simple we have focused on the most common forks produced by Fox and RockShox. Let's start with a little history of each brand.
Main Differences Between Fox vs Rockshox Fork
The main differences between Fox vs Rockshox Fork are:
Fox offers forks that are a bit pricier, whereas RockShox forks are affordable.
Fox forks are a challenge to set up especially for newbies, whereas setting up RockShox are easy to do.
Fox forks have plenty of offset options, whereas RockShox has limited offset options.
Fox has one service interval annually or after 125 hours of riding, whereas RockShox needs lower leg service after 50 hours of riding
Fox History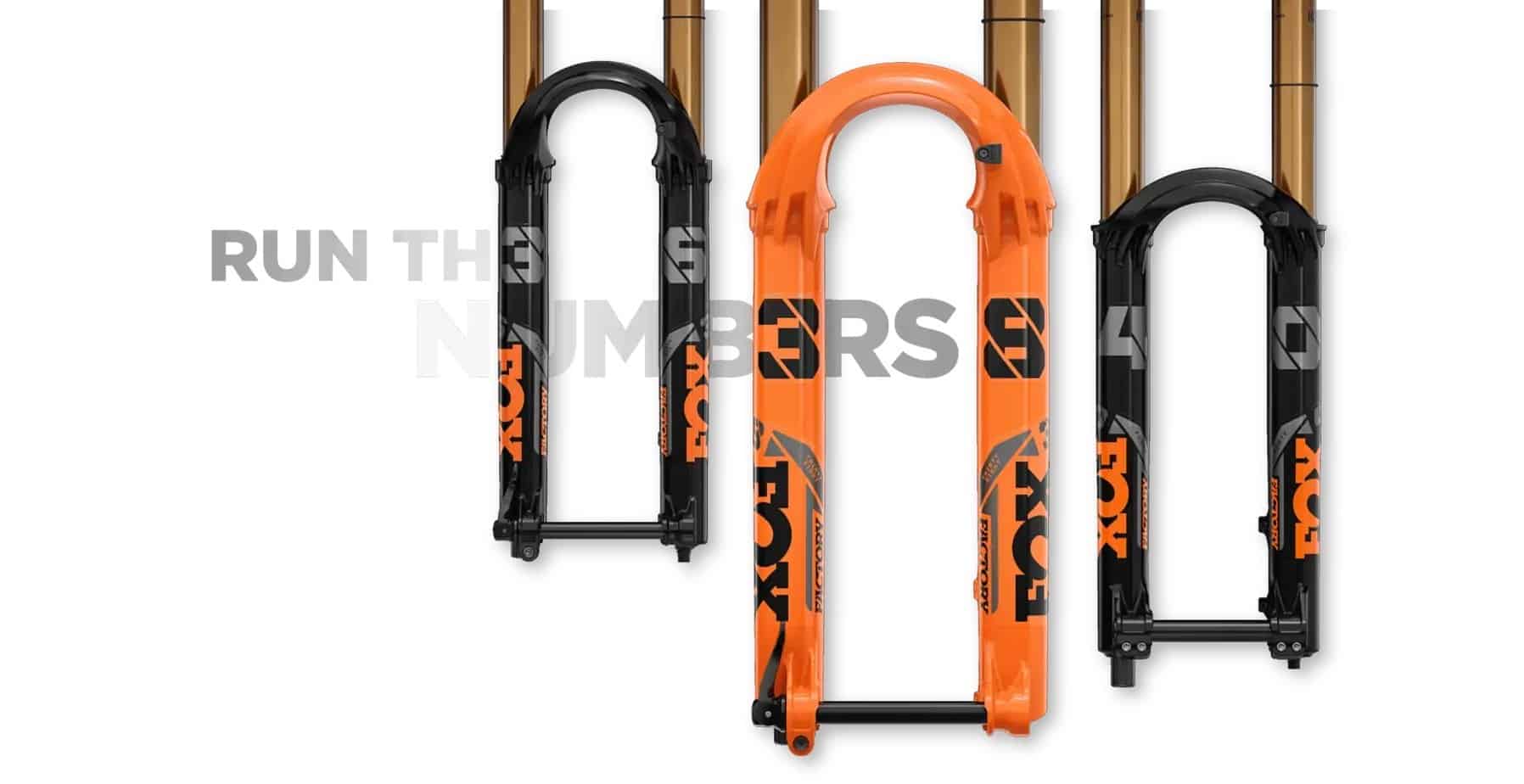 Fox was designed using knowledge from motocross suspension. In the 1970s, the motocross industry was being revolutionized by long-travel suspension. However, the technology for fully realizing its potential was still being developed.
Bob Fox, the company's founder, was at the time a mechanical engineer and an amateur motocross racer. He realized there was a golden opportunity to enter the market. He opened a small suspension component distributing business. This was where the current Fox components were born.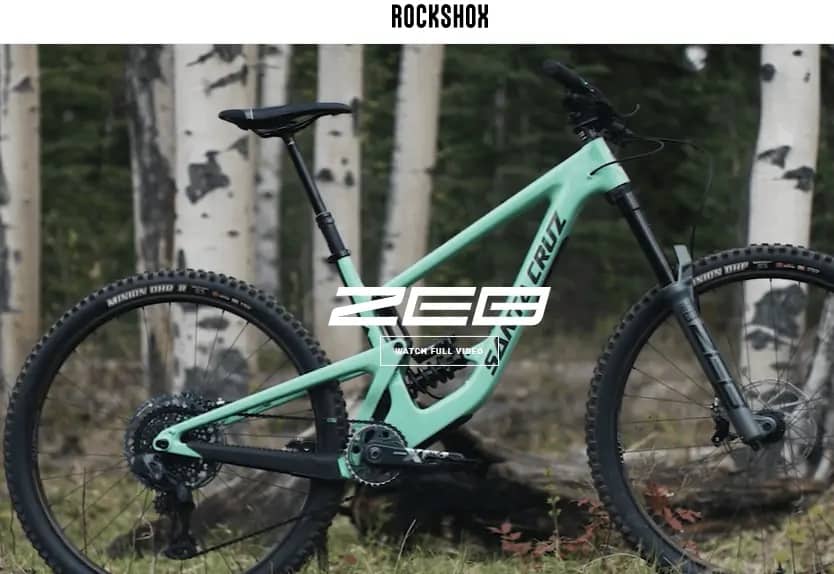 Paul Turner, the founder of RockShox, started as a teenage motorcycle racer in the 1970s. By the time he was 18, he had started a company selling aftermarket engine parts for motorcycles.
He quickly advanced as a factory mechanic for Honda as part of the professional motocross team. Turner was also a consultant for Honda R&D. This was where RockShox was born.
Fox vs RockShox Comparison
The majority of mountain bikes for sale come with a Fox or RockShox fork. All forks offer travel anywhere from 100 millimeters to 180 millimeters depending on the intended use of the fork. With this in mind, most forks are available in 29-inch and 27.5-inch wheel versions. Below is an explanation of the different features in detail.
Mountain Bike Fork Terminology
To better understand how to go about purchasing a fork, you need to understand fork terminology:
Damping
The name is used to describe the control of the movement of the fork. When force is applied to the fork, oil in the suspension is pushed through holes. The oil is pushed to ensure the up and down movement of the fork is controlled. This is damping.
Slider or Lower Legs
It is the name for a moving part of the fork. They are telescopic legs joined together with a stiff metal brace. The brace is used to ensure the legs do not move independently.
Upper Leg or Stanchions
Two stanchions or upper legs are fixed with the upper crown. The other end of the stanchions is inserted into the lower leg or slider.
Crown
It is a metal brace designed to hold two upper legs or stanchions together.
Travel
The distance the fork travels down when it has been fully compressed. Usually, it is measured in mm or inches of travel. For example 180mm of travel.
Fox Forks
The stanchion diameter is used to name the models of Fox forks. They are available in factory, performance elite, performance, and rhythm trims. FIT GRIP damper is used on performance and rhythm level forks. FIT GRIP2 or FIT4 dampers are used on factory or performance elite level forks.
It is the standard XC fork for Fox. To keep weight low, it uses 32mm stanchions. Travel is between 100 and 120mm.
This fork is lighter than the standard Fox 32. Fox 32 Step-Cast has a notable 'step' at the bottom and narrower lowers. The 'step' of the lowers reduces weight and material. Travel is about 100mm.
It is Fox's trail fork and is very popular in the trail forks market. Fox 34 uses 34mm stanchions and it splits the difference between Fox 36 and Fox 32 in terms of stiffness and weight. Travel is between 120 and 150mm.
The standard Fox 34 is heavier than the 34 Step-Cast. The name comes from the notable 'step' at the bottom of the lowers designed to reduce weight and material. Although comparable in weight to many XC forks, the 34 stanchions make it stiffer. Travel is between 100 to 120mm.
Fox's enduro fork is also known as the Fox 36. 36mm stanchions are used for greater stiffness. The gravity focused GRIP2 damper is available in the Factory and Performance Elite levels Fox 36.
Travel is between 140 and 180mm. In 2021, these became available with 150 – 160mm travel for both the 29-inch and 27.5inch wheel sizes.
This was new and released for 2021. It is the company's latest long travel single crown fork designed for enduro applications.
It has a new chassis with a round arch and increases stiffness by using a new elliptical inner shape to the steerer tube. It comes with the same air bled valves you would see on the Fox 40. Travel is between 160 – 180mm.

The 40 is the company's dual crown downhill fork. For maximum stiffness, it comes with 40mm stanchions. To improve suppleness and burp air trapped under the seals, it has special bleed valves on the lowers.
The 49 is a 40 design made for 29-inch wheels. Both are only available in Performance and Factory trim levels. Take note performance forks are OEM only. Travel is between 180 and 200mm.
RockShox Forks
RockShox offers both entry-level and higher-end options to suit different rider budgets and needs for enduro, trail, and cross country forks.
The difference between the level forks is the damper. Enduro and trail forks are available in Ultimate, Select+, Select, RC2, RCT2, and RC trims. Cross country forks are available in Ultimate, Select+, Select, RLC, and RL trims.
RockShox's high-end XC fork is the SID. It prioritizes lighter weight and comes with 32mm stanchions. The damper used is the Charger 2, and the fork has a travel of between 100 to 120mm.
In 2021, this fork has been split into the SID Ultimate and SID SL. The former has 120mm of travel and uses stiffer 35mm stanchions. The SID SL has 100mm travel with newer stanchions, steerer, crown, and chassis. It is also more XC focused.
This is the entry-level XC fork for RockShox. It prioritizes lighter weight and has 32mm stanchions. Travel is 100 – 120mm and it uses the Motion Control damper.
The RS1 can be described as an 'upside-down' XC fork that is unique. Unlike most single-crown forks, this one has its stanchions at the bottom.
Theoretically, it increases stiffness where the fork mounts the bike. Its name comes from the company's first production fork. RS1 has a full carbon steerer and chassis. With these features, it needs a front wheel with a proprietary "Predictive Steering" front hub. Travel is between 100 – 120mm.
This is the high-end trail from RockShox. It uses a Charger 2.1 or Charger 2 damper and increases stiffness with 35mm stanchions. Travel is between 120 t0 160mm.
It is the company's entry-level trail fork. Revelation uses Charger RC or Motion Control damper. Travel is 120 to 160mm.
A high-end enduro fork for RockShox is the Lyrik. Like the Pike, it uses 35mm stanchions. However, the stanchion walls are thicker to provide more stiffness. Travel is 150 – 180mm and it uses the Charger 2.1 or Charger 2 damper.
RockShox's entry-level enduro fork is the Yari. It uses a 35mm stanchion chassis with a Charger RC or Motion Control damper. Travel is 150 – 180mm. (Full Review Here.)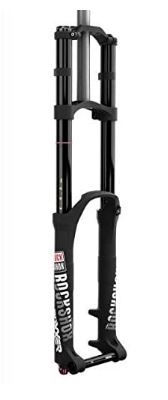 It is the dual crown downhill fork for RockShox. BoXXer uses 35mm stanchions with Charger 2.1 or Charger 2 damper. Travel is 180 – 200mm.
This particular fork is RockShox's fat bike fork. Based on the Reba chassis' 32mm stanchion, it has been widened to accommodate 26" fat bike tires that are up to 4.8 inches wide. It comes with an RLT3 with three-pedal modes or RL with a lockout. Travel is 80 – 120mm.
Fork Buying Guide
It is important to find the right suspension fork for your mountain bike. You should seriously consider this when you customize your bike to suit your preferences. If you are working on a budget, go for good entry-level forks from top brands such as Fox, RockShox, Manitou, or Marzocchi.
An alternate choice would be using used forks. Take note you will need to pay attention to such parts. Make sure you check all the internal parts. Always go for a fork based on the riding you prefer most.
For example, most riders would not fit RockShox Duke in a Specialized Big Hit FSR. The whole concept of a free ride or downhill would be lost.
Additionally, the frame of the bike would be strained reducing its lifespan. Factors you should consider when you are purchasing a bike fork include:
Intended Use
Like the rest of your bike components, the suspension fork needs to meet your preferences. For example, if you ride on faster trails, the weight of your bike will matter.
You would want to go for the lightest fork. For downhill, extra support is required for rough stretches and jumps meaning you need a fork that absorbs shock well and remains stable.
Installation Height
The installation height will determine the fork length you can use. Installation height is determined by the frame of your bike.
Fork length is measured from the lower bearing cup to the axle of the front wheel. Changing the length of the fork will affect your steering and stability.
Agility is improved when you use a shorter fork. When the installation height is added, the wheel will have better traction by following the track better.
On the other hand, steering may be more challenging. It is wise to stay within the recommended installation height for the best performance. After all, it is what the frame was designed to use.
Headset Standard, Axle Fittings, and Braking System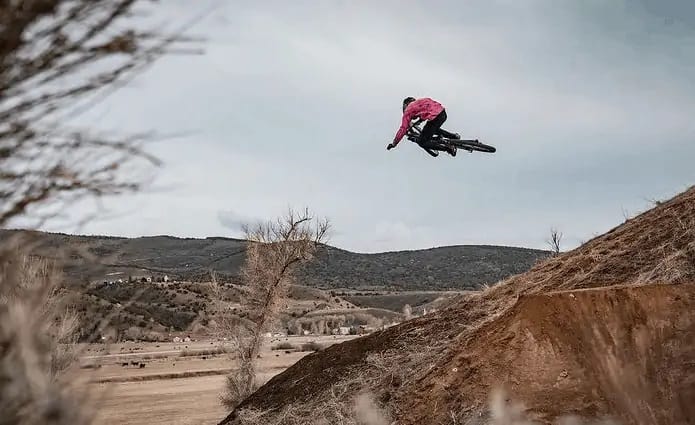 Does the fork you plan on buying fit your braking system? Make sure you check the brakes your bike has before making a purchasing decision.
This will help you choose the right fork. Currently, the majority of bikes have a post-mount brake. Check to be sure in case this is not the case for your bike.
For example, check if your bike has IS 2000 brakes installed even if they have become rare. If you don't check, you may end up spending more for an adapter that will make the fork compatible with your brake system.
The suspension fork will need to have cantilever bolts if your bike is fitted with rim brakes. The type of axle used to fit the front wheel into the fork is an important factor to consider. Things to look for include checking if it has a quick-release skewer. Take note it is common to find a bolt-thru axle with a 20m or 15mm axle.
Do not forget to check the headset standard for your frame. The classic Ahead headset with bearings on the exterior of the head tube is a good example of a common headset standard.
Another increasingly popular headset is the semi-integrated headset that comes with bearings inside the head tube. Remember to find out the diameter of the steering bearing cups. If you are not sure, consult with a bike expert. Alternatively, you can find answers on bike forums for your specific bike.
Wheel Size
The wheel size is another consideration most people forget when they are looking for suspension forks. Physically, you can fit a 27.5-inch wheel into a 29-inch fork.
Keep in mind the crown to axle distance will be different on the 29-inch fork. This is the case even if you get a fork with the same travel. This means the geometry of your bike will change, which will affect its performance.
Travel
It is always best to stick to the amount of travel that was originally set when your bike was new. Unless you are an expert at modifying bikes or you plan to change the personality of your bike, do not change the travel.
If you fit a longer travel fork, you will raise the bottom bracket height and the stack height of your bike. As a result, handling will be affected. You also risk the warranty on your bike when you fit a longer travel fork.
Coil or Air
In the enduro sector, there has been some kind of resurgence of coil shocks and forks. It may be because riders have realized that overall bike height is not as crucial as performance.
This allows them to go for products that improve their riding instead of the readout on a scale. Coil forks have always been at the forefront of small bump compliance by providing a great grip and smoothing the trail. It is because they need fewer seals. As a result, they have less friction.
Although they are unable to match the sensitivity of a coil spring, air forks are currently the most popular choice. The good news is air forks can be easily adjusted to fit the height of different riders, and they are significantly lighter. For this to work on a coil fork, a different spring may need to be installed.
Air forks have more compression due to the fact they use compressed air inside the spring. This means they offer more support to the end and middle of the stroke.
Keep in mind most of the latest coil forks have technologies designed to increase end stroke support. Good examples are the trapped air volumes and mechanical Ramp Control in the Marzocchi Bomber Z1 and MRP coil respectively.
Service Intervals
After 50 hours of riding, RockShox recommends lower leg service on their forks. The maximum service interval for springs and dampers is 200 hours for the majority of modern forks. Fox recommends annual service intervals or after 125 hours of riding, whichever comes first. Take into consideration the service interval of your fork to ensure you can manage to service it properly.
Stanchion Diameter
To reduce weight, more cross country-oriented forks have stanchions with a narrower diameter. This means you should consider forks with a stanchion diameter of 32mm if you are looking for a cross country fork.
For enduro oriented forks, stanchions with thicker diameters are recommended. 35 – 36mm is recommended to improve performance in rough terrain by increasing stiffness.
Trail forks try to compromise between stiffness and weight. Most of them use stanchions that are between 34 – 36mm in diameter.
When you are buying a fork, you should consider the stanchion diameter. The good thing about Fox is they name their forks according to stanchion diameter (e.g. Fox 36 has a 36mm stanchion diameter). For RockShox and other forks, you will need to refer to their manufacturers' list to determine the diameter each fork model uses.
FAQs
Bottom Line
Both RockShox and Fox make quality suspension forks. Each produces forks that perform well for a professional racer despite them using a slightly different approach when it comes to the design. Furthermore, both have affordable options for the recreational or novice rider.
Choose between the two according to your preferences. Any random rider will have their own opinion on the best fork and their reasons for saying so. It all boils down to what you want, like, and your budget.