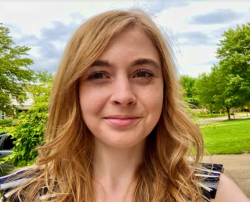 Latest posts by Erin Jamieson
(see all)
Mountain biking has for a long time been seen as a sport of expertise and for the very brave–and, arguably, has for a long time been perceived as a niche sport. But with excellent mountain bikes on offer, including both budget and high-end models like Yeti Bikes Yeti SB100, as well as a surge in popularity for adventurous sports overall, that might be changing.
For one group in Central New York, that means trying to get more women involved in mountain biking. Anna Cook a Cycle-CNY board member, and leader of a new group, organizes a series of group rides and sign-ups to races, and it seems to be working.
The North Shore Mountain Bike Association is also trying to promote greater diversity for mountain biking with a "trails for all" vision, with the goal of encouraging those of all genders, ages, and backgrounds to get involved.
And around the United States, events and specific days are used to spread interest in mountain biking, downhill biking, dirt jump biking, and general off road.
While it's hard to find specific statistics as to how successful those initiatives are, what is clear is that there is a general growing interest in sports like mountain biking, as well as continued investment in making mountain bikes of more price points and features.
Some are projecting that interest in sports like mountain biking could grow ten percent through 2023. Part of that is a broadening interest, and also due to continual improvement in economic well being. Mountain bike competitions and related competitions, in turn, helped improve local economies and promote tourism.
But even as signs point to an interest in mountain biking growing, there are other factors that keep people away, such as the risk for accidents, misconceptions about mountain biking, and general lack of knowledge.
While some elements of mountain biking do have a learning curve, it's not as much of one as many people may think. And one of the first steps is deciding what mountain bike to purchase.
In this review, we'll be taking a look at the Yeti SB100 to see how well it performs as a mountain bike, what features it has to offer, and who, if anyone, should consider it when shopping for either their first or a replacement bike.
Check out our list of Best Yeti Mountain Bikes.
Is the Yeti SB100 Worth it? | Competitive Cyclist
The SB100 is a perfect pick for intermediate to advanced mountain bikers, focusing on XC and crossover mountain biking. This won't be your first bike, but it's probably the LAST bike you need to buy.
Check Price
We earn a commission if you click this link and make a purchase at no additional cost to you.
Can anyone start mountain biking?
Mountain biking, to be sure, is not for everyone. Even if you are fairly regular on-road cycler, you may or may not find mountain biking to your liking. As the name implies, mountain biking does not take place on a paved road.
 But what you may not be aware of is that it's actually a rather general term that can refer to biking on any sort of unpathed road.
The most popular option is trailed winding around or over mountains, but riders also opt for parks and even desert-like landscapes.
Another misconception is that mountain biking is only for the very young. In fact, people of may ages regularly bike, or have. As many as one in five Americans ages sixteen or over have tried mountain biking at least once in their life.
Mountain biking includes specific types, such as downhill and crosses country, though normally when someone is discussing mountain biking they are not normally discussing downhill, which is the most specialized (there are downhill bikes for that purpose)
That said, it's always a good idea to get a physical checkup from a doctor, especially if you have underlying health conditions.
Is mountain biking dangerous?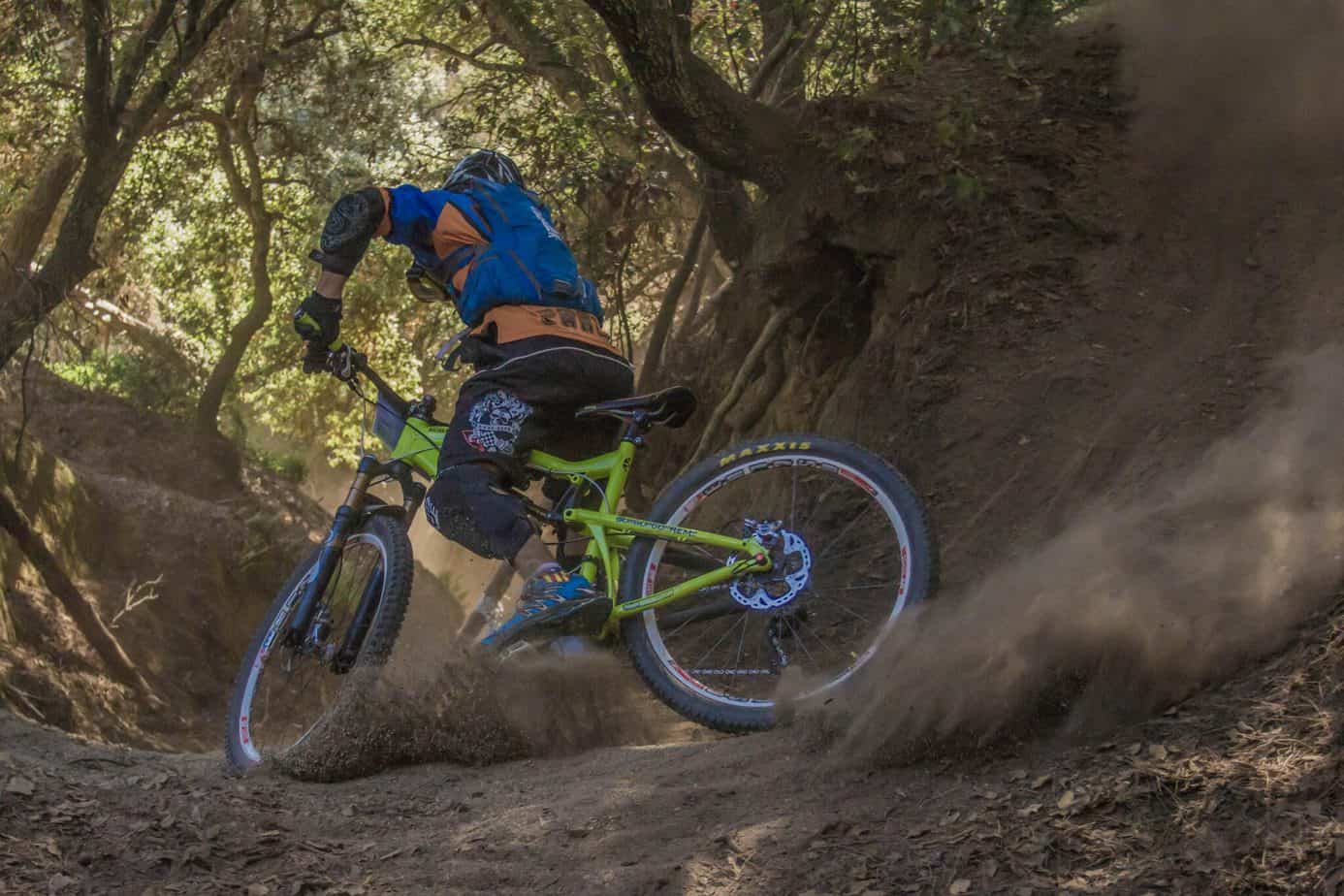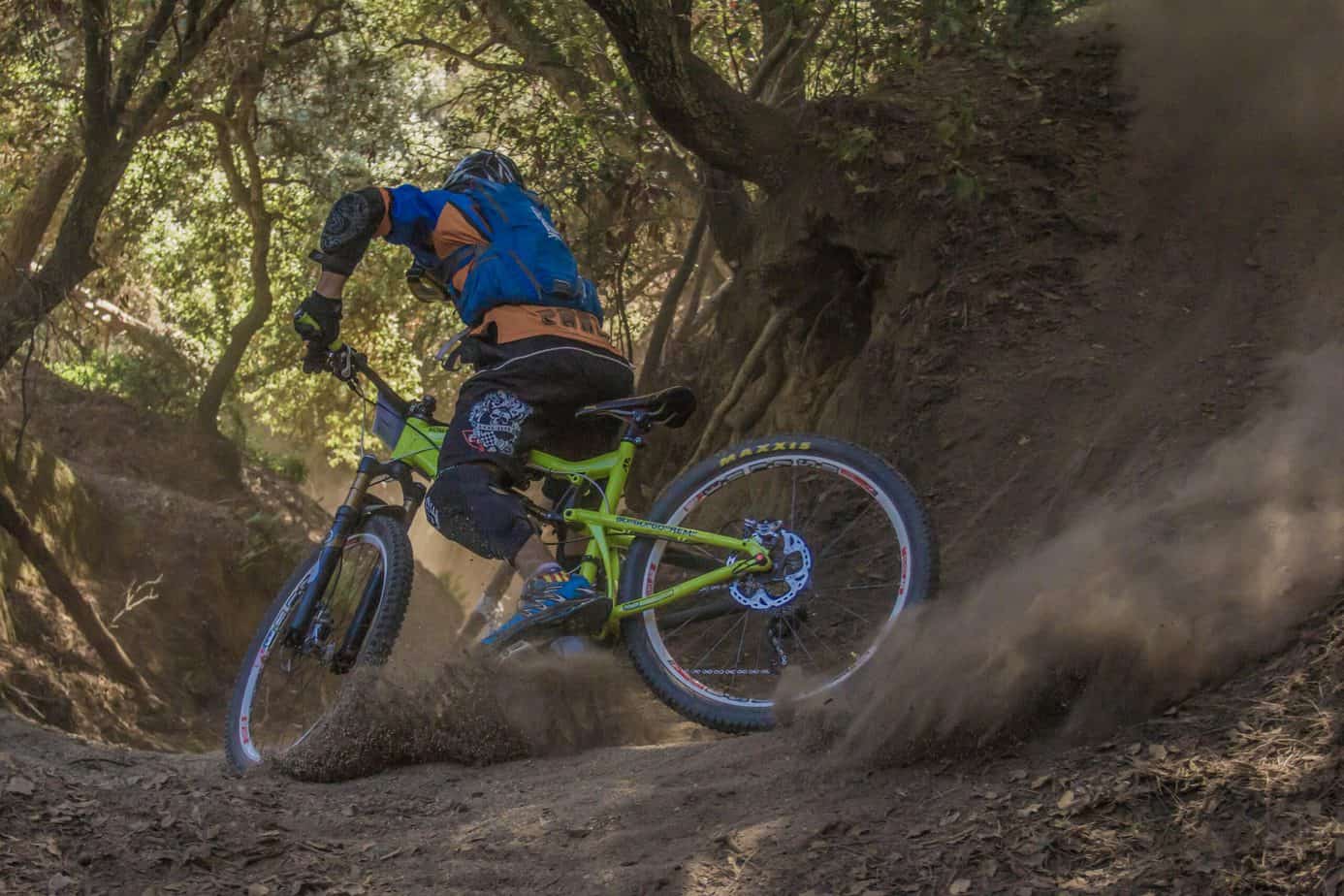 It can be, but a good deal of what makes mountain biking dangerous is preventable or easy to reduce risks. It's also important to note that some forms of mountain biking (downhill) pose more potential risks than others (flat trail riding).
There are a number of ways to stay safe while mountain biking including:
Wear a helmet. Yes, this is basic information almost everyone who biked before has heard many times, but it bears repeating. The helmet should fit snugly, but not feel too tight.

Find a helmet that is specifically designed for mountain biking. These differ from causal bike helmets by having the following features: a visor, extra front head coverage, and occasionally, full face coverage, though normally those are worn by downhill bikers.

Start slowly. One of the worst mistakes someone new to mountain biking can make is to take on too ambitious of a challenge, especially alone. Start with easy trails, work your way up, and if at all possible, ride with experienced bikers.
Try to plan for the weather. Plan for the weather with jackets, but also look at forecasts before you head out. If possible, avoid riding after dark, especially unknown trails, as well as during inclement conditions.
Invest in proper gear. That includes not only a helmet but also jackets, mountain biking shorts, knee pads, gloves, reusable water bottles (and water bottle holders), first aid kits, and spare parts.
Research and carefully select a specialty mountain bike. Mountain bikes may cost a good deal more than recreational bikes, but it's worth the investment. A mountain bikes will be able to handle rough terrain that a regular bike simply can't.
What features should I look for in a mountain bike?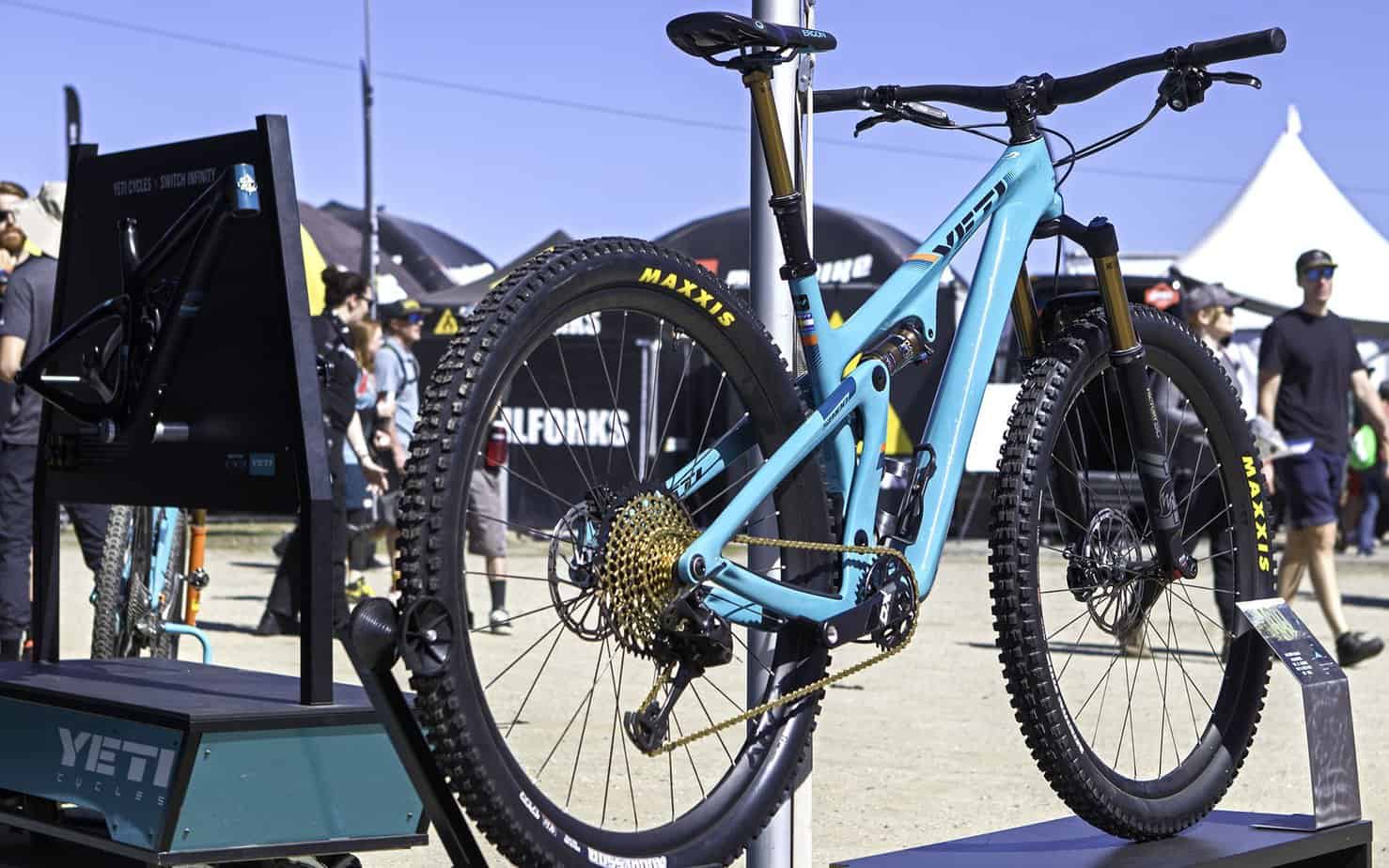 Shopping for a mountain bike simply isn't the same as shopping for a recreational or on-road bike. Mountain bikes and mountain bike tires are specially designed to withstand the most difficult conditions and terrain. For regular trail/ cross country or hardtail mountain biking, you should look for the following:
Wheel Size: There's some debate about the best wheel and tire size, with the most popular sizes being 29er and 27.5. A 29er is best suited for more rugged conditions and will provide more traction, while 27.5 bikes with being a bit lither and able to maneuver around obstacles and up and down winding trails.
Cost: Mountain bikes don't come cheap–and if they do, be wary. Most experts recommend you don't dip below four or five hundred dollars; bikes at that price offer basic features, while higher-end bikes can easily start at a few thousand dollars.

Bikes at five hundred to one thousand dollars are considered decent starter bikes. You can get buy with using them for more casual and occasional purposes.
Up through fifteen hundred dollars will provide you bikes with most of the features you'll need, just often with lower quality materials
Bikes through four thousand dollars are perhaps your best bet, as they offer all of the essential features in a mountain bike and tend too last better than cheaper models.
The most expensive mountain bikes can go up as high as ten or eleven thousand dollars. Top tier mountain bikes tend to offer special features, as well as provide the very best fit. However, if you don't have this kind of budget, it's certainly not a necessity to spend this kind of money.

Suspension type: One of the biggest decisions you'll have to make is the suspension, or how your bike balances weight and force. Suspension type will alter your riding style.

Full suspension bikes have a rear shock absorber and also a front suspension fork. These tend to be seen with more expensive mountain bike models and provide better grip and traction; they are in general easier to ride with in the most challenging conditions. Since there is shock absorption both in the front and back, you'll also have less pressure on your own body. Finally, full-suspension bikes are favored for racing because you'll not be as slowed down by obstacles.
Rear suspension, also known as a hardtail, have just the shock absorption in the back of the bike. They are much easier to take care of–full-suspension bikes tend to be more complicated and require regular maintenance. In addition, they come with more budget-friendly bikes, most under a thousand or fifteen hundred dollars. They do tend to weigh less as well.
Full suspension is certainly the best quality; for beginners, especially anyone riding fairy easy trails that have most been cleared, a rear or hardtail suspension will do the job.

Materials: One aspect novice cyclists can make when searching fora new mountain bike is not paying enough attention to the materials of the bike. Not only will the materials make a difference in terms of performance, but they can also impact just how well the bike holds up.

Aluminum is perhaps the most popular choice for the bike body for a few reasons. Not only is it cheaper than some materials, but it's also known to be durable and lightweight. ASR Carbon fiber is also a good option, though it tends to be more expensive.
Steel and titanium are two other reasonable options, though less common. Both are fairly lightweight, while titanium is not vulnerable to corroding.

Brakes: Hydraulic disc brakes are now largely used; avoid rim brakes. For the best value, opt for hydraulic brakes, which can endure mud and tough conditions and ten to be both smoother and more durable than brakes that use levers.
Type: As we mentioned earlier, mountain biking can be a sweeping term, and there are actually different types, and specialty bikes, which can be helpful to know for your search.

Cross country mountain bikes are the most popular (also referred to as XC bikes) and are known to be lithe, springy, and built for speed. Racing bikes offer forward ride and are equipped to handle trails with some rough patches, while trail cross country bikes are a bit more hardy. These bikes tend to be a bit more budget-friendly and also less specialized.
Downhill mountain bikes are, as the name implies, intended for downhill biking. Most start at a few thousand, are designed to accelerate quickly and are best used for downhill but not suited to normal trail riding. Freeride bikes are also used for downhill biking, but are more lightweight and can navigate corners better.
Enduro or All-Mountain bikes are essentially the most versatile and useful, and arguably the best value if you want to do pursue general or all kinds of mountain biking. More substantial than cross country bikes, they can handle among the most difficult terrain and trails and have fatter tires for better traction.
There are also other specialty types, such as bikes intended for dirt jumping.
Is Yeti SB100 a good option for a mountain bike?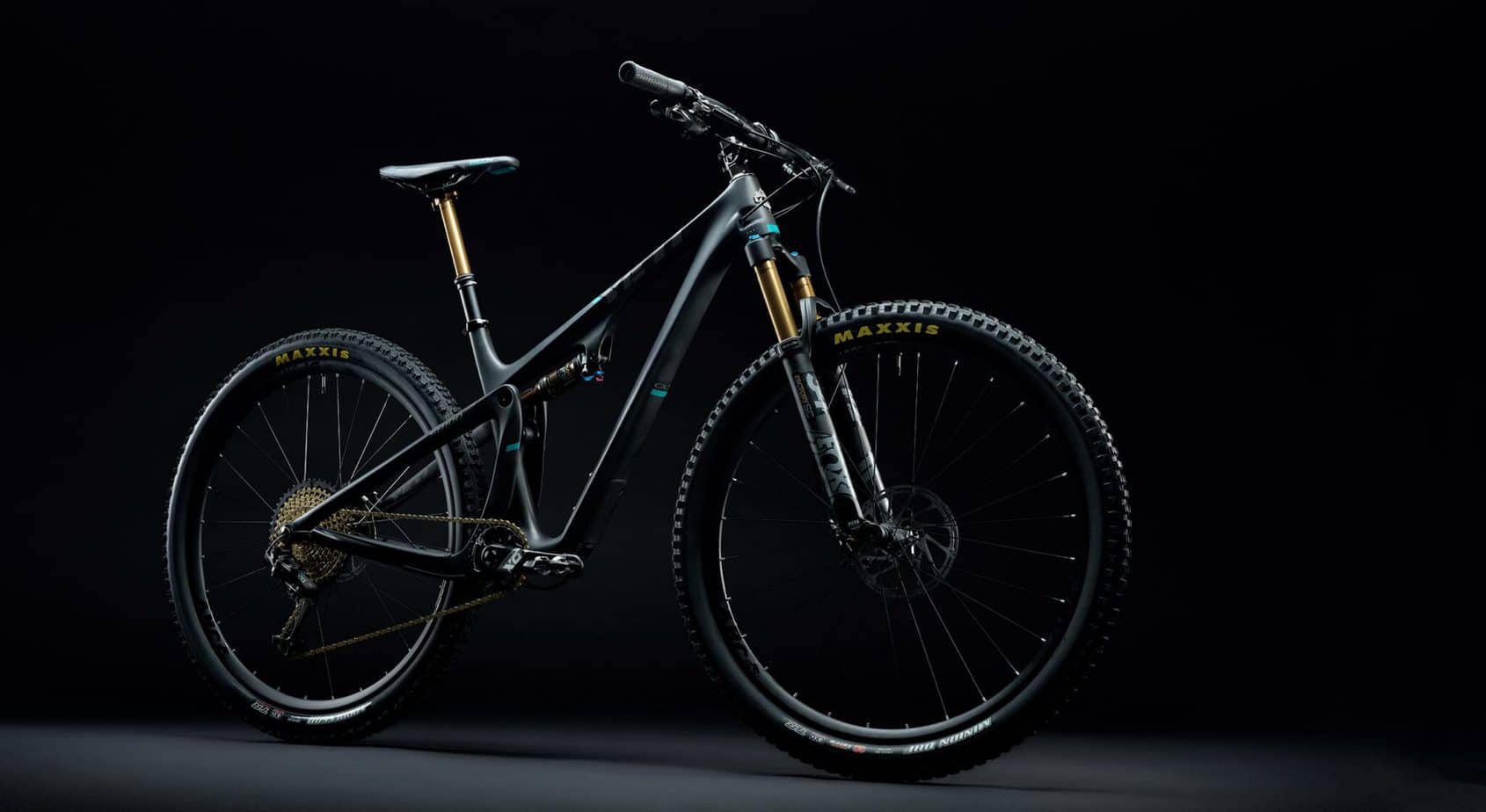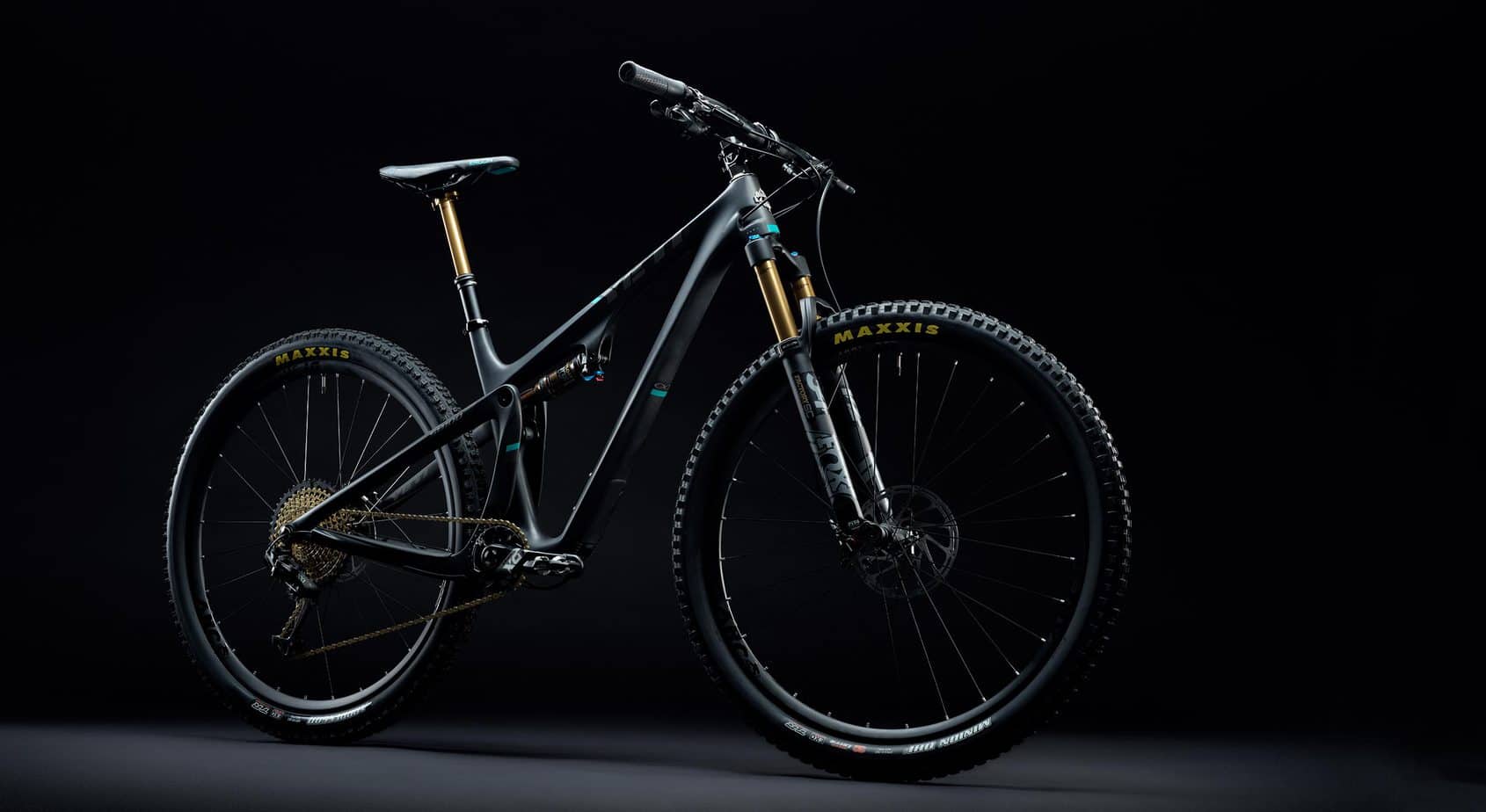 Now let's review Yeti SB100 based on the factors we know that go into selecting the best mountain bike. At first glance, you'll notice the price point places it in middle-upper range, meaning we should expect fairly high quality in many categories.
How much does Yeti SB100 cost? How much you'll pay for Yeti SB100 will depend on where you're buying, but average costs range from about four thousand and five hundred to seven thousand dollars. For the frame alone, you'll spend about three thousand dollars, and the price goes up depending on what features you include. That, as we said, places it solidly in high mid-range to high range bikes, at least in terms of cost.
What is Yeti SB100 intended for? Yeti SB100 is marketed for trail and cross country riding, though it is classified as an XC race bike, or cross country bike. In some ways it strikes a nice balance–lightweight enough, at a little under six pounds, to even work for racing, but also with enough substance to handle general trails and short travel. It's best, however, for trail riding at faster speeds, and in this way, it's a good option for an all-around, reliable bike that isn't too cumbersome. While it may not be equipped for downhill or the steepest and roughest trails, general trail riding should be just fine on both ascents and descents.
What is the overall concept behind Yeti SB 100's design? Yeti SB100 was designed to be a smaller, more compact bike while still featuring Yeti's signature Switch system. The design is mostly clean geometric lines. There is also the option for a slightly smaller (called the Beti) frame model for more petite riders, adding to the theme of improved comfort and fit.
What is the suspension type? Yeti SB100 features rear suspension, but it's not quite that simple. The rear suspension keeps the Yeti SB100 light and easy to ride, but there's also technology called Switch Intensity. Switch Intensity is a more advanced option for the rear suspension, tucks in behind the seat dropper post (transfer dropper post) for a fuss free design, and mimics some of the seals and switches with other suspension models, ostensibly for a more natural ride than other rear suspension bikes.

A translating pivot changes direction with the bike, making it easier to turn and requiring less navigation effort on your part.
Shock tuning provides extra absorption for a more comfortable ride.

What is the wheel size? Yeti SB100 features a larger 29er option, meaning that you'll get extra traction for rougher trails, all while still staying a lightweight bike. It also increases the bike's overall versatility.
What is it made of? Yeti SB 100 is made with Yeti asr carbon, but of two options. The regular model (C Series) provides strength and durability and is a great option if you don't want to pay even more. While heavier than the Turq option by two hundred or so grams, it will shave off the price point; of course, if you are especially interested in a cross over that could be used for both trail and racing, then Turq carbon could be a good option. Quality-wise, the main difference is simply weighted.
Does Yeti SB100 come with a warranty? Yes. Upon purchase of the Yeti SB100, you'll be offered a lifetime warranty that covers against any manufacturing defects, though registration is required.
Are there any other features that make Yeti SB100 stand apart from competing bikes? Yeti SB100, as we've said, in many ways focuses on versatility, from the overall concept to offering a balance of overall value, fit, and materials. That trend continues with additional features, which include:

A water bottle holder, designed in an unobtrusive triangular-shaped holder
An extended seat tube that can be adjusted to suit riders' needs (seat tube options are the main culprits for comfortability)
Short chainstays are combined with a structured head angle for a sleek and uncomplicated design
A minimalist, carefully designed headset, without the frame weight and additional jut outs you'll see with other models
Quieter ride by using internal cable routing more heavily

What is the overall reception for Yeti SB 100? Yeti is among one of the most respected manufacturers for quality mountain and specialty bikes, and this model, in particular, has been praised as a solid addition, with few complaints.
Conclusion: Yeti SB100 Review
Overall, Yeti SB100 is a good XC trail bike pick in many ways. While it won't suit the needs of heavy trail riding or downhill, it's a great option for a number of excellent features that increase overall use and versatility. With features like different frame sizes, improved technology for the rear suspension design, a quieter ride, and clean design, it's a pleasing option. And, Yeti Cycles is well known as one of the best MTB brands on the market!
Is the Yeti SB100 Worth it? | Competitive Cyclist
The SB100 is a perfect pick for intermediate to advanced mountain bikers, focusing on XC and crossover mountain biking. This won't be your first bike, but it's probably the LAST bike you need to buy.
Check Price
We earn a commission if you click this link and make a purchase at no additional cost to you.
Consider buying if:

You're looking for a mid/ upper range XC bike
You want an XC and trail bike crossover
You want some features of a full suspension design but without the cost
You prefer light and more clean designs
You're looking for a mountain bike for multiple purposes
You have the budget

Yeti SB100 may not be for you if:  

You want a heavy trail or downhill bike
You're just starting off
You're only looking for a racing bike
You want a true full-suspension bike
Where to Buy the Yeti SB100
If you are buying online (highly recommend due to pricing and selection), this is the place to check:
Yeti SB100 Alternatives
Can you recommend any alternatives to Yeti SB100? Maybe you're in search of an XC bike or crossover trail bike but aren't sold on the Yeti SB100 for some reason. Here are some alternatives you might look into:
If you're looking for a more budget-friendly option, try the Salsa Mukluk SX Eagle Fat Bike. This bike, produced by Rei, still runs just under a thousand dollars but you'll save a few to several thousand. While it does not have all of the features Yeti SB100 offers, it does feature a hydraulic disc brake, a nice degree of versatility with a total of twelve different gears, a quality aluminum but lightweight frame, and fat tires for added traction.
For an XC that doubles as a race bike, try the Rocky Element XC. This bike features an innovative, steeper angle, full degree rotation for the seat and front, and 11-speed brakes. You'll also be able to purchase it in full carbon, carbon alloy or full alloy version.
Rocky Mountain Element | Rocky Mountain
The RIDE-9 adjustment system allows riders to quickly fine-tune their geometry and suspension with a pair of Allen keys. Nine configurations are possible thanks to two interlocking chips.
Buy at Amazon.com
We earn a commission if you click this link and make a purchase at no additional cost to you.
For an especially hardy XC bike, consider Intense Sniper Trail Expert. This bike is suited for rougher conditions than many lighter XC bikes, giving it again a cross over trail bike appeal. The special VPP suspension, strong carbon frame, and shock absorption make it a hardy option.
Additional Options to Consider:
Santa Cruz Blur
Yeti Beti SB100
Ibis Ripmo