When it comes to exploring the outdoors, a reliable mountain bike is a critical, and awesome piece of gear that you'll want by your side. There are several different terrain types and potential threats that you could face while out in nature which is why you need to have a mountain bike that is ready to take on anything.
Trying to find the right bike option to fit your needs whether you are strolling through a park or bombing mt Shasta can be challenging given all of the various options out there for you to choose from. Before making your final purchase decision, there are a lot of different elements that you'll want to make sure your perfect bike comes with.
All of these various features and qualities will have a direct impact on how easily you will be able to glide over the terrains you're tackling in addition to being able to resist any damage or injury that presents itself on your journey.
Strong and durable build quality is the most important feature that you need in a great mountain bike. Other important factors include the tire size, tire type, gears and action type, comfort level, and more. All of these will play a role in helping you determine which mountain bike option is best for your needs.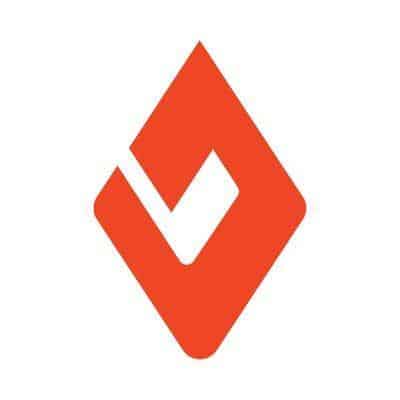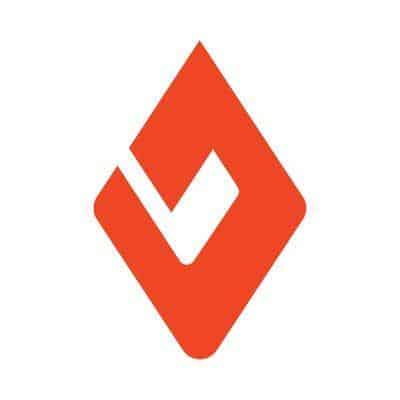 Once you start shopping for the right mountain bike to suit your preferred style, you will notice that there is a nearly endless amount of options for you to choose from. Given the fact that you'll be bombarded with several different advertisements and product stickers to choose from, it's important for you to know what key features and qualities you're looking for to ensure that you make the right decision.
If you've been looking for the right mountain bike to take on long outdoor explorations and trips without having to worry about it breaking down or having mechanical issues but haven't been able to find the right fit, you're in luck.
In this guide, we're going to cover all of the most important features and design elements about one of the leading affordable mountain bikes currently on the market, the Diamondback Overdrive.
This bike is packed with a lot of cool features and design elements which will make your next outdoor adventure much more epic.
To begin, let's take a look at exactly who the Overdrive Sport and Comp (Diamondback Overdrive Sport / Diamondback Overdrive Comp) is for and how it will benefit you while out on the trail.
At Its Core, the Overdrive mountain bike was designed for performance biking and outdoor exploration. The bike contains a lot of integrated design specifications that will aid you in traversing a wide range of different terrains and climates. It also comes in many different models and configurations which allows you to get the perfect combination of performance, durability, and speed.
This option is one of the classic models from the brand which has gone through a variety of different releases all varying in terms of the style and overall build quality of the bike. The latest release has a ton of useful features that even the most experienced outdoor biking enthusiast will love and appreciate. It also features an array of unique design materials and integrations that you will usually find in Diamondback bikes.
If you're someone who enjoys taking your bike down steep mountains with hard turns at fast speeds, this mountain bike may be the right for t for you. It's not designed for those people who like to take simple strolls around their neighborhood or park as it has too many features that would make it overkill for activities like that.
Now that we've gone over exactly who this bike is for, it's time to look at the history behind the company who makes this awesome bike lineup.
Diamondback: History About the Company
Diamondback mountain bikes was started in 1977 by Western States Imports which is located in Newbury Park, California. Since its inception, the company underwent a lot of different name changes over time going from "Diamond Back" to "DiamondBack" until it's a final name that we know it as today "Diamondback" which happened in 1990.
Since 1979, the company has sponsored a lot of different riders in professional events primarily in the BMX arena. In 1993, the company started the Diamondback Racing sector which expanded its sponsorship program all around. In 1999, the company was purchased by the Derby Cycle Corporation who also had stakes in other bike companies at the time.
Since then, Diamondback Bicycles has continued to grow and develop their line of high-quality mountain biking options. They offer a wide range of different bike options ranging in performance, comfort, and much more.
Now that we've gone over some of the histories behind the company itself, it's time to take an in-depth look at the Overdrive so you can decide on whether or not it's the right option for your specific needs.
In-Depth Mountain Bike Review: Diamondback Overdrive
The Overdrive is a performance-driven mountain bike that packs a lot of power and versatility to help you traverse most terrains you will encounter. Right out of the box, this bike is equipped with high-quality tires, riding mechanics, gears, and a lot more that will help make your next mountain expedition a lot easier and less stressful. One of the most important features about any mountain bike is its braking system, this model features Tektro mechanical disc brakes (sometimes called "disk brakes" or mechanical disk brakes) which are very fast, durable, and reliable.
This model is also very economically friendly which makes it a great option for those riders who are looking for an affordable bike option.
Another really great benefit and feature of this bike is the fact that has an SR Suntour suspension fork which makes your rides smooth and easy regardless of how rough or rugged the terrain is that you're traveling on. Suntour has a GREAT reputation in this respect.
Everyone has different requirements in terms of their desired bike size and configuration, this bike offers you the ability to choose different sized frames so that you can get the perfect fit regardless of your preferred riding style.
The bike features a hardtail frame which offers superior riding support and stability under a range of different environments and terrains. The bike also features tail drop-offs in the range of 2ft to 3ft which gives you more than enough clearance to take on steep jumps and trails without damaging the frame or structure of your bike. It's also optimized for street riding conditions giving the bike enough versatility to make it a great deal for the price.
Because of the tightly tuned suspension, you can take on virtually anything that nature throws at you with ease. It can cut through branches and tree limbs up to 2-10" thick which is excellent given the size and construction of the build overall. Its wheels have a high traction rating which allows the bike to easily traverse wet soil and damp environments without slipping or causing you to lose your grip.
The saddle on any bike is just as important as it's gears and builds, this one has a very nicely configured stock seat that makes long rides comfortable and easy to handle. The frame of the bike is also very strong which makes it perfect for those who are on the heavier side. Its seat is also fashioned in a saddle format which provides all-around comfort and stability for your rear-end at all times. Overall, this bike has a very sustainable and durable construction with integrated design features that will assist you in riding more efficiently and safely.
Now that we've gone over a comprehensive review of all the features and capabilities you'll gain access to when using the Diamondback Overdrive, it's time to look at these features and specifications in more detail so that you will have a better idea of why this option may be the perfect mountain bike for your next ride.
Core Specifications: Diamondback Overdrive
The Overdrive bike features a premium build and a solid number of features that will make your next biking adventure that much more enjoyable and safe.
The bike has many different features and design integrations that it can be hard to get a full view of the entire package when you're in the zone shopping for a new bike.
In the following section, we're going to cover all of the core specifications related to the Overdrive in detail so that you will be able to see the potential advantage of these features.
Core Specifications:
29 inch wheels Butted 6061-T6 Aluminum frame w/DownTube, FormedTop, forged dropouts, and a machined headtube
SR Suntour XCT Fork (100mm Travel and 28.6mm Stanchions fork)
SR Suntour XCT 22/32/42t cranks
Sealed Cartridge F. bottom bracket
Shimano TX50 dual pull top swing rear derailleur
SRSM X-4Trigger 8spd shifter
Tektro Alloy w/ reach adjustment brake levelers
As you can see, the Overdrive bike was designed for extreme performance handling, durability, safety, and resilience as a trail bike.
The implementation of these specifications adds a lot of leverage for riders to perform at maximum capacity regardless of the trails or terrain that you may be tackling, particularly the high end SR Suntour and suspension bike parts. For those riders looking for an all-in-one biking package that comes ready out of the gate to help you optimize your riding style and longevity, this bike comes with everything that you need to accomplish this and much more.
Since we've listed the core specifications about the Overdrive, it's time to breakdown their main benefits in more detail so that you can see how these design elements will translate into actual performance while on the trail.
Features: Diamondback Overdrive
We've already listed the core benefits and specifications of the Overdrive however simply knowing what the bike has to offer isn't quite enough. To gain a better perspective into how these specifications will actually translate into real-world performance, we're going to give you a detailed breakdown of each feature that comes with the bike so you can gauge how much potential gain you will receive in terms of boosted performance and riding ability.
Make sure you read this entire section in full so that you will be able to determine whether or not this is the right bike for you.
Frame
The Overdrive is made using a 29-inch Butted 6061-T6 Aluminum frame that adds durability and resilience to the overall design of the bike. Its frame is highly impacted resistant which allows you to take hard impacts, turns, and drops without worrying about damaging the frame or suspension of your bike.
The frame features a hardtail bike configuration which is designed for better speed and ease while climbing. Due to its aluminum construction, the frame of the bike is also resistant to corrosion and is lighter than heavier options such as steel.
As stated above, one of the main benefits of the frame of this bike being made from Aluminum is the fact that it is also very lightweight. The frame is also reinforced which adds even more protection and stability to the bike and your health while riding.
Speed
When riding in different environments at different inclines, it's important for you to have access to variable Shimano gear options so that you can adjust your resistance to fit the particular terrain you're riding on. This bike comes with a very broad range of variable gear options that you can adjust easily, making it perfect for versatile biking trips and taking on steep inclines without worrying about your gears slipping or jamming.
The Overdrive is packing a 24 variable Shimano gear rating right out of the gate so you'll be able to customize your ride at any moment with no issues. This is a really great feature to have when traversing different terrains and climes on a regular basis as certain conditions will call for higher gears and vice versa.
Brakes
The brakes on this bike are very responsive and reliable, they are Tektro Auriga hydraulic disc brakes which provide an immense amount of stopping power for you regardless of how fast you're going. These brakes are capable of producing high amounts of braking force which will enable you to smoothly engage and disengage the mobility of your bike without impacting you or your bikes health. The brakes are designed to work under any conditions so damp and wet environments won't be an issue for you with these brakes equipped on your bike.
They are disc brakes which adds to their overall reliability and performance when in action. Whether you're riding hard on concrete, dirt, or soil these brakes will provide the immediate stopping power that you need to avoid any harsh slams.
Wheels
This bike is equipped with either 27.5 or 29-inch wheel size which are both very reliable and tough, they are capable of running over a wide range of different small to medium-sized debris which may be in your way while out on the trail. They feature a very rugged design which makes them very durable and long-lasting, the best part about it is that you can select from a varying range of frame and tire sizes to fit the dimensions of your body perfectly.
The different frame options you can choose from are as follows:
Medium 18-inch frame
Large 20-inch frame
Extra Large 22-inch frame
Small 16-inch frame
All of these different frame options come packing the same tire configuration and type that you'll find on the standard 20-inch frame. That means that you can get an exact fit for your bike without sacrificing wheel stability or durability in the process. With their rugged design and durability, these tires won't be punctured or becoming damaged anytime soon which is good news for hard riders in rough terrain environments.
Assembly
Some mountain bikes come with very difficult assembly processes however the Overdrive is not one of these bikes. the Overdrive features a very simple and easy to follow assembly process that makes it easy for you to begin riding the bike almost as soon as you take it out of the box. You only need some simple hand tools and you can use the instruction manual to follow proper assembly procedures to ensure that you build the bike correctly. This is really convenient because it allows riders to simply unbox the bike and begin riding without having to worry about not being able to complete the assembly or other issues.
SR Suntour Suspension
This bike features a hardtail suspension and design which means that there is no rear suspension support on the frame itself (rigid fork vs full suspension mountain bike).
The bike has an integrated Suntour suspension fork system (Suntour XCT fork) which provides a stiff and set-in support for your ride while taking on light to medium difficulty terrain types, however, you won't be able to adjust the tension or suspension resistance on this bike so that is something to keep in mind.
In different models of the Overdrive, you will be able to adjust the tension of the Suntour suspension however the basic model includes a Suntour XCT spring coil suspension system which means that you'll have to deal with the default setting.
Seat
The seat on this bike comes in a saddle configuration which means that it's optimized for more performance-focused support as opposed to all-around comfort (and a comfortable ride). The seat itself is made out of a cushion that is very comfortable yet it's not that soft or supportive so it's important to select the right size frame or otherwise, you will be in a lot of pain while riding. It's also important to maintain great posture when riding as it will allow you to avoid strenuous pain or aches when riding on the seat for prolonged periods of time.
Just by looking at all of the features we've covered above, you can see why this bike is a great option for the price and performance that it offers its users. All of these design features and specifications will combine to allow you to optimize your overall riding efficiency and performance without having to make any customizations yourself after the purchase.
Now, we're going to take a look at all of the pros and cons as they relate to the Overdrive bike so that you will be able to ensure you're making the right purchase decision.
Pros & Cons: Diamondback Overdrive
As you can see, there are a lot of features and performance enhancements which come integrated into the design of the Overdrive, in order to make sure you're making the right decision, it's important for you to know about all of the pros and cons related to this bike before deciding to finalize your purchase.
Below, we're going to go over all of the main pros and cons about the Overdrive bike so that you will be able to make an educated decision about whether or not this is the right bike for you.
Pros
An aluminum frame which provides a durable body that is capable of taking on terrains and climates of all types
29-inch rugged tires that can shred through debris, rocks, tree limbs, and more without puncturing or becoming damaged
Variable frame sizes allow you to get the perfect fit for your exact body dimensions and proportions
24-speed gear rating gives you more than enough versatility to easily switch speeds in a split second without impacting your mobility or performance
Disc braking system that provides almost instant stopping power for your bike in any conditions increasing the safety of this bike
Easy assembly process that can be completed in less than an hour
Cons
A hardtail suspension system that doesn't give you the ability to adjust the tension
The seat can be uncomfortable when riding for extended periods of time
Now that we've gone over all of the main pros and cons of this bike, let's look at some of our top alternative recommendations.
Top Diamondback Overdrive Alternative Recommendations
If after reading this guide you still don't think the Overdrive is the right bike for your needs, no problem because in this section we're going to list some of our top alternative recommendations for you to choose from for mountain biking.
Keep in mind, all of the bikes we're going to recommend come with different frame styles and features which is something you'll want to keep in mind before purchasing any of these selections.
The Overdrive 29 2 X is packing a butted T6 aluminum frame that comes with a formed top, down tube, machined headtube, forged dropouts, and a replaceable hanger. The bike is outfitted with 14g stainless steel spokes which add a nice finish to the bike overall. It also has SRAM NX 1x w/X-Sync 30T chainring cranks that are smooth and efficient allowing you to switch gears in no time.
The Overdrive 29c 1 Carbon comes equipped with a RockShox Recon Gold RL 29-inch suspension fork that has Solo air, 32mm Stanchions, and an external rebound adjusts for ultimate performance reliability. The bike is also outfitted with SRAM NX 1x w/X-Sync 32T Chain Ring cranks which provide a nice and smooth action for riders under virtually any conditions.
Diamondback Overdrive 29C 1 Carbon | Amazon
This trail bike was built for carrying speed through Buff singletrack or throwing down in your local cross-country mountain bike race. If you prefer the lighter weight, speed, and precision of a hard tail, the overdrive 29c 1 checks all the boxes.
Buy at Amazon.com
We earn a commission if you click this link and make a purchase at no additional cost to you.
Diamondback Overdrive Mountain Bike Review: Our Honest Opinion
The Diamondback Overdrive is a remarkable piece of mountain biking equipment that is packing an immense number of features and performance integrations that will allow riders of all experience levels to enjoy.
The powerful braking system when combined with its durable tires and the resilient frame is enough to make this a good purchase for any beginner mountain bike novice or intermediate rider. When you add on the integrated gear options, suspension, and more, it makes for one very capable and reliable mountain bike.
FAQs
Q: Is this bike for men or women?
A: This bike is compatible with both male and female riders
Q: How hard is it to assemble this bike?
A: the Overdrive features a very easy assembly process that won't take you long to complete
Q: Does this bike come with a warranty?
A: yes, the bike comes with a standard lifetime manufacturer warranty
Conclusion: Diamondback Overdrive Review
After reading this guide, you should be able to make an educated decision as to whether or not the Diamondback Overdrive is the right option for your intended use and mountain biking riding style. We've gone over all of the most important information that you need to know in order to make an educated purchase decision.
Feel free to use this guide as a purchasing assistant when you go out to look at these options for yourself, as long as you factor in your personal riding style and the features you need most in a mountain bike, you should have no problem making the right purchase decision fairly quickly.
Further Reading On Hardtail Mountain Bike Reviews