Trek and Specialized are two of the most famous mountain bike brands in the industry; if you've been looking for a reliable mountain bike, you won't go wrong choosing from one of these brands.
When it comes to making a decision about which MTB brand is right for you, there are several factors you'll need to consider. While both brands offer something unique to riders, some distinct differences will cater to specific riding styles and rider preferences.
Depending on what you're looking for in a mountain bike, Trek and Specialized have tons of premium selections for you to choose from. One of the most notable differences I came across when researching both of these brands was that Trek has a more extensive selection of products than Specialized does.
One commonality that both of these brands have is that they offer various mountain bike types, including full suspension bikes, hardtails, and hybrids.
Unless you are an experienced mountain bike rider, it can be hard to tell the difference between Trek and Specialized as the differences can be very subtle. Both brands will also have a very distinct riding feel, which is something you'll want to consider and try out yourself before making a decision.
For those of you who are in the market for a new mountain bike and are struggling to find which one is the perfect match, this comprehensive comparison will provide you with all of the essential information you need to make an informed and educated decision.
Main Differences Between Trek vs Specialized MTB
The main differences between Trek vs Specialized MTB are:
Trek bikes use a full-floater and active breaking pivot rear-suspension system, whereas Specialized MTB use Future Shock Rear.
Trek offers entry-level bikes that tend to be expensive, whereas Specialized MTB come more affordable.
Trek bikes come with a more conventional design, whereas Specialized MTB have a mode modern design.
Trek bikes tend to integrate more functionality focused design elements in their bikes, whereas Specialized MTB are focused more on efficiency and durability.
These are some of the primary differences between Specialized and Trek bikes that you can expect to encounter when choosing between the two. While both of these brands are well-known for their high-quality manufacturing standards, they each offer tailored MTB experiences based on the rider's preference. You can't compare a low-end Specialized bike to a high-end Trek bike and vice versa.
Brand Comparison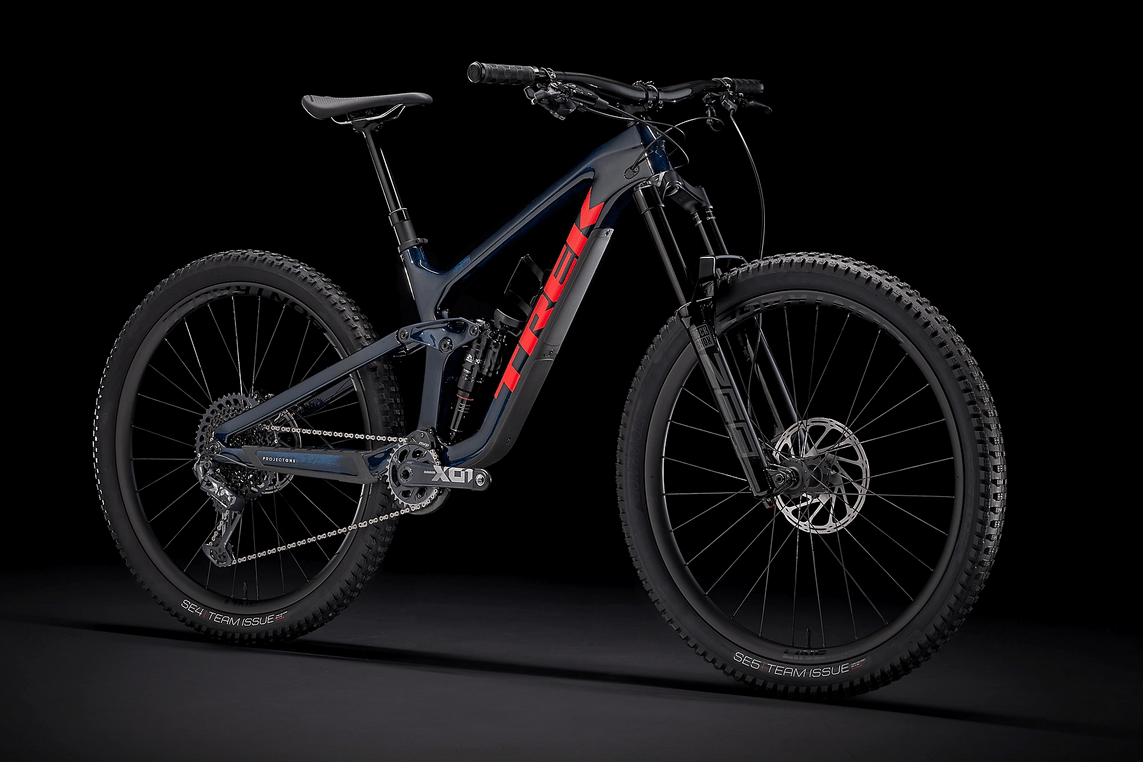 Trek mountain bikes focus heavily on trail riding. They incorporate several innovative elements such as OCLV carbon and Alpha Aluminum to deliver stunning mountain bike performance that often times far outperforms the competition. Specialized focuses on a similar approach however their approach is more cohesive.
Specialized offers a wider array of innovative riding accessories and add-ons you can add on to elevate your riding even further and the company prioritizes aerodynamics and performance over durability. These are all factors to consider when making a decision about which brand is right for you.
Core Feature Comparison
Trek and Specialized have a lot of similarities when it comes to the core features you can expect to find when choosing between the two brands.
However, the variants between the two that do exist can have a massive impact on your ride's quality.
Below, I'm going to cover all of the most critical aspects that riders need to know when it comes to the overall usability of the various bikes offered by Specialized and Trek.
Build Quality/Frame Material
An interesting thing to note about Trek and Specialized mountain bikes is that both companies use premium quality aluminum to craft their bikes.
However, in certain instances, the particular type of bike you buy will determine what material it is made from.
On high-end model mountain bikes, you can expect to find bikes made from carbon fiber materials. Keep in mind, the higher quality the material is that you get, the more expensive your mountain bike will be.
Selections Offered
Both Specialized and Trek offer a wide range of different mountain bike options ranging from full-suspension bikes, hardtail bikes, electric bikes, and more.
Both of these companies also offer a wide range of color options, designs, and configurations in their bikes for you to choose from, making it easy to find the exact mountain bike for you, regardless of what you are looking for.
Gear Functionality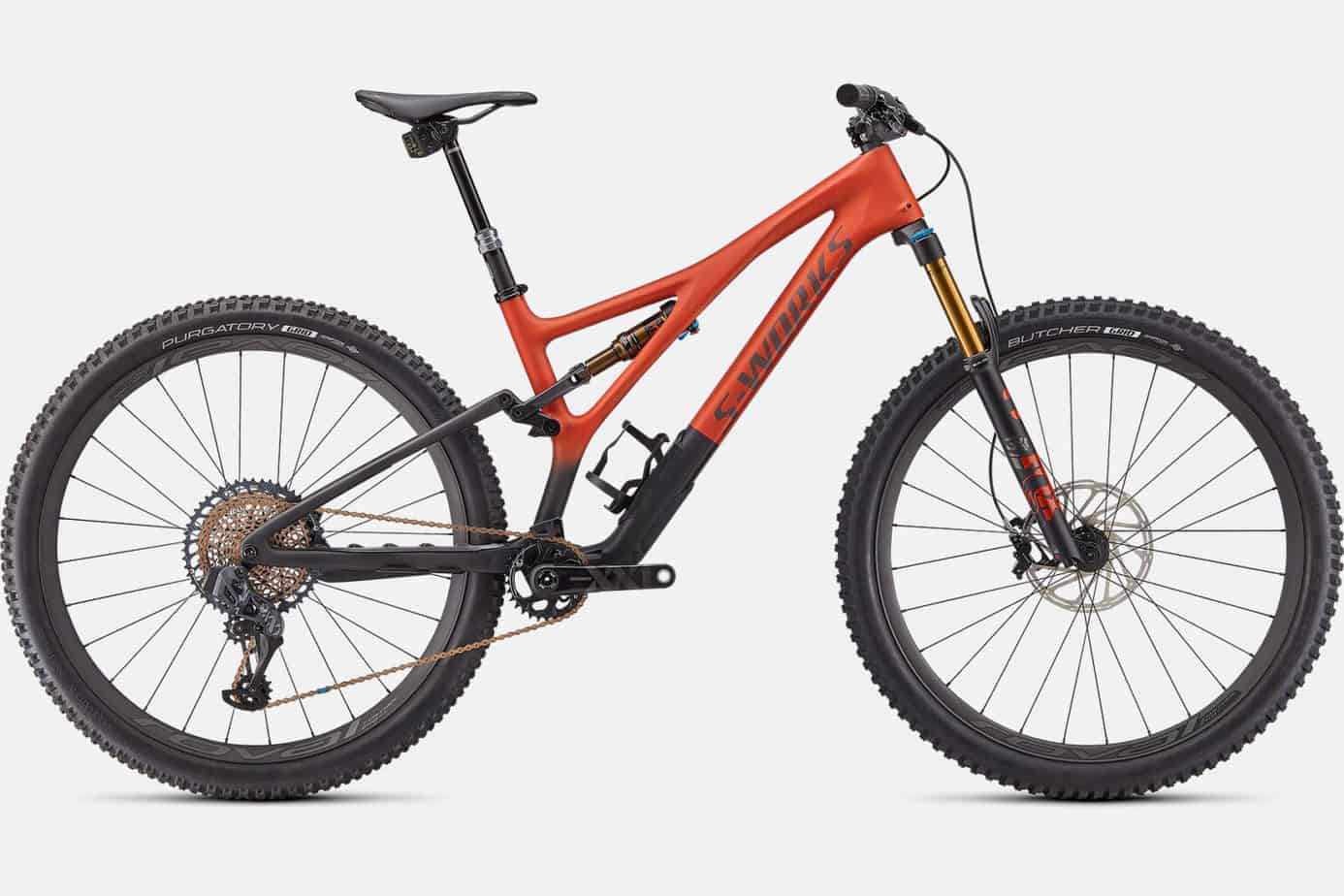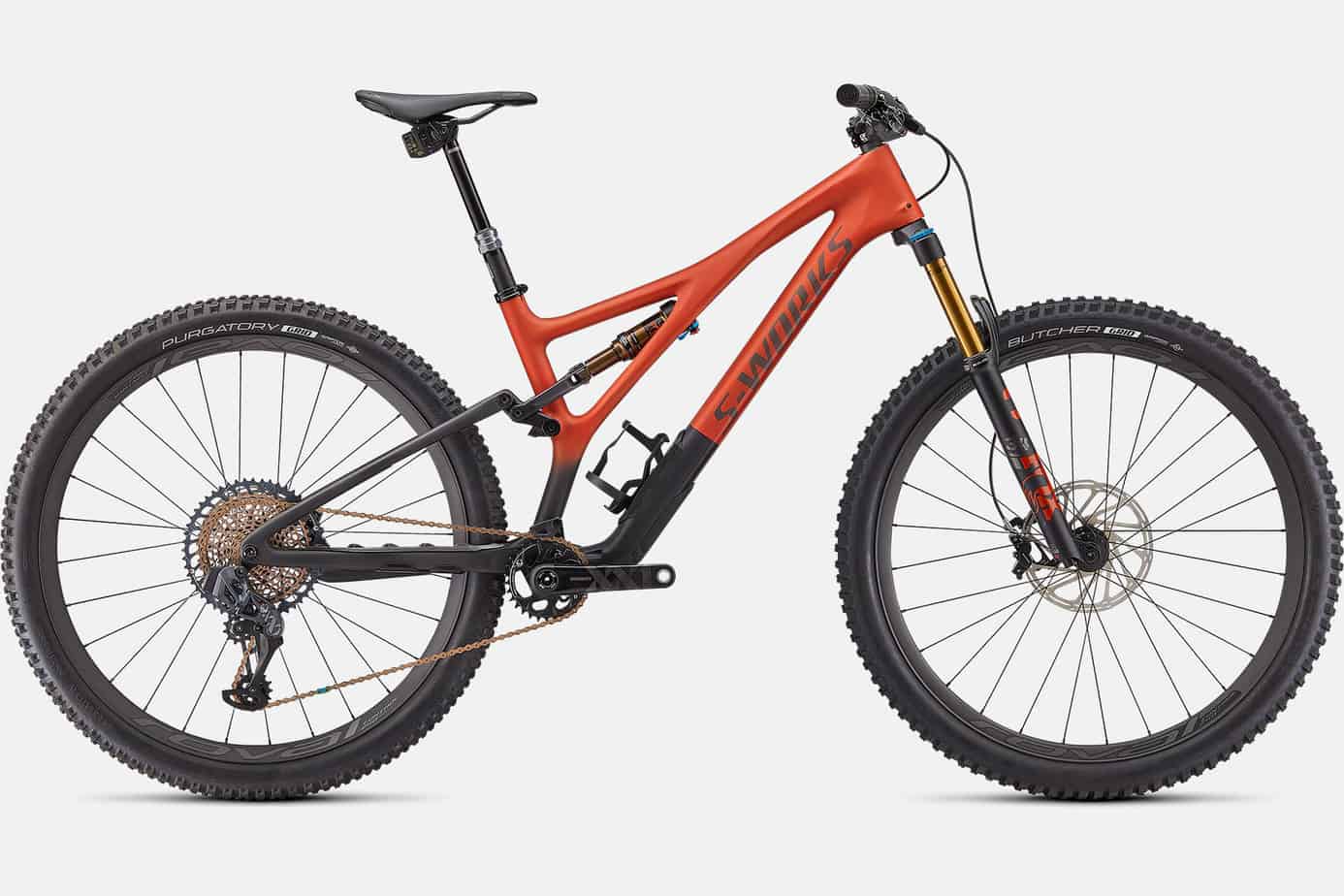 Smooth gear transitions can be the difference between a great ride and a gnarly crash. Without the proper gear ratio installed on your mountain bike, you will risk losing serious performance and functionality on the trail.
Both Specialized and Trek provide various mountain bikes that use high-quality gear components, which will enable you to achieve smooth shifts regardless of how gnarly the trail is.
Braking System
While both brands have similar set-ups in terms of the way that the brakes function on their bikes, Trek bikes come with this unique feature known as an active braking pivot, which keeps the suspension on your bike busy when you engage the rear brake.
Specialized mountain bikes also use premium brake set-ups that are fast-acting, accurate, and powerful.
Overall Value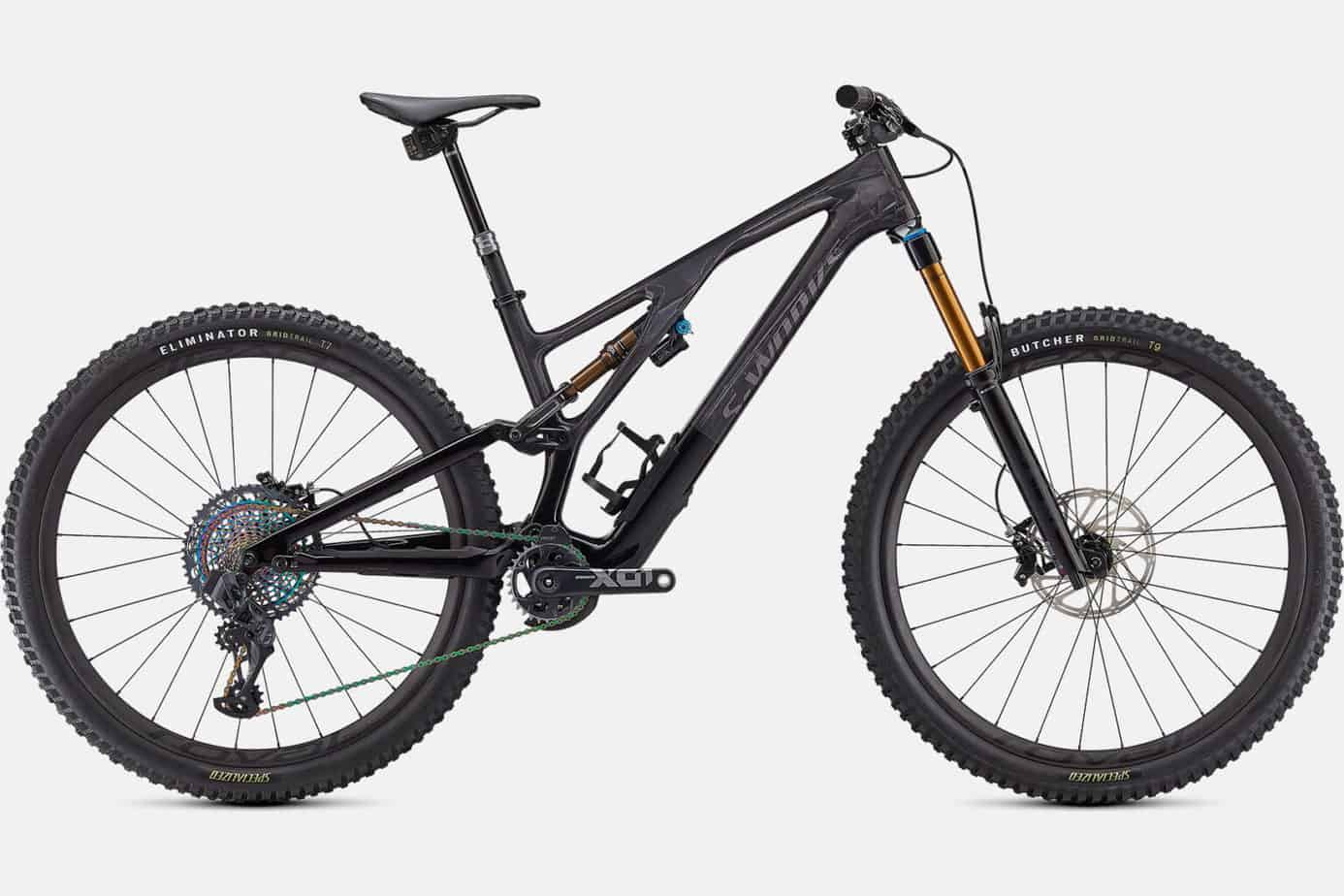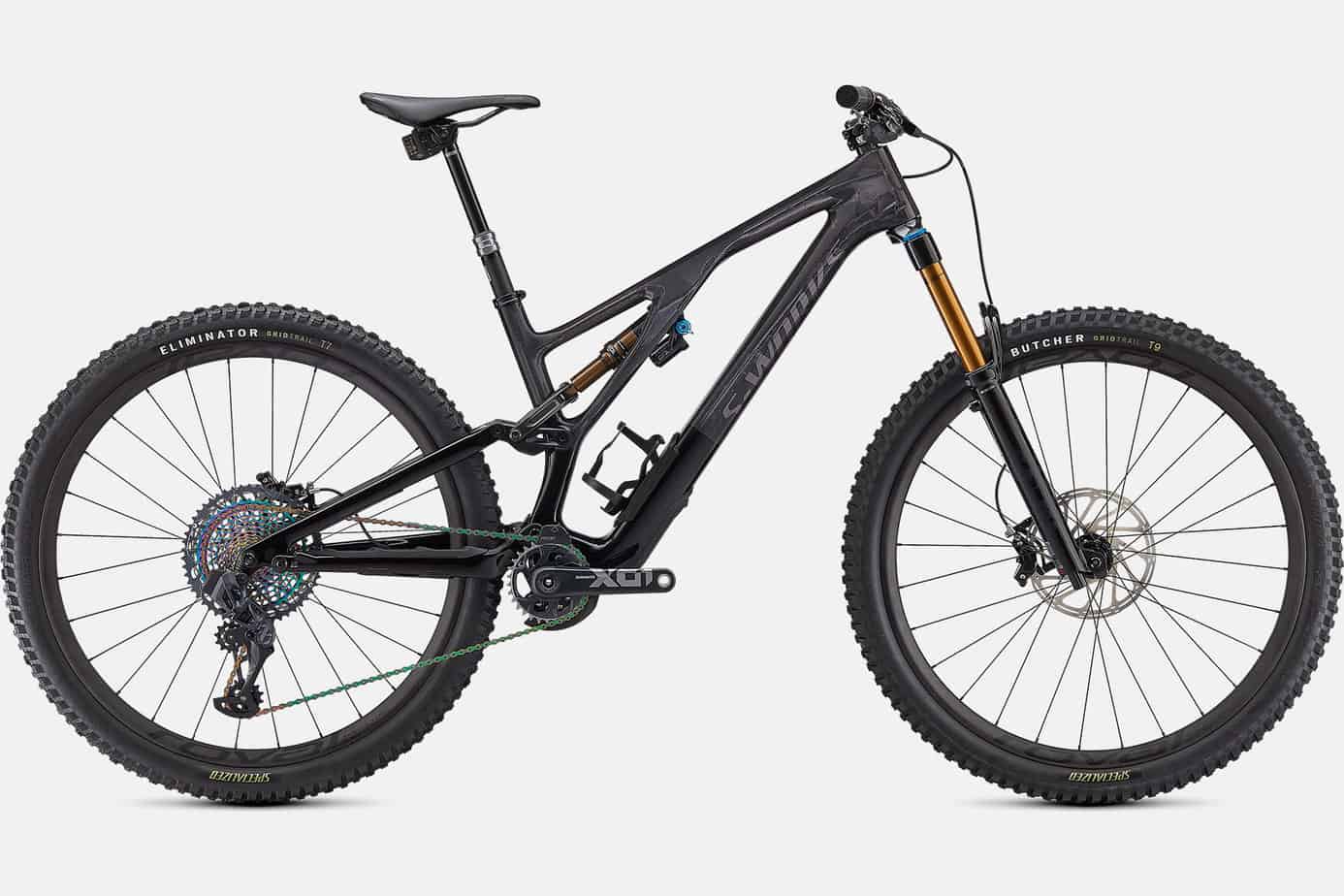 All in all, both of these mountain bike brands utilize innovative design and premium grade components that combine to deliver smooth actioning and hassle-free rides.
When it comes to making a decision about which one of these bike brands is best for you, the final answer will really depend on what your personal riding preferences and needs are.
If you're someone looking for versatility, functionality, and power for beginners and intermediate riders, Trek has many more options for you to choose from when compared to Specialized.
For those that want more modern looking and pre-built bikes built for racing and bombing mountains, Specialized offers more options than Trek. It's all a matter of what you need out of your mountain bike and what you're willing to pay.
Make A Decision: Which brand is better?
I would say Trek just due to the fact that it offers the most variety and selections. If you want a more modernized approach to mountain biking in general.
To put it simply, Trek is a titan in the industry. The company is currently rated as the #1 mountain bike brand in the world, and for good reason!
At the end of the day, it's your decision, and you should only choose the mountain bike that meets your needs the best according to whatever specific ride style you rock!
Top Alternative Recommendations
The Trek Slash 8 Mountain Bike is made from an aluminum frame that provides lasting durability and ultra-stability while out on the trails.
It comes packing a RockShox Yari RC fork that has 160mm of travel.
The rear shock system is a RockShox Deluxe DebonAir RE: AKTIV Thru Shaft that is very responsive yet capable of providing solid support when tackling tougher trails.
This bike also has SRAM Guide R brakes which deliver powerful stopping under all conditions.
It's also outfitted with SRAM GX Eagle shifters that I like because they deliver versatility to the bike.
Pros
Responsive suspension, durable frame.
Cons
Slash 8 | Trek Bikes
Slash 8 is an aluminum enduro mountain bike with fast-rolling 29er wheels, a 160mm RockShox fork, and Trek's exclusive RE:Aktiv with Thru Shaft shock.
Check Price
We earn a commission if you click this link and make a purchase at no additional cost to you.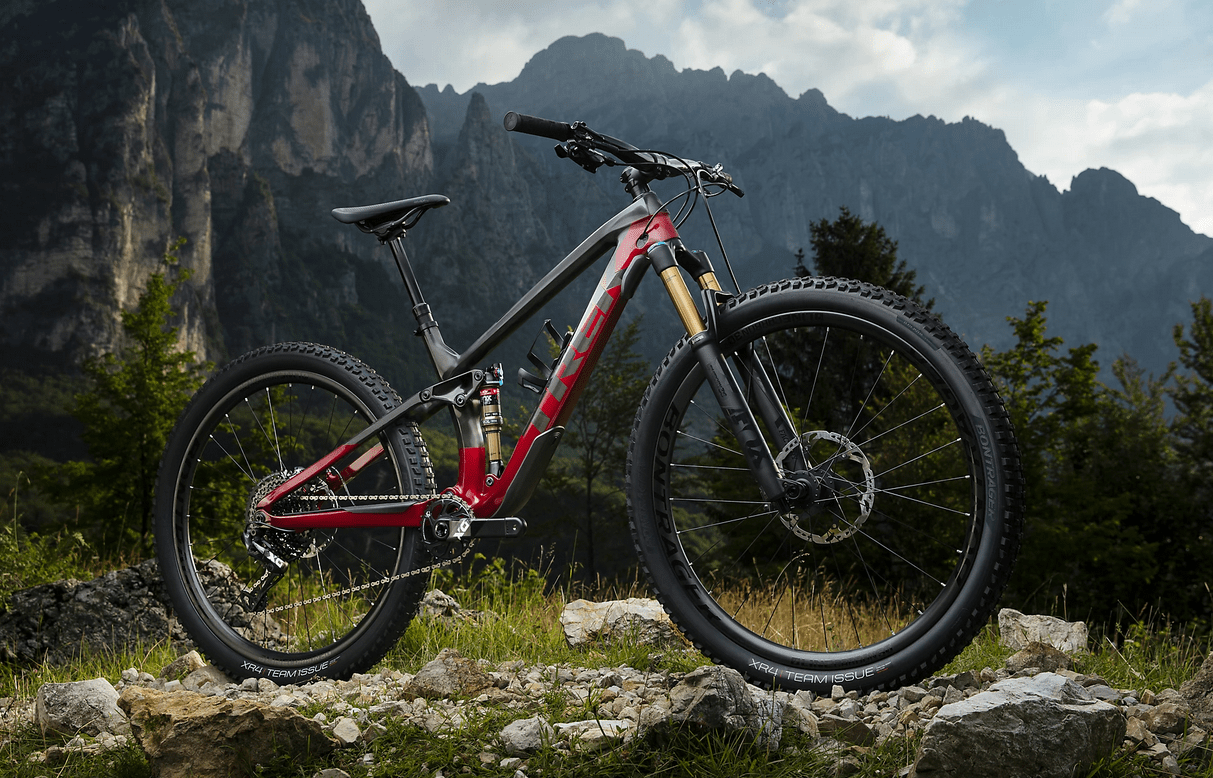 The Trek Fuel EX 9.9 Mountain Bike is outfitted with a Fox 36 Factory Series Float Grip 2 fork that works well in tight corners and large drops.
The SRAM X01 Eagle shifters work great for maintaining balance when engaging in quick speed changes.
The frame is made from carbon fiber which provides ultimate durability and longevity throughout the life cycle of the bike.
The fork has 140mm of travel which is perfect for taking on steeper trails requiring fast adjustment.
Pros
High-quality frame build, relatively lightweight.
Cons
Not comfortable for all body types.
Fuel EX 9.9 | Trek Bikes
Fuel EX 9.9 makes no compromises. A carbon frame, carbon wheels, SRAM's X01 Eagle 1x12 drivetrain, and FOX Factory Float suspension make this the one carbon full suspension mountain bike that rules every trail.
Check Price
We earn a commission if you click this link and make a purchase at no additional cost to you.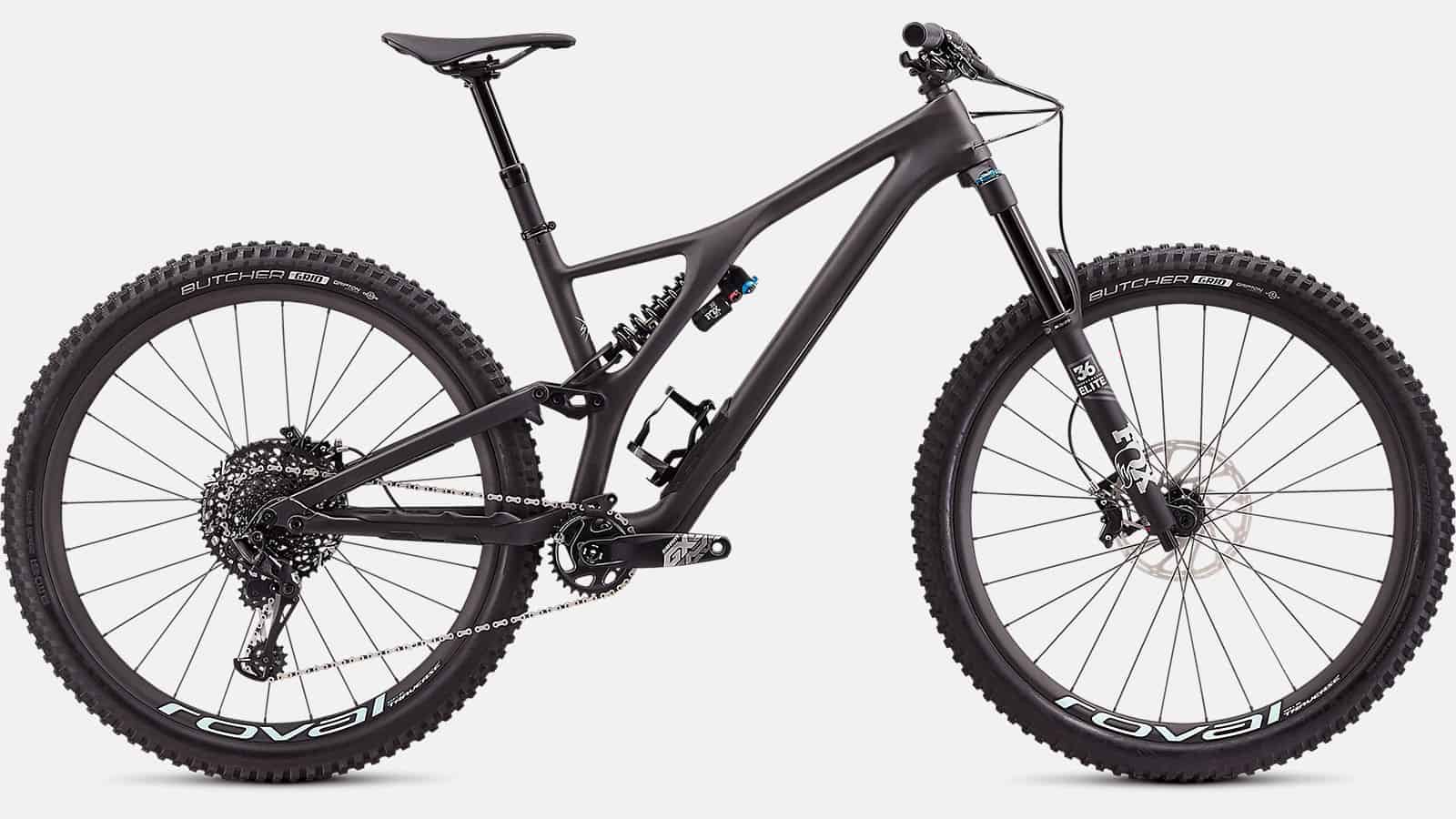 The STUMPJUMPER EVO PRO 29 is made using a FACT 11m carbon frame and has a beautiful asymmetrical design.
It features fully enclosed internal cable routing which delivers a smooth and clean finish to the look of the bike overall.
It's also equipped with a FOX FLOAT 36 Performance Elite fork that delivers maximum responsiveness. The rims are Roval Traverse Carbon 29s and they look great out on the trail.
Pros
Durable frame, responsive suspension.
Cons
Stumpjumper EVO Pro 29 | Specialized
If you're on the hunt for the perfect shred sled—you know, a "trail bike" that you can take down DH trails, huck off blind drops, or plow through the rowdiest of rock gardens—you'll find yourself right at home on the Stumpjumper EVO Pro 29.
Check Price
We earn a commission if you click this link and make a purchase at no additional cost to you.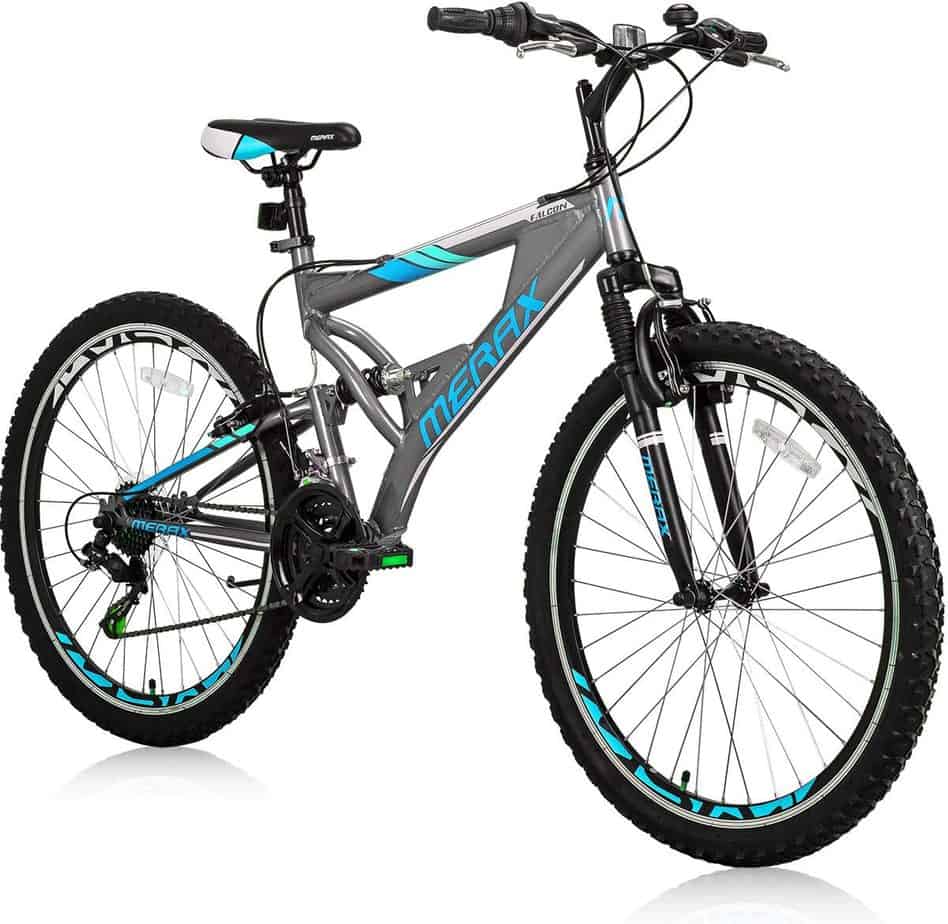 The Merax 26″ Mountain Bicycle comes with integrated suspension forks that provide lots of cushion for those rough rides and windy trails. This bike also comes outfitted with a 24-speed Shimano shifter that makes it easy for you to change gears efficiently and smoothly.
This particular MTB was designed to meet all of your riding needs thanks to its dual-braking system that delivers accurate and responsive stopping power at the drop of a dime.
Pros
24-speed derailleurs, dual-brake system, and full suspension fork.
Cons
Only comes with a limited 1-year warranty.
Merax Speed Mountain Bike | Amazon
Experience a smoother ride that absorbs shock with ease from both ends with front and rear suspensions, resulting in less disruptive rebound when riding rough terrain and promoting consistent ground-wheel contact when turning hard corners or on slippery terrain for optimal driving efficiency.
Buy at Amazon.com
We earn a commission if you click this link and make a purchase at no additional cost to you.
FAQs
Question: Is Specialized a good mountain bike brand?
Answer: While I wouldn't consider Specialized as the best bike brand, it is definitely one of the best mountain bike brands on the market today.
Question: Which MTB brand is rated for the highest durability?
Answer: Both Specialized and Trek use premium grade aluminum materials to craft their bikes; on higher-end models, the materials are upgraded. Because of this, both bikes meet the same durability standards regardless of which option you decide to go with.
Question: What is the best mountain bike brand?
Answer: As of today, Trek is rated as the best all-around mountain bike brand on the market.