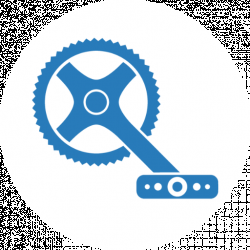 Latest posts by MTB Insider Team
(see all)
For those ambitious riders who love exploring new trails and mountainsides, you know how important it is to choose a great bike that can deliver the level of performance you need to tackle every trail obstacles on your path. If you're in the market for a premium hardtail bike that is loaded with tons of features, the Giant Talon 3 may be just what you've been looking for.
The Giant Talon 3 is a modernized release from the well-known bike company Giant, and it incorporates a hardtail MTB with a trail bike design that delivers versatile, usable performance. It's also packed with a lot of great high-value features such as 29-inch wheels, an ALUXX aluminum hardtail frame, a Shimano 24-speed gear configuration, and much more.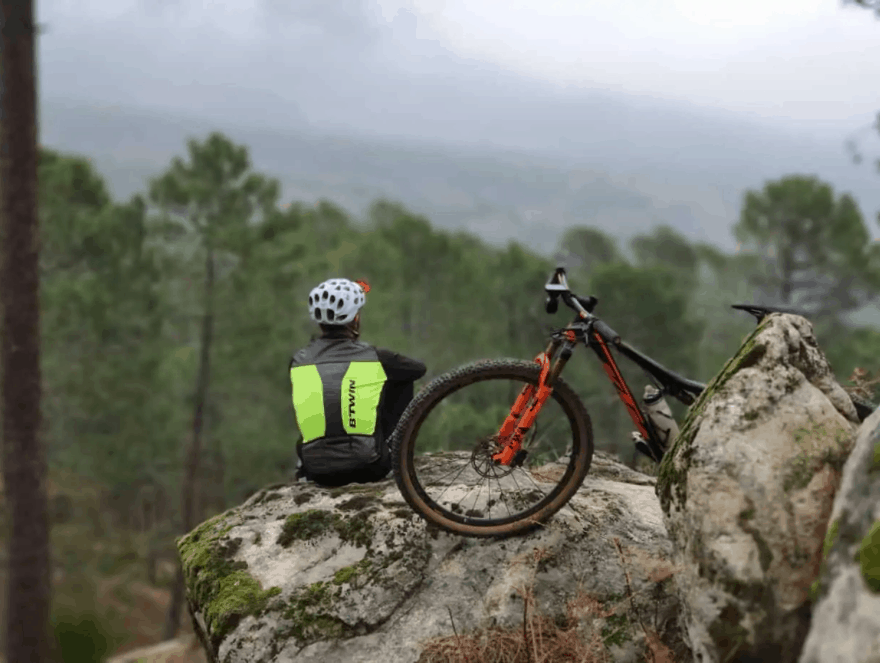 The streamlined design of this great featured bike optimizes all of the most important aspects that a rider could ask for such as comfort, functionality, and fit. Giant is a Taiwanese-based bicycle manufacturing company that makes bikes for amateur and professional riders alike.
The Talon 3 comes in two distinct variant models: a 27.5in wheel model and a 29in wheel model. This gives you the ability to find the right bike that meets your exact performance needs regardless of what they are.
If you've been looking for a premium built, powerful, well-designed, and responsive hardtail mountain bike that will allow any rider to take on the toughest of trail obstacles without hesitation, the Giant Talon 3 may be a great bike option for you.
Who is the Giant Talon 3 for?
To start off, the Giant Talon 3 was designed for those riders who seek a great XC trail experience backed by innovative features and dependable performance. While it is marketed towards entry-level riders looking for a high-performance bike, experienced riders will also be able to enjoy all of the various features that come with the Talon 3.
For those that are concerned about price, The Talon 3 comes in at around $749.00 for the base model, making it very accessible for a large sector of the mountain biking market.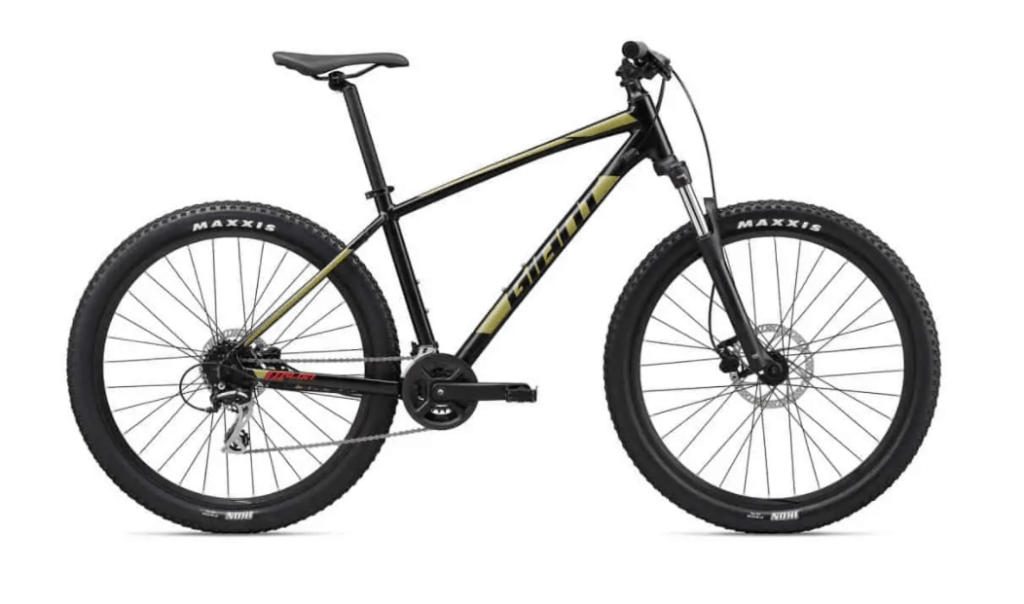 The Talon 3 also comes outfitted with a 100mm suspension fork, Shimano and SRAM groupsets, Tektro hydraulic disc brakes, and a lot of other high-quality components that help to enhance the overall performance of the bike.
In my opinion, this is the perfect bike for a beginner mountain biker who is looking for a bike that will enable them to fine-tune their skills without shelling out too much cash. 
Pros & Cons: Giant Talon 3 
The Giant Talon 3 comes with several pros and cons based on what you're looking for. However, from a practical design standpoint, there are many features on the Talon 3 that can be classified as either a pro or con regardless of what your individual preferences are.
Pros 
100mm front suspension fork w/ hydraulic lockout that deliver immense support on rough terrain

Tektro Hydraulic disc brakes that deliver powerful stopping capabilities in virtually any environment 

Lightweight yet durable ALUXX butted aluminum frame design adds versatility and enhanced performance capabilities 

Shimano 2×8-speed drivetrain that provides responsive gear changes 
Cons 
Limited color options 

Slightly expensive for a hardtail
Core Features: Giant Talon 3 
In-Depth Feature Look
Frame 
The Giant Talon 3 is made from an ALUXX-grade butted aluminum frame that is extremely durable yet lightweight. The frame on this bike is sturdy; however, it's very intuitive and flickable, allowing you to take on virtually any terrain or trail outside of super steep inclines.
You won't have to worry about damage, scratches, or blemishes affecting your frame over time, which is great. The frame on the Talon 3 is coupled with an SR Suntour XCT30 HLO fork with a lockout feature and a preloaded adjuster, which makes it easy for you to adjust your riding style on the fly. 
The fork also comes with 100mm of travel making it nice and flowy over features and jumps. 
Brakes 
The Giant Talon 3 comes equipped with Tektro HDC M275 hydraulic disc brakes that deliver accurate and powerful stopping capabilities on any terrain. The brakes on this bike are backed by Shimano Altus shifters that allow you to easily change your speed and positioning in a split second to tackle any types of challenges in your way. You'll have the feeling of total control over this bike, and its superior handling is thanks to the 30.9mm Giant Connect Trail handlebar setup that comes with it. 
Wheels/Tires 
The Giant Talon 3 is outfitted with a Giant Alloy double-wall wheelset and Maxxis Ikon 27.5×2.2in tires with the ability to upgrade to 29in tires. This powerful wheel and tire set combine to deliver maximum traction on various surfaces in addition to superb handling capabilities, which allows you to enjoy the ride more and worry about laying the bike down or smashing into a tree less.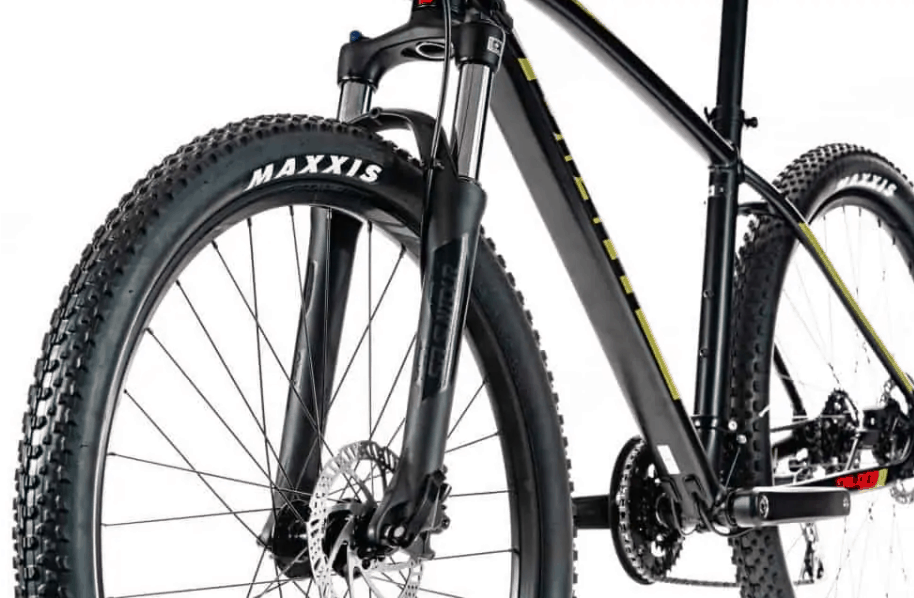 Drivetrain 
The Talon 3 is outfitted with a Shimano 2×8-speed drivetrain that provides accurate and dependable shifting, plus efficient power distribution throughout your entire ride. The drivetrain's functional performance capabilities on this bike are enhanced thanks to the Prowheel forged 22/36 crankset and the MicroShift FD-M282 front derailleur in addition to the Shimano Acera rear derailleur that comes stock. 
The bike is also outfitted with Stainless steel 14g spokes and Ally disc 32H hubs for a clean and sleek overall look. 
Alternative Recommendations 
The Schwinn Bonafide Mountain Bike is built with an aluminum frame that provides durability and stability on virtually all trail. This bike is also outfitted with a very powerful Schwinn branded suspension fork that enables you to take on bumpy and uneasy terrains pretty easily.
You will also enjoy the incredibly accurate and responsive 24-speed Shimano EZ fire trigger shifters that come with the bike as they deliver on the fly gear-shifting to help you keep up with your ride's demands. This bike requires assembly upon delivery; however, it comes with a 5-year limited warranty, which is great.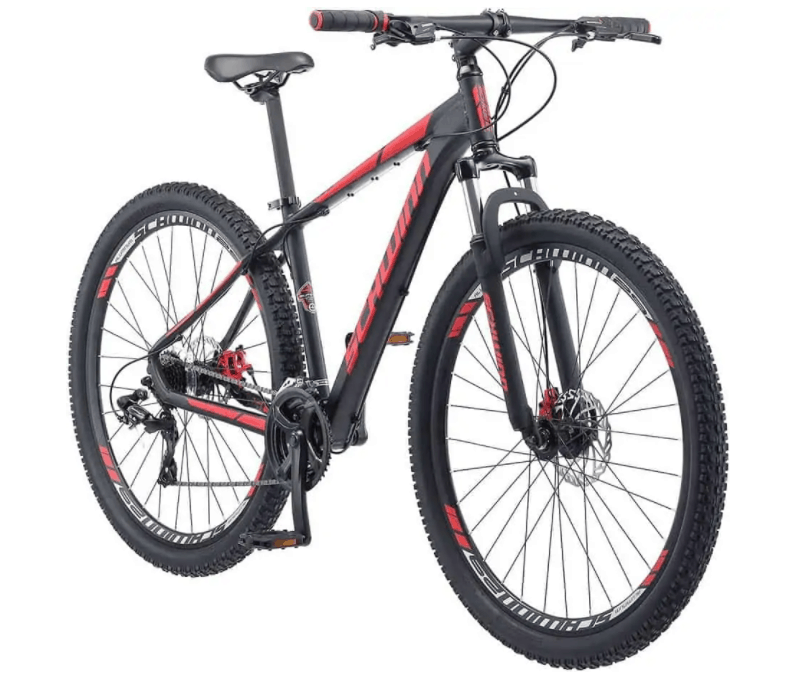 The Bonafide also ships with 29in wheels which is great. The Bonafide bike has high-profile double-wall alloy rims that are strong yet lightweight, which adds versatility and flexibility to the overall design of the bike. Pros: 24-speed EZ fire trigger shifter, 5-year standard warranty, and easy assembly. Cons: rough ride profile. 
This bike also comes with front and rear mechanical disc brakes that deliver accurate and responsive stopping power. The ally cranks on this bike reduce the amount of routine maintenance you have to perform on the bile while also delivering reliable shifting in different situations. This made the alternative list due to it's 5-year standard limited warranty and thick fluid tire/wheel setup. 
Schwinn Bonafide Mountain Bike | Amazon
With an aluminum mountain frame in addition to a VERY powerful Schwinn suspension fork, the Schwinn Bonafide Mountain Bike provides a durable riding experience without transferring the shock to the rider.
Buy at Amazon.com
We earn a commission if you click this link and make a purchase at no additional cost to you.
09/30/2023 12:06 am GMT
#2 Omeng Shock Speed Mountain Bike
The Omeng Shock Speed Mountain Bike is constructed with a high-carbon steel frame with a premium grade suspension fork, which delivers solid impact absorption. The combination of these two parts alone delivers consistent, comfortable cruising capabilities while also making it easy for you to take off-road without having to worry about damaging the bike.
This bike is outfitted with unique wheels and tires that are able to withstand a variety of different environments and terrains with ease. Pros: consistent ride profile, off-roading capabilities, and unique wheel/tire combination. Cons: lack of customization options.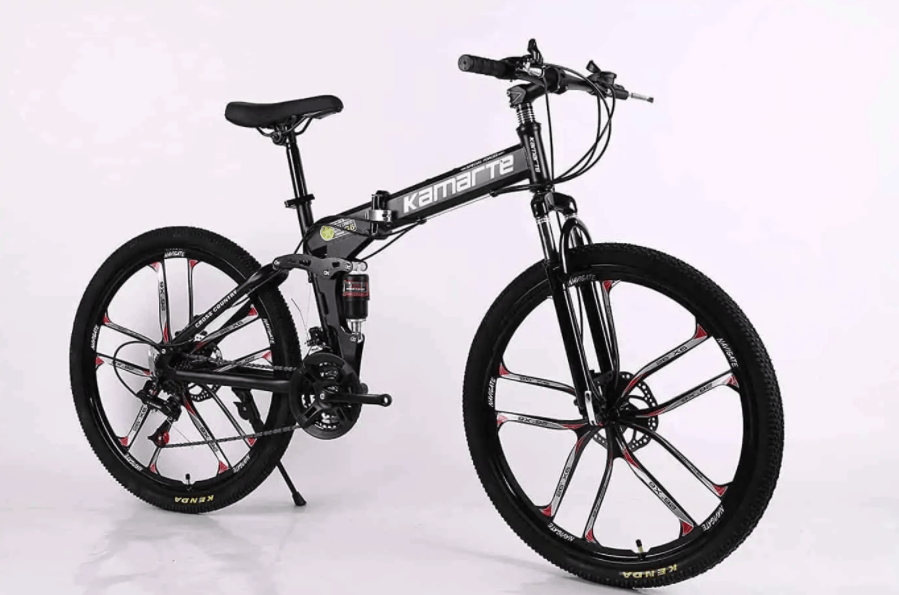 One of my favorite features about this bike is that it comes with a quick-release clamp that makes it easy to fold the bike in half, that's right, the bike folds in half which makes it a perfect option for those riders who want portability.
This bike also comes equipped with a solid brake system that delivers precise and accurate stopping power. I chose this as an alternative due to its durable build quality and comfortable ride setup. 
#3 SAVADECK DECK300 Carbon Fiber Mountain Bike 
At the top of our price range is the SAVADECK DECK300 Carbon Fiber Mountain Bike. This awesome hardtail features a TORAY T800 carbon fiber frame that is very durable, functional, and lightweight, making it a very versatile bike.
This bike is also outfitted with a Shimano M6000 DEORE 3*10S derailleur system on the front and rear, which adds easy functionality so that you can launch your rides with no hassle.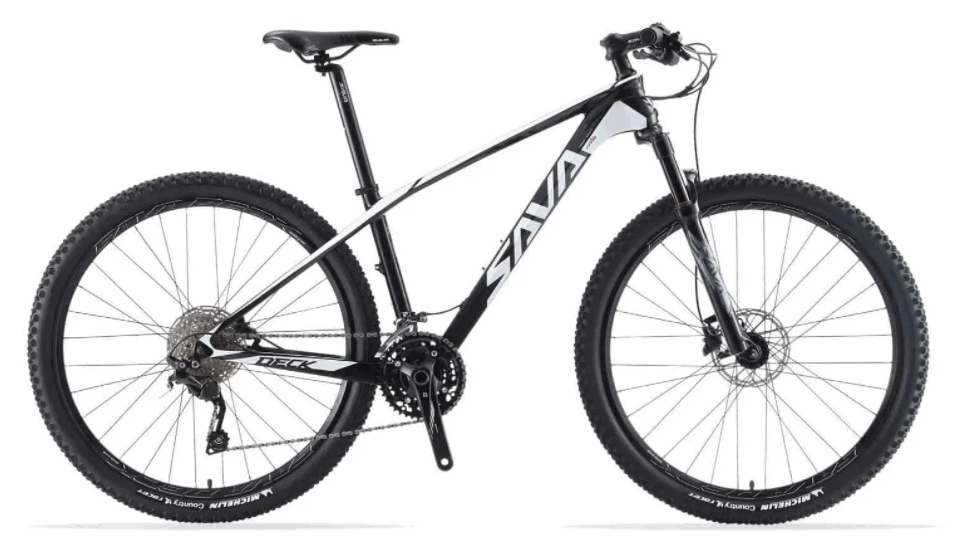 You'll also find that this bike is equipped with a Shimano MT200 disc brake system that is backed by continental tires. The braking system uses double mechanical disc brakes that deliver accurate and powerful stopping capabilities in virtually any terrain or climate.
This bike uses an SR Suntour fork that provides 100mm of travel to enhance the overall control and maneuverability of the bike. Pros: SR Suntour fork, easy usability, and setup, and powerful disc brakes. Cons: tires don't match the rest of the bike setup. 
The continental mountain bike tires that this bike is outfitted with work nearly perfectly for long trail rides, providing excellent traction and grip. This selection made the alternative section because of its powerful braking system and carbon fiber frame.
#4 Steppenwolf Men's Tundra Pro Hardtail Mountain Bike
The Steppenwolf Men's Tundra Pro Hardtail Mountain Bike comes equipped with an Afline 8 Rapidfire shifter that delivers accurate and responsive gear changes on the fly. This bike is also outfitted with Schwalbe marathon tires that sit atop 1 M240 wheel w/ Shimano spokes that provide increased support on your rides. The rear section on this bike is short and ultralightweight, making it very agile on tight corners and switchbacks.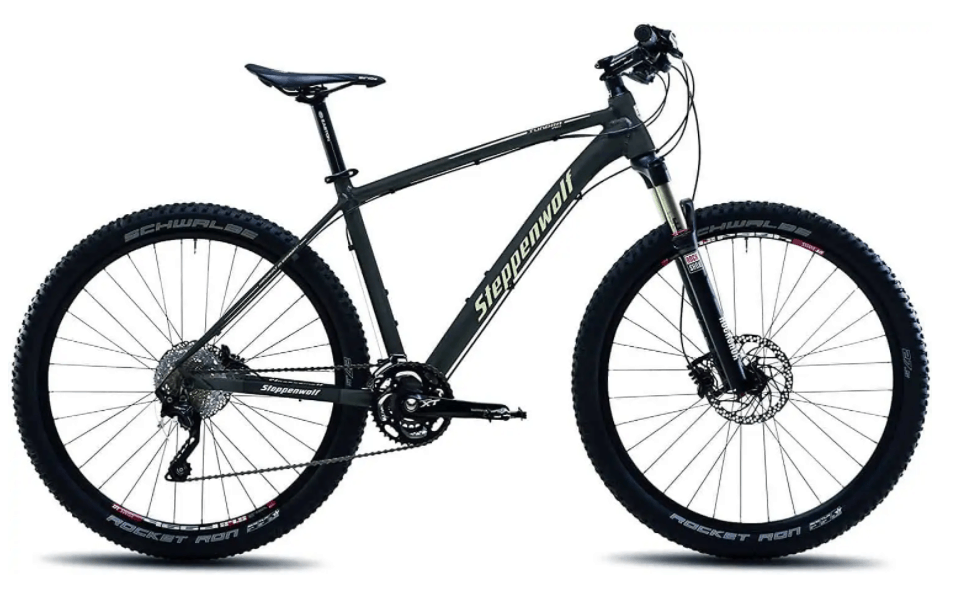 This bike is also outfitted with Shimano br-m506 180/160mm brakes that are very responsive, and they deliver powerful stopping power on the fly. You'll also enjoy the triple-butted ultralightweight aluminum X6 frame that is doubled with a RockShox Reba RL 100mm Fork that arrives at your door 99% assembled. Pros: RockShox fork, marathon tires, and durable X6 frame. 
The saddle on this bike is a Sirio S1 model that sits on an Ea50 post, which is very comfortable so you can ride the bike for long periods of time without becoming uncomfortable. This made it to my alternative recommendations because it's a powerful bike that offers advanced riding capabilities. 
FAQs
Q: Is the Giant Talon 3 a good starter bike?
A: Yes, the Giant Talon 3 is a great starter XC mountain bike that is affordable and fully featured. If you're someone looking to get into mountain biking or have minor experience and want a bike for long trail rides, the Talon 3 is a great option.
Q: What is the difference between Giant Talon 2 and 3? 
A: The primary difference between the Talon 2 and 3 is the drivetrain, the Talon 2 has a 2×9 drivetrain whereas the Talon 3 has a 2×8 drivetrain. 
Q: Is the Giant Talon 3 tubeless? 
A: Yes, the Giant Talon 3 uses a tubeless system. The Talon 3 is also very durable and high quality in its overall build, making it a stellar entry-level hardtail mountain bike. 
Honest Opinion 
When you look at the Giant Talon 3, it's packed with a lot of premium features and components such as the ALUXX-graded butted frame and powerful Tektro HDC M275 hydraulic disc brakes that make it a formidable contender for entry-level XC bikes. 
If you're someone who wants a high-performing, durable, and versatile hardtail that is capable of taking on some of the roughest terrains, the Giant Talon 3 is a great option. 
Conclusion 
The Giant 3 is a budget-friendly powerhouse of a mountain bike without a doubt, before making your final purchase decision, take into consideration any specific features or capabilities that you're looking for so that you can get an accurate view as to whether or not this is the right mountain bike for you. Use this review as a resource to assist throughout your shopping journey so that when you hit the trail all you have to focus on is riding.
Related reads: