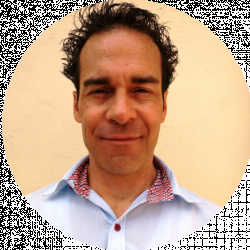 Latest posts by Douglas Bloom
(see all)
Orbea is the largest bicycle manufacturer in Spain. Having been in business for a long period, the name has become synonymous with quality and high-end performance bikes used for professional and amateur racing. They also have other bikes such as triathlon, urban, and MTBs. We have compiled a list of the best Orbea mountain bikes in the markets. We gathered information from bike fan pages, user testimonials, and online reviews.  
Our Top 9 Orbea Mountain Bikes 
The following is a list of the best Orbea Mountain bikes. Take note they have been listed according to the various categories.
Best Road Racing – Orca
This is the most popular performance bike made by this company. The design suits professional cyclists looking to win high-profile races. At the same time, it offers the prices and models that cater to weekend warriors, Strava hunters, and amateurs. 
You can get this model in 12 unique builds. The frame options are OMR and OMX carbon. If the 12 builds don't meet your requirements, you have the option of building your model. You get to choose the components and colors. 
There are a variety of groupset options to choose from. For example, you can get Shimano Tiagra on the cheapest models while Shimano Dura-Ace and SRAM Red eTap. Go for the Orbea Orca if you are looking for the most technologically advanced, lightest, and fastest model.  
Pros
Carbon frame

Professional and amateur racing

Road racing geometry

OMR and OMX frame shapes

Large tire clearance
Cons
Needs to be shipped to your location

Not for beginners 
Best Endurance – Avant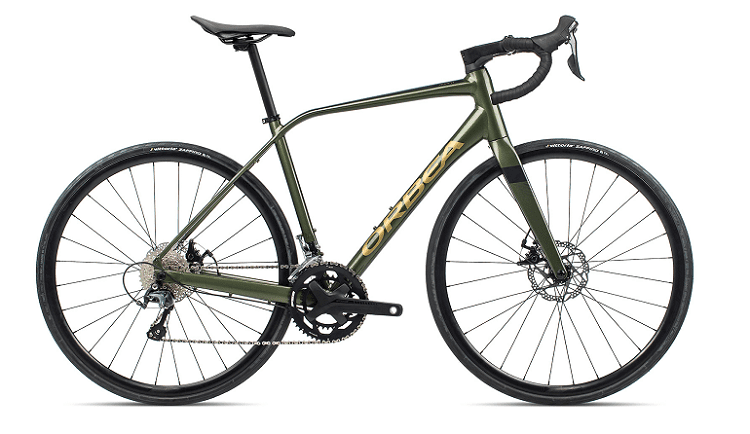 Ike frame technology has advanced so much. It may be hard for an amateur racer to point out the differences. Orbea Avant bikes are a good example of the advancements in frame technology. 
This model is a lineup of two endurance bikes from Orbea. They are designed with stiff carbon forks paired up with lightweight aluminum frames. The Avant aims to meet the needs of intermediate riders. 
It's good for people who want to break their old PRs, test their limits, and go far. However, it's not designed for racing. The groupsets are 105 and Tiagra. They are as good as Dura-Ace, with the main difference being their weight. If you are looking for a good-looking bike that offers plenty of comfort, and is light and affordable, then go for the Avant.
Pros
Disc brakes

ICR Plus

High polish

Carbon fork

Affordable
Cons
Best All-Road – Terra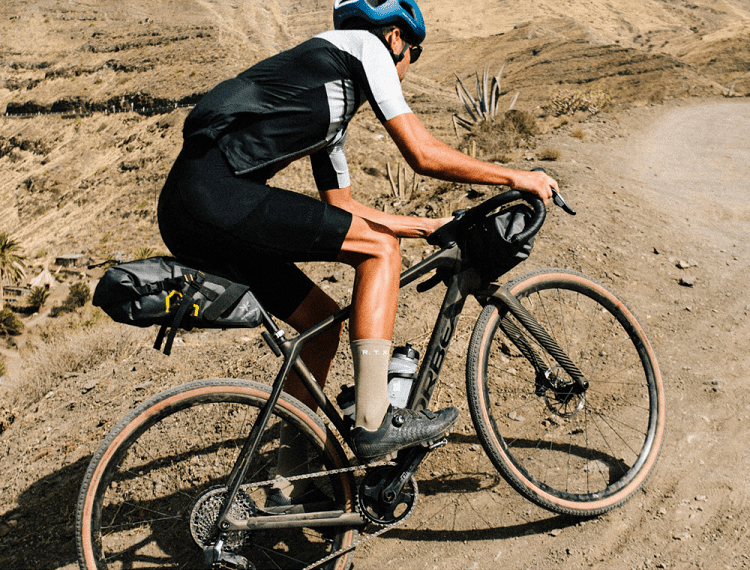 All-road, cyclocross, and gravel are the names used to describe this type of MTB. Such bikes are increasingly dominant on the bike scene. The Orbea Terra is no different. It's an all-road bicycle capable of handling any type of terrain. 
You get to choose from 9 builds with entry-level, mid-range, and high-end parts. You also get either an aluminum or carbon frame. This bike is suitable for all rider profiles. You can use it for commuting, bikepacking, or racing. 
It features relaxed all-road geometry that offers the best performance on asphalt, gravel, or dirt. It's one of the best bikes that let you continue riding even when you run out of road. 
Pros
Comfort-focused frame

Versatile design

Relaxed all-road geometry

Can be used for all rider profiles

Choice of carbon or aluminum frames
Cons
No option to build a custom bike
Best Enduro – Rallon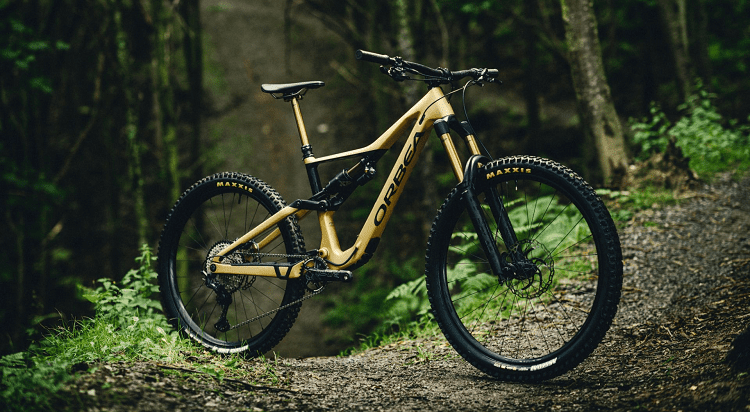 If you are looking for a popular performance bike, then the Rallon is the bike you need to get. Made with advanced monocoque carbon frames, it's a capable enduro machine. Combine this with the best suspension technology and you understand why it's growing in popularity.  
Orbea Rallon is designed with a pure enduro geometry. You get low BB, short chainstays, long wheelbase, adjustable geometry, long cockpit, and a slack head angle. At the time of publishing this piece, the Rallon had four models. They came with Fox rear and front suspensions combined with 170mm of adjustable travel. You can now understand why it's capable of smashing any course. 
The components include mid-range and high-end SRAM and Shimano groups. These offer reliable performance and shifting. Do you want to improve your trail skills or win Enduro events? If your answer is yes, then the Rallon is a great choice. 
Pros
Enduro geometry

Concentric boost suspension

64.5 degree headtube angle

Full suspension

Carbon frame
Cons
Best Trail – Occam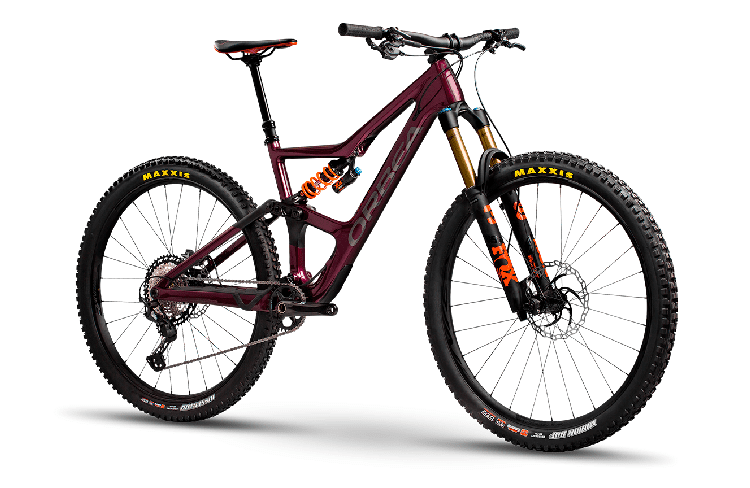 Are you looking for an Orbea bike that can storm tight berms, descend, and climb? Do you want the MTB to do it over and over again without fail? Then go for the Occam. 
This series is available in 8 models. They have a wide range of price tags. Additionally, the lists of specifications are diverse. For instance, the budget-friendly options are built using triple-butted aluminum frames. The pricey alternatives come with carbon monocoque frames.
All Occam models are designed with 140 mm of travel on their rear. The forks, provided by Fox suspension parts, have 140 – 150 mm of squish. They come with wide tires and large 29-inch wheels. This means you can push your limits are you shred different trails. 
This is a great option for anyone looking for a bike with a versatile trail geometry combined with control, balance, and strength. 
Pros
Asymmetric offset design

OMR carbon frames

Full suspension

Trail geometry 

A diverse list of specifications
Cons
Best Cross-Country – Oiz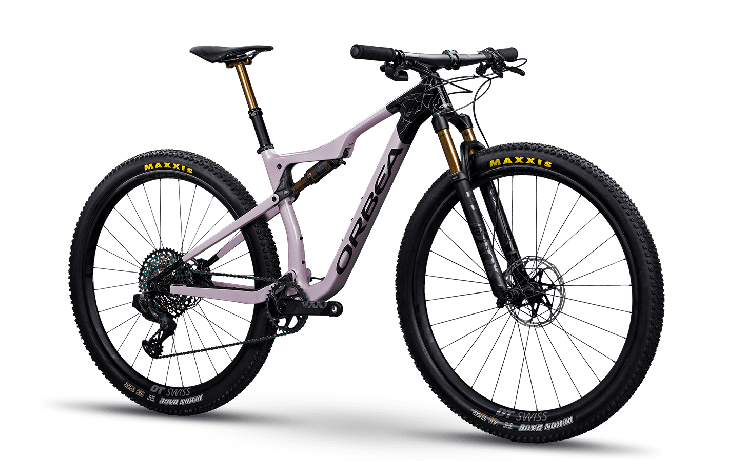 One of the best bikes to give you an advantage and increase your chances of winning cross-country racing is the Oiz. For example, some XC champions such as Tom Misser, Katerina Nash, and Haley Batten use this bike to win races. 
Orbea Oiz is available in 10 breathtaking models. Each comes with a price tag that suits pros and amateurs. For example, the carbon models are a great option if you are looking for great performance. Go for aluminum if you are working on a tight budget. 
100 mm to 120 mm of rear and front suspension is the range of any Oiz model. This comes with adjustable Fox rear shocks and forks. 
Included is a 3-position Squidlock suspension lockout leer designed to give you ultimate control of your dropper and squish. Additionally, you get a chain security feature to ensure a dropped chain doesn't damage your frame. Go for this bike if you want to be at the top of cross country racing.
Pros
ICR chain security

Flat mount discs

Squidlock

High-polish aluminum

OMX/OMR carbon
Cons
Not the best option for amateurs
Best Triathlon – Ordu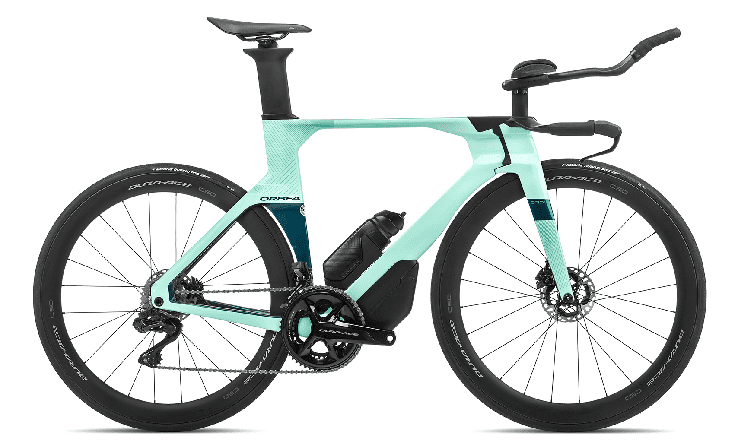 Look at Ordu if you need the fastest and most aero bike made by Orbea. Apart from being a versatile aero bike, it features multisport geometry. This means it is suitable for triathlon and TT events.
Current models feature a Freeflow fork that reduces the drag experienced in previous models. Additionally, a specially designed frame, a Mini taper head tube, and Mondragon tube shapes help reduce drag.  
One of the advantages of Orbea Ordu is you can fully customize it. For instance, you can select your tires, cockpit, saddle, groupset, wheels, and any other parts you need. This option allows you to get the best possible fit and performance. 
It's lightweight thanks to its carbon frame. It also means you can go faster and longer than before. If you prefer TT or triathlon, then the Ordu is the bike of choice. 
Pros
Customizable 

Multisport geometry

Mini taper

Mondragon tube shapes

Freeflow fork
Cons
Best for Urban and Commuting – Vector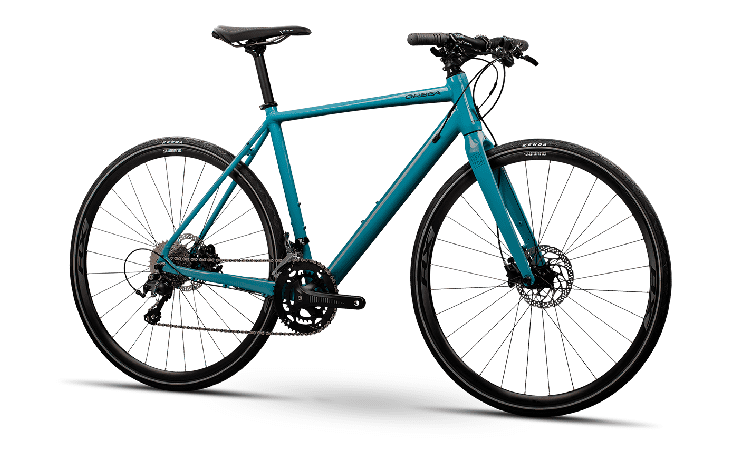 Cycling isn't always about personal bests, Strava KOMs, racing, or performance. Some people just need to get from one point to another. If you are such a person, then the Orbea Vector can be a good choice. It's an urban and commuting bike to get you to your location while enjoying the journey in-between. 
You can add more features such as a rear rack and fenders. The Vector is great for riding around a park with your friends, going to school, or taking you to and from work. One of the benefits of this model is wheel security features and puncture-resistant tires. This gives you the peace of mind of knowing you can go to point A to B without worrying about wheels being stolen or getting punctures.
Pros
Lifetime warranty

Rack and mudguard compatible

Wheel security

Puncture-resistant tires

Disc brakes
Cons
Only for commuting and urban riding 
Best Electric – Gain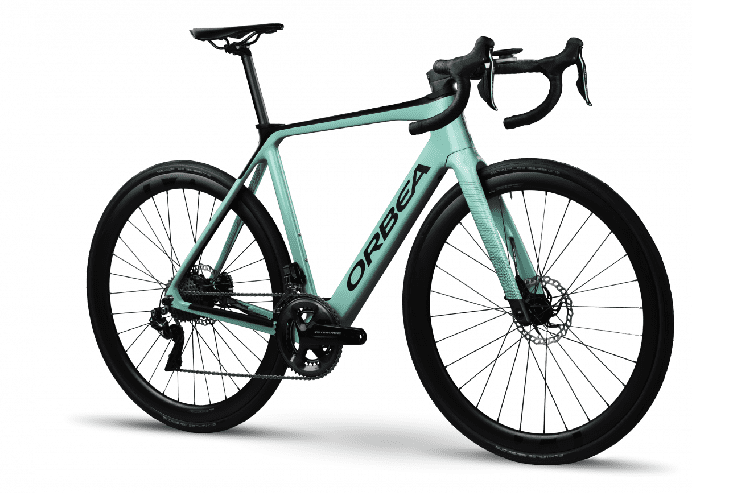 The first thing about the Gain is it doesn't look like an electric bike. For starters, the battery and motor integration are done so well it looks like an ordinary road bike at first glance. 
Orbea Gain uses an Ebikemotion X35 motor to achieve a 20 MPH maximum assisted speed. It also goes for longer thanks to the additional external battery and a 36-volt / 6.9 Amp battery. The rear hub motor ensures drag is minimized. The main battery can be found hidden in the downtube. This model is available with an aluminum or carbon frame. This is combined with wide all-road or narrow road tires.
At the top tube, there is a mode button to ensure you can easily control the motor. It results in a non-clunky and discreet cockpit. There are 7 models to choose from giving you enough options to find one that suits your needs. Go for the Gain to stay out longer and enjoy cycling even when you are tired.  
Pros
Mavic carbon wheels

PAS sensor

Rear hub motor

Internal battery

Mode button
Cons
Maximum assisted speed of 20 MPH
Orbea Mountain Bikes Buying Guide
Most people already know the type of riding they would love to do. That said, there are some things you should look out for. Some people get hung up when it comes to the components of a bike. The following is a guide to help you understand the most important components and what they do. This information helps you make the right purchasing decision. 
Frame
The first choice you need to make is whether to go for a hardtail or full suspension frame. Generally, full suspension frames offer great traction off-road for both descending and climbing. As for hardtails, they are easier to maintain and lighter considering they don't have moving parts. 
However, remember that if each bike had the same components, a full-suspension bike will cost more than a hardtail. So how do you choose the right frame? 
If you are a beginner, go for a hardtail. It offers good performance great value and ensures you learn technique and skill. Take note that if you become of MTBs, you may need to upgrade to a full-suspension bike after a while. 
Suspension
Your bike becomes more capable on rough and stiff downhill trails with more suspension travel. Conversely, the bike becomes lighter with less suspension travel. This means you can cover longer distances and climb better.  
You get more adjustments with higher-end suspension units. They allow you to finely tune your handling preferences. Don't forget to check out the diameter of the sliding tubes (stanchions) of the fork. Keep in mind you get more strength and rigidity when you use wider stanchions. 
A typical trail bike comes with around 140 mm of travel on the fork. Stanchions on such bikes are about 34 mm – 35 mm. Suspension units are costly when bought separately. Consider this when you are switching between two bikes. 
Materials
The majority of Orbea bikes are made using carbon fiber or aluminum. Carbon is considerably more expensive, although it's good for pedaling efficiency (stiffer) and lighter. Aluminum is a robust and good material that offers long life and good value. 
For the highest level of performance, carbon is the preferred choice. This doesn't mean aluminum frames are not good. It's just that aluminum doesn't require constant maintenance. If you don't have the time to give your bike plenty of TLC, aluminum is the way to go.
Wheel Size
The most common wheel sizes on MTBs are 2.5 inches and 29 inches. Each has its merits and demerits. Check them out below!
29-inch Wheels: They carry speed better and hold more momentum. Additionally, the large diameter rolls easier on most obstacles you may encounter on a trail. Go for this wheel size if you are looking for a fast bike. 
27.5-inch Wheels: You get fast turning and quicker handling due to the same diameter. Furthermore, they're stronger and lighter than their 29-inch counterparts. Get this wheel size if you are looking for a fun bike that handles perfectly. 
Tires
Since they are the main contact of the bike with the road, these are crucial considerations. For example, lightweight XC tires are fast. However, they don't offer the best grip for muddy and wet trails. 
On the other hand, tires with a lot of grips tend to be slow on smooth and dry terrains. The good news is tires are not that expensive to change. It's best to get the best upfront to avoid spending more than you should. 
When you are thinking of tires, consider a tubeless option. They use a liquid sealant to plug small holes made by debris and thorns. The sealant also ensures air is kept in the tire. One more benefit of tubeless is they allow you to safely run at lower pressures. This means you get more grip. 
Brakes
If you are looking for controlled braking in most conditions, go for hydraulic disc brakes. When looking at these brakes, consider the size of the rotor or disc. For example, a bigger rotor offers more powerful braking. You need this on a heavy bike like an electric MTB. 
For electric or enduro bikes, check out the number of pistons. You may notice some bikes have two-piston brakes as standard. Go for a four-piston brake as it offers more control and power. 
Cockpit
A short stem combined with a wide handlebar guarantees the best control. You get controllable and direct steering. For better efficiency in XC riding, you may want a little more length and a little less width. 
Dropper Seatpost
A dropper seatpost is a system that allows you to lower or raise the saddle using a lever on the handlebars. The saddle height is dropped when you descend. This ensures you lower your center of gravity. 
When climbing, a higher saddle height lets you enjoy easier pedaling. It also ensures you can use the full length of your legs. The dropper seatpost lets you easily change your saddle height on the move.
Gearing
Current generation Orbea mountain bikes most use what is referred to as a 1x drivetrain. It just means the gears at the back and the pedals are connected to one chainring. 
The setup is easier to maintain, reliable, and clean. This makes them better than their previous counterparts. Although 1x systems have a lower range than traditional systems, they are popular with most riders. 
How About Electric MTBs?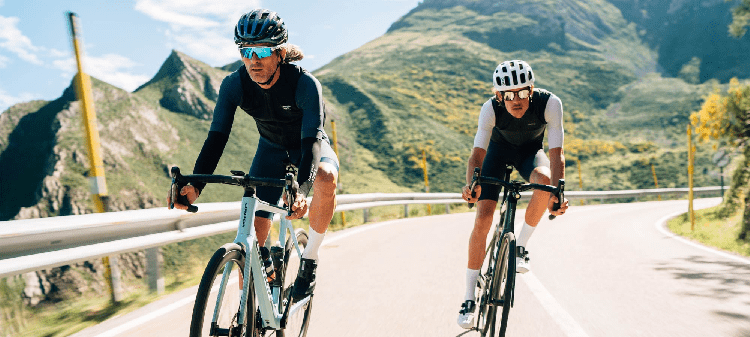 Let's say you have decided you want an electric MTB. Apart from the considerations above, there are two more factors to consider for these types of bikes. They are:
Motor
The majority of motors on e-bikes are integrated into the frame. Changing it down the line is almost impossible. You need to get it right when you buy an e-bike. Most systems are more or less the same at specific price points. However, go for Bosch units as they are renowned for their quality and durable systems.
Battery
The battery is a crucial feature of an e-bike. Generally, the bigger the battery the more range you get. Keep in mind the more capacity your battery has the heavier your bike will be. That said, you need to find the balance between range and weight.
Orbea Bikes FAQs
Question: Is Orbea a Good Brand of Bikes?
Answer: Yes, it is. They are made from advanced aluminum and carbon materials. They are also fitted with the quality components found in the market. For example, Cofidis Solutions Credits and the UCI Professional Continental team used these bikes in the 2016 and 2017 seasons. 
Question: Are Orbea Bikes made in the United States?
Answer: No. The more affordable aluminum and carbon models are usually made in Portugal. The high-end carbon options are manufactured in China. 
Question: Is Orbea a Heavy Bike?
Answer: In cycling, weight is a relative concept. The weight of Orbea bikes is more or less the same as other similarly priced bikes from other brands. They are usually lighter than their counterparts. It's because they use aluminum frames from triple-butted and hydroformed tubing. They also use advanced carbon technologies and materials to manufacture their carbon frames. 
Question: Are all Orbea Bikes Fully Customizable?
Answer: Not all series are fully customizable. A few models can be fully customizable. The good news is you can change some components of the most crucial parts. 
Bottom Line
Orbea is one of the leading bike brands in the market. If you are looking for an all-road option, go for the Terra above. It has stellar reviews from people who have used it in the past. The Gain is the best option for those who are looking for an e-bike. Although it's not the fastest in the market, its 20 MPH top speed is sufficient for most people. 
If you didn't find what you want from the list above, you can check out the buying guide. It gives you details on the parts and factors you should consider when buying an Orbea bike. It ensures you make the right purchasing decision.