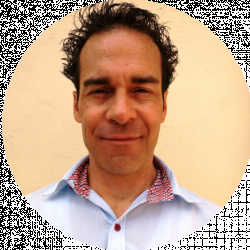 Latest posts by Douglas Bloom
(see all)
Pivot Bikes is a popular brand known for the production of high-quality mountain bikes. Pivot Trail 429 model was initially known as Trail 429. Despite it being a mainstay in the high-end, it has also been a short-travel trail bike on the market for a while.
The model features a 120mm travel with a DW-Link at its core. It's meant to combine the high efficiency for an XC race when the going gets steep and rough. It also has a higher level of capability. So, how does Pivot manage to do that in comparison to the competitors in the market?
Pivot Trail 429 Review
After thorough research of interviews with trail bike enthusiasts, we compiled the following information on Pivot Trail 429. If you are looking for a trail bike that will meet your needs, this model is a great choice! Let's get started!
Trail 429 features a carbon frame with a DW-Link, and 120mm rear travel. With this particular bike, you can ride with confidence anywhere you wish. Whether it's a 24-hour race course all the way to untamed high alpine singletrack, this is the best Pivot trail bike.
Pivot ranks Trail 429 as a highly efficient bike. It beats the latest models such as Mach 6 and Switchblade. The shock is vertically oriented with the overall lines with a similar design to the newer models.
The bike is available in 5 sizes which range from extra-small to extra-large. This enables Pivot to cover riders from 4'11" to 6'7" tall. It also features PF92 press-fit, bottom brackets, and 157 mm Super Boost rear hub spacing.
To make the cable routing simple, it comes with internally fitted bolt-on-ports. Though they haven't skimped on features, Pivot has shaved 300g off the weight of its medium frame.
DW-Link Suspension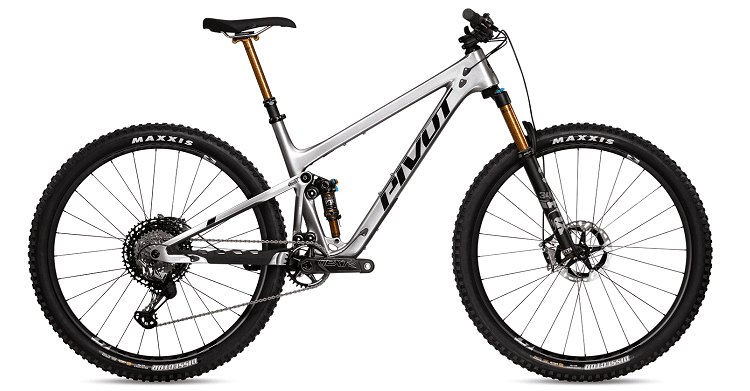 The bike comes with a rubber chainstay, downtube, and seat stay guards. It features a room for water bottles inside the front triangle and underneath the downtube. The rear brake mount is designed to fit a 180 mm rotor directly. Note that there are no small rotors.
The rear suspension is more progressive, although not good enough to be used as a coil shock. Even though the model is designed for air shocks only, there are other limited options in this category. This constraint should, however, not trouble riders looking to run a coil shock.
Trail 429 has a tire clearance of 27.5 x 2.8", which is a smaller-diameter tire compared to a 29 x 2.4". Riders who want to experiment with 27.5" + tires have to keep the bottom bracket height up a bit because the bike features a 17 mm tall headset cup.
The taller cup is meant to be run with 27.5" + tires, while the standard zero-stack cup is meant to be run with 29" wheels. However, riders can mix and match as desired.
The Builds
If you want to experience a unique build, you are lucky. Trail 429 features numerous different builds which are on offer. Unfortunately, most of them lie on the high-end. A frame with RaceFace Next R carbon cranks and a Fox DPS Factory rear shock will set you back $4000 or more. This option is great if you prefer to build your bike.
The builds boil down to 3 tiers, namely the Pro, Race, and Team. All these have Shimano and SRAM options. Both Team and Pro levels, get enduro options that swap in a Fox 36 Grip 2 fork and140 mm travel.
Live valve versions use DPS shocks, 130 mm of travel, and a Fox 34 fork. Take note they still maintain the electronically controlled Fox damper. The Pro builds get the option to upgrade to Reynolds carbon wheel for an extra $1,300 or more.
Fit and Geometry
Pivot Trail 429 comes with a geometry that is in line with norms for the modern, short-travel. It comes with a flip-chip in the lower position, which slackens the head tube angle by 0.5 degrees (from 66.5° to 66.0°). Additionally, the bike shortens the reach by 5 mm and lowers the bottom bracket by 7 mm.
You should note that the stated numbers are for the standard builds only. The taller fork is responsible for the enduro option, as it slackens the head and seat tube angles by 0.5°. On the other hand, the bottom bracket raises slightly, at the same time shortening the reach.
The lower geometry position for Trail 429 is similar to the transition spur. Generally speaking, we can say the model is a progressive 120/120 mm travel bike. What makes the bike different from the others is the bottom bracket height. The spur comes with a substantial difference of 8 mm more than the bottom bracket drop.
The Ibis Ripley and Pivot trail bikes are both interesting comparisons. They feature DW-Link, carbon fiber, and quite similar geometry numbers. Just like the Spur, the Ripley comes with a slightly steeper seat tube angle than the trail bike. However, the Ripley has a similar 432 mm chainstay, 66.5° headtube angle, and also the same reach figures.
Pivot built Trail 429 to feature a sensible set of geometry choices. It's difficult to design a bike that can be lined up for both marathon XC races and enduro spec builds with a Fox 36. However, Pivot went ahead and did the impossible.
Recently, they have laid out plans for a middle ground that should be quite versatile. Therefore, we're looking forward to getting information to ensure we learn more about it.
Pros
Light, responsive, and capable climber

It is a fun trail bike because of its agile handling

Well balanced suspension for climbing and descending

Available in 5 different sizes

It features eight build options
Cons
Expensive, even at the entry-level builds

No aluminum options
Pivot Trail 429 Buying Guide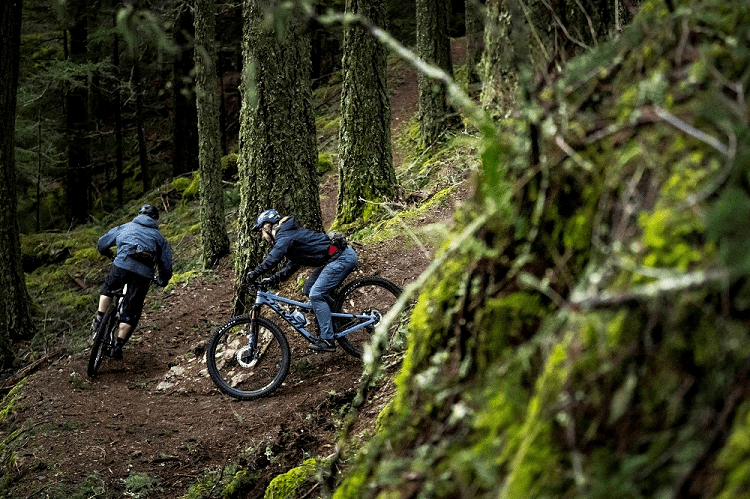 Why should you buy a trail bike? Well, the model is competent enough to ride on almost all terrains. You can ride anywhere, from bike park flow trails to all-day yomps. A trail bike should be the first thing to cross your mind if you want to try out the mountain biking world.
Frame
The most important part of any mountain bike is the frame. Unfortunately, not all of them come with a common blueprint. Before we touch on wheel sizes, remember that travel can range from 110 mm to 140 mm.
Unluckily, other bikes might be compromised since it's a matter of buying the one that best suits the terrains you ride on often. Therefore, a short travel whippet would be your first pick if you ride a lot of trail centers. That said, a 140 mm trailer might be ideal for a biker who loves to ride on natural terrain.
Both sizing and geometry are incredibly important as they act as the determining factors for determining if a bike can shine or not. You'll be on to a great start if you get this right and select the right size. Buying from a brick-and-mortar bike shop has an advantage. You get the chance to test ride your bike of choice before purchasing.
Geometry
For the geometry, there are no hard and fast rules. Although, expect a head angle of 66 – 68 degrees, a bottom bracket that is a shade higher, and a wheelbase slightly shorter compared to enduro bikes. Modern trail bikes are built around wide bars and short stems to compensate for the long reach.
Luckily, in case you find it difficult to find a bike with perfect geometry, you shouldn't worry. Nowadays, most trail bikes come with adjustable settings. They feature both high and low settings to offer you options for easier uphill and downhill riding. Some systems, like Canyon's Shapeshifter, even allow geometry changes on the fly.
Consider checking the warranty on the frame. It's an expensive part of the bike. It would be wise to have it covered for more than a year or two.
Suspension
Trail bikes don't require the hard-hitting suspension fitted in enduro bikes. They only need to be composed and controlled by excellent damping.
Forks
A trail bike features 110 – 150 mm of travel. Asymmetrical travel runs a lot on modern bikes. The forks have greater travel than the shock and frame.
Additionally, it's a tough call between Fox 34 and Rockshox Pike. The good thing is neither will leave you short-changed. There are different versions for various wheel sizes and amounts of travel. You won't notice significant performance variation as long as the internals are the same.
Shocks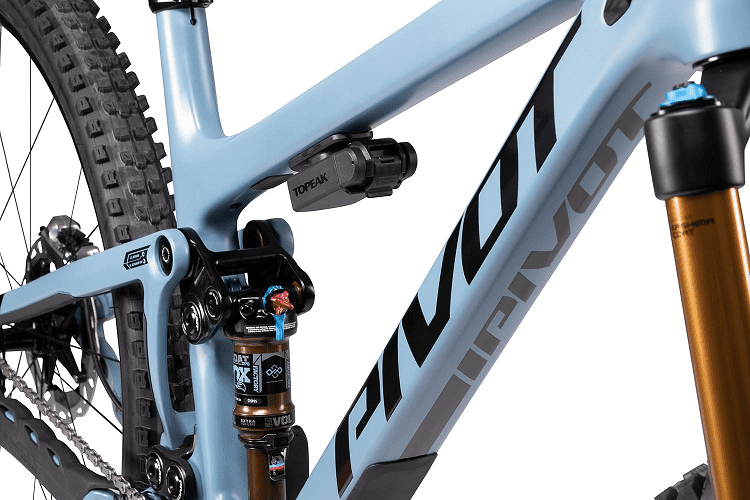 With a trail bike, you don't require an ultra-hard-hitting shock. This is because progression isn't necessary. It's uncommon to see the piggyback reservoir. Instead, the most available is a traditional style shock. It's likely to be air (not coil) as it is more adjustable and lighter.
Though Rockshox and Fox are at the top, there are also other competent brands. They include Manitou, X-fusion, and Bos.
If you are looking for something with a good range of adjustments, it's good to understand that most shocks feature appropriate tunes to the frame's design. A thorough design and development process plays a big role in the creation of a high-performance bike.
Wheels
For any bike category, trail bikes have the widest variety of wheels on offer. 650b has dominated the market for a while. However, the introduction of Boost and currently Super Boost hub spacing has made 29ers viable again. The 27.5″ wheels offer better maneuverability, while the 29ers offer superior ground-covering abilities and float over small holes.
Lately, plus-size bikes have flooded the market. They fit on large volume tires featuring a width of 3 inches on wheels and a 27.5" diameter. The models are best for beginners and intermediates because of their superior grip and cushioning.
Tires
Compared to enduro bikes, trail tires are lighter but durable enough to handle all-day riding rigors. To avoid dragging, they are a bit narrower (at about 2.3").
Brakes
Modern trail bikes feature 2 or 4 standard brake kits. They also feature lightweight piston hydraulic disk brakes. These are powerful, reliable, and they have good control modulation. Rotor sizes are 180 mm with a larger size upfront. We highly rank the new MT5 from Magura, but Hope, Shimano, and SRAM are the favorites.
Gears
For gears, there is debate and options between 1X and 2X drivetrains. High-end bikes are migrating from 2X. For easier uphill climbing, a lot of consumers prefer having the security of the extra low gears. The bikes come with ten or 11-speed cassettes at the back. However, for the first time, the new SRAM Eagle has introduced a 12 speed cassette.
Controls
As it does for both downhill and enduro models, the bike industry is finally catching on to the idea that the short stem combo also works well with trail versions. Modern trailers come with long reaches. As a result, they are fitted with a short stem to compensate.
Dropper Post
You should fit a dropper post if you are riding a trail bike. Initially, bikers used to cope without them. Keep in mind when you ride one with it, there won't be turning back.
Pedals
Pedals are more of a personal preference. When they are clipped in, they offer you a mechanical advantage. It's because you'll have better-pedaling efficiency. There is no point in forcing yourself to ride them if they make your riding experience uncomfortable.
Where to Buy a Trail Bike
When buying a trail bike, you have two main options. You can decide to shop online or go to a local bike shop.
The chance of testing a bike before you buy is the biggest advantage of purchasing from a local bike shop. You get the opportunity to test ride your preferred choice on local trails and experience how it feels for a small fee.
Note that it's not easy to understand a bike from geometry charts and spec sheets alone. A riding experience is the best, and it's priceless! 
In case you have any warranty issues and you purchased your bike from a local bike dealer, you can easily seek help. If you make an online purchase, you'll probably save some pennies. Remember, you won't be able to resolve any issues easily in case of a claim.
Pivot Trail 429 Alternatives
If you don't find this bike to be your best option, feel free to look at the alternatives provided. They are the best options, according to reviews and testimonials from biking fans.
Yeti Cycles SB130 C2 GX Eagle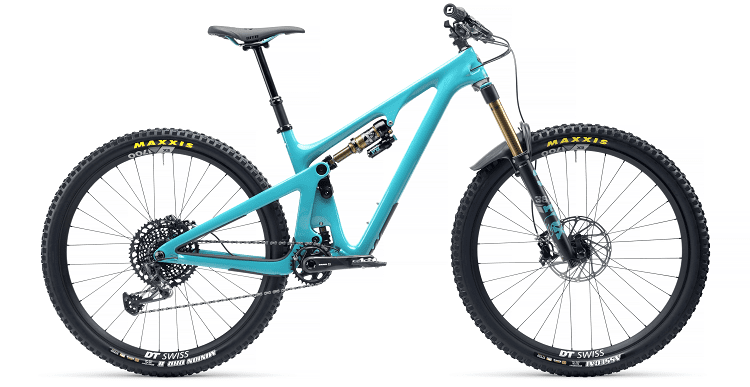 Yeti Bikes is famous for the production of high-quality bikes. SB 130 comes with carbon fiber frames and 150 mm front and 130 mm rear suspensions. Additionally, they have 29 x 2.5-inch tires in the front and 2.3" in the rear.
The model falls perfectly into the heart of the trail category. Apart from 150 mm front and 130 mm rear travel, the bike comes with plush suspension and progressive geometry. This means it's planted and composed, making it ready to tackle any technical trail. 
Unfortunately, it's not too advanced for lighter terrain. Its impeccable build makes it one of the best-looking bikes around. Notably, it's an efficient climber which features a very playful and light personality that's a ton of fun on both smooth and flowy sections.
Yetis' are great value and SB130 is no exception. Their price is quite close to competitors like Ibis Ripmo and Stumpjumper. The premium price comes with extras such as a crash replacement warranty and a lifetime guarantee against defects. Due to its do-it-all nature, Yeti earns the top spot for Pivot Trail 429 alternative.
Pros
It features premium construction

Superb on both up and downhill performance

It comes with a progressive geometry

29" wheels

Available in 4 different sizes

BB92 bottom bracket and 130 mm frame travel
Cons
Not budget-friendly

Not ideal for descents
Ibis Ripmo V2 SLX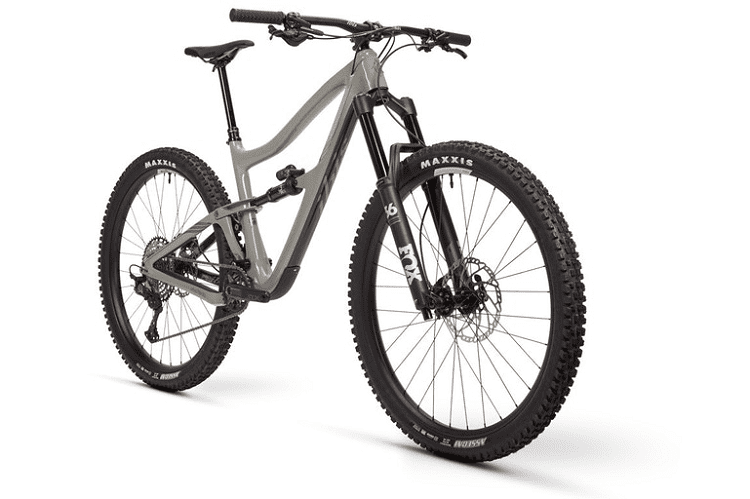 Are you looking for a trail bike best for rough terrains? Look no further than the Ibis Ripmo V2 SLX because it won't shortchange you. It comes with 29 x 2.5-inch tires, 147 mm rear and 160 mm front suspensions, together with a carbon fiber frame.
Do you want a cushier ride for absorbing big hits, or do you live in an area like the Pacific Northwest? Do your local trails have rough and steep terrain? If yes, then the Ibis latest Ripmo is the best ride for you.
The model is more advanced compared to Yeti since it features an extra 10 mm of travel at the front and 14 mm at the rear. It also features a slacker head angle along with Maxxis Assegai tires. The do-everything performance makes it a favorite among trail riders.
The DW-Link suspension and steep seat tube enable Ripmo V2 SLX to surpass riders' expectations. The quality Shimano SLX carbon frame groupset helps keep weight in check. 
Ripmo is overkill for flatter and less technical trails because of combining 29-inch wheels and a lot of travel. It ensures both ends of the trail category are well covered. The lighter and snappier model is our top choice among travel options. 
Pros
It features 29 x 2.5-inch tires

A quality Shimano carbon frame

DW-Link suspension

Lightweight

Enduro-ready downhill performance
Cons
Not budget-friendly

Not best for uphill
Specialized Turbo Level Comp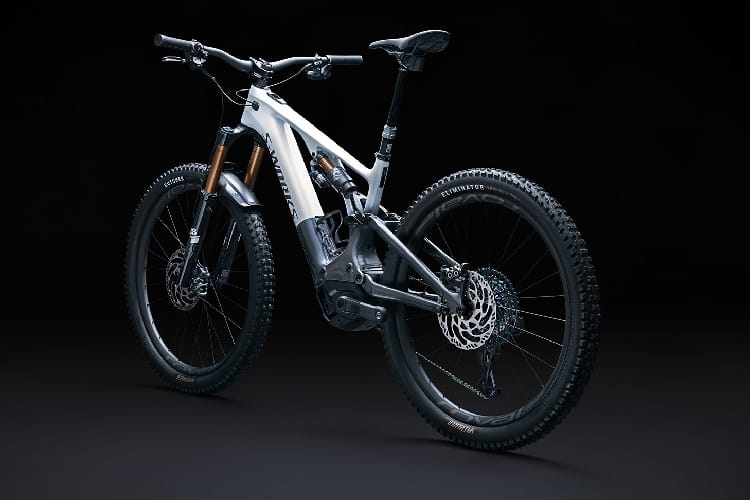 If you are looking for the best e-mountain trail bike, worry not. Specialized Turbo Level Comp is a great option. It features 29 x 2.6-inch front and 2.3-inch rear wheels, 160 mm front, and 150 mm rear suspensions together with an aluminum frame.
In North America, Specialized has been at the forefront of electric mountain bikes. This model is a "leading all-mountain bike design." It allows the rider to quickly check the battery's status. The mission control app allows for easy customization of performance.
The latest version is at the top of the list, among the overall fast-growing and competitive field of e-mountain bikes. Price is the only hindrance for people looking to purchase a high-quality e-bike. The good thing about this bike is that it can take you almost anywhere you want.
Pros
It comes with a motor and a long-lasting battery

It features 29 x 2.6-inch front and 2.3-inch rear wheels

Aluminum frame

It features a mission control app for easy customization of performance

Easy to operate
Cons
Not budget-friendly

Not lightweight
Pivot Trail 429 FAQs
Question: Which Size of Trail Bike Should I Purchase?
Answer: We recommend that you visit your local Pivot dealer to ensure the best sizing. Refer to our geometry chart to check your measurements to get a professional fit. We can provide a rough guideline:

• Small: 5'4" – 5'9"
• X-Small: 4'11" – 5'4"
• Medium: 5'8" – 5'11"
• Large: 5'10" – 6'2"
• X-Large: 6'2"+
Question: Is Pivot Trail 429 a Good Mountain Bike?
Answer: Yes, it is. Pivot is among the most authentic and desirable brands available on the mountain biking market. They are made by passionate high-performance engineers. That said, competition and new technologies are traits that govern it making a great choice.
Question: What is the Standard Weight of a Pivot Trail 429?
Answer: The model's frame, together with the shock, come in at 5.9 lbs. This is 300 grams lighter than the previous version. Our Pro XT or XTR build comes in at an impressive 26.5 lbs.
Question: Where are Pivot Bikes Made?
Answer: Their frames are produced in Taiwan. Take note all the other tools, inclusive of the hydroforming molds, are made in the United States. They are then finally shipped to Taiwan for assembly.
Bottom Line
For a professional biker, any Pivot trail bike is a worthy investment. Take note the Pivot Trail 429 model offers you everything you may need in a trail bike. In case it doesn't meet all your needs, check our alternatives. You are guaranteed you won't miss an option.