Latest posts by Douglas Bloom
(see all)
Trek is a popular international bike brand. It's because they are one of the best bike manufacturers you can come across. If you are looking to purchase one of their models, you may find it a challenge to get the best Trek bike. To make things easy for you, in this guide we have come up with a list of some of the best Trek mountain bike models.
This was after days of research and gathering information for user ratings, bike forums, and stores that sell the bikes. Read on to know more!
Our Picks
Since there are many models of Trek bikes, we picked the best for each category. The following list gives you an insight into the best bikes according to their respective category. This way, it makes it easy for you to make an informed purchase decision.
SLR 7 – Best All-Round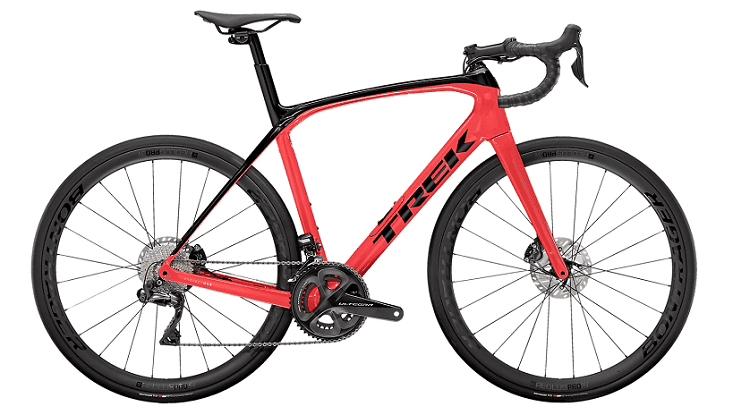 Take note the 3rd generation Trek Domane SLR 7 is Trek's "best" road bike. Additionally, it's among the best road bikes you can find. The bike comes with an equal blend of versatility, practicality, comfort, and performance.
This model is more aerodynamic than most road bikes considering it saves 12 watts at 40 kph. The bike also has sleek internal storage, hidden fender mounts, and uses a 38 mm tire. Rider comfort is improved thanks to the rear and front compliance-enhancing decouplers.
They are also responsible for increased control without affecting the bike's handling or pedaling efficiency.
Handling on the steering is precise and light. There is more stability and a mellower edge when you steer the Domane. This gives it better stability than what you would get from a traditional road racing bike.
Pros
Saves 12 watts at 40 kph

Huge model range

A stunning blend of versatility, comfort, and speed

Front and rear compliance enhancing decouplers

Sleek internal storage
Cons
Slightly heavier than the competition
Roscoe 7 – Best Women's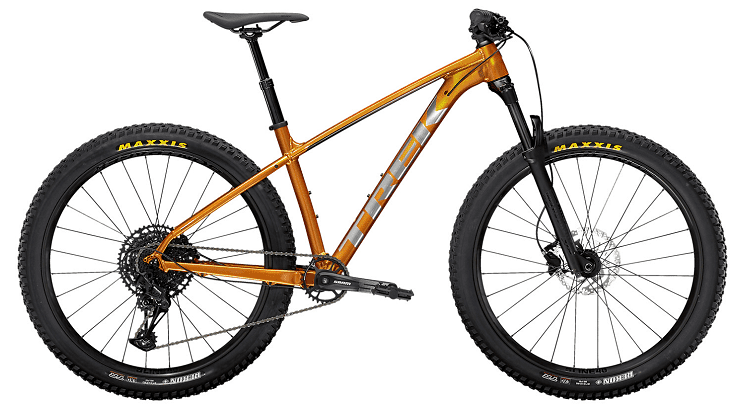 There are several features of this bike that will be appreciated by women. For starters, it comes with the SRAM SX Eagle drivetrain with a 10 – 50t cassette and a 30t chainring.
This combination provides the rider with a massive range of gears. It also ensures they have plenty of low-range options so that climbing steep a hill is easier.
The wheels are 27.5 inches making maneuvering technical and tight terrain a breeze. Additionally, the 2.8-inch tubeless-ready tires offer a plush ride and great traction.
The fork, RockShox Judy Silver, has plenty of travel and can be locked out if you need more efficient off-trail riding. Lastly, a 100 mm dropper post makes it better than most women's bikes at this price point.
Pros
Massive range of gears and plenty of low range options

2.8-inch tubeless-ready tires

RockShox Judy Silver fork

100 mm dropper post
Cons
Weighs 32 pounds which is heavier than most women bikes
7 –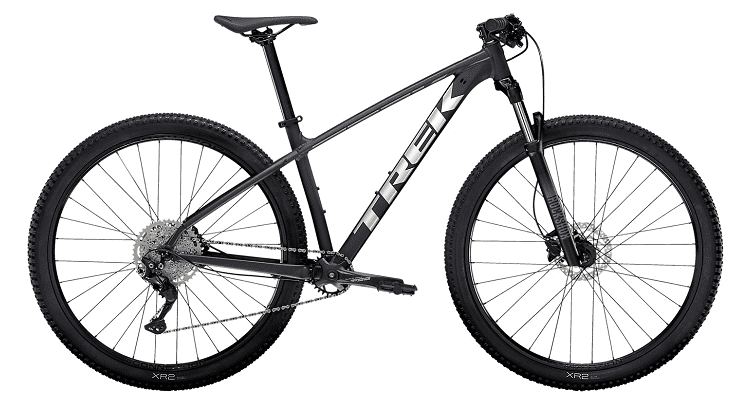 The Trek Marlin 7 comes with a women's version. It's great for casual commuters, everyday trail riders, and aspiring racers. If you like to pedal fast, you will love its steep aggressive seat and head angles.
Combined with a high bottom bracket you get decent pedal clearance while riding. The cables are routed internally, something that isn't common with bikes at this price point.
A 2×9 speed drivetrain is part of the package. It may not be popular for some people considering the current trend is a single chainring.
The fork is a RockShox X30 100 mm coil-spring fork. It does a good job on super rocky trails despite it being heavier than some comparable air-spring models.
The bike comes with 2.2-inch wide Bontrager tires combined with 29-inch Connection rims from the same company. These features give you a bike that provides the precise steering and handling you get from high-priced models.
Pros
Comes with an option for women

Great for riders who love to pedal fast

Coil-spring fork

Internally routed cables

Bontrager tires and rims
Cons
Domane+ HP – Best

Electric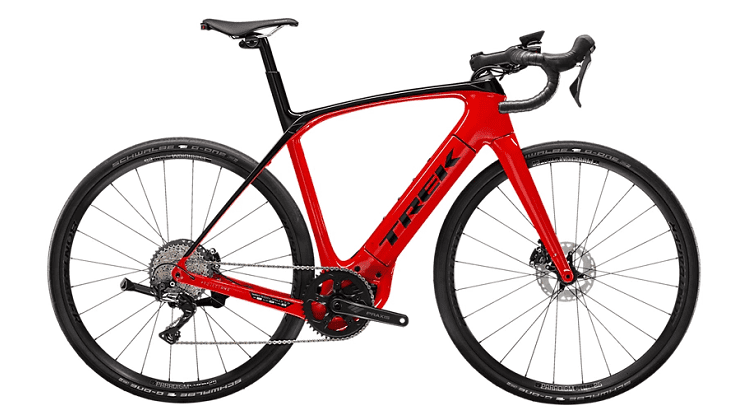 If you wondering, the HP is the electric version of the popular Domane we mentioned above. The design is for anyone, pro or amateur, who knows the value of the IsoSpeed technology and reliable comfort, but also need the additional function and fun of e-assist.
It's also a great choice for couples with different fitness levels, slow riders who want to ride with faster riders, and anyone coming back from injury.
Riders get a 28 mph pedal assist thanks to the Bosch Performance Speed motor. You also notice the bike's 500 Wh Powertube battery is sleekly integrated into the down tube.
The bike comes with rack and fender compatibility and massive tire clearance. Lastly, riders have the option of cleanly mounting accessories such as computers or lights to their handlebar thanks to Trek's Blendr stem.
Pros
Shimano GRX 1×11 speed drivetrain

IsoSpeed for added comfort

Class 3 e-

Blendr stem for mounting accessories

Fender and rack compatibility
Cons
Supercaliber 9.9 – Best XC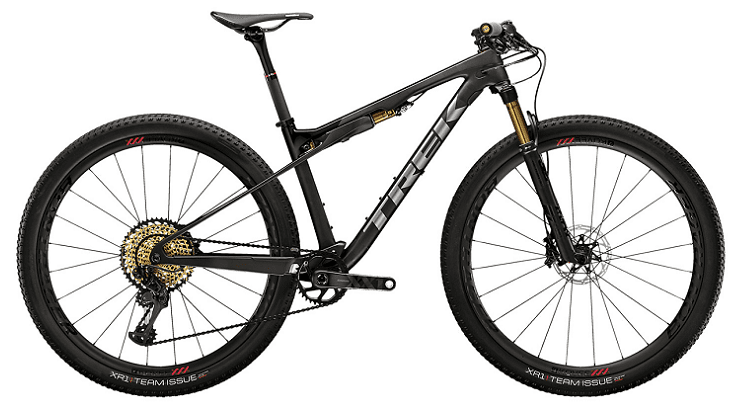 Trek's bid to create the ultimate XC race bike led to the birth of the Supercaliber. It merges the best attributes of full-suspension (featuring control, comfort, and traction) and hardtail (low weight and stiffness) frame into one.
People who own it or test-ridden it state it's the closest to the best of both worlds for a bike with 60 mm of rear travel.
For the Supercaliber, Trek uses its IsoStrut design that puts a Fox Float shock in a tube. Both ends of this tube are bolted to the bike's top tube on the underside.
There is a sleeve at the top of the seat stays that slides over the bolted-in tube. A cross-bolt can pass through the rear shock eyelet, the tube, and the sleeve thanks to cutouts in the tube.
According to Trek, the design gets rid of the rotation around the shock shaft while preventing side-loading the shaft. The result is a bike with the feel and stiffness of a hardtail. The difference is that this version has real full suspension for better control and comfort.
Pros
Dual remote lockout

Can carry two bottles

IsoStrut ensures extremely well pedaling

Zero rotation around the shock shaft

Full for improved comfort and control
Cons
9.7 – Best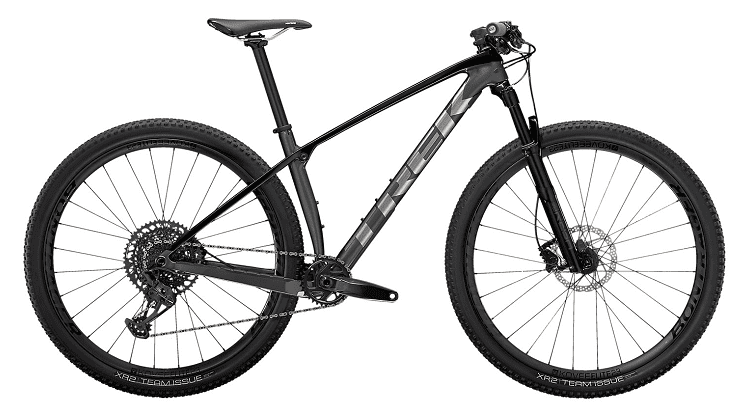 By splurging in the areas affecting performance and skimping in the places money could be saved, Trek did a masterful job designing this bike. Users have stated the carbon frame of the Trek Procaliber 9.7 is extremely light with the XL model weighing a meager 21.6 lbs.
There is an IsoSpeed decoupler at the junction of the top tube and seat tube. It offers a level of vertical compliance such that you can see the seat tube moving anytime you bounce on the saddle.
To keep weight in check, the company uses tubeless-ready Bontrager Kovee Elite 23 wheels (carbon). They roll well when combined with 2.2-inch Bontrager XR2 Team Issue tires. Keep in mind these are not well suited to muddy courses or daily trail riding considering they are race-day tires for dry conditions.
Apart from keeping cost in check, the SRAM X1 Eagle crank and SRAM's GX Eagle drivetrain can withstand plenty of abuse and hard riding. Take note such components add weight meaning this model's overall lightness is impressive. The handlebar is 720 mm and narrow, but you get used to it after a few minutes of riding.
Pros
100 mm fork with remote lockout

Lightweight

IsoSpeed decoupler

Bontrager tubeless-ready wheels
Cons
Buying Guide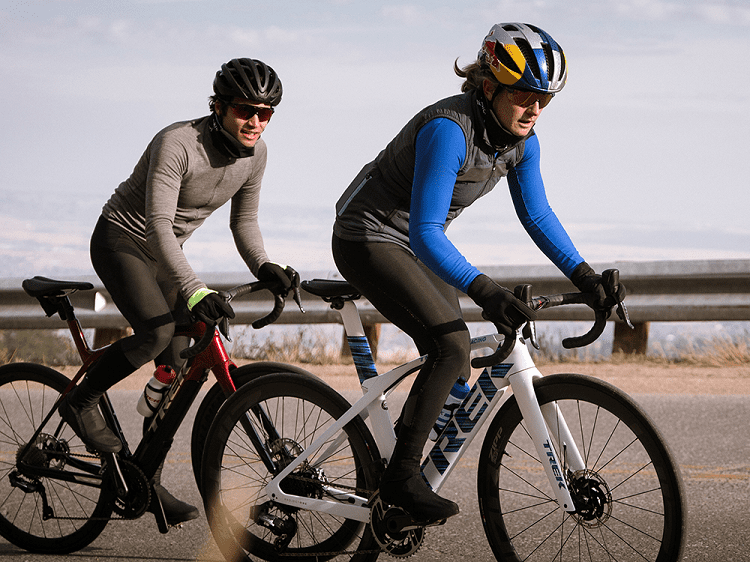 Getting the right Trek bike to suit your needs means you have to know the components that meet your preferences. We consulted with Trek and the owners of their bikes to come up with the perfect buying guide. Check it out below.
Aluminum vs.
The majority of road bike frames are either aluminum alloy or carbon fiber. Aluminum alloys are packed with performance and allow more value into the equation.
In the past, such bikes had a reputation for riding harshly. However, modern versions are more advanced and have a good part of the performance characteristics you see on their carbon counterparts at a fraction of the cost.
Carbon fiber is a composite material allowing MTB designers the flexibility required to manufacture efficient and super-light structures. They can be made into any imaginable shape ensuring ride quality or aerodynamics is emphasized.
That said, these bikes are lighter and have fewer compromises when it comes to performance qualities. On the other hand, such bikes require a lot of precision craftsmanship to manufacture. They also tend to cost more than their aluminum counterparts.
Platforms
There are letters you may find on some Trek bike models. These are their platforms. The question is, what do they mean? Let's take a look at each.
SLR
According to Trek, the SLR is the ultimate model. They feature all the technology the company can pack into them, made from their highest-tech carbon, and are generally the preferred choice by top-level racers.
SL
As for the SL platforms, they are made with advanced carbon-fiber technology and materials that are normally higher than the competitor's top-end bikes. They usually have similar performance characteristics to the SLR, but with more weight and value.
ALR
Trek's highest-performing alloy frames come with the ALR badge. They don't break the bank, are race-worthy, and weigh less than their competitors.
AL
At the intersection of value and performance is how Trek manufactures its entry-level AL frames. Even though they have great looks and smart features, AL's key attribute is value. All these models get you a great bike at an affordable price.
Models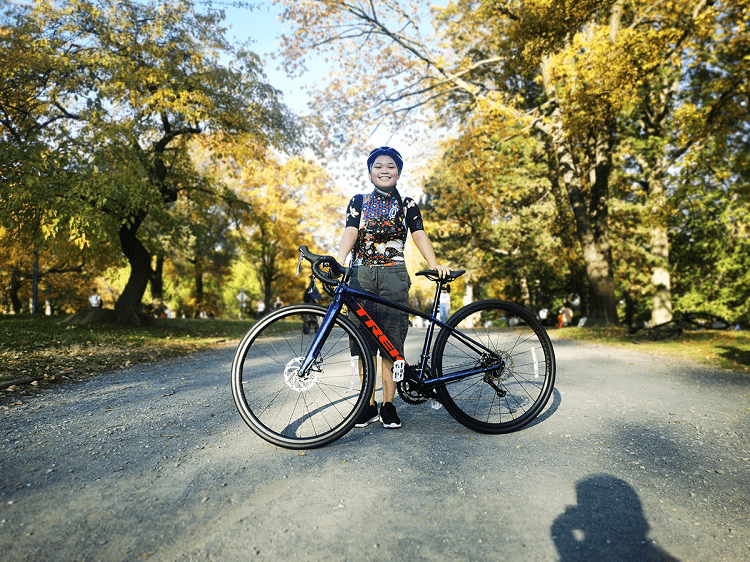 Now that you know the platforms, the next step is getting the right model. In this case, you need to balance between price and preferences. The choice mainly lies between Shimano and SRAM as they are the best when it comes to drivetrain. These two companies make the shifters, gears, and brakes on the majority of Trek bikes.
If you are looking for great components for any MTB, you won't go wrong with SRAM and Shimano or a combination of both. Where possible, get a test ride to determine the best possible option. Meanwhile, check out the model levels below to get an insight into how every model is designed and the components.
2 Level Models
Trek's 2, 3, 4, and 5 level models all use Shimano. For the 2 level models, you get Claris as the entry-level 8-speed mechanical drivetrain. You get the option of mechanical disc brakes or rim brakes.
3 Level Models
In this case, the bikes come with a 9-speed Sora mechanical drivetrain combined with mechanical disc brakes.
4 Level Models
A 10-speed mechanical groupset 400-level GRX designed for off-road is what you get with this model. Despite being developed for the rigors of off-road riding, it borrows many of the technologies you see on the Tiagra.
5 Level Models
For this model, Rival AXS eTap is used as the most affordable electronic drivetrain. It packs some great tech features such as wireless, 12-speed, and fully customizable which is not common at this mid-price level. Any Trek bike with this drivetrain comes with a power meter.
6 Level Models
6, 7, and 9 models all have a combination of Shimano or SRAM. For Shimano, you find an 11-speed Ultegra mechanical drivetrain.
It has been known to offer the best value without compromising on performance. 800-level GRX is a groupset developed by borrowing many of Ultegra technologies while focusing on the rigors of off-road riding.
The SRAM option for this level is the Rival AXS eTap considering it's the most affordable drivetrain. You get a power meter, its fully customizable, wireless option, and a 12-speed electronic drivetrain.
7 Level Models
On these models, Shimano Ultegra Di2 is the go-to choice. It is a wired electronic drivetrain that is heavier in weight but with most features of the Dura-Ace Di2. For SRAM, you get the Force AXS eTap wireless 12-speed electronic drivetrain. Apart from a power meter, you also get features similar to the tech found on the RED.
9 Level Models
The standard for pinnacle Trek road bike drivetrains has been set by Shimano's Dura-Ace. For this model level, you get an 11-speed Dura-Ace Di2 wired electronic drivetrain. It has a long battery life, precise, and is fast with a power meter to complete the package.
RED AXS eTap is the SRAM option. It comes fully customizable and lightweight with wireless functionality and a 12-speed drivetrain. A power meter is standard in all 9 level bikes. Now that we are done with the level models, let's check out shifting.
Related: How to Find the Best Trek Gravel Bikes
Mechanical or Electronic Shifting
Electronic shifting is more precise and faster than mechanical shifting. The reason is that electronic shifting uses power to do the work done by linkages and cables. You can get either depending on your budget keeping in mind that mechanical shifting is more affordable than electronic shifting.
Rim or
Hands-down disc brakes work better than rim or any other type of brakes. It may be the reason they have become standard on most MTBs. Some mountain bikes come with rim brakes, but professional or serious riders agree that disc brakes are the best.
Fit
The adjustment on any bike is crucial to ensure you don't walk around with your bike looking like a clown. It also affects your riding performance. Essentially, you need to make sure the saddle and handlebars are in the right positions in space relative to your height. This allows you to be your most resilient, strongest, and powerful self.
If you don't have the right bike fit, you need to consult with a professional bike seller or rider. They will give you insight into finding the best position to make your riding more fun and/or faster.
How About Women's Bikes?
Take note some bike brands designate their smaller models as women models. Trek ensures their 2-wheelers can cater to any gender. What does this mean? Their products can be used by riders of any body type or gender. The result is every rider is guaranteed a model that can give them the performance, comfort, and fit they need.
Alternatives
From the information above, you have a list of the best Trek bikes including a buying guide on the same. If you didn't one that you like, you can get the best alternatives in three of the major categories. They are:
Best eBike Alternative – Specialized Turbo Levo Comp FSR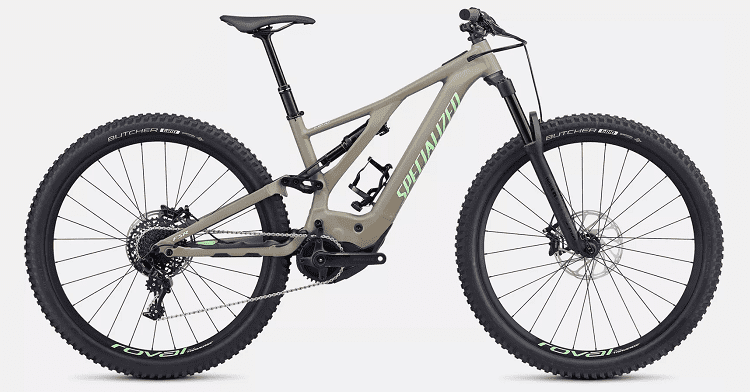 Specialized is a brand popular for offering affordable bikes. The Turbo Levo Comp FSR is at the top of the list with superb handling and excellent build quality. It's a bike designed for those who like to tackle tough terrain whether or not they have the experience to do so.
Remember this eBike comes with a 250 Watt smart motor with a massively addictive "go-anywhere" attitude. Additionally, you get to juggle assistance levels on the fly thanks to the in-built app. What does this mean? You can set the battery to map routes to suit the range or last a ride.
The suspension and geometry setup are developed by experts good at mountain biking. It means the rider gets clever assistance and sharp handling. The result is a bike that is light and savvy enough to be used for different types of rides.
On the downside, there's the slightly unsophisticated user controls and lack of a digital display. However, they are minor niggles considering this machine gives you a mountain bike experience with the bonus of serious firepower.
See how Trek compares to Specialized Brand in our full comparison here.
Pros
Efficient 250 Watt smart e-motor

Map routes set up for the battery

Can be used for various riding styles

Precise

Fast
Cons
Some ergonomic foibles

Lack of a digital display
Best Alternative – Pivot Switchblade Pro XT/XTR Reynolds 29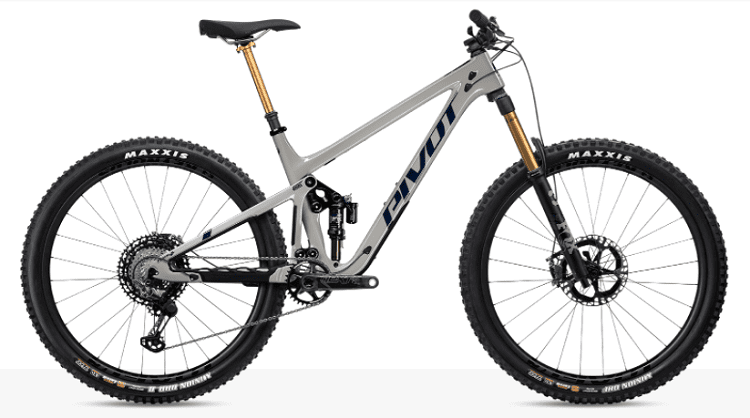 This bike is somehow slacker and longer than its previous generation. Additionally, it's slightly steeper and taller than the majority of its competition.
The combination of these features ensures the bike offers impressive balance. Keep in mind it's also lively and agile meaning it's stable at speed and offers one of the best climbing performances.
Although it isn't gravity-focused, it's gravity-friendly. This means you get a bike that climbs well and can descend like a big bike. It's a great option for those who love climbing more than going on flat terrain.
Pros
Live valve ready

Fits smaller riders

Descends and climbs well

Excellent pedaling properties
Cons
Best Female Alternative – Canyon Exceed CF 7 WMN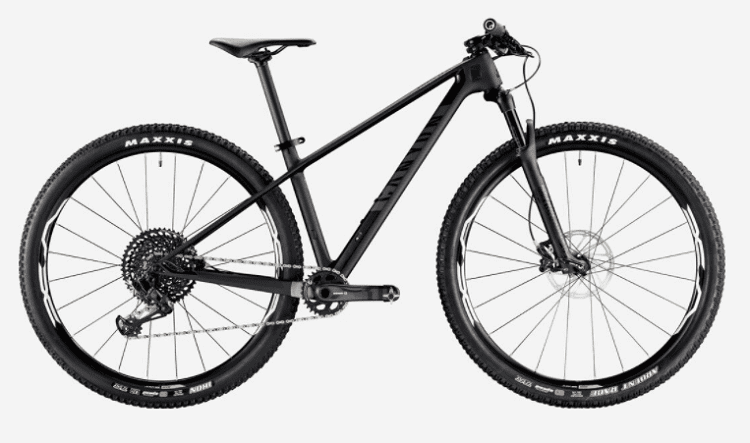 This is a women's hardtail bike with a handlebar width, saddle, and gear ratio optimized for female riders. It comes with carbon wheels and is built for speed to ensure you can accelerate quickly.
For maximum efficiency, these bikes come with slightly different-sized rim widths. The 28 MM rim at the rear decreases rolling resistance while the 30 MM upfront offers traction. The combination helps you stay rolling and upright irrespective of the terrain.
This model has an integrated seatpost clamp that features the same tube profile you find on the Inflite and a rubber seal. The same tube profile is what you get on their Word Championship winning model.
Canyon Exceed CF 7 WMN is designed to shed mud quickly. It means riders will not be weighed down by the extra load. You also get an integrated IPU (Impact Protection Unit) that offers a layer of armor. Its job is to prevent the carbon frame from damage due to over-rotating handlebars.
Other features include a Selle Italia women-specific saddle, Schwalbe tires, Reynolds carbon wheels, RockShox fork, and "unicorn" paint job. With such features, it's one of the best women's MTBs in the market.
Pros
Impact Protection Unit

Streamlined seatpost clamp

Different sized rims

Women-specific contact points and gear ratio
Cons
Not a great option for beginners
FAQs
Question: Is Trek a Good Bike?
Answer: Yes! The company has a long history of manufacturing bikes that can be used by elite, hobby, and even beginner cyclists all over the world. They have an excellent resale value because they are durable.
Question: Is Trek a British Company?
Answer: No. The majority of Trek Bikes are manufactured outside the United States, but not in Britain. Countries used for making include China, Taiwan, Germany, Netherlands.
Question: Are Trek Bikes Durable?
Answer: Yes, they are. Typically, they can easily last for 5 – 10 years. Take note during this period you need to replace a few things at one point. Maintenance impacts the durability of these bikes. For example, the lifespan of the chain and cogs are negatively affected by dirt.
Question: Is there Meaning for Trek Numbers?
Answer: Some Trek bikes have a numbered series. The first digit indicated the type of bike you were getting. For example, 5×00, 2×00, and 1×00 were road bikes. 8×00, 6×00, 4×00, and 3×00 were mountain bikes while 7×00 were hybrids.
Bottom Line
When you are looking for a good Trek bike, there are several factors you need to consider. For starters, determine whether you need a male or female bike. Once you have this determined, you can decide to go for the best male or female bike.
The Roscoe 7 is the best all-around hardtail for women while the Domane SLR 7 is the best all-around option for men. We used reviews, testimonials, and information from Trek to confirm this. If you didn't find a Trek bike on our list that can meet your alternatives.
You can check out our buying guide and alternatives. These two have everything you need to know to get the best Trek bike or an alternative that will suit your needs.