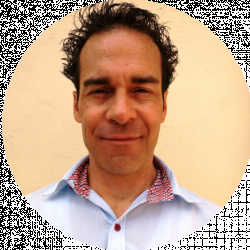 Latest posts by Douglas Bloom
(see all)
I'm lucky enough to have several great trails near me. 13 fantastic mountain bike trails straddle Cincinnati- and countless others in my state and neighboring regions. But finding out what trails there are near you- or being a bit more adventurous and taking a trip- takes some planning. While I've made the mistake of not exploring enough, I've also made the mistake of missing what's right in front of me.
Whether NJ is your home state or you're planning a trip, I have good news: NJ has some fantastic mountain biking trails. From easy beginner trails to challenging trails, there's everything from coast riding to deep woods. I'm showing you the best mountain biking trails you need to try in NJ- no matter what kind of rider you are.
Who knows: one of these mountain bike trails could become a new favorite- or challenge you to explore even more. 
Bottom Line Up Front Summary
From the coast to deeply woodsy areas, there's no shortage of stunning mountain bike trails in the state of New Jersey. While not all of these trails are equal, the best are scenic, highly reviewed, and offer interest and challenges for riders of all skill levels. My top 10 trails to try in NJ include options for beginners, intermediate riders, and experts and showcase the diversity of the state. 
If I had to recommend just one mountain bike trail in New Jersey, it would be to head over to Ringwood State Park. The Ringwood North Loop is impressive 10-mile singletrack with lush forests, winding downhills, ponds, and more. With incredible views, terrain variety, and unique features, there's something to explore at every turn. Plus, Ringwood Park is a well-maintained spot for mountain bike enthusiasts, with a nice range of trails for everyone. 
How I Selected These Bike Trails 
Before you start making plans, here's a glance at how I found and selected these fantastic NJ mountain biking trails. As you can imagine, there are countless to choose from. My goal was to offer recommendations for unique, tried and true, and otherwise standout trails for a range of skill levels, terrain preferences, and more. Here's how I narrowed down my list. 
Location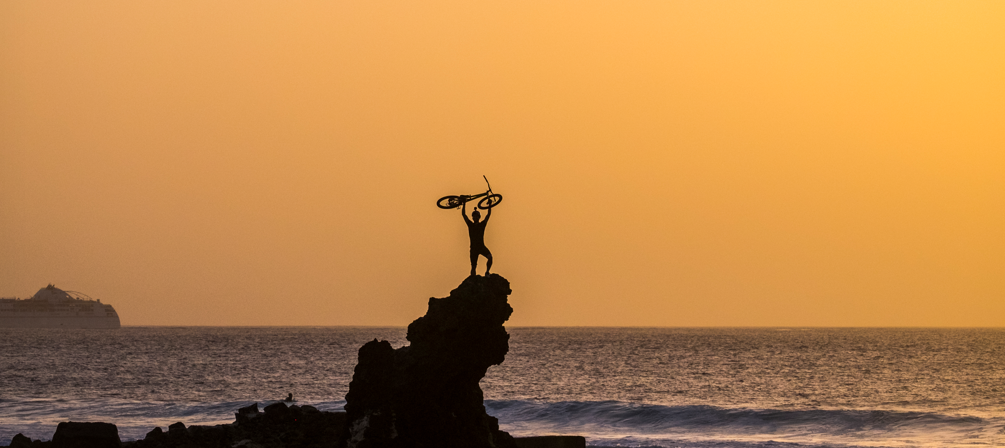 New Jersey has a gorgeous array of regions- from coastal beaches to the marshes in the Northeast and, of course, the bordering regions near New York. I selected mountain bike trails across the state- both for convenience and to showcase all New Jersey has to offer. I didn't limit myself to the most popular regions because NJ has some hidden gems for riders. 
Trail Difficulty
Whether you're a beginner or have been riding for years, all of my selections represent a range in trail difficulty. Difficulty depends on elevation/ steepness, how wide the trails are, the terrain type, and other factors, like obstacles in your path.
While these trails will range in difficulty based upon the weather conditions for that day, I also paid mind to the trail difficulty rating system. Trails aren't always clearly labeled, but when they are, it's really helpful for figuring out who they're suitable for: 
| | |
| --- | --- |
| Experience Level  | Symbol |
| Novice | White Circle |
| Beginner | Green Circle |
| Intermediate  | Blue Square |
| Advanced | Black Diamond |
| Expert/ Professional | Two Black Diamonds |
I focused on mostly beginner to advanced trails- so that the average mountain biker can find something to enjoy or challenge themselves with. 
Trail Reviews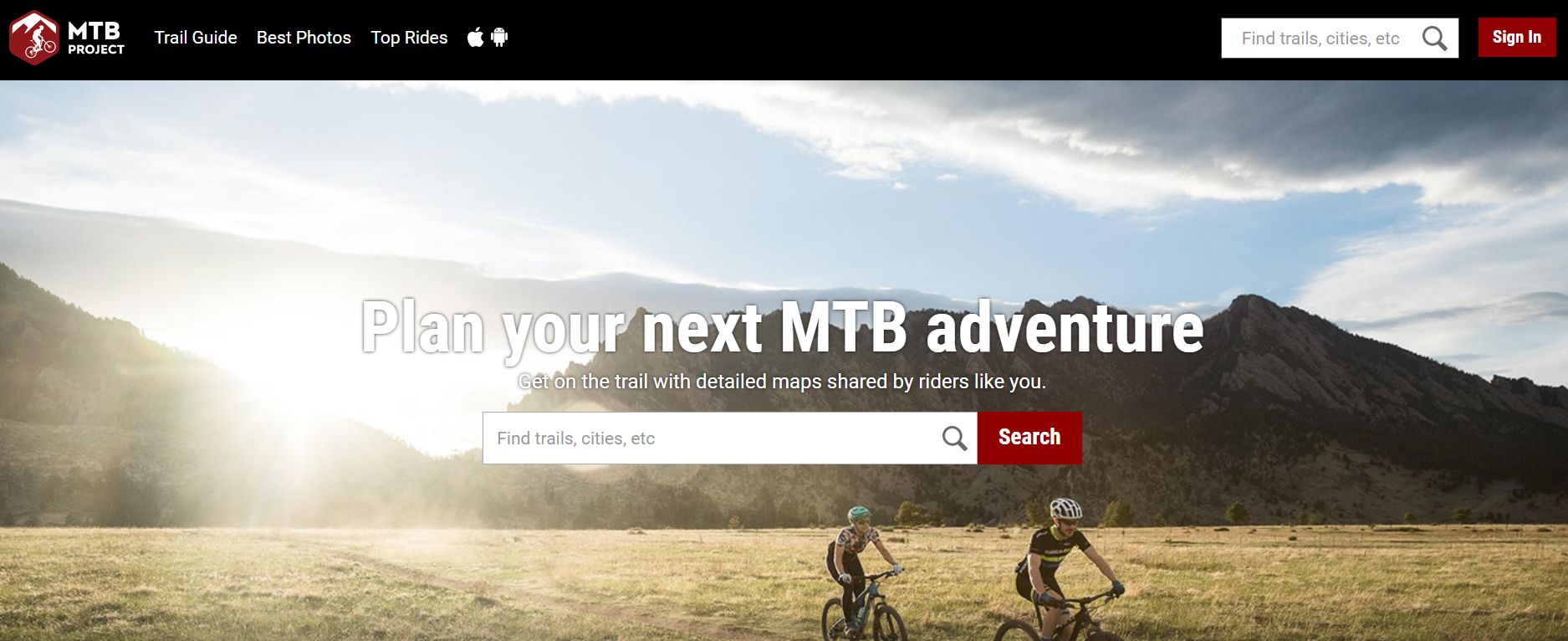 Something I love about the mountain biking community: passion! And with that passion comes honest opinions. Connecting with the community by using apps, reading reviews, and more, I looked for trails that earned rave reviews in NJ.
I also tapped into what trails are well-traveled or at least properly maintained. The resource I love most is the Mountain Bike Project, where fellow bike enthusiasts rate and review trails. It's also a great source because you can pursue trail ratings, conditions, and more. 
Terrain & Trail Features
From dramatic downhills and uphills to scenic, level paths, I wanted to showcase a taste of the best trails for different preferences and types of mountain biking. I also selected trails based on scenic features, variety, and dynamic flora.
I prefer trails that have more than one route, some source of water as a focal point, and some great views. 
Must-Ride Bike Trails in NJ
1. The Wall (Wayanda State Park)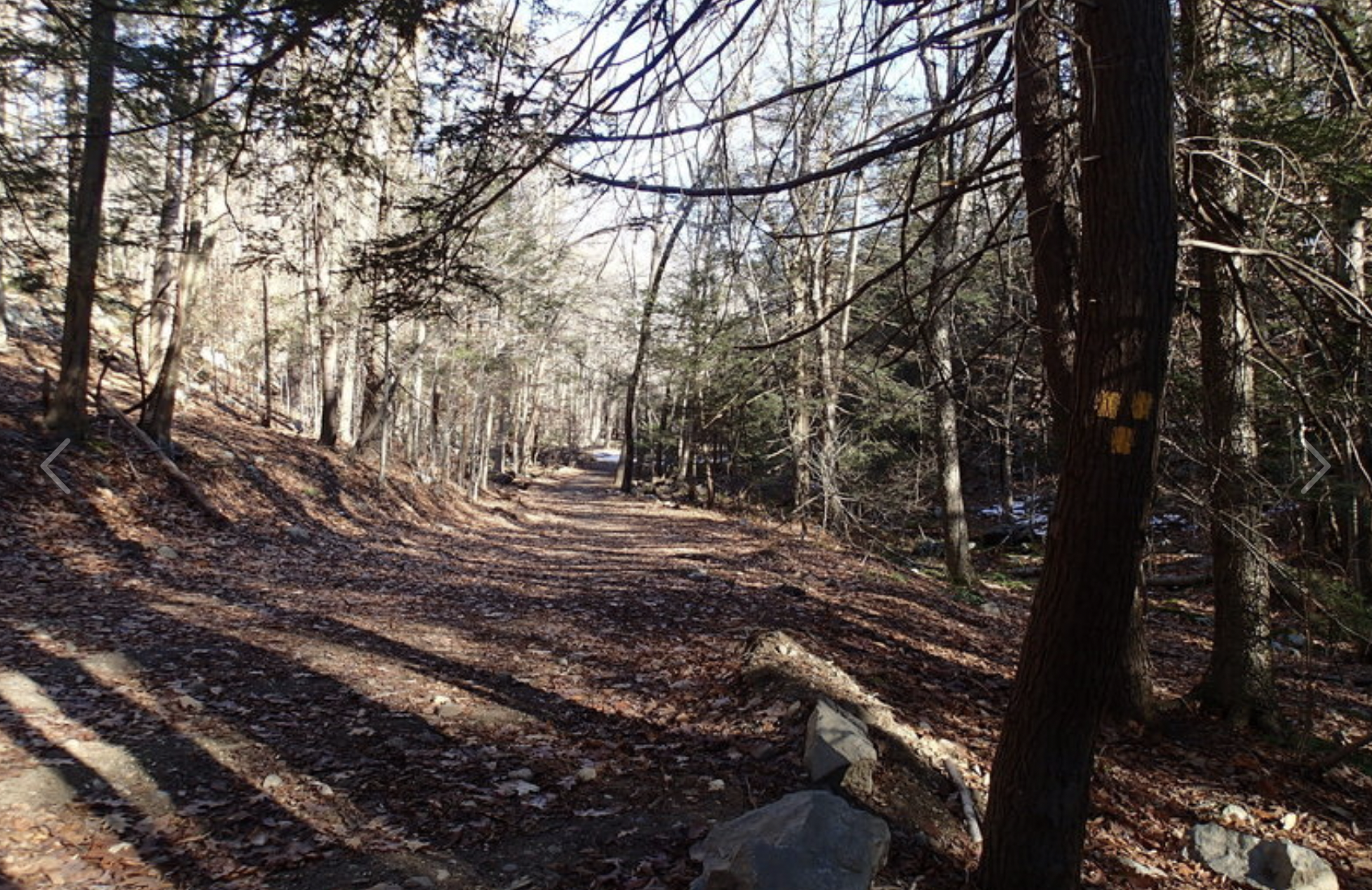 This mountain bike trail is for true experts. If you want as challenging a trail as possible, The Wall is your best option. Technically challenging, you'll navigate gravel, pass by rock gardens, and experience the thrills of steep drops. At the same time, you have options for a quicker loop if you don't feel like you're up to the challenge.
Within this trail, you have several options: The 16-mile Clawson, the easier Clawson Sampler, and the grand 23-mile Nature Jim Tribute route. It's a heavily wooded path, rocky terrain, and it's certainly scenic. It's a great opportunity for all-mountain biking. 
Experience Level:

Expert

Location:

Wayanad State Park is located in Hewitt, in Northern New Jersey.

View Map Here

. 
Pros
Technically Challenging
Longer and Shorter Loops
Terrain Variety 
Cons 
Not For Beginners/ Intermediate Riders

Some Paths Aren't Marked 
2. Marice River Bluffs Trail (Millville)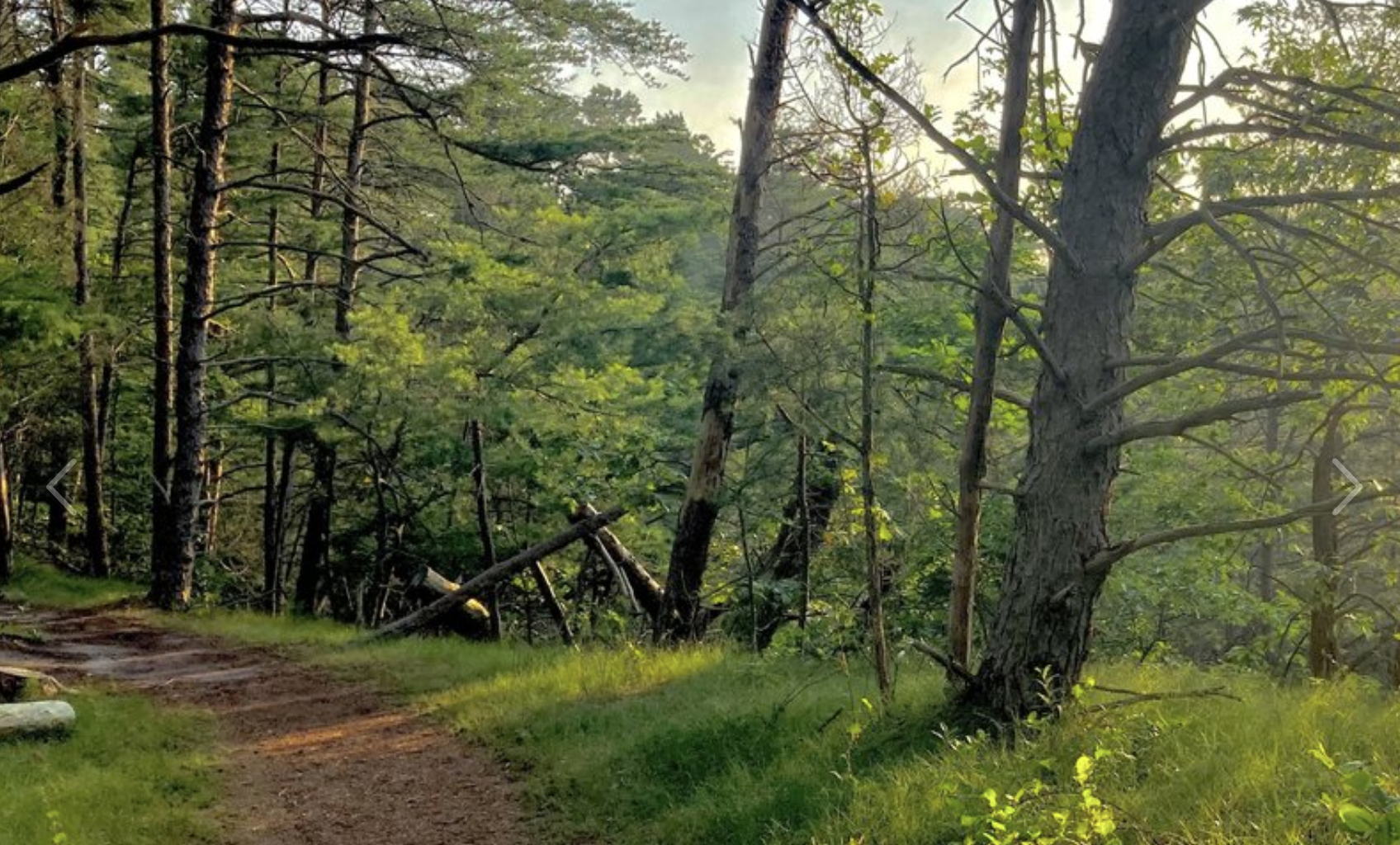 This stunning river trail is a great choice for anyone who wants a scenic route with both challenges and easy riding. While the main trail is suited for intermediate riders, I could see beginners doing well on the more level routes. Snake Run runs alongside the lush river, with small jumps and surprises to keep your ride interesting.
I like that this mountain bike trail is maintained but still has more rugged terrain and elements of adventure. Sunlight streams through wooded paths, and the scenery is beautiful year-round. While you'll experience some elevation changes, there aren't the steep downhills or uphills associated with expert-level trails. 
Experience Level:

Intermediate (with some easy routes) 

Location:

Maurice River Bluffs Preserve in Millville.

View Map Here

. 
Pros
Small Jumps 
Well-Maintained
Scenic River Route 
Cons 
Can Be Humid (Winter/ Late Spring)

Be Prepared to Share with Hikers 
3. Six Mile Run (Kendall Park)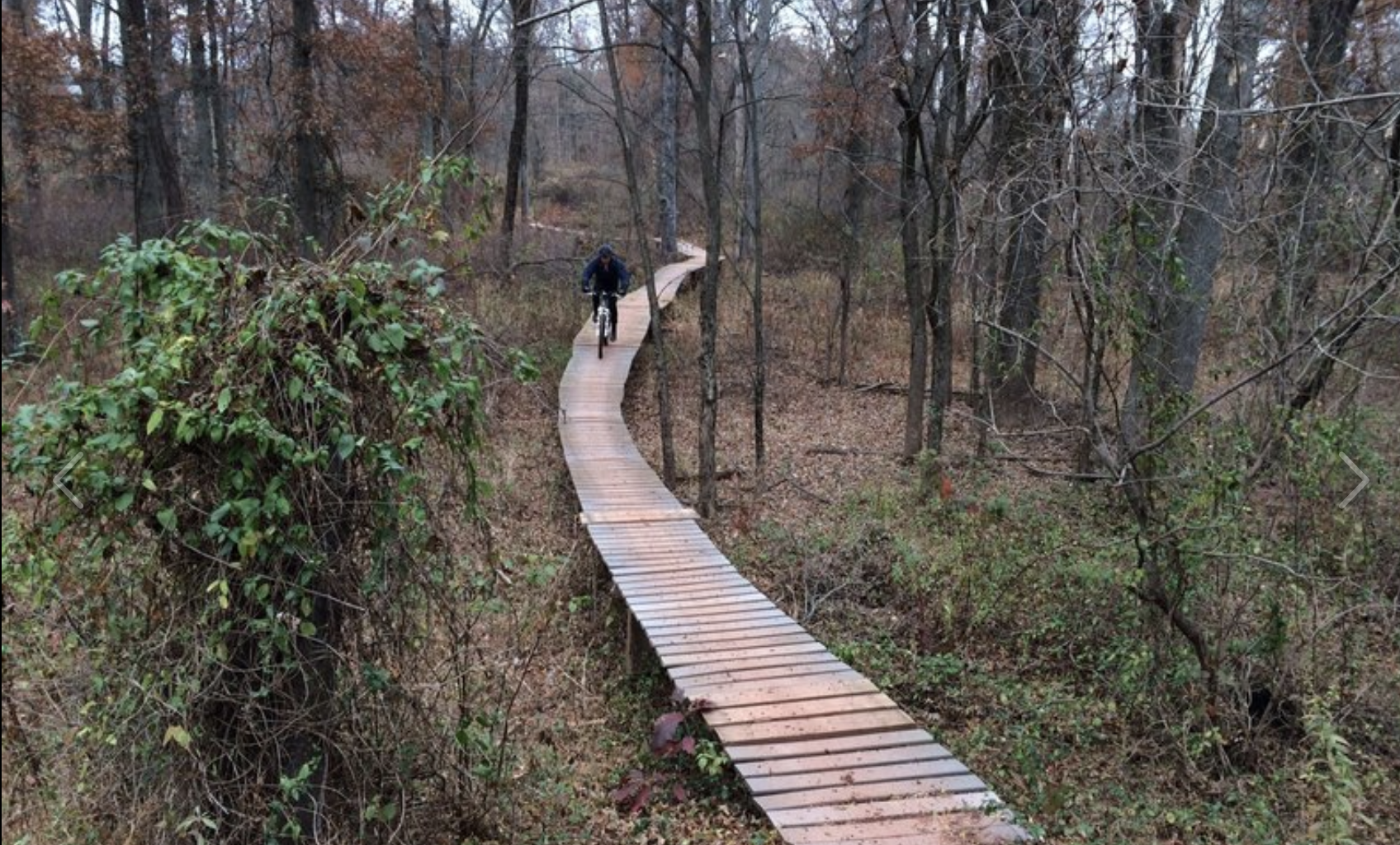 There are many winding trails for mountain biking in NJ, but this is easily my top choice. Six Mile Run- despite its name- has a length of over 13 miles for its main route. Fun, full of surprises, and sure to test your reflexes, this trail is well-maintained and great in terms of visibility. With constantly changing terrain, you're unlikely to get bored.
As fond as I am of dirt trails, this trail adds wooden bridges, fields of wildflowers, and just a little road into the mix. There are also opportunities for downhill and uphill biking, but much of the trail is flat. 
Experience Level:

Intermediate 

Location:

Kendall Park in South Brunswick Township.

View Map Here

. 
Pros
Flat, Downhill, and Uphill
Wildflowers, Bridge Paths
Well Maintained 
Cons 
Busy Road Crossing
Share with Equestrian, Hikers
4. Stephens Back Country Loop (Stephens State Park)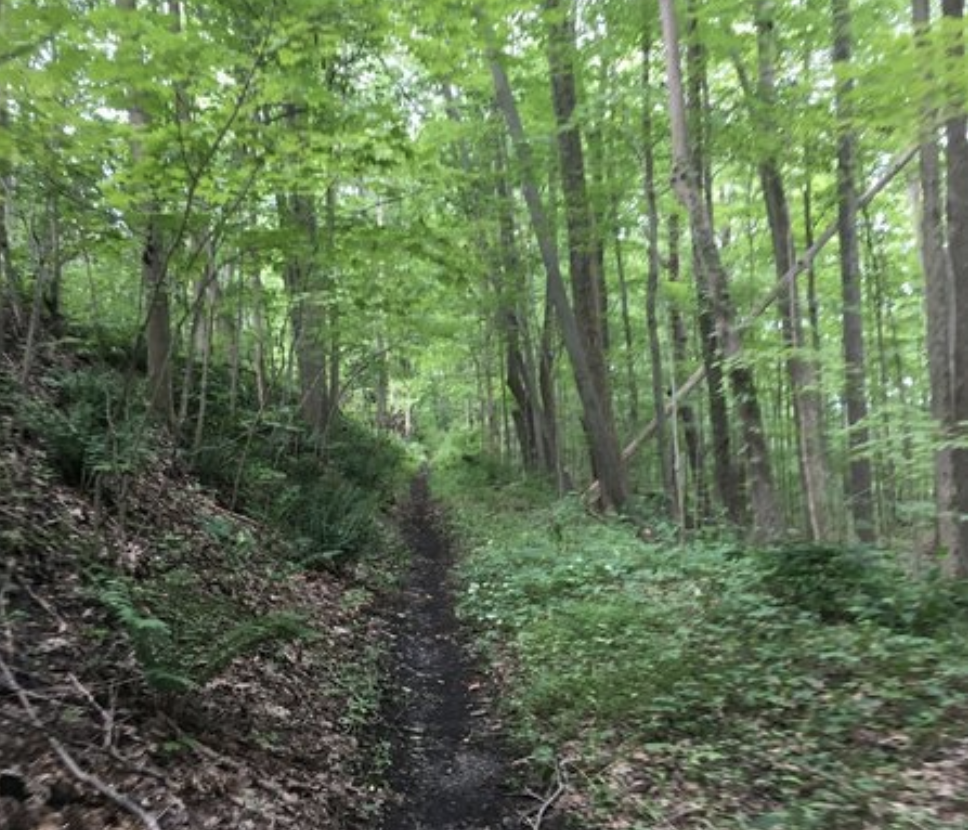 If you're in Northern New Jersey- or even if you're not- you should give Stephens Back Country loop a try. Recommended for advanced riders (some intermediate riders may be able to try), this trail is 7 miles long, with a classic back-country aesthetic. While it's located near the railroad, don't let that fool you: you'll soon become immersed in a quiet, woodsy haven of descending trails.
If 7 miles isn't enough, I recommend adding the Southern and Western loops. There's a lake, some challenging routes, and it has a rugged but still cleared appeal. I like the adventurous appeal of this trail- and it's quiet compared with those with heavier traffic. 
Experience Level:

Advanced

Location:

Stephens State Park in Stanhope.

View Map Here

.  
Pros
Less Traffic
Back Country, Quiet 
Lush Forest 
Cons 
Not Beginner Friendly 

Some Trails Are Less Maintained 
5. Batso Trails (Wharton State Forest)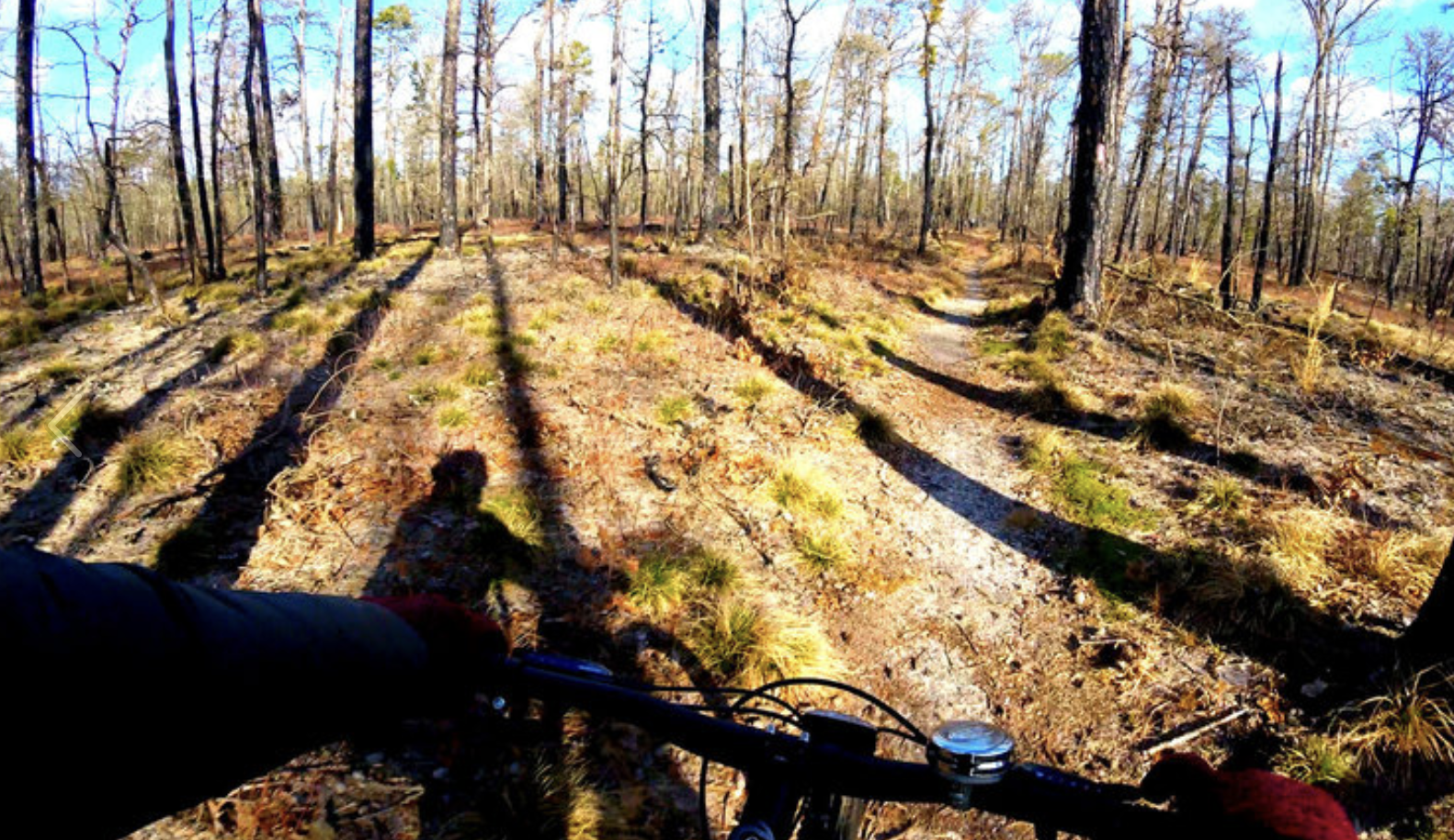 If you're looking for the best mountain bike trails in NJ and you don't check out Wharton State Forest Park, you're missing out. You'll notice this isn't my only recommendation for a trail in this location- but the Batso Trails are great for families or groups. That's because you get a solid range of easy and intermediate routes, with flat terrain that's scenic but not too technically challenging.
Because of this, they also make great trails for dog walks and hiking (which can be a con). These trails are properly maintained, feature beautiful scenery, and give you a classic dirt trail ride. I love the variety- from passing by prairies to lush pine trees and rolling hills. 
Experience Level:

Easy, Intermediate 

Location:

Wharton State Forest in Hammonton.

View Map Here

. 
Pros
Easy and Intermediate Trails

Mostly Flat (Also a Con) 

Prairies, Pine Trees, Rolling Hills 
Cons 
Sharing with Hikers, Dog Walkers

Not Challenging for Intermediate/ Advanced Riders 
6. Ceres Lil Loop (Ceres Park)
At just shy of 4 and a half miles, this mountain bike trail may be short but it has plenty to offer. I appreciate short trails when I'm in a hurry or if I'm unfamiliar with an area and on my own. But make no mistake: this NJ trail is full of surprises and challenges.
Marked by four pivotal descents, there's a mix of steep downhills and soft uphills. It's also a great trail for jumps if you're into dirt biking. The creek you pass by doesn't only add scenery but makes for a great challenge, too. Nestled by two lakes, it's a trail you can easily repeat without getting bored. 
Experience Level:

Intermediate to Advanced 

Location:

Ceres Park in Pitman.

View Map Here

. 
Pros
Impressive Descents 
Creek Crossing 
Challenging, with Variety
Cons 
Gets Rather Muddy 

Short Loop 
7. Oak Pond to Mr. Bill's (Oak Pond Wildlife Management)
Sand certainly isn't my top choice for mountain biking terrain- but it can be done, and a little of it can pose a fun challenge. Before you decide it isn't for you, check out this unique NJ mountain bike trail. Though portions of it do include sand, the majority of the trail has plenty of variety.
In a short loop (4.7 miles) you'll pass by a gorgeous pond, wildflowers, and native bushes, and may be lucky enough to see a slew of wildlife. Wild turkeys and hawks are must-sees for riders not as focused on speed. It's a beautiful and unique trail in NJ. 
Experience Level:

Easy to Intermediate 

Location:

Oak Pond Wildlife Management in Winslow.

View Map Here

.  
Pros
Wildlife
Beautiful Pond 
Terrain Challenge 
Cons 
Short Loop 
Some Rough Patches 
8. Ringwood North Loop (Ringwood State Park)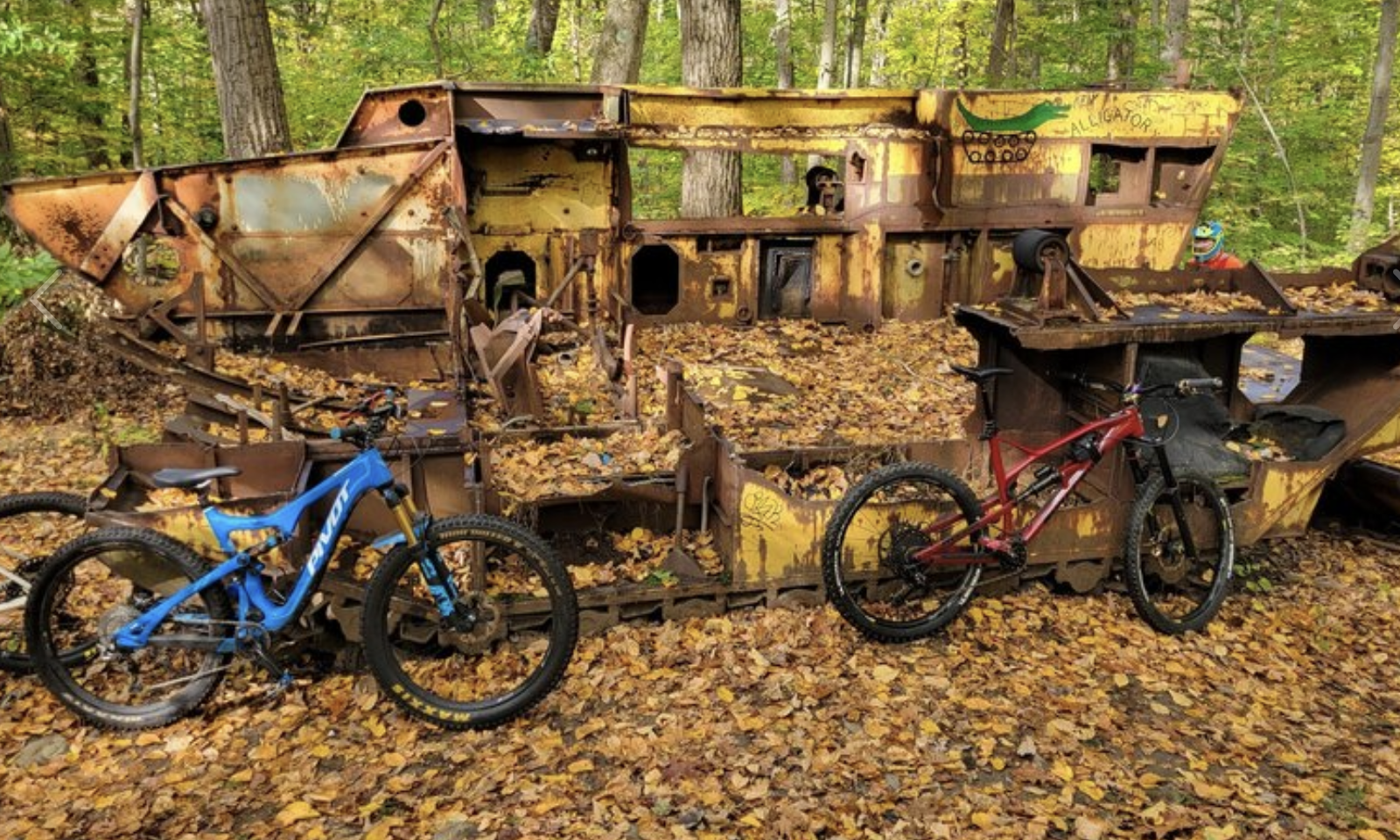 Another must-visit place in NJ for any mountain bike enthusiast, Ringwood State Park has loops of varying difficulty and is a great example of what New Jersey has to offer. However, my top pick in this location is the North Loop- 10-mile singletrack that showcases the variety and beauty of this region.
Winding trails, a greenhouse, ponds, and scenic woods provide plenty of visual and technical interest. It's a great mix of flat and hilly terrain without extremes. 
Experience Level:

Intermediate 

Location:

Ringwood State Park in Ringwood, NJ.

View Map Here

. 
Pros
Several Loops 
Scenery: Ponds, Woods, and More 
Great Views
Cons
No E-Bikes Allowed

Less Clear Marking at Times
9. Dave's E-MTB Route (Wharton State Forest)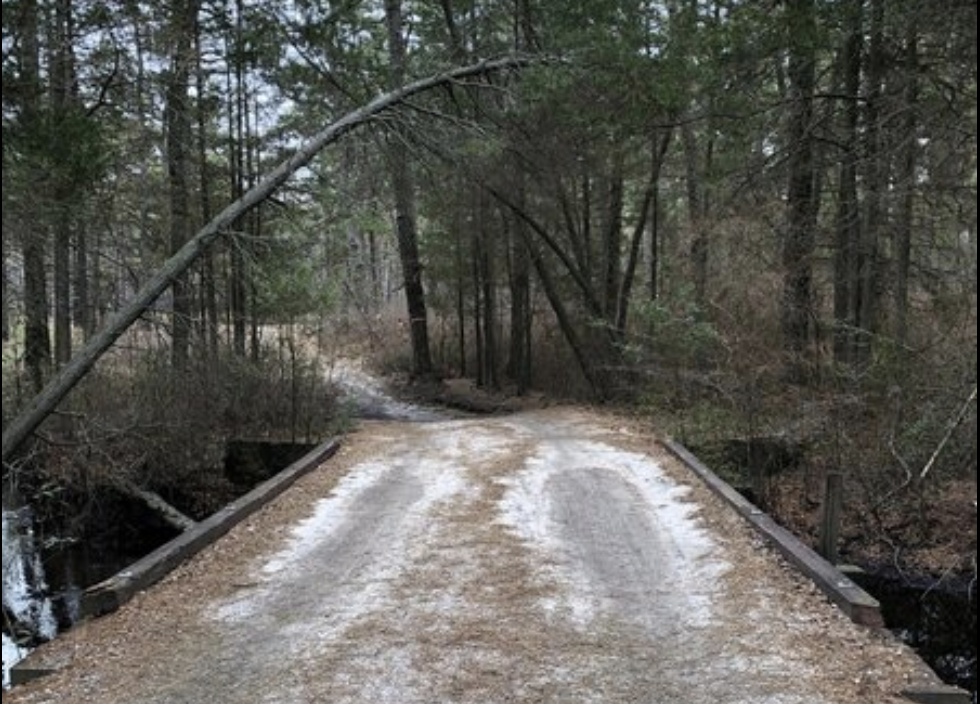 If you have an e-mountain bike, it can be a challenge to find a great trail- because they aren't always permitted. This trail in Wharton State Forest is one of the best options in NJ. But even if you don't have an e-bike, I like this sandy and gravelly doubletrack. It's nice and wide, which can be hard to find.
While not entirely flat, trails and level, well maintained, and allow you to keep focused on surrounding areas. The sparse woods are aesthetically pleasing but provide more visibility than the most densely packed trails. There are nice views without the challenge of some New Jersey trails. 
Experience Level:

Intermediate 

Location:

Wharton State Forest in Hammonton.

View Map Here

. 
Pros
E-Bike Compatible

Wider Trails 

16+ Miles 
Cons 
Wrong Turn Leads to E-Bike Prohibited Route

Not Great For Hills 
10. Hampton Road (Southern NJ/ Wharton)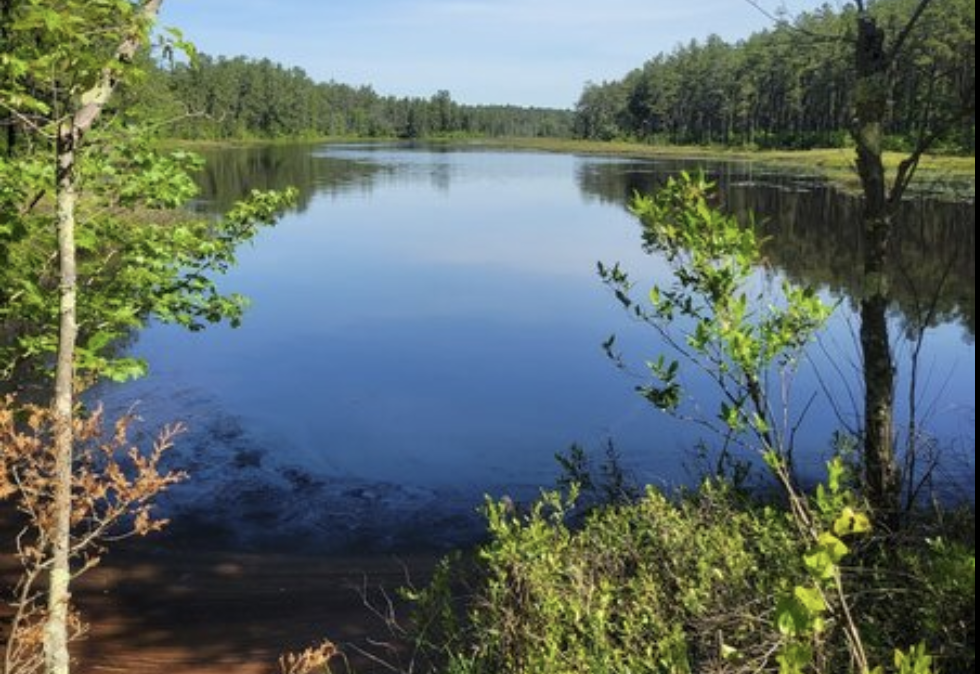 If you're a beginner, there's no reason to shy away from New Jersey trails- there are more options than you think. One of the most approachable and scenic trails is Hampton Road. Located in Southern New Jersey, I think this trail is worth exploring even if you've been riding for a while.
This beautiful, serene trail gets little foot traffic. Instead, you get to enjoy beautiful forests, ponds, and wildlife. It's a level path, with obstacles or uphills and downhills that more advanced riders look for. If you come at the right time of year, you can even find wild blueberries. And I like that there's convenient parking and a rest area. 
Experience Level:

Beginner 

Location:

Wharton State Forest in Hammonton.

View Map Here

. 
Pros
Convenient Parking, Rest Area

Great, Level Route for Beginners

Scenic Wildlife 
Cons 
Only 3.4 Miles

Not Challenging for Experienced Riders 
Frequently Asked Questions
Question: What are the three types of mountain biking?
Answer: There are not three, but five types of mountain biking: cross country, downhill, all mountain, trail, and gravel. Some would also add gravel riding to that list. For each of these types of mountain biking, it's important to be aware of the equipment and experience needed. Cross country or trail is about the most versatile, and a good choice for beginners. Downhill and enduro/ all mountain biking take specialty bikes and tires, confidence, and finesse. It's also important to understand these differences before selecting what trails to ride on. 
Question: What is the mountain biking etiquette for single-track trails?
Answer: Before you head out on any trail, you need to be ready to follow biking etiquette. You should yield to pedestrians. If you're heading downhill, it's also your responsibility to yield to anyone going uphill. Beyond that, etiquette for all trails is common sense: don't trespass on someone's property, pass only when there's plenty of room, avoid wildlife, and obey any speed rules in restricted areas. Above all, it's not unlike driving: be aware of your surroundings and changing weather conditions. 
Question: Does pavement ruin MTB tires?
Answer: While mountain bike tires aren't designed specifically for pavement, a little riding won't hurt. I'd avoid using mountain bike tires on pavement often, though: the tire knobs will wear out more quickly. The other problem is that true trail mountain bikes aren't going to give you a smooth, speedy, or comfortable ride on pavement. A better option would be to buy a hybrid bike. Hybrid bikes can be used on both roads and smooth trailers and are about as versatile as you can get. The tires are a nice in-between, and you'll enjoy your ride more. Granted, hybrid bikes aren't a good option for downhill or all-mountain (enduro) biking. 
Question: What is the most famous mountain bike trail?
Answer: While there's no one definitive most famous mountain bike trail, there are many highly popular trails that have earned acclaim. One of the most prominent trails is The Whole Enchilada in Utah. This single-track mountain bike trail features forests, prairies, and creeks and is a true challenge and delight for the avid rider. It begins at an elevation of 10,000 feet and continues to climb before dipping into intense downhill trails. It's a pretty scenic and unforgettable trail- but not a trail for beginners. 
My Top Picks
Final Recommendations
Not sure which of these trails to head? The best NJ mountain bike trail for you is going to depend on your skill level, but for the intermediate rider, my recommendation is the Ringwood North Loop.
This singletrack trail is 10 miles long, with plenty of great views, terrain variety, and winding downhill trails and uphills. Suitable for both intermediate and advanced riders, it showcases a lot of the variety so many love in an NJ mountain bike trail.
But if you want an easier trail, Ringwood State Park has other great trails, too.
Final Thoughts
NJ is a great place to discover new mountain bike trails. From daring and challenging trails to trails for beginners, you're going to find a great trail for you. What's amazing about all of these trails is that you can see how the mountain bike community continues to grow.
I hope that this list inspires you to see even more. Whether you're a native to NJ or a visitor, it'll be time well spent. Just remember trail etiquette, and pack some water and snacks for those longer trails.