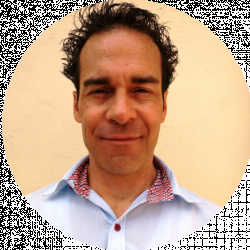 Latest posts by Douglas Bloom
(see all)
Santa Cruz is an internationally renowned brand. It is known for manufacturing high-quality and unique bikes. One of their best models is the Santa Cruz Blur.
We talked to the design and manufacturing team at the company to come up with a detailed review of the bike. Check it out below.
Santa Cruz Blur Review 
There are race venues with biking events all over the world each weekend. At these events, there is a rider who will get hoisted on the shoulders of the crowd and delivered to the podium.
If you are into bike racing, you may know the feeling of winning a race. If you want the same feeling, you can out our Santa Cruz bike buying guide below.
For the Blur, we contacted Santa Cruz to get input from their design team to their manufacturing team. We learned that they have many years of experience making the highest carbon full-suspension bikes.
That is why their bikes, including the Blur, are one of the most lightweight bikes in their class. Check out the details of the Blur to fully understand why it's in a class of its own. 
Design Details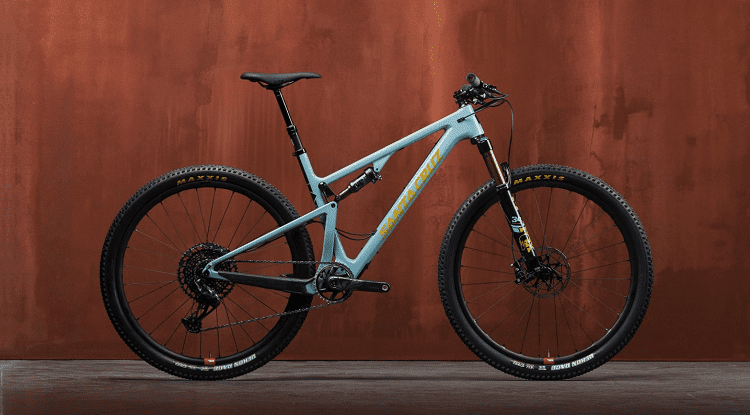 Santa Cruz Blur comes with a unique design. From the frame to the suspension, the design is developed to ensure you get the best out of this bike. Let's take a look at the features of the design. 
TR
This is the build you get for the Blur. The TR features more travel (120 MM front and 115 MM rear) and slightly beefier tires, namely the Maxxis Rekon. Other standard features are a full height adjust dropper post, larger brake rotors, and no lockout remote. It's designed to be an XC bike for certain courses. 
Light Carbon Frame
You will notice this is a full-suspension bike. It has been rumored that its carbon frame is lighter than most pre-race dinners at a reduction of 289 grams. This is far lighter than previous models. 
Reserve 28 XC Wheels
These are the lightest Reserve MTB rims. Weighing at about 385 grams, the rim bed is wider and shallower. They are designed this way to meet the needs of the newer generation of higher volume XC tires that are a favorite of elite racers.  
Geo to Match
The length of this bike's chainstay is matched to frame size. This means every rider, irrespective of their height, get the same bike fit and balanced geometry. 
Two Water Bottles
There are two water bottle mounts on the front triangle of the frame. This means you get enough juice of the electrolytes you use to keep you at the top of your game. 
No Proprietary Gubbins
The parts used are designed to ensure you don't get stranded in a Breck Epic or Cape Epic campsite.  
Durable
The renowned Santa Cruz quality, finish, and fit construction put the Blur into a league of its own. The optional Reserve wheels, bearings, and frame come with a lifetime warranty. Additionally, any service can be done with their Rider Support pledge.
Chainguide
When it comes to the chain guide, well, it ensures your performance will drop your competitors.
Suspension
Aha! It's imperative to have every kilojoule of energy as a rider is translated to forward thrust for the Blur that means making something efficient and lightweight with a perfect balance. 
No one can compare cross-country racing to a power lap around the park. Why? The competition is fierce, and the courses are challenging. This is where Santa Cruz Blur's Superlight suspension comes in. 
It avoids the wobblers while keeping the overall weight down. The company was able to reduce the overall weight by 289 grams by reducing the number of linkages, bearings, and overall parts.  
Stock Shock and Smart Frame
Santa Cruz looked to the leverage curve to resist excessive bobbing from a high, progressive shock curve instead of relying on a high anti-squat figure.
The idea is to provide more control and support. The design resulted in a more consistent and lower leverage curve that enabled the bike maker to reduce anti-squat.
The move ensures the rear tire to have more sensitivity and traction in both descending and climbing scenarios. Anti-squat causes less pedaling input meaning a much more efficient forward drive.
It also overcomes the biker's body weight influence on the suspension. The overall package means a lower demand on the shock to ensure efficient performance through custom sizes or specific internals.
Other Great Bikes from Santa Cruz
If you didn't like the Blur, Santa Cruz has other great bikes you can use. According to racers and riders who own bikes from the manufacturer, the following three bikes are a great option. They have been classified according to their categories to make your selection process easier. 
Santa Cruz 5010: Best Fun Trail Bike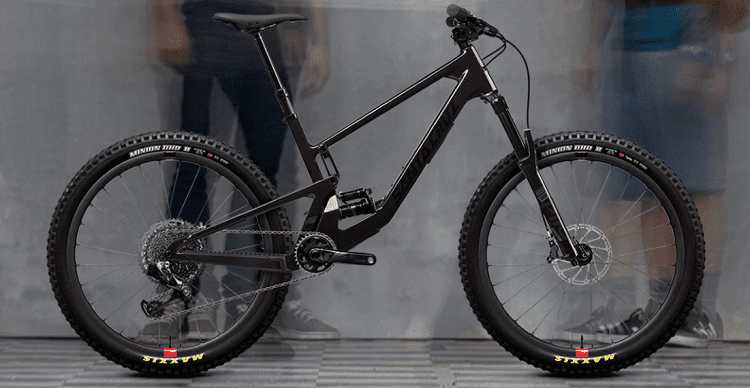 Santa Cruz 5010 version is designed and built to be the most fun trail bike in the cycling world. It has 130 mm of rear travel paired with a 140 mm fork together with a low-link mounted shock. The bike is built with enough travel to handle landings and hard hits.
The combination of small wheels together with the responsive geometry keeps the bike nimble. This makes it easy for the bike to pop and jump off every trail. For those riders interested in enjoying their bike and having a good time rather than competing or racing, 5010 is the best option.
Pros
It features 140/130 mm of front and rear travel

27.5″/27.5″+ wheels

Aluminum/Carbon C/Carbon CC frame

Responsive geometry

Slack and long geometry
Cons
Small wheels

Low-quality shocks
Santa Cruz Stigmata: Best Gravel/Cyclo-Cross Bike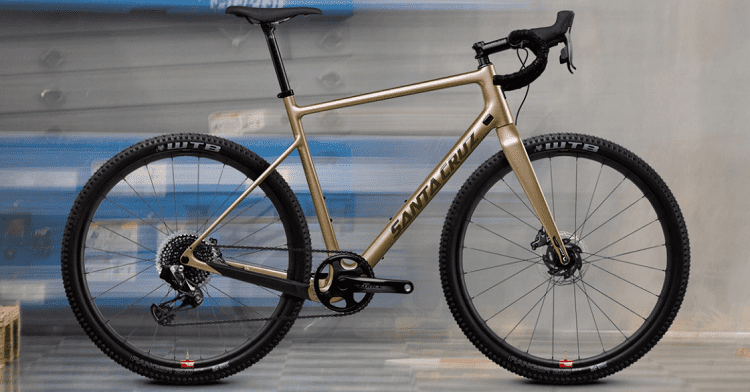 The Stigmata has proven that Santa Cruz can make a top-class gravel bike. This is besides building unique and capable full-suspension hardtail mountain bikes. The generous tire clearance enables you to choose between 650b and 700c wheels. 
Stigmata comes with internally-routed hydraulic disc brakes and thru-axles. It's equipped with mid-range and high-end Shimano and SRAM components. What distinguishes the model from the rest is the premium Carbon CC frame.
There are no rack mounts, but the good thing is you can fit the bike with three water bottles. Do you look forward to smashing CX/gravel routes and races on sub 20 lbs. carbon bikes with thoughtful design and build? Then the Stigmata is your go-to bike.
Pros
2.1″ (650b)/45 mm (700c) tire clearance

It comes with internally-routed hydraulic disc brakes

It features thru-axles and three water bottles

It's equipped with mid/high-end Shimano and SRAM components

Premium Carbon CC frame
Cons
No rack mounts

Misaligned forks
Santa Cruz V10: Best Downhill Bike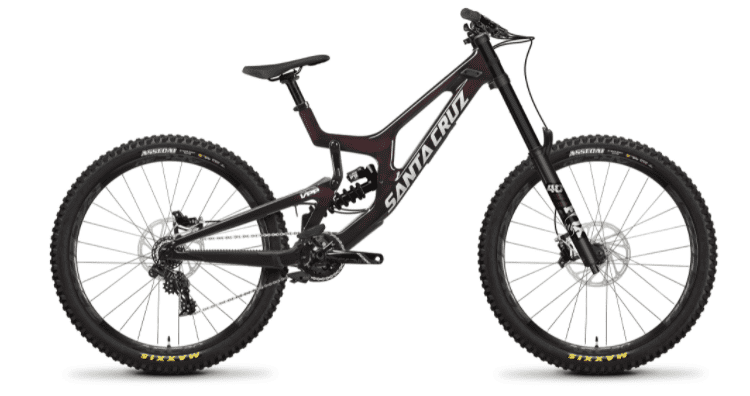 One thing that's for sure, extreme rides and routes call for extreme bikes. Santa Cruz V10 will be a good teammate for you if some of your reasons for riding bikes include winning races and taking photos on podiums.
It comes with a versatile Carbon CC frame. This means you can build the frame to fit your preferences. Additionally, the bike can roll on either 27.5″ or 29″ wheels. V10 features 200 mm of front travel and 215 mm of rear travel. Think of it this way, V10 is the bike for future DH world champions.
Pros
It comes with a versatile Carbon CC frame

200/215 mm front and rear travel

Available in 27.5″ or 29″ wheels

Full-suspension bike
Cons
Not best for uphill

Not budget-friendly
Santa Cruz Blur Alternatives
We have looked at the Santa Cruz Blur and other great options from the same manufacturer. If you feel like they don't meet your requirements, worry not.
We have compiled a list of 3 great options from different manufacturers. The alternatives below are a result of ratings and testimonials from bike enthusiasts and owners. 
V2 SLX Ibis Ripmo: Best Enduro Mountain Bike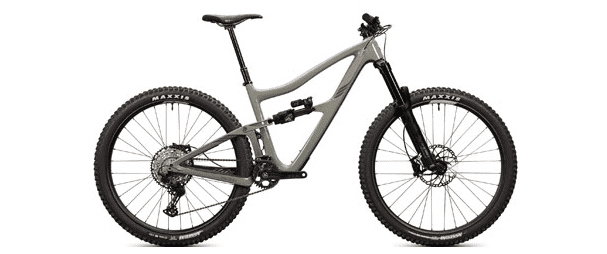 Are you looking for a cushier bike for absorbing big hits? If you reside in a zone with rough and steep terrain, buy the Ibis Ripmo V2 SLX. You won't regret the decision.
It comes with an extra 14 mm of travel at the front and 10 mm at the front. The head angle is slacker with burly Maxxis Assegai tires.
To keep the weight in check, the model features a quality Shimano SLX and carbon frameset. Other features include the DW-Link suspension and steep seat tube, which make V2 SLX out-climb expectations.
Pros
It comes with 29″ wheels

Quality Shimano SLX

Carbon frameset

Burly Maxxis Assegai tires

It features a DW-Link suspension
Cons
Not budget-friendly

Overkill for tame trails
Yeti SB 130 C2 GX Eagle: Best Playful Trail Mountain Bike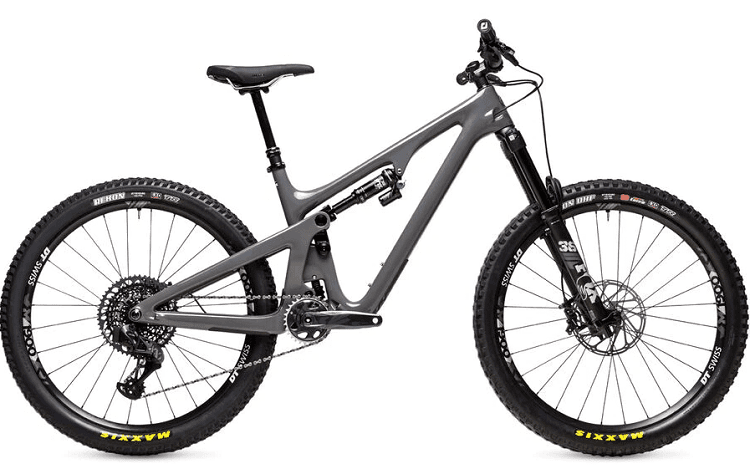 Yeti SB 130 is your answer if you are looking for an efficient climber with a light and playful personality. On smooth and flowy sections, it's a ton of fun. On easier terrains, it's, however, not overkilling, unlike some burly bikes.
SB130 features four different sizes with six different colors. The good thing with Yeti bikes is they stick to high-end parts only. The bike comes with a lifetime warranty against frame defects and a crash replacement warranty. Other features include:
130 mm front travel

150 mm fork

31.6 mm seat post

BB92 bottom bracket
The model features an aggressive geometry with premium construction. Therefore, it has a superb performance both up and downhill.
Pros
It comes in 6 different colors

29″ wheels

Premium construction

Aggressive geometry

Superb performance on both down and uphill
Cons
It lacks a dropper post

Not budget-friendly
Specialized Turbo Levo Comp: Best E-Mountain Bike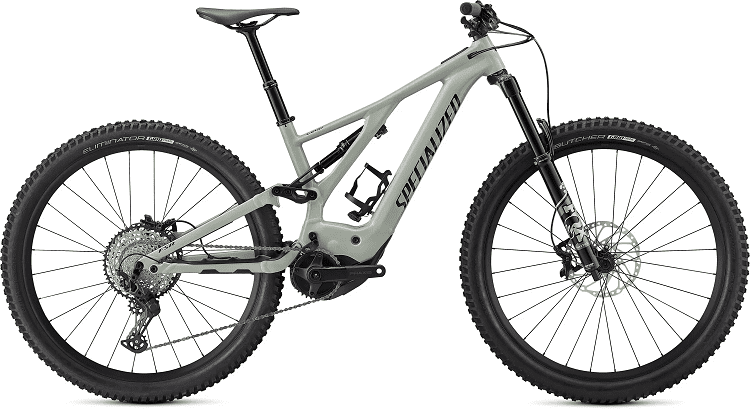 Turbo Levo is Specialized's top mountain bike design. Recently, the model was updated with a couple of improvements. The updated version comes with a more powerful battery and motor.
You can use the Mission Control App to access the battery status quickly and easily. As a result, you can easily adjust your performance.  
Price is the biggest hindrance to owning an e-bike. Additionally, the extra drive system brings more weight to the bike, which is a performance drawback.
Turbo Levo is a bit less flickable compared to the non-motorized Stumpjumper. It's good to note that technically, e-bikes are not legal to ride on singletrack trails.
Pros
Super-fast

Premium construction

Powerful battery and motor

Easy to customize performance

It features a Mission Control App
Cons
Not budget-friendly

A motor and a battery are required
Santa Cruz Buying Guide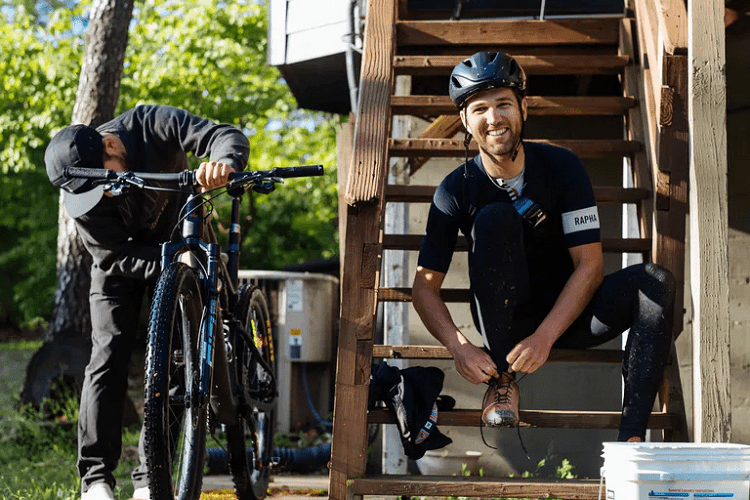 After research from online videos and interviews with bike enthusiasts, we have highlighted the different types of mountain bikes available in the market. Note that every bike model is designed and built to perform a specific task to perfection.
Enduro Mountain Bikes
Enduro bikes perform well on steep and difficult trails. They offer a significant amount of travel for navigating through any terrain. The model is exclusively a full-suspension bike.
They mostly come with 170 mm of travel at the rear and front. This is combined with reinforced tires and heavy-duty wheels. Suspension units are still air-sprung, but the good thing is they are heavy-duty. The reliable coil shocks perform consistently during prolonged hard riding.
Additionally, some models come with remote control capable of changing the bike's geometry. They can also change travel between an uphill and downhill mode. However, this brings more weight, complications, and potential points of failure.
Trail Mountain Bikes
Trail bikes are the most popular if you want a bike that can be used anywhere. They feature more relaxed angles providing you with greater descending confidence. These models feature a more aggressive tread to help control speed. 
The stems are shorter, and the handlebars are wider, offering a great compromise between the climbing ability and descending prowess.
All hardtail trail bikes come with strong frames matched to a fork with around 130 to 150 mm of travel. The high-end models feature carbon frames, while the cheaper ones come with aluminum.
1x-drivetrain replaces the double chainrings providing you with a wide range of gears with simpler maintenance and better performance. A trail bike can either use 650b or 29″ wheels. However, if you prefer stability, use the 29″. Choose the 650b if you want a more dynamic and involving ride.
Downhill Mountain Bike
Downhill bikes are about doing one thing, which is going down steep technical trails super-fast. They feature optimized coil-sprung suspensions. These are designed for traction and support rather than for pedaling ability.
Generally, they are the best bikes for downhill trails, with around 200 mm of travel at the rear and front. The fork legs extend above the head tube and are braced together to put up with the huge forces facing the bike. The forks are known as double-crown or triple-clamp.
Cross-Country (XC) Mountain Bikes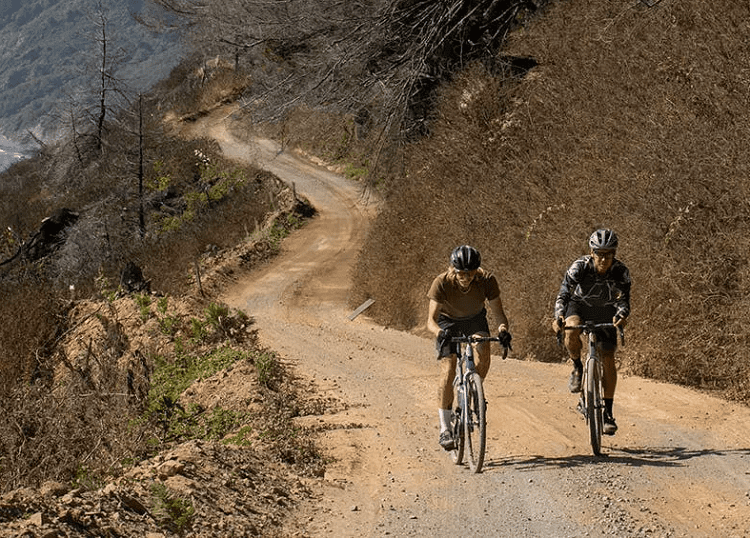 Cross-country bikes are mainly about covering ground quickly. It doesn't matter whether it's on a fun day out in the mountains or in a race. Many riders prefer them for racing even though the full-suspension designs are becoming more popular.
The bikes feature a locknut switch that prevents the suspension from sapping on smoother sections of the trail. Apart from that, at the front and rare, they have between 80 – 100 mm of travel. For maximum speed, the XC model comes with 29″ wheels combined with low-volume, lightly treaded, and fast-rolling tires.
Electric Mountain Bikes (e-MTB)
Surprisingly, you can get electric bikes that correspond to almost all the listed types of bikes. They come with a battery and a motor to boost your pedaling input. The level of assistance can be adjusted via a control unit located in the handlebar.
Unfortunately, such bikes are significantly heavier than their non-electric equivalents. That said, no one should lie to you that riding an e-bike is a walk in the park. Lastly, with an e-bike, you can access areas where the non-powered bike can't reach.
Santa Cruz Blur FAQs
Question: Does the Blur Come with 2 Different Rear Travel Settings?
Answer: Santa Cruz offers this bike in 2 travel options. The TR comes with 115 MM rear and 120 MM front travel. For the XC, you get 100 MM travel on the rear and front. The TR option uses a 45 MM stroke shock. Take note all Blur frames accommodate both shock sizes. 
Question: Who Makes Santa Cruz Blur Bikes?
Answer: Santa Cruz is the manufacturer of the Blur bike model. It is a manufacturer of high-end bikes. They also sponsor Santa Cruz Syndicate, which is a downhill racing team.
Question: Where is the Blur Manufactured?
Answer: California. The Blur and other Santa Cruz models are available with a wide range of suspension and components options from their California factory. 
Question: Why is the Blur Expensive?
Answer: It's because the model goes through a costly and detailed production process. Additionally, the bikes are produced in low volume. The bikes also employ advanced VPP suspension to ensure they outperform the majority of their competitors. A lifetime warranty is also a feature that increases the cost. 
Bottom Line
Santa Cruz Blur is a worthy bike investment. For a mountain bike, it won't disappoint. However, feel free to check the listed alternatives in case your preferences are not met.
Use the buying guide to help you get a good choice from the alternatives. All the above information is designed to help you choose the best bike for your needs.