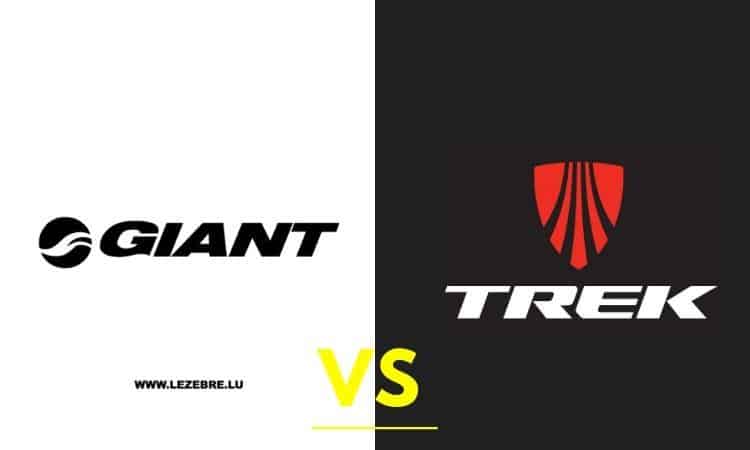 Trek vs Giant Mountain Bike Brand Comparison
Trek and Giant are two of the biggest mountain bike brands currently in existence, both companies produce a wide range of mountain bike options that will allow you to take full control over the way that you ride. Depending on your preferred biking style and how much money you're willing to pay, both of these mountain bike brands offer options that are catered to very specific target audiences. Regardless of what you're looking for in a mountain bike, these two brands will most likely have the right option for you. However, one thing to remember about both of these brands is that they use very different styles and approaches to accomplish the off-road biking performance that you would expect out of these prestigious brands.
One thing that both of these brands have in common is the general price range that both of them offer. When choosing between each of these brands, you'll notice that each one of them offers both professional and beginner mountain bike options. When choosing the perfect mountain bike, it all depends on your preferred riding style and the type of terrain that you'll be encountering on a regular basis. As you would expect in premium mountain bike brands, both Giant and Trek put a primary focus on providing a mountain bike for riders of all levels and abilities.
When you're looking for a reliable mountain bike that is capable of taking on the specific types of terrains and environments you'll be running into, both of these brands offer premium options for you to choose from. Based on your desired riding performance and bike design, you will want to look for very particular design specifications to ensure that you can gain maximum performance efficiency out of the mountain bike you choose.
Another attribute that both of these companies have in common is the fact that they have their own proprietary technologies which are commonly integrated into the design of their mountain bike options. All of the different technologies that are used in the production of mountain bikes from both companies provide added support and performance functionality for riders of all levels.
If you're a mountain biking enthusiast or simply a weekend warrior looking for a more equipped vessel, you may be trying to decide between both of these brands. For those of you that are stumped on which brand to go with, you've come to the right place, in this review, we're going to give you all of the details on the different mountain bike options available from these individual brands so that you can make the right decision about which one is best suited for your you!
To begin, we're going to dive straight into the core feature breakdown between these two titans of biking.
Main Difference Between Trek vs Giant Mountain Bikes
The Main Differences Between Trek vs Giant are:
Trek prices are according to the types of integrated features they come with, whereas Giant bikes are a lot more affordable.
Trek uses Giant frames to manufacture some of their mountain bike models, whereas Giant is the primary producer of mountain bike frames.
Trek bikes are considered to be more capable of ploughing through features on the trail, whereas Giant bikes are considered to be more for those who want an enjoyable ride.
Trek has proved their worth in terms of producing reliable racing bikes, whereas Giant is more focused on providing its customers with a wide range of different options to choose from
Core Feature Breakdown: Trek vs. Giant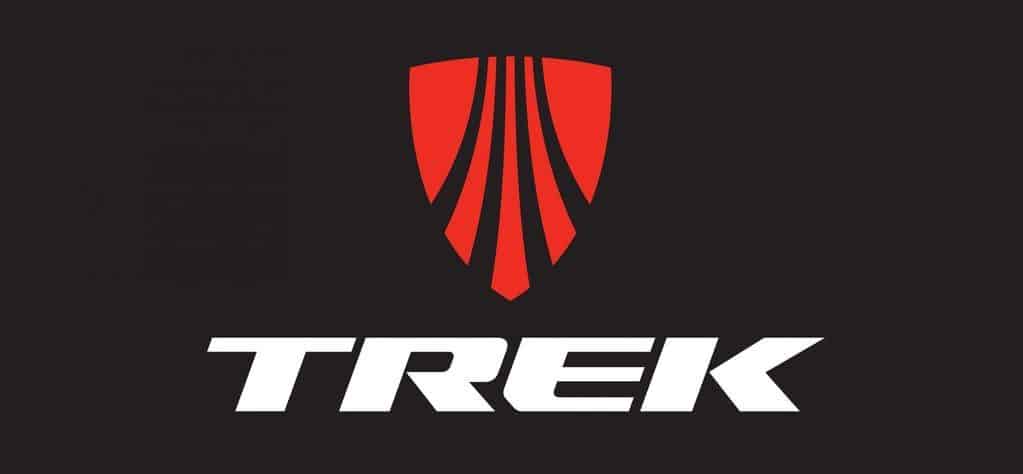 When taking an in-depth look at Trek and Giant mountain bikes, there are several different technologies at work in each of their biking models which work to provide you with specific performance capabilities. Since both companies use different manufacturing techniques and building processes, all of their bikes represent the particular audience that the companies have built over the decades.
Take a look below to see all of the core features and design integrations that you can expect to gain access to when purchasing a bike from either brand.
Trek Core Features
Alpha Aluminum
Alpha Aluminum is a unique technology used by Trek which utilizes high-level metallurgy which stretches the aluminium material to its maximum absorption point. This process, in turn, creates a material that is very lightweight yet also highly durable and long-lasting for superior ride support. This particular material composition has been in development for years and was refined to perfection by Trek.
OCLV Carbon
OCLV is a unique carbon material that has been around since 1992, however, it is proprietary for Trek. Using their own unique manufacturing process, the company is able to produce this special carbon fibre which is utilized in a variety of different manners on the bikes themselves. The use of OCLV Carbon on these bikes delivers a lightweight frame and enhanced riding capabilities all around.
Active Braking Pivot
Active Braking Point is Trek's own unique rear suspension system that provides added power while braking to ensure that you maintain control over your ride at all times. This technology is patented by Trek and it enacts the rear suspension on the bike when braking which helps you keep the wheels grounded while riding and braking.
Giant Core Features
Carrier Energypak
Carrier Energypak technology is designed to help riders carry all of their essential equipment and tools with efficiency and comfort. Carrier Energypak provides you with 400Wh of extra riding power so that you can continue taking on tough terrain and intense features without having to take many breaks. The technology is very similar to the features that you'll find on many rentable e-bikes located in cities all across the United States.
Compact Road
Compact Road technology is a design integration feature that implements the use of a downward-sloping top tube which runs from the head tube to the seat tube providing you with the rider with a lightweight and stiff ride you can rely on. This technology also makes it easier for people of varying sizes to ride with ease and a unique fit.
Advanced Composite Technology
Advanced Composite Technology refers to the use of high-grade raw carbon which is integrated into the bike's frame. This material has a very high stiffness to weight ratio which gives the bike more stability and overall control. With this feature, the front fork of the bikes is secured by a triangle shape design and it is moulded as one continuous piece during the manufacturing process.
Now that we've gone over some of the core features that you can expect out each of these mountain bike brands, it's time to take a look at what some of our top alternative recommendations are.
Alternative Recommendations
This section is going to include our top recommendations for those individuals who are interested in seeing what other bike brands have to offer. We're going to cover bikes ranging in design, capabilities, and features. Make sure you read each recommendation so that you can see which one is best for your intended riding needs.
#1 Vilano Diverse 3.0 Performance Hybrid Bike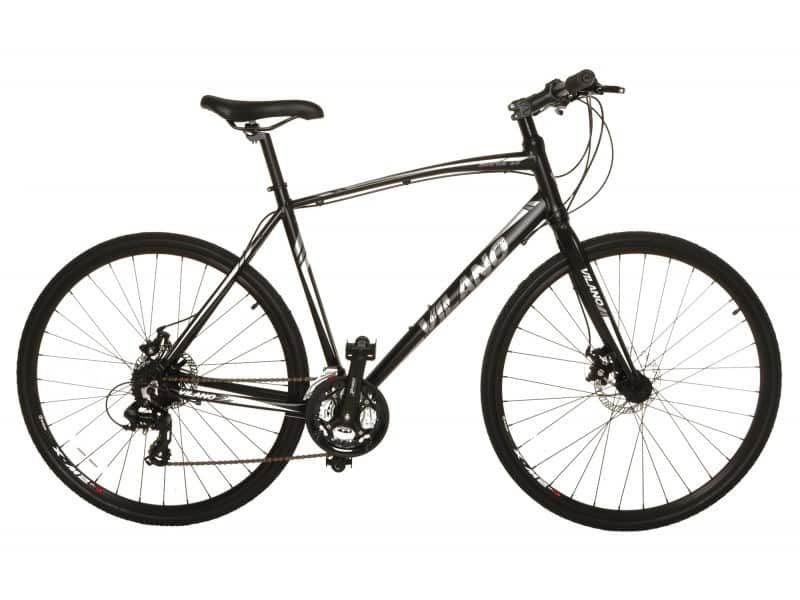 The Vilano Diverse 3.0 Performance Hybrid Bike comes outfitted with disc brakes so that you can stop anytime you need to without interruption. This bike also comes equipped with an upright handlebar which adds an extra layer of comfort while riding for prolonged periods of time. This particular mountain bike is made using hydroformed alloy performance materials which provides a durable and long-lasting frame. Vilano Diverse 3.0 Performance Hybrid Bike
#2 Schwinn Discover Hybrid Bike
Although the Schwinn Discover Hybrid Bike isn't a mountain bike, it is surprisingly capable both on and off-road. This hybrid bike comes equipped with 21-speed SRAM grip shifters which allow you to easily change gears when you encounter a small feature or tougher than usual terrain. This bike also comes packing Shimano rear derailleurs and a swept-back upright handlebar which provides you with extra stability and support while riding. This model also comes with an SR Suntour suspension fork that allows you to take hard dips without worrying about injury or damage to the bike. Schwinn Discover Hybrid Bike
#3 Diamondback Bicycles Hook 27.5 Hardtail Mountain Bike
The Diamondback Hook 27.5 Hardtail Mountain Bike is an awesome and affordable mountain bike. It comes outfitted with an SR Suntour XCM 120mm travel suspension fork which helps alleviate some of the direct impacts that you experience when taking on tough features. The frame on this bike uses a hand-built aluminum hardtail material that provides added support and stability all around to the frame of this capable mountain bike. The wheels on this bike are durable DB SL-7 double wall 27.5" walls which give you peace of mind knowing that your ride will be solid.
About the Brand: Trek vs. Giant
Both Trek and Giant are very well established histories within the mountain bike industry. When you begin looking through the various mountain bike options available from both companies, you will quickly see the amount of dedication and hard work that they put into every bike that comes from their production. To help you better understand the unique technologies at play when using bikes from either of these companies, we're going to provide you with a detailed view of the backstory behind each brand.
History of Giant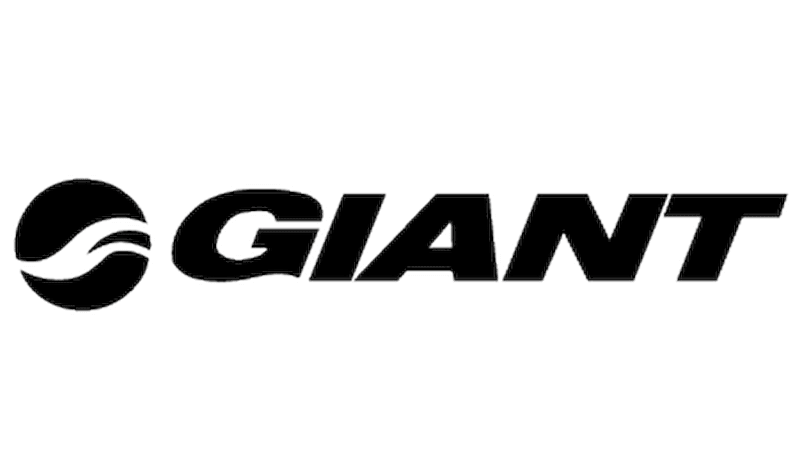 Giant mountain bikes were started in 1972 by a collective of Tour de France racers and other passionate individuals who share a love for mountain bike production and cycling all in one. The primary focus of the brand is to provide riders all across the world with high-quality mountain bikes that they can use to traverse nearly any terrain or environment without having to worry about their bike breaking down. The brand uses high-strength aluminium to craft their bike frames and they were also the first company to produce carbon fibre mountain bikes that were commercially available.
When you think about the brand Giant and its impact on the mountain biking industry, you have to think about the way that the brand redefined what modern off-road bikes look like. Their bikes are known for their compact road technology and the Maestro suspension system that provides added support for riders taking on all sorts of environments.
Today, Giant continues to be an innovator in the mountain biking industry with its unique design ideas and dedication to producing reliable mountain bikes that riders everywhere trust and enjoy.
History of Trek
Trek mountain bikes began its development in 1975 by a man named Joh Burke. Burke developed a passion for producing mountain bikes from his father. In 1975, John's dad Richard Burke and a friend of his by the name of Bevil Hogg created the Trek bicycle brand. The same year, the company would start producing touring bikes that were made from steel frames, the company would go on to produce 900 custom variants of this bike over the next several years until the company was incorporated.
In the later 1970s, the brand outgrew its original manufacturing facility, which led Trek to purchase a new 26,000 sq ft. headquarters that was located on the outskirts of Waterloo. With the new warehouse space, the company was able to add bike manufacturing to its list of products up until 1981 which is when the company started making steel cycling bicycles.
In 1985, the company broke ground in the mountain bike industry by using technology derived from the aerospace industry in its bikes in the form of a bike frame made out of bonded aluminium. While the company experienced some issues when developing their new bike production technique, eventually they figured out all of the logistics behind their equipment manufacturing process and became the Trek we know and love today.
Now that we've gone over some of the key historical facts behind both of these companies, it's time to take a look at what the main differences between both of them are so that you can make an educated decision about which one is best suited for you.
FAQs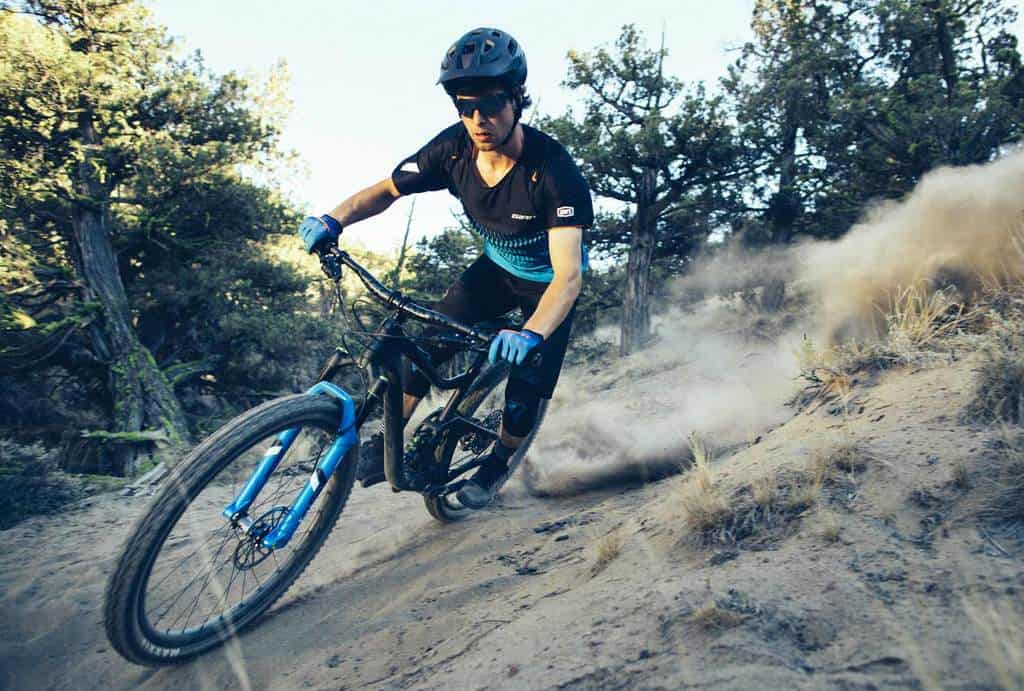 Q: Do Trek and Giant offer warranties on their mountain bikes?
A: Yes, both companies offer a standard warranty when you purchase a bike from their official website or a verified retail vendor.
Q: How much do these bikes cost?
A: The cost of these bikes will vary depending on the particular model that you decide to purchase.
Q: Do either company offer a return policy?
A: Yes, both companies offer a return policy on their products so that you can get your money back in the event that you're not satisfied with your purchase.
Q: Are Trek mountain bikes made by Giant?
A: Giant produces mountain bikes for various third-party brands and companies. Some Trek mountain bikes do include parts made by Giant and some models are made by Trek entirely.
Q: Is Trek a good mountain bike brand?
A: Yes, Trek is considered to be a premium mountain bike option that is trusted by many expert mountain bike riders.
Q: Which mountain bike brand is best?
A: Both Trek and Giant produce high-quality products, each company produces products which may provide more benefits to specific types of riders. We personally prefer Giant due to their long history of building mountain bikes and their commitment to mountain bike culture.
Q: What are the best mountain bikes for the money?
A: It all depends on how much money you want to spend and what your preferred riding style is, there is no definitive answer as everyone has different needs and is at a different skill level when it comes to mountain biking. For beginners, the Schwinn Protocol is a great bike for the price. For intermediate riders who are tackling bigger features, the Ancheer Electric Bike is great for the price. While professional riders will enjoy the DiamondBack Hardtail and you can't beat the price!
Our Opinion
When it comes to deciding between both Giant and Trek mountain bikes, both of these brands produce high-quality biking options that last long and deliver high-performance products. The final decision about which one is right for you will ultimately depend on your specific riding style and what core features you need access to most. As long as you take all of those variables into consideration before making your final purchase decision, you will have no problem finding the right mountain bike for your needs. Our personal favourite between these two brands is Giant. This is because the brand is more tailored toward producing mountain bikes rather than cycling bikes, while Trek is not specifically known for producing mountain bikes.
Conclusion
Throughout this review, we're covered all of the essential features, design integrations, and other key components that you need to consider before purchasing a mountain bike. As long as you use all of the tips and information that we've given you, you will be able to decide on which mountain bike fits your desired riding needs exactly. Happy riding!