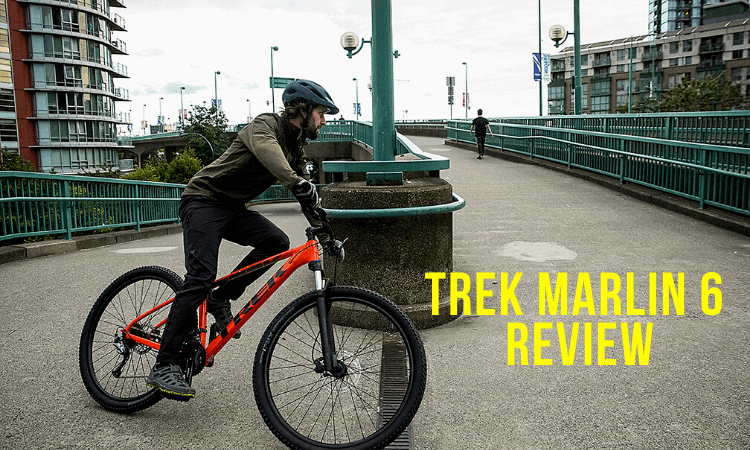 Trek Marlin 6 Review – is This Multipurpose Bike Worth Buying?
What do you want from your MTB? Is it a bike that you can take to work every day? Something light that you can easily transport if needed, something with multiple speeds that will allow you to commute with ease?
Or are you after an adventure, a bike that you can have fun with? If you live near mountain trails, for example, you might want a bike that can handle a few bumps in the road. In that case, you'll want something tough with great suspension that can easily deal with tougher terrain.
How does Trek stack up against other companies?
Trek is known as a brand to be trusted. Thanks to years of quality craftsmanship and its long alliance with Lance Armstrong, Trek is considered to be a solid brand.
In terms of price, Trek offer a range of different options – from around $450 for the FX (a basic hybrid bike) right up to $12,500 for the Madone SLR 9 Disc eTap (a state-of-the-art racing bike). The Marlin 6 is on the lower end of the price scale.
Trek are quite similar to Diamondback in their price range. Although Trek do offer a lot of expensive bikes (which is to be expected given their expertise), they have more budget options than Fuji and Cannondale.
What kind of bike is the Marlin 6?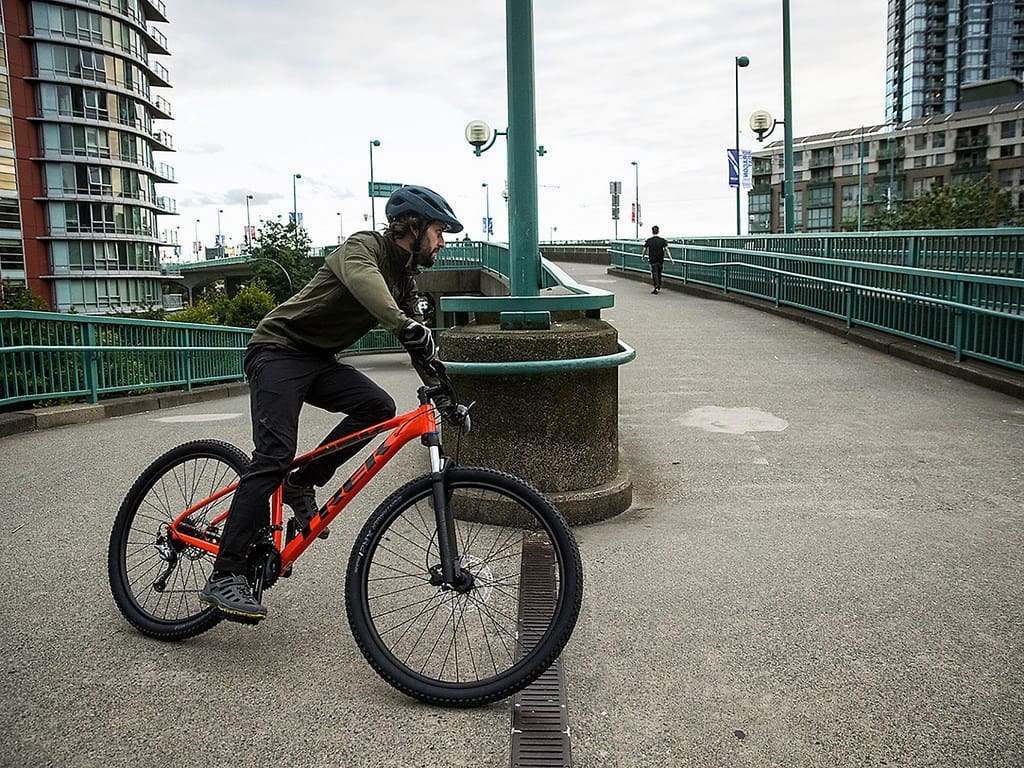 Trek Marlin 6 is designed to be a multi-purpose mountain bike: it's built with trails in mind, but it's also great for commuters, with extra features like rack and fender mounts. It could be the perfect choice for you if you want to hit the trails at the weekend, but also need a bike to commute to work in the week. It's not built to go downhill or for heavy trails, however.
It's also an entry-level bike – this means it's a lot more affordable than some other bikes on the market.
The Main Features of the Marlin 6
Let's take a look at some of the features of the Marlin 6.
What is it made from?
The Marlin 6 is made from aluminium, making it a pretty lightweight bike. There are seven sizes to choose from, so you should be able to find one that fits you. It comes in orange or silver.
What are the wheels like?
Depending on which size you buy, the wheels are either 27in or 29in – this is to help the larger bikes to have a smoother ride. This is great, because the larger wheels allow you to have a better riding experience on slightly rougher terrain. The wheels are heavy, however, which caused some users problems as they tried to pick up speed.
The wheels are Bontrager Connection 32-hole double-walled, and the tires are Bontrager XR2.
What other features does it have?
The Marlin 6 is designed to be able to handle lighter trails – so you won't be able to hit the hardcore trails with this one. It does offer multiple gears (24 speeds) with a rack and fender mount, however, which makes it ideal for commuting.
How does it perform?
Some people found the Marlin 6 to be a little stiff and unresponsive, with the wheels reducing the responsiveness quite drastically at times. This makes it less comfortable to ride on trails, as it doesn't seem to perform well on drops, with no softening. However, in terms of riding on smoother, flatter terrain, it seems to perform nicely.
What are the specs of the Marlin 6?
In terms of specifications, here are the main things you need to know:
Fork – SR Suntour XCT, 100-mm travel
Crankset – Shimano
Derailleurs – Shimano Altus
Brakes – Tektro M290 disc
Saddle – Bontrager Evoke 1
What warranty will I receive if I buy it?
Like all Trek bikes, once you register it, you get a lifetime warranty against manufacturing defects.
What's the price range of the Trek Marlin 6?
For the Marlin 6, you're looking at paying around $650, which makes it pretty affordable. However, some people found that they needed a few upgrades to make it perform better, which obviously racks up the cost a bit. However, if you're happy with it the way it is, it's a good price point.
Trek Marlin 6 is suited for…
People on a tight budget
Those who want to try a bit of trail riding but also need a bike to commute to work/ride on flatter terrains
Trek Marlin 6 is not suited for…
Anyone wanting to tackle tougher trails
Those that don't want to upgrade/change parts on their bike to improve the riding experience
What do users think of Trek Marlin 6?
There are a range of views here. Many people find that it works very well on flatter ground, and they enjoy the large wheels and multiple speeds. Quite a few users decided to change the grips and pedals, which made riding the Marlin 6 a bit more enjoyable. Generally, it's considered a good bike for the price, and people say it is a good bike for customization – so if you want a bit of a 'blank slate', you can tinker with it to your heart's content.
On the other hand, people found that braking and sudden turns put stress on the fork legs, making them stick – and that it generally feels like a stiff, not very responsive ride on trails. Small jumps and dips in the trail were quite unforgiving for some people, which is a shame. A few people mentioned that the undampened suspension also made for a less comfortable riding experience on trails.
So, mixed opinions – it could work for you if you want to give trails a go, or if you're willing to customize it, but it's mostly suited for commuting.
The Pros and Cons of the Trek Marlin 6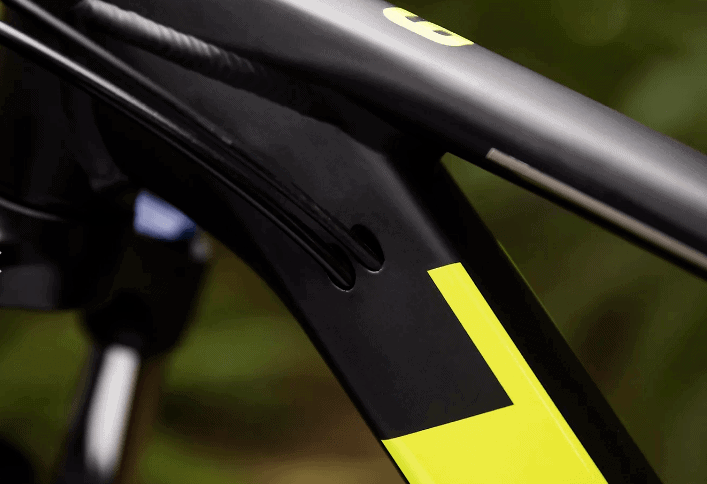 Here are the best and worst bits about this particular model:
Pros:
Great price point
Very customizable
Handy for commuting
Cons:
Doesn't ride as well on trails
Can be a bit stiff and unforgiving
Frequently Asked Questions
Let's take a look at some of the most commonly asked questions about the Marlin 6.
How much does the Trek Marlin 6 weigh?
It weighs around 31.77lbs.
What is the maximum rider weight?
The maximum weight for riders is 300lbs.
Can I ride the Trek Marlin 6 on moderate mountain trails?
People suggest you can ride the Marlin 6 on blue and green level trails with no problems. However, there may be more suitable bikes out there for you if you plan to hit the trails a lot.
Can I do jumps with the Marlin 6?
Most users don't recommend it – it can deal with small drops okay, but it isn't designed for jumps.
Is the Marlin 6 recommended for both men and women?
Yes – it comes in a variety of sizes, too, so you should be able to find one that suits you.
Can I buy the Marlin 6 in different colours?
Yes, there are two choices – orange and silver.
Where can I find Trek bikes?
Where can I find Trek bikes?
What are the Best Trek Marlin 6 alternatives?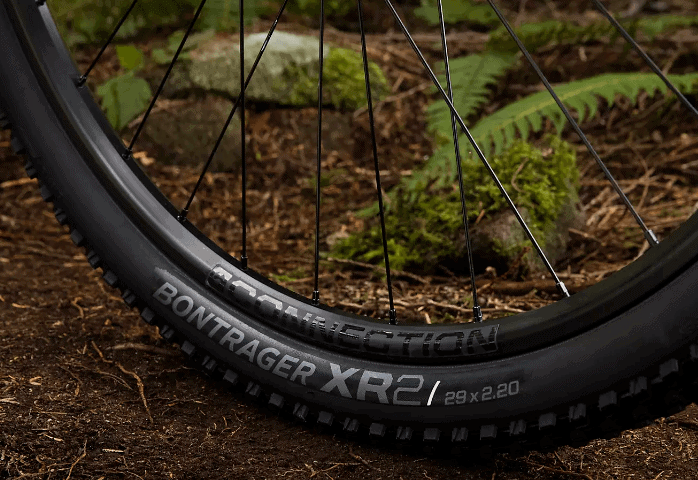 There are a few alternatives we can recommend if you don't want the Marlin 6:
Diamondback Overdrive – This is a great bike at a similar price point to the Marlin 6. The wheels have great traction (making it great for trail riding), and it has a comfortable seat. It's also very easy to assemble out of the box, making it a good choice for beginners.
Trek Marlin 5  – This is great for beginner riders and offers similar features to the Marlin 6. You can get it for as little as $500, which is great if you're on a tight budget. Again, it's great if you want a bike that can handle the commute as well as some mild-to-moderate trails.
Kona Blast – this is a tough bike that comes in at under $1,000 but can handle some tougher trails than the others on this list, thanks to the robust frame and excellent suspension. It can also handle some good jumps, too, so if you want to go on more adventures with your bike, it could be worth the extra money.
Conclusion – is the Trek Marlin 6 worth buying?
The Marlin 6 is going to appeal to a specific type of person. If you're on a tight budget, you want a bike that can handle mild trails and you want to use it to commute to work, then the Marlin 6 could be perfect for you. Also, if you're willing to tinker around with it, you can slowly upgrade it to improve your riding experience over time. This is a great bike if you're new to the MTB world and you fancy customizing a bike for the first time.
However, you do get what you pay for, and in this case, this budget bike doesn't stack up very well against its more expensive counterparts. It's not as fun to ride as other bikes we've reviewed, especially on rocky, bumpy trails. If you want a hard-wearing bike that you can have an adventure with, the Marlin 6 isn't going to be for you.
So, we would recommend it overall – but only if you're on a tighter budget and you want to upgrade it later on down the line. If you can afford to spend a few hundred more dollars and you don't want to bother with customization, we'd recommend investing in a different model that is a bit more comfortable to ride such as the Diamondback Overdrive.