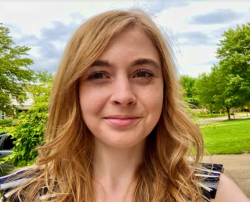 Latest posts by Erin Jamieson
(see all)
Getting into cycling, whether it's for road or mountain biking or a combination of both, requires essential equipment–but while bikes are often carefully selected, what's more often overlooked by amateurs is a pair of proper cycling shoes. Even when you're biking on fairly smooth terrain, a road cycling shoe like Shimano RP9 can make a huge difference in terms of comfort, performance, and even safety.
Biking can be an excellent sport or leisure activity–but without proper care, accidents are more likely to happen. This August, several accidents occurred on Mount Hood, a popular Oregon bike trail. While there were many factors, including uneven terrain, Libby Koroch, ski patrol director of the nearby Timberline Lodge, hinted that some of it come down to have the proper equipment.
She mentioned helmets, but also proper shoes.
The problem, however, isn't lack of choices, but so many of them. Shimano RP9 is by far not your only option when it comes to cycling shoes. And while Shimano is one of the leading companies for cycling shoes, it faces stiff competition from other leading brands, such as Giro, Sidi, Bont Cycling, Northwave, DMT, Fizik, Pearl Izumi, and Louis Garneau Sports.
The solution is not to overwhelm yourself, but to review shoes that fit the variety of biking you plan on doing, and see how they perform in terms of comfort, safety, and performance.
In this review, we'll give you a quick guide to select road cycling shoes, then see if Shimano RP9 performs well.
SHIMANO SH-RP9 Cycling Shoe | Amazon
A shaped heel cup on the outside of the shoe holds you in securely, minimizing potential heel slip when you're hammering up intense sections of your local climbs. Underfoot you'll be supported by a heat-moldable EVA foam insole and two levels of arch support so you can dial in a fit that corresponds to your foot shape.
Check price
Buy at Amazon.com
We earn a commission if you click this link and make a purchase at no additional cost to you.
I'm not a competitive biker. Do I really need to invest in a pair of cycling shoes?
While most reading this article may be well into biking and are simply hunting for new shoes, to those who may just be starting biking, it's important to emphasize that proper biking shoes go a long way to improving both performance and safety–both factors which are important whether you plan to race or you simply want a new hobby or a way to keep active.
The reason is that cycling shoes are specifically designed to fit properly as you ride. We'll explain how in a moment, but the reason regular tennis shoes are not the best option is that not only are they not as breathable, but they also make it more likely you'll lose control of pedaling, are more likely to cause excessive friction (and blisters), and are less efficient.
Why should I get into biking in the first place if I'm not already?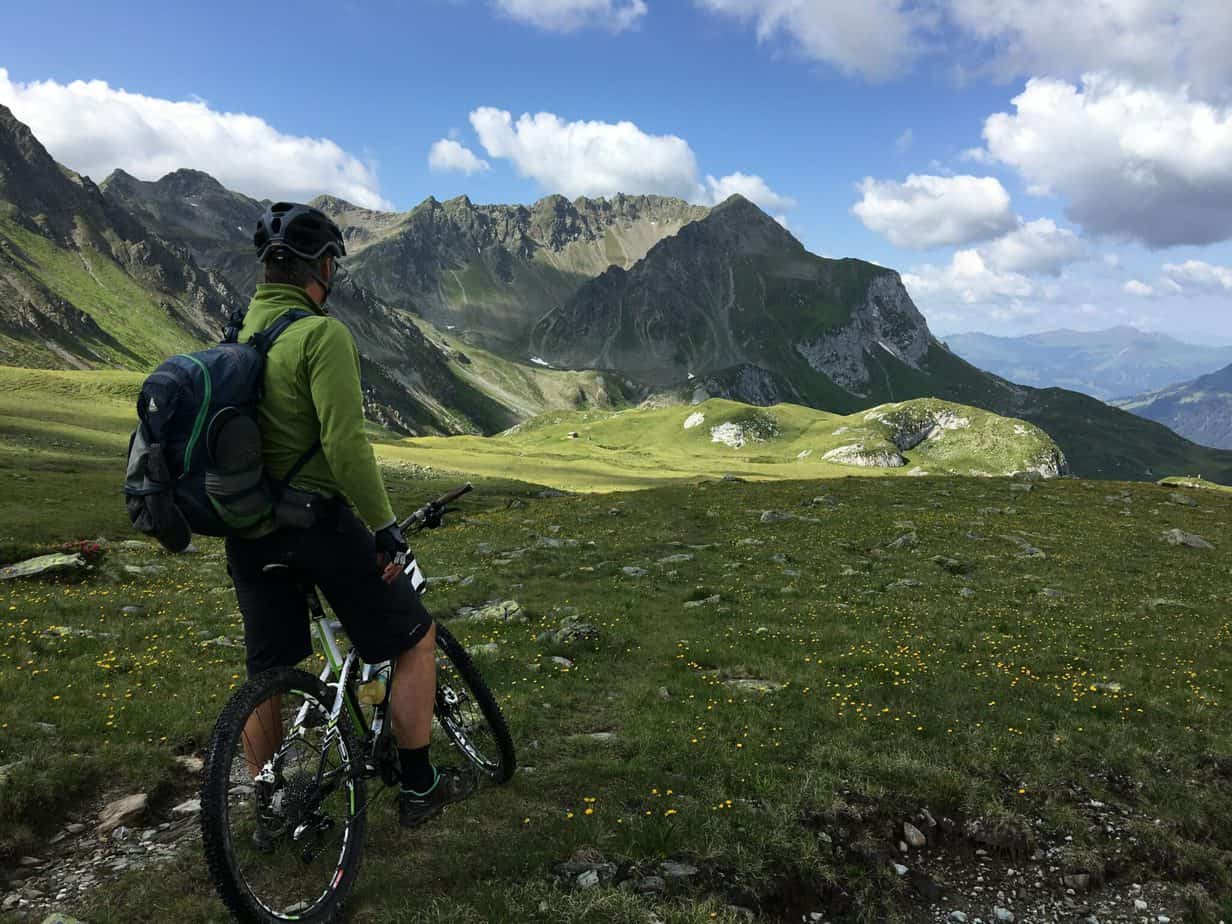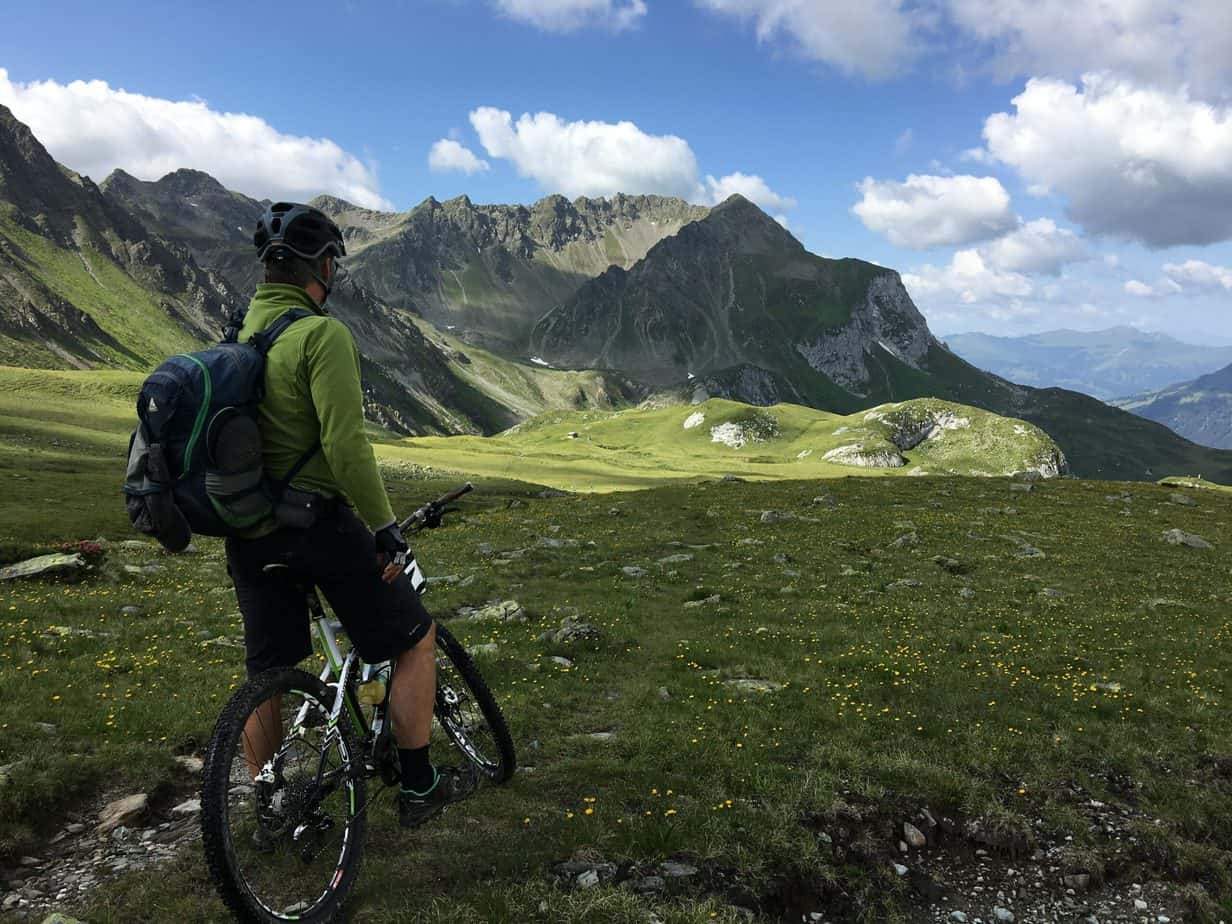 If you need some motivation to start cycling and you live near work, consider this: a European survey found that those who commute by bike could save as much as fourteen hundred pounds or more a year, the equivalent of about seventeen hundred U.S. dollars.
Even if commuting to work is not an option, the benefits of even casual cycling include:
Improved cardiovascular function
Improved muscle mass
Improved posture
Helpful in maintaining healthy body weight and greater bone density
The reduced risk or symptoms of anxiety and depression
Helpful for stress management
What gear do I need for road cycling?
Biking, no matter what level you're at, is a sport that can be done by a wide variety of ages, so it's known to be fairly accessible. The problem is too few people realize just how important proper gear is.
There are four main types of cycling we most commonly discuss when searching for proper biking gear: off-road, road, mountain, and of course, recreational.
A mistake many makes, however, is thinking that while other forms of cycling require specialized gear, road cycling (and recreational) do not.
In fact, the following are considered must-haves for road cycling:
A properly fitting helmet. You want a snug fit, so the helmet doesn't wobble but is also not so tight it feels painful. There are helmets specifically designed for road biking, so don't settle for a recreational helmet.
Glasses designed to protect against weather, fog, humidity, and, of course, protect your eyes. As with a helmet, they should fit snugly, but not be tight.
Cycling shorts and jackets. Cycling shorts are actually quite important. Not only are they designed to reduce chafing, but they also provide air resistance, comfort, and flexibility. Jackets are fairly self-explanatory, and tend to be light and waterproof or water-resistant; reflective colors are common.
Biking Visors are not worn by everyone but can fit under a helmet to provide protection from the sun and allow you to see. This is an option if your glasses do not have UV ray protection
Cycling shoes, for comfort, flexibility, and control
Safety and security equipment, such as bike locks, pumps, spare parts, bike covers, snacks, and more.
What are the different types of cycling shoes, and does it really matter?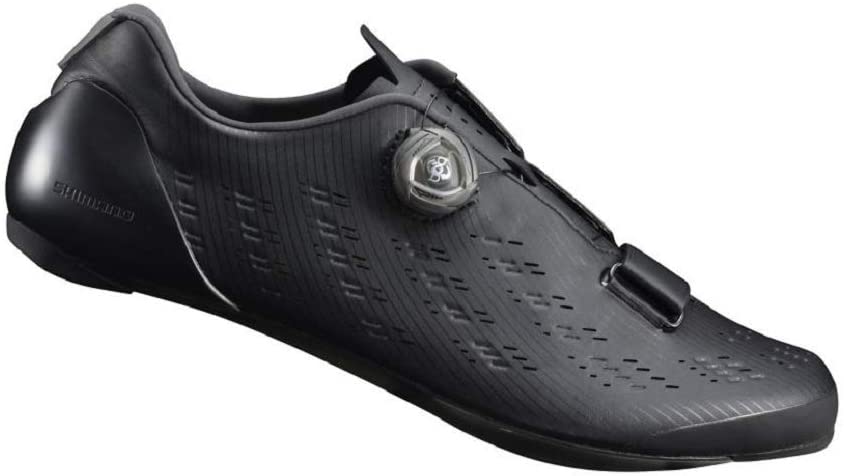 There are three main types of biking shoes, all of which are designed specific form of biking. If you are biking recreationally, you could technically get by with shoes intended for more demanding biking, although there is no need to spend extra money.
In general, you'll get the best performance and comfort by sticking with shoes intended for your form of biking:
Casual bike shoes strongly resemble regular sneakers but have a stiffer sole and a few other features meant to make biking as efficient as possible.
Mountain bike shoes have special gripping technology meant to work with especially difficult terrain and are either meant to fit into petals without clips or have an adhesive flat rubber sole in the place of cleats.
Road bike shoes are designed to make cycling as efficient as possible. Of the three types, they will have the stiffest soles and the lightest tread; unlike the other two, they are mostly focused on energy efficiency, are suited to road cycling but not long periods of walking.
How do I select a proper road cycling shoe?
 In order to review the Shimano RP9, let's start off by discussing how to select proper cycling shoes in the first place. Finding road bike shoes means looking for the following:
A stiff shoe sole
Unlike other athletic shows, a road cycling shoe actually needs a quite stiff shoe sole. Stiff shoes mean you have proper control and don't waste energy; a stiff shoe also helps you maximize power in your cycling. Mountain biking shoes will have slightly more flexible shoes, while casual biking shoes will have soft soles.
A Сmooth Тread
Road bike shoes actually should have little tread as possible. While a tread with grips is ideal for mountain biking, road bikes shoes should have a smooth sole.
Clean Style
The clear style will either be a two or three-hole design, with options for Look, Time, or SPD-SL styles. Unlike mountain biking or recreational biking shoes, on-road shoes, the cleats should actually be protruding.
Between a two and three-hole cleat system, a three cleat system is a better choice
Compared, a three cleat system will better stabilize your emotions, and it also increases the width of contact between your pedal and your shoe. That leads to more power, as well as more control.
This cleat style is among the most popular, and of a three-hole design. They are also quite lightweight, normally plastic, and the best for both stability and overall performance.
Look are clipless cleats, and are better suited for mountain biking–even if you have a bike that is compatible with clipless cleats, (which is sometimes the case if you have a two-hole system) they are designed more for the traction and rough conditions of a mountain bike and may slow your performance on road.
In the same, way, Time designs are meant for especially rough conditions and not optimized for road cycling. However, they do work on some road bikes, and are favored by anyone who plans to a combination of different biking; they are considered more versatile.
Material
While cleats themselves may normally be plastic, you will want to pay attention to the materials used to make the cleats. You want material to be three things: durable, lightweight, and fairly rigid.
Carbon Fiber is especially popular for the sole. It provides stability and also is lightweight. However, an all-carbon-fiber has pros and cons. While all carbon fiber (referred to as carbitex) provides the most power, it is also more likely to cause chafing
Upper material should be one of the following: high-density microfiber, Microtex, or synthetic leather.
Microfiber, Microtex, or other synthetic materials are popular for performance and being lightweight and fairly durable, while leather is a bit heavier but also more comfortable; synthetic leather may be a better option for anyone doing casual biking or with foot issues. For competitive bikers, synthetic materials are a better option.

If you have special foot conditions or concerns, some shoes are compatible with sole inserts.
The best balance of materials for most will be a carbon sole, with synthetic materials for the body.
Weight
In general, the more lightweight the shoe, the better the performance for on the road. Of course, some heavier options are suitable for more casual biking. Aim for shoes that are somewhere around nineteen ounces; shoes over twenty ounces are considered a bit heavy.
Price
Expect to put aside some money for a nice pair of biking shoes. A normal range for shoes is around one hundred and fifty to five hundred U.S. dollars. The lower end likely will be suitable, but may not be as high on performance for competitive biking.
Try not to go below this range, as you will run into more issues concerning fit, stability, and durability (although you can always look for sales).
Closures
Foreclosure on your shoe, you have four options–straps, normally velcro; traditional laces; buckles, and boa dials.
Of these options, shoelaces or boa dials are your best option. Boa dials are quite lightweight and highly adjustable, while shoelaces are also lightweight and familiar to many. However, they are harder to adjust than boa dials.
Velcro and buckles are an acceptable option if you're on a tight budget, but there are drawbacks to them, including the possibility of them wearing out more or coming undone if not made properly and are a bit more of a pain to replace than shoelaces.
Footbed
The footbed, and what you like depends somewhat on your personal comfort and lifestyle. Try to research your natural arch type. Naturally, arch types can wear about any shoe, while low arches do best with support in the midsole. High arches, meanwhile, do best with some lining or cushioning overall.
Heel
For road biking shoes, heels need to be both snug and secure. Something like a cat tongue lining is often not sufficient alone. It's important the heel cup is well made and sturdy.
Temperature and moisture adaptable
Look for breathable mesh and innovative technology such as heat-moldable designs.
Reviews and overall performance
Finally, it comes down to how well they actually perform in terms of what they promise. Is the company respected in the area of selling bike shoes? What do users have to say?
SHIMANO SH-RP9 Cycling Shoe | Amazon
A shaped heel cup on the outside of the shoe holds you in securely, minimizing potential heel slip when you're hammering up intense sections of your local climbs. Underfoot you'll be supported by a heat-moldable EVA foam insole and two levels of arch support so you can dial in a fit that corresponds to your foot shape.
Check price
Buy at Amazon.com
We earn a commission if you click this link and make a purchase at no additional cost to you.
Shimano RP9 Review: Are these shoes worth your money?
 Now that we've laid out some rather lengthy qualifications, let's take a look at how Shimano RP9 performs in terms of a road biking shoe. In the end, we'll make a recommendation as to whether or not these bike shoes are worth their price point.
How expensive are they? The first thing you'll notice is that Shimano RP9 is a fairly affordable shoe. Prices vary from site to site, but it is not uncommon to find Shimano RP9 for around two hundred and fifty to one hundred and fifty dollars–signaling it as an affordable biking shoe that may not be the most high end but likely performs decently.
What materials are they made out of? The upper material is made of microfiber synthetic leather, providing a nice balance of comfort and performance, and a great compromise for anyone wanting to use the shoes both for more casual rides and competition. The sole, meanwhile, is made with carbon fiber, which is a great option for performance.
What kind of closure does Shimano RP9 have? Previous models used velcro straps, but this model takes a middle-range combination approach, using a single boa and a single velcro strap enclosure. That helps cut down on costs, but also some benefits you'll see with a shoe with boa dials. While not as good as a fully boa dial shoe, it's a reasonable compromise in terms of affordability, comfort, and adjustability. Because of this compromise, there is a bit less control midfoot than shoes using two boa dials.
How well is the heel designed? Another update Shimano made for this RP9 model was adding a plastic external heel cup. This makes for a snugger but also more stable fit. Overall this is a substantial feature, and quite helpful for the design of the shoe as a whole.
What should I know about the soles? Compared with some other biking shoes, the Shimano RP9 is not quite as stiff, though it is also not so flexible that they are not suitable for use. You may not get quite as much power out of them, but the carbon material suits the soles well, although it may not be of as high quality as more expensive shoes. Overall, the soles are reasonably designed for their price point but don't expect top-notch road bike racing shoe standards. For some perspective, on Shimano's stiffness scale, it is a ten out of twelve.
What about moisture and temperature control? In terms of moisture and temperature control, Shimano RP9 has two features. The first one is meshed all over the exterior sole, with plenty of ventilation. In fact, there is enough ventilation that the shoes risking feeling a bit on the cool side under exceptionally cold conditions. Air flows well from toe to heel, meaning there is little chance you'll have issues from trapped moisture and sweat.
How lightweight are these shoes, really? Shimano RP9 is among the most lightweight road biking shoes you can find. They are around two hundred and twenty grams or just under eight ounces. If you look at many biking shoes, that's almost unbelievably light. The only downside is that when you go that light, you do sacrifice a little in terms of more stability and padding inside, so if you have foot issues or need for extra padding, that might be a consideration.
What does Shimano RP9 offer in terms of comfort? Shimano RP9 light padding inside the heel, as well as heel pads, which are meant to make walking easier. The insoles can be switched out for a more custom fit. It is important to note that the shoe's tongue is rather thin, so if you're looking for extra padding there for longer rides, that may be a slight drawback.
What about arch support? Another good feature of Shimano RP9 is the padding in the heel, but the ability, as we mentioned, to adjust inserts. Left in, they provide stability for feet prone to rolling; taken out, they are a good option for someone with a neutral arch that does not require extra padding or support.
What cleat system does the Shimano RP9 use? Shimano RP9 uses a three-hole cleat system, meaning that it will work with systems such as SPD-SL, a great option for overall performance.
What do customers say about the overall fit? In terms of fit, there is a nice degree of adjustability and customization. The toe box is said to be generous, which means that anyone who normally has issues with tight shoes or discomfort in that area may be pleased. The heel stays fairly steady, and the arch support is helpful but able to be taken away. However, for those who do not have tight toe box issues, they may find they prefer a tighter design offered by high-end shoes intended for racing. The front of the shoe does not provide as much in terms of structure and tension, and at times can make cycling a bit more difficult than with especially rigid shoes. Some suggested that pressure was a bit unevenly applied as well, with more pressure on the balls of the feet than evenly distributed, which some may notice and others may not. You can find this shoe in both wide and narrow size options.
What are customers saying overall? While there simply aren't many ratings out there, mostly this shoe gets above average reviews, with little signs of anything concerning. Shimano as a company, to be sure, is not perfect. While Shimano is a big name in the industry and produces some quality shoes, it is not Better Business Bureau accredited, it only holds a B minus rating.
So is Shimano RP9 a good option for road biking shoes? For the most part, yes. In summary, Shimano RP9 is a mid-range, affordable and reasonably solid road shoe. While there are a few drawbacks, it makes sense for its price point. A lot of it also comes down to personal preference. Let's take a look at the main pros and cons of Shimano RP9:
Shimano RP9 Footwear Pros
Good overall value, with a reasonable price and nice features
Light weight materials
Adjustable inserts for arch support
Mesh for great ventilation
Three-hole cleat system
External heel cup for improved stability
Internal cushioning
Neutral
The roomy toe box, which may be preferred for some but not by those who prefer a more compact, racing design
Shimano RP9 Cons
Less tension in the forefoot
Pressure can be uneven
Velcro and boa dial system is not quite as supportive as a double boa dial
Some cushioning is a bit thinner than other models
Where to Buy Shimano RP9?
The BEST online retailer I've found is definitely via Competitive Cyclist at this listing here. The best prices, selection, and sizes PLUS reliable customer service and fast (free) shipping.
Conclusion: Shimano RP9 Review
Shimano RP9 is not the most exceptional shoe, nor is it perfect, but it can be a reasonably solid option for biking.
SHIMANO SH-RP9 Cycling Shoe | Amazon
A shaped heel cup on the outside of the shoe holds you in securely, minimizing potential heel slip when you're hammering up intense sections of your local climbs. Underfoot you'll be supported by a heat-moldable EVA foam insole and two levels of arch support so you can dial in a fit that corresponds to your foot shape.
Check price
Buy at Amazon.com
We earn a commission if you click this link and make a purchase at no additional cost to you.