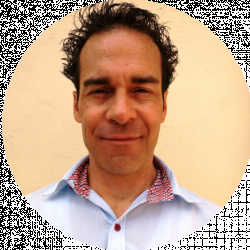 Latest posts by Douglas Bloom
(see all)
San Diego is one of the greatest places for mountain biking in the United States. If you are looking for the top mountain bike trails in San Diego, you have come to the right place.
The region is large and finding the right mountain biking spot may be a challenge. You need to know the best places if you are to get the best experience form your location or different locations. Read on to get detailed information on mountain bike trails in San Diego.
Bottom Line Up Front
The trails below are listed according to their category:
Expert Riders – Big Rock Trail
Advanced and Expert Riders – Cowles MTN
All-Year Round – San Clementeros Canyons
A Mix of Everything – Baja Divide
Family Friendly – Lilac Miners Peak Loop
8 Top Mountain Bike Trails in San Diego
If you are a mountain bike fan, you need all the information about mountain bike trails. If you are in San Diego as a resident or a visitor, you should know the types of trails available, how they ride, and how to access them.
This is the reason I came up with this guide. I did interviews with various mountain biking association in San Diego. I also researched testimonials and experiences by different bikers who had used trails in San Diego. Read on to find out everything you need to know about top mountain bike trails in San Diego.
Lilac Miners Peak Loop
This is one of the most family friendly MTB trails you will find in San Diego. One of the major advantages is you can go there with your dog as long as you keep it leashed. For the kids, you will find plenty of amenities such as playgrounds.
Take note you need to carry sufficient water considering the trail gets lots of sun. Lilac Miners Peak Loop is well-marked with clear signage at the majority of intersections. There is a well-travelled path to make navigating parts that haven't been marked easier to navigate.
The trail is designed using modern trail building techniques. They consist of flowy and smooth hardpack along natural ridgeline terrain. You will find there man-made chunk, bits and bops of technical rocks, and some berms all over the trail.
For the final push to Black Mountain summit, turn onto the fire road off the single-track. This section is made up of apple-to-melon-sized loose rocks. Combined with a fairly steep incline, this section's descent and climb are more unforgiving than most of the trail.
It's time to double-back once you are done with the views from Black Mountain's summit. Dodge large rocks as you follow the road down. Take two lefts, the first one at Nighthawk Trail, and the second on the Miner Ridge Loop to Nighthawk Trail. Your destination will be Miner Ridge Loop's southern end.
Complete the counter-clockwise loop you started by hanging a right. The descent includes some sections with stair-step drops and fast single-track making for a rowdy and fun descent. Keep in mind this trail is recommended for intermediate and experienced riders.
Pros
Great for family into MTB
Dogs on a leash are allowed
Plenty of amenities in the park
Designed using modern trail building techniques
Cons
It's hotter than other trails
Baja Divide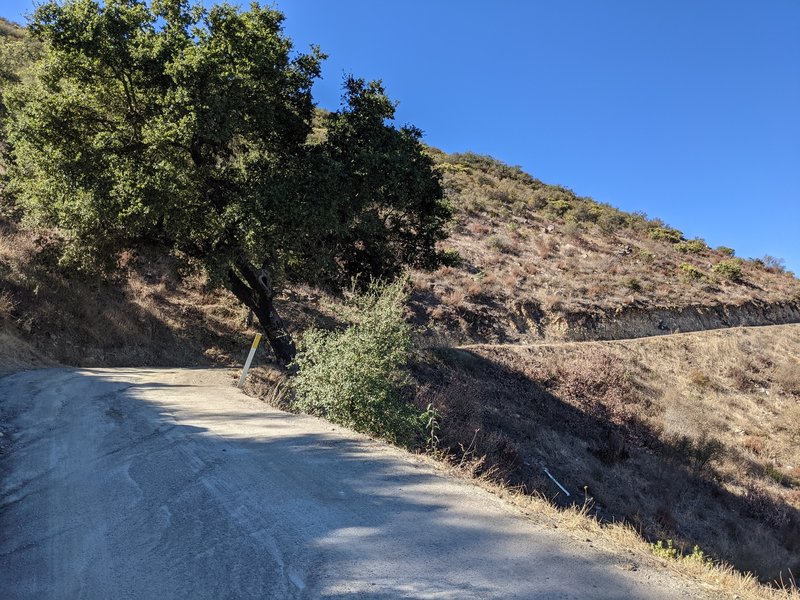 This is urban routing made up mostly of pavement for the initial 25 miles. After this distance, you get out of San Diego.
From here, you get 7 miles around Lower Otay Reservoir. Another 7 miles is required to climb up Otay Mountain with another seven down to Engineer Springs. Lastly, you do six miles to Barrett Junction and a last 7 to Tecate and the border. Here's the complete route.
You need to have at least $20 cash for a tourist permit at the border crossing (USA/Mexico). Here you can stay in Tecate at a campground or a hotel. This first section is the one with the most pavement if you plan on following route sections south of the border.
Keep in mind camping is a gamble. It's limited to possibly up the top of Otay Mountain and developed campgrounds. Camping at the top of Otay Mountain is not allowed near the towers and radiation. The proximity of San Diego and the border means the possibility of neighbors or visitors for the night.
For resupply you can get almost everything you need in San Diego. In Barrett Junction, you can only get more food and water. Bike supplies here are scarce and limited. At Tecate, you can get most supplies including bike accessories and parts.
You can camp at Sweetwater Summit Regional Park. It's about 2 miles off route at the edge of Chula Vista. I recommend you check out bike shops like Cal Coast Bicycles and RIDE Cyclery in San Diego. The Baja Divide also passes near several shops such as the Trek Bicycle Superstore and Hub and Spoke Cycleworks.
Pros
Several bike shops along the route
Plenty of places to resupply
You get to cross the USA/MEX border
Option of camping or staying at a hotel
Cons
Limited camping spots on top Olay Mountain
San Clementerose Canyons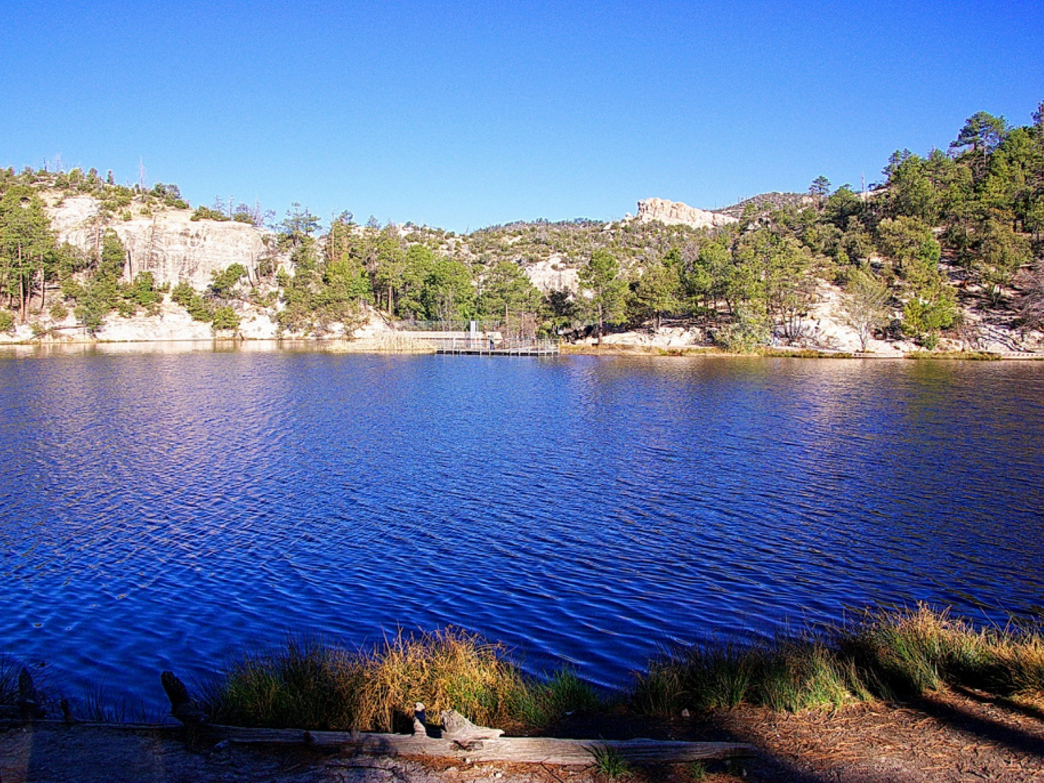 One of the greatest plus of this mountain bike trail is that it's open all year round. However, access is via a permit on the Stowe Trail. It's on the east boundary of the Miramar Marine Corps base.
They have strictly forbidden any incursions on their western border. If you are caught under and to the east of Hwy 805 you risk bike confiscation and a huge fine.
You get great views of the surrounding when on this iconic ride through the canyons. Most of it is flowing single-track through brush and tall oak trees. Be careful of the poison oak on the trail. There are also three creek crossings that are dry during summer. A fun fact is you can get free tasting after a ride thanks to the Karl Strauss Brewery found at the trailhead.
The first section of the trail will take you through Rose Canyon. Going through San Clemente Canyon is the second part of the ride.
In the beginning, you ride on a paved bike path. After a mile in, you get to a dirt opening on the right. This section of the trail is parallel to the railroad tracks up to the highway.
Once you cross the highway bridge, you drop onto the trail again. At this point, expect to experience a wide dirt path that quickly narrows to single-track. You know you are in San Clemente Canyon when you come across a creek crossing over a small bridge. This section features mostly single-track through brush and tall oaks.
On the edge of a wash, there's a narrow single-track crossing below the highway. Next the trail takes you to Biltmore, Kroc, and Cobb. Ride them on return if you are interested in some fast downhill. The east end of the canyon is the end of the trail.
Pros
Great views as you ride through the canyons
Plenty of single-track
Dogs are allowed as long as they are leashed
You can use e-bikes
Cons
Can't ride under and east of highway 805
Sweetwater River Trail with Tiki Loop Turnaround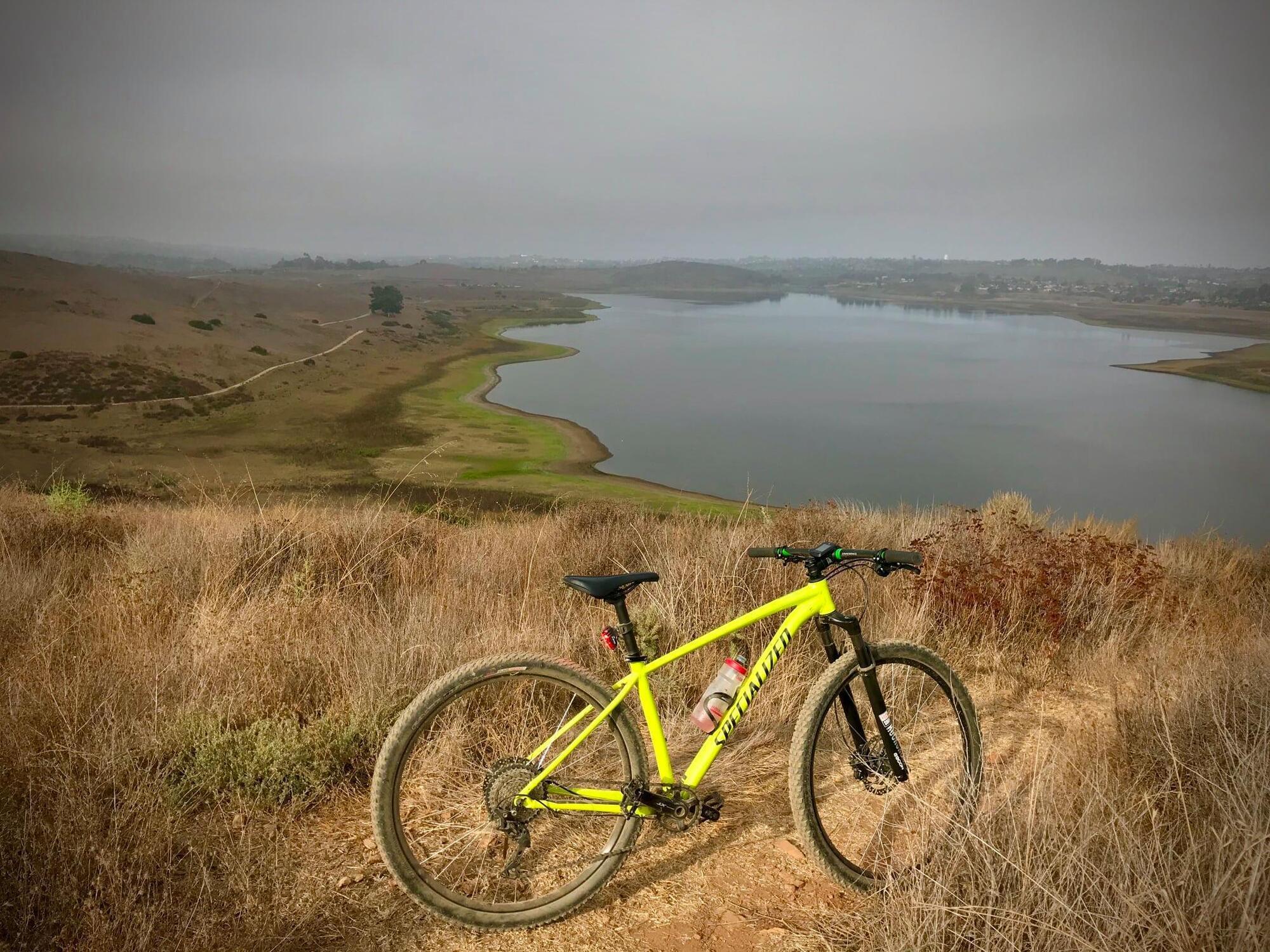 This is a fun single-track going from the Rancho San Diego Steele Canyon Bridge to the Sweetwater Reservoir. The trail passes via the Sweetwater River Trail. For the first four miles, it's easy to moderate. There are a couple of spots where you may be required to dismount and trudge up a hill.
The difficulty increases as you get to the reservoir. Trekking up to the Tiki Hut may require you to push your bike. However, some expert riders have been able to manage riding up to Tiki Hut.
Take note parking is very limited at the Steele Canyon Bridge. However, you can easily find parking a quarter mile away on Campo Road at the McGrath Family YMCA. Unfortunately, there were no restrooms facilities on the route at the time of writing this article.
The Steele Canyon visitors make the beginning of the trail busy. You notice people become less about half a mile down the trail. The first few miles are single-track that's great for beginner and intermediate riders. Eventually, the single-track opens up to a gravel path/road for about one mile. It ends at a locked and closed chain-link fence. You can continue to the left to return to the single-track.
At this point, the trails become hillier. Much of it is rideable, but there are some steep, long climbs as you get near the Tiki Trail. You will be happy to know there's a bike repair shop at Tiki Hut, a great place to take a break.
When you leave Tiki Hut, you can either backtrack or use the Tiki Trail loop as a turnaround. The initial drop is lined with cactus so be careful. Eventually, the Tiki Trail loop connects to the trail you were on before.
At 12.miles with about 1,500 feet of climb, you can try out your MTB skills. It can be used by beginners who have experience riding on a trail or two. Take note you may need to carry additional water during summer.
Pros
5 miles long
Great for any mountain biker
Bike repair shop on the trail
Option of looping around
Cons
Lack of restroom facilities on the route
Telecare Canyon Ride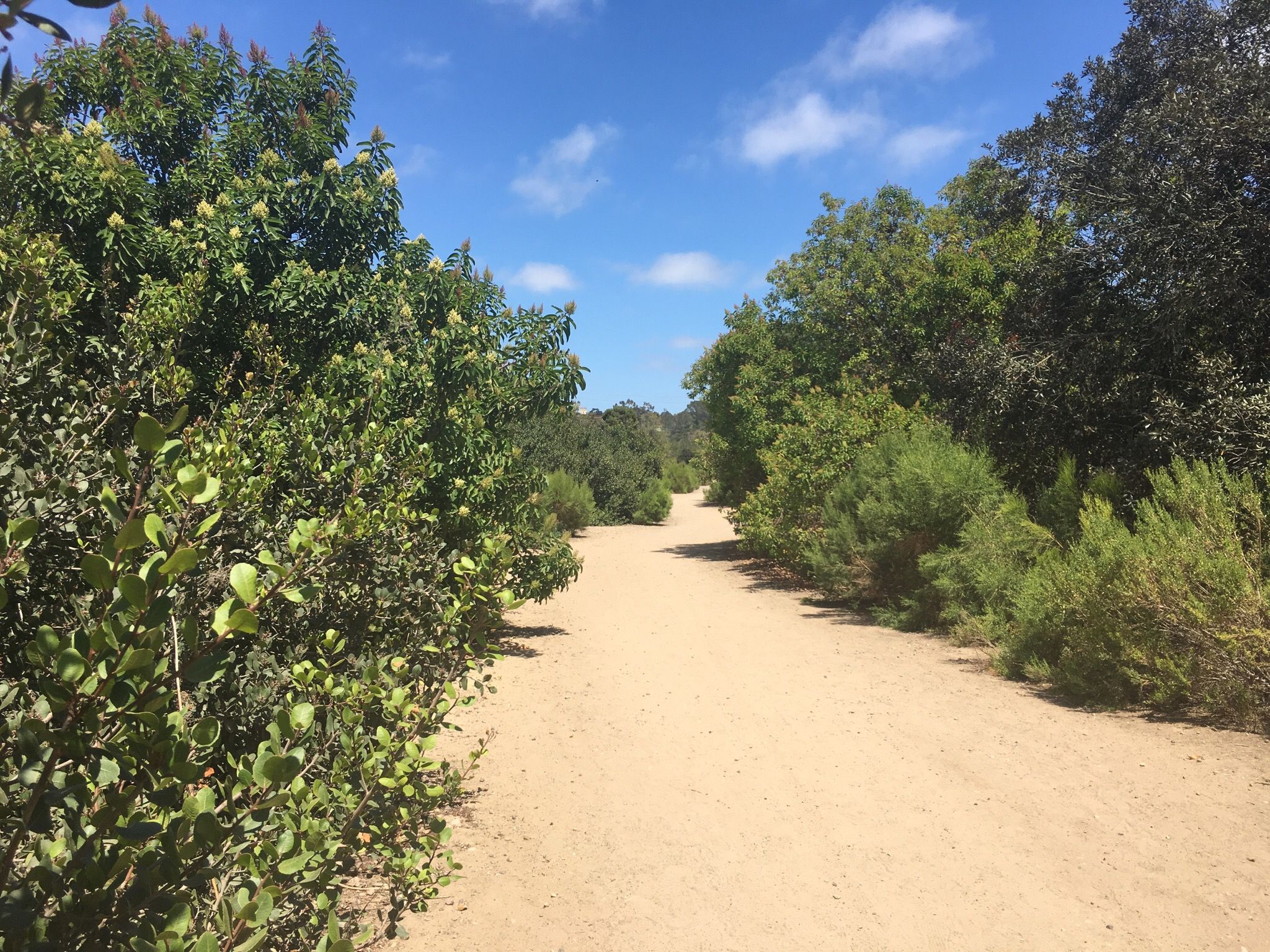 It's a combination of the North and South Telecote Canyon Trail. You can ride in either direction, but start at the north if you are looking for more downhills. Riders are required to be respectful and courteous as they pass the golf course. They also need to be careful on the two street crossings.
The Telecote Canyon Ride starts from Clairmont Community Center. It's not only steep, but also travels along an exposed and rocky hillside. As you ride, you quickly encounter two or three bump creek crossings. Once you are done with these, it's a bit of single-track with plenty of wide trails.
You need to go west up the hill to cross at Balboa. This move ensures you reconnect with the trail on Balboa's south side. You can cross the road at Mt. Acadia and go down Snead Rive to end up at the Telecote Canyon Golf Course area.
Don't ride on the golf paths and golf course. Alternatively, use the ramp alongside the building where golf carts are parked. This will take you down to the creek for a bridge crossing.
When you get back on the trail, you will notice the south of the trail is parallel to the golf course. Riders can experience a wide power line trail with great ups and downs. The trail exits into a parking lot at the Telecote Canyon Nature center. You can extend your ride by going to Fiesta Island or Mission Bay.
Pros
Great for beginners and intermediate riders
Scenic views
Option of playing golf when you aren't riding
Ample parking
Cons
Not a challenge for expert riders
Cowles MTN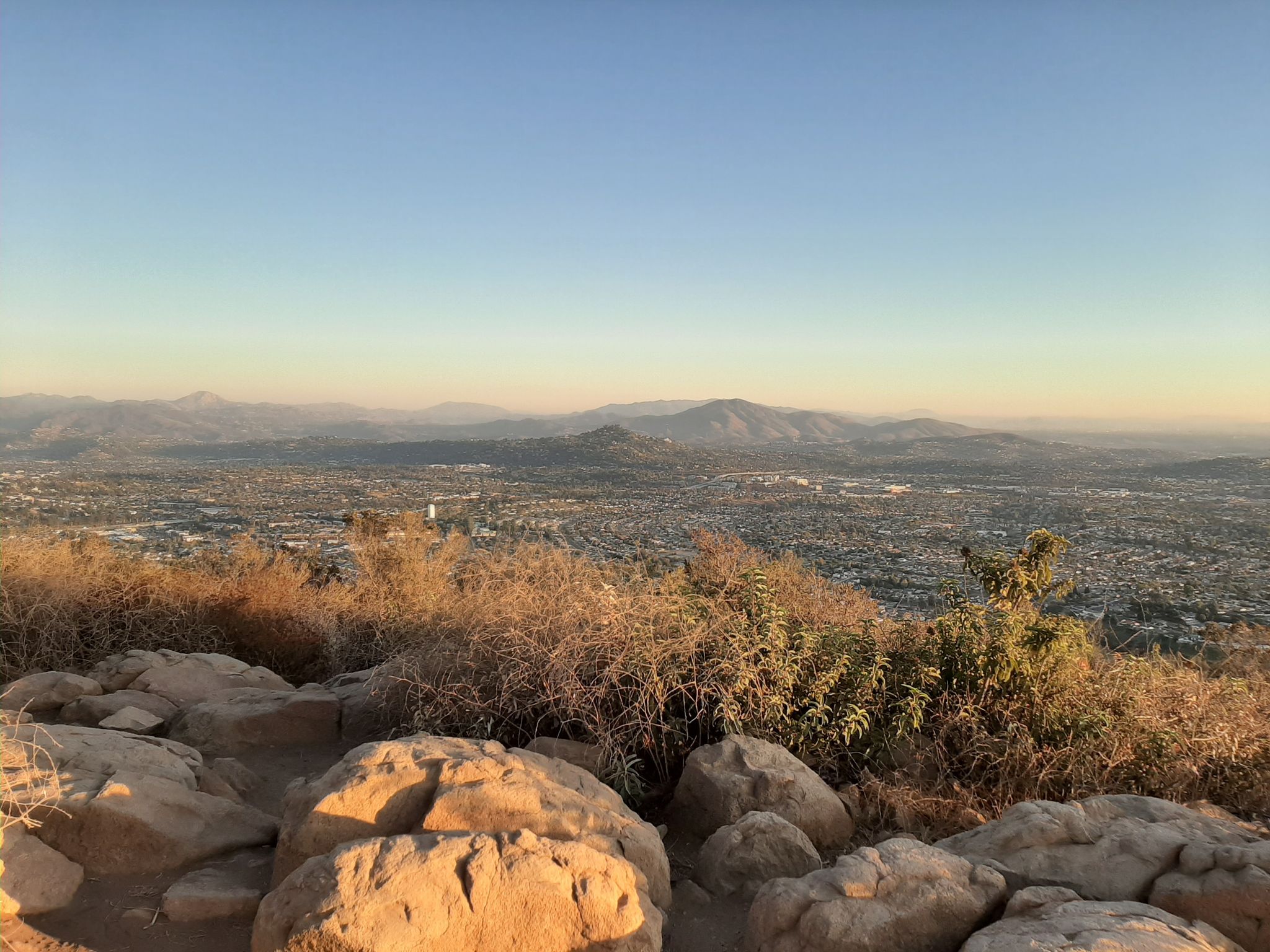 You need to check out this trail if you are an advanced or expert rider looking for a challenge. Cowles MTN is one of the most technical and toughest single track climbs in San Diego. It has lots of steep rutted switchbacks, chunky rock gardens, and railroad ties. Most riders manage one dab on this single track.
For parking, I would suggest Mesa Road next to Big Rock Park. Follow the road south for about 0.5 miles south from the parking lot. Go past the gate and take a right turn down across the bridge over the creek. Next, turn left between the fire road and trailhead.
The fun continues when you reach the top of the single track. Take a right on the fire road and continue to the top. You'll notice it gets progressively steeper and steeper until it's approximately 25% to 30% grade at the top. Although it isn't too technical, it's a tough climb.
Once you are done taking in breathtaking views of San Diego at the top you can bomb back down. Be careful as you go down because the trail is popular with hikers.
You can opt to back the same way down, or take a left at the split in the single track. This ensures you take the Big Rock trail down. When you take a right you'll end up riding down Mesas Trail, the same route you used to climb up. Mesa Trail has better flow and Big Rock is a bit chunkier.
Pros
Great option for advanced and expert riders
Breathtaking views of San Diego
Great for practicing climbs
Ample parking
No charges
Cons
It's not a good option for beginner and intermediate riders
Minnewawa Truck Trail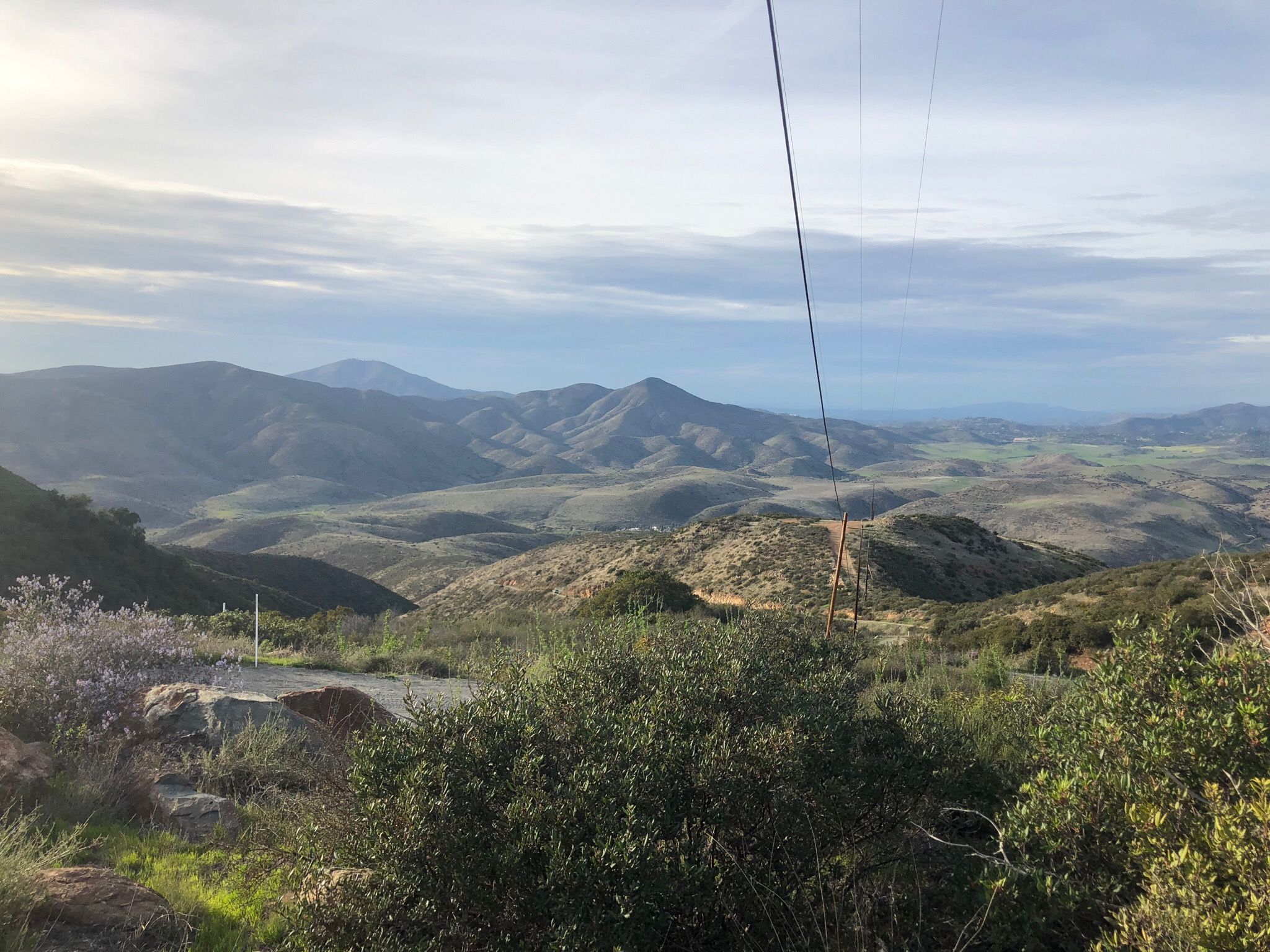 The Minnewawa Truck Trail is sometimes incorrectly referred to as Otay Mesa Truck Trail. It's a well-maintained, unpaved fire road shared by Border Patrol, mountain bikers, dirt bikers, ATVs, and trucks. Use the Pio Pic County Store car park and you'll find the trailhead off to the right when you face east.
The reason why some people confuse it with Otay Mesa Trail is the two connect at Dog House Junction. If you continue south past the junction you arrive at Otay Mesa Peak.
The ride is approximately 6 miles long climbing with a 9% to 15% average incline. The view at the top is great and it overlooks Chula Vista, Tijuana, and Jamul.
The Minnewawa Truck Trail is a great option for a long tough climb with awesome scenery. It starts off at about 600 feet above sea level and ends more than 3,500 feet after about 6.2 miles. Keep an eye out for off road activities, vehicles, and blind turns.
Border Patrol uses a variety of choppers and trucks so be careful. On the upside, they can offer assistance should you get stuck along the trail.
Pros
Approximately 6.2 miles long
Great for riders who enjoy combining climbs and descents
Ends at more than 3,500 feet above sea level
Awesome scenery as you climb
Cons
Sharing with other vehicles might not provide the best experience
SDMBA Summit Park and Bonita Golf Course Loop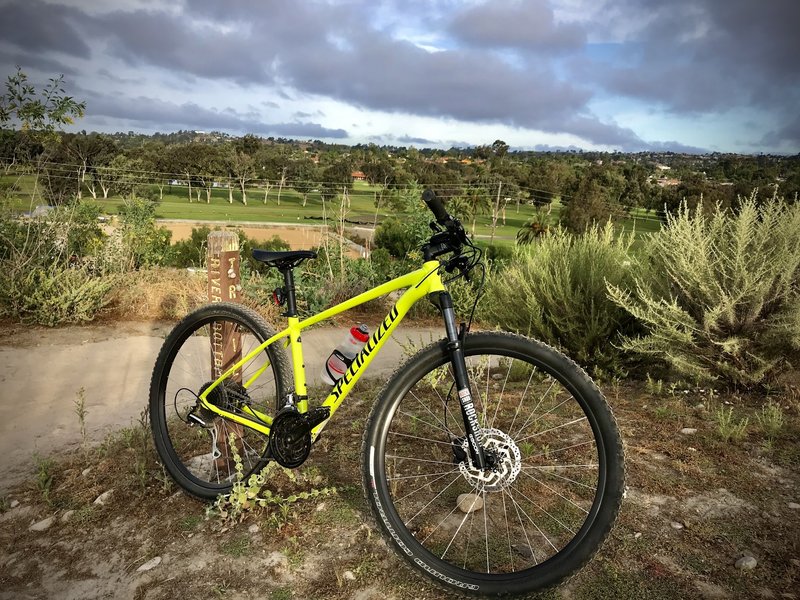 This trail, with views of Sweetwater Reservoir on the right, takes you on the east edge of Sweetwater Summit Park. There is a single track with short technical rocky sections that takes you around the water tower. Get to the switchbacks running under the 125 by hitting the fire road downhill.
You'll arrive at the north side of Bonita Golf Course at the bottom. Keep an eye out for other people on the trail as you follow the doublewide track. Also be aware of flying golf balls! Once you get to Bonita Road, use the trail adjacent to the road. You will be taken under an overpass and on a bridge that crosses Sweetwater River. When you cross the bridge turn left and go around the golf course.
You'll notice horses in their corrals as you ride by. There is a gate as you approach the end of the golf course. Continue straight across an access road and go uphill on the doublewide trail. At this point you should be at Sweetwater Valley Little League complex.
Use the County Multi-use Trail to go around the ball fields. You should come across Sweetwater Bike Park on your right. You can take a break and play some bike games. Continue with the trail to under the 125 overpass. Follow the signs back to Sweetwater Summit Park and you'll have completed the trail.
Pros
Great scenic views
Great for beginner to intermediate riders
Plenty of amenities on the route
Properly marked to minimize possibilities of getting lost
Cons
Risk of getting hit by a golf ball
10 Popular Trails in San Diego
Now that you have the 8 top mountain bike trails in San Diego, let's look at some of the popular options. These are popular according to ratings by mountain bikers who have used them. Check out the table below.
| | | | |
| --- | --- | --- | --- |
| Trail Name | Length | Rider Level | Location |
| Big Rock Trail | 2.4 km | Difficult | La Mesa, CA |
| Santa Monica Ridge Trail | 6.1 km | Intermediate | Carmel Valley, CA |
| Kroc Trail | 1.0 km | Intermediate | La Jolla, CA |
| Switchbacks Trail | 1.3 km | Intermediate | Carmel Valley, CA |
| Lusardi Creek Loop Trail | 16.1 km | Intermediate | Fairbanks, CA |
| Deer Creek Trail | 1.8 km | Intermediate | Carmel Valley, CA |
| Biltmore Trail | 0.6 km | Easy/Intermediate | La Jolla, CA |
| Cobbles Trail | 1.8 km | Intermediate | Fairbanks, CA |
| Tunnel #4 | 1.7 km | Intermediate | Carmel Valley, CA |
| Los Penasquitos Canyon Preserve | 21.3 km | Intermediate | Carmel Valley, CA |
FAQs
Question: Can I Get a San Diego regional Map for Mountain Biking?
Answer: Yes, there are several options you can use to get the map. You can start by sending an email here with your mailing address. Alternatively, you call 858-248-0664 to request the SDBC (San Diego Bike Coalition) and request for one. Lastly, you can download a digital version from this website.
Question: Are there Specific Places I can Ride My Mountain Bike in San Diego?
Answer: Yes, but it depends on the distance. For instance, for 5 – 15 miles, try Coronado or Mission Bay. If you are looking for 20 – 30 mile rides try Silver Strand or San Luis Rey River bike path on Oceanside.
If you plan on doing more than 30 miles, east and north county have some great loop routes. Try routes around Mount Palomar, Valley center, Julian, and Poway. For mountain biking, check out the San Diego Mountain Bike Association (SDMBA) here.
Question: Are there any Good MTB Gear, Parts, and Accessories Stores in San Diego?
Answer: Yes, there are. Most local bike shops cater to mountain biking stripe and cyclists of the road. For example, Nytro, in Encinitas caters to the age-group racers and elite athlete. It also offers all weekend warriors a wide selection of products. Performance Bikes is another bike shop with great ratings and locations throughout San Diego.
Question: Is it Illegal to Bike on the Sidewalk in San Diego?
Answer: Not really. In San Diego, you can ride your bike on sidewalks as long as you aren't in a business district.
Top Mountain Bike Trails in San Diego: Bottom Line
If you are looking for a family friendly Mountain bike trail in San Diego, Lilac Miners Peak Loop is a great option. Dogs are allowed and there are plenty of amenities and activities for kids of all ages. If you like mixing everything, then go for the Baja Divide. It's mostly urban routing with a mixture of everything from pavement riding, to climbing and descending.
People who love all-year round trails should consider San Clementerose Canyons. Keep in mind you will need a permit to access this trail. Sweetwater River Trail with Tiki Loop Turnaround is great option for anyone looking for a fun single track with a loop.
For advanced or expert riders in search for a challenge, Cowles MTN is a good option. Last, but not least, expert riders should go for Big Rock Trail as it's the most challenging on this list.