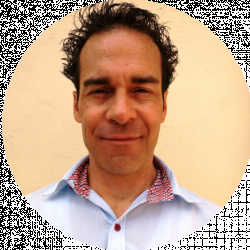 Latest posts by Douglas Bloom
(see all)
When it comes to forks, there is always a debate about which fork is better than the other. In this article, we are going to take a look at the differences between RockShox Yari and Pike.
Some people believe they are the same because they didn't notice a difference when they used both. However, some differences may affect your riding. Our research came up with detailed information on each as shown below. 
Main Differences Between RockShox Yari vs Pike
The main differences between RockShox Yari vs Pike are:
RockShox Yari has a stiff chassis, whereas the chassis on Pike is not as stiff

RockShox Yari uses the MoCo damper, whereas Pike uses the Charger damper

RockShox Yari doesn't have a lockout, whereas Pike does
Just like a vehicle, a mountain bike needs a good suspension system. RockShox Yari fork is one of the best forks to use on a mountain bike. The good news is that it suits both casual and professional riders. 
There are several innovative components and features fitted in the RockShox Yari. They all work in tandem to provide a balanced and smooth ride. When you take a Yari for a spin, you will be amazed by the amount of responsive damping it offers, while maintaining a steady flow on the trail.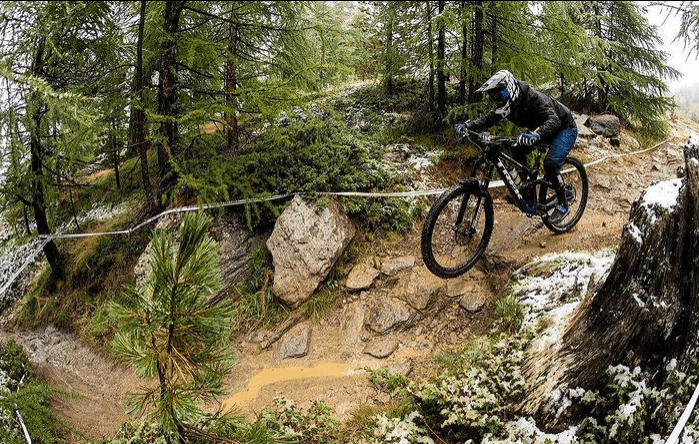 Forks are a crucial part of a mountain bike. It is therefore important to understand all the features and details of any fork before you decide to purchase it.
You need to take a look at the core features and specifications of the Yari before you decide whether or not you are going to buy it. The following information contains details about the Yari that will help you understand the fork better.  
What is Yari?
The design of Yari was meant to cater to people with a big chassis and those that want trail-focused performance and stiffness. It is also a great choice if you are looking for a decently affordable fork option. It is fairly priced when compared with other forks in its class. Additionally, it comes with a motion control damper that improves control and reduces instability. 
Even though RockShox Yari is a cheaper option even for pro-riders, it is not a low-quality fork. For starters, it doesn't compromise practical use and functionality for shredding downhill, doubles, and hucking.
With this fork, aftermarket parts are compatible and available. This makes it a great option for you if you are a rider who wants more design and versatility with your bike.
RockShox Yari Features
There are several configurations of the Yari available for you to buy. Knowing about them can help you make sure you understand the fork before you purchase it. 
The following is a breakdown of all the features the Yari has to offer. This information will give you an in-depth view of the benefits you can expect to get from using this fork.    

Chassis
An upgraded 35mm stanchion chassis is standard in the Yari. The chassis is derived from Pike, another RockShox fork. This new chassis uses a more elongated and stiffer brace on the lowers. This ensures the overall weight is reduced making your bike's overall weight lower. 
You have the chance of improving ride stiffness by integrating bigger hub-end caps. It is possible because Torque caps are compatible with all of the dropouts. As such, this fork can easily improve handling, damping, and steering capabilities, which is great for aggressive riders. 
One of the benefits of this fork is that it provides all of these performance enhancements without negatively affecting your bike's comfort or any other dynamics at play. 
Air Spring
To deliver enhanced smoothness, the Yari comes with a Soo Air Spring unlike the air spring found in a Pike fork. Three bottomless tokens come with the Yari.
These are used to ensure you can install the fork easily. You just need to thread them through the bottom section of the air cap. It offers you the option of getting the perfect ride configuration irrespective of your style. 
Damping Capabilities
An improved damping feature is installed in the Yari. The feature uses Rapid Recovery Rebound to mimic the same feeling you get from the initial quick rebound. This is a standout feature only found on the RockShox Charger damper. Additionally, the compression circuit is designed to mimic the Charger damper.
Options
There is a multitude of configuration options that come with RockShox Yari. This means you can find the perfect fit regardless of the type of bike you ride. Air springs are available in either a solo or dual-position setup. 
If you have 29-inch wheels, you have the option of going with 160mm, 150mm, 140mm, 130mm, and 120mm. The same options are available if you have 27.5-inch wheels with the inclusion of 170mm and 180mm. 
Pros and Cons
Since each rider has their unique style and approach, a fork that is great for one rider may not have the same effect on another rider. Yari is not different. There are several advantages and disadvantages you should think about before you decide. The following are details of the pros and cons as given by people who have used the fork. 
Pros
Customization options available

Relatively affordable

Sensitive dynamics offer you a great feel of the terrain you are riding on

Motion control damping capabilities

Easy on the eyes

Easy setup process

Stiff chassis setup providing ride sustainability irrespective of the terrain 
Cons    
Not the most advanced stabilizing functionality

Some riders reported harsh ride comfort
When you look at the pros and cons above, you can decide whether or not you want to use the Yari. If you want to experience it, you can check out a local store with mountain bikes. Find out if they have one with Yari installed and take it for a test ride. This way you will be able to get a feel of how it works and make an informed buying decision.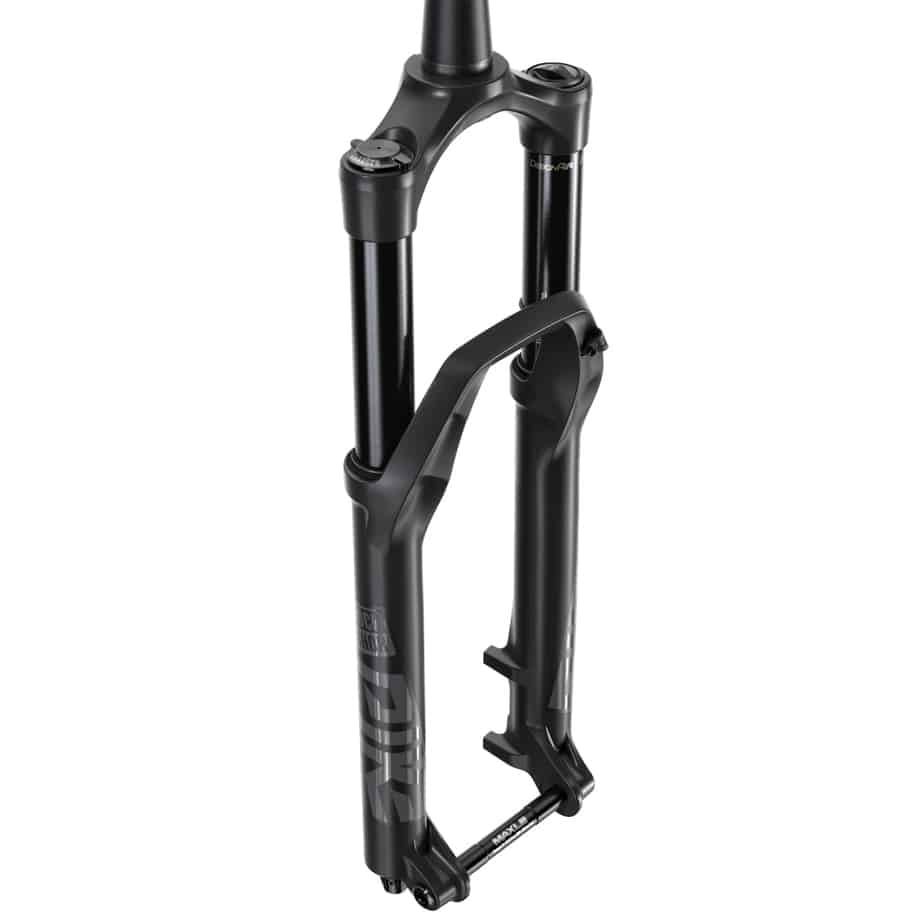 RockShox re-introduced the Pike in 2013. Before it, Fox was the only high-quality fork in the market. Since the introduction of Pike, everything in the bike suspension word has changed. The only way to understand the effectiveness of the fork is by looking at its features. 
The following is in-depth information about Pike. It will not only help you understand how it works but will ensure you know if it will meet your preferences. 
Chassis
The Pike's chassis is stiffer and lighter than the majority of forks in the market. Since it is produced with Boost spacing, it can offer tire clearances of up to 2.8 inches. Since its re-introduction in 2013, some changes were made. 
For starters, the lowers are lighter due to cutouts in the bottoms and drops of the legs. Additionally, the brake mounts have been changed to 180mm minimum rotor size.
The cutouts in the bottom of the legs aren't there only to reduce weight. They also make it easy to get the right air spring when you decide to change travel. 
For instance, if you order a 140mm air spring, it means the fork will have 140mm of travel. It will not matter the wheel size fork you have. This is not always the case. In the past, a length of air spring assembly meant a different travel regardless of whether it went to a 29-inch or 27.5-inch chassis. 
Charger 2 Damper
The Pike fork comes with a Charger 2 damper. This damper has a bleed port making it easier to service. It is something that you can do if you are someone who likes D-I-Y projects. 
You will also appreciate the simpler full-damper rebuilds. If you want to open it up, you can easily remove the top caps using a cassette tool. You don't have to look for an adjustable wrench or a giant socket. 
When it comes to performance, the charger 2 damper has a more range of low-speed compression adjustment when in Open mode. In pedal position, it has more refined damping with the aim of trying to get people to use it. 
There is a remote option for fans of cluttered handlebars, EWS racers, and Europeans. The option is compatible with the OneLoc remote from RockShox. This means a twitch of your finger can make all the shocks to stop working.
DebonAir Spring
One of the most noticeable changes you experience when you start using the Pike is a result of the DebonAir spring. It was initially introduced on the Monarch Plus and Monarch rear shocks. 
It is more or less the same principle when applied in the fork. It works by increasing negative air volume. This does not reduce mid-stroke support, but improves small bump, off the top sensitivity. 
Setup 
Setup is not a challenge even for newbies. Everything you need is inside the box used to ship the Pike. For starters, the fork has been bumped to offer a better starting point for aggressive riders. 
One buyer stated their first time with the Pike was wet and cold days. During such times he drops tire and fork pressures. The recommendations on the chart were on point when it came to reducing and increasing pressure according to the weather conditions. 
New Lowers
The new Pike comes with reshaped lowers something that is most noticeable on the brace. One of the significant updates is the Boost only platform. The change to Boost helps improve the clearance of tires. 
Another new thing you will notice is the caliper attachments were redesigned. This results in a 180mm minimum rotor size, from the original 160mm. 
New Travels
The 29er Pike has a higher travel with a maximum of 140mm from 160mm. 160mm is still the travel for the 27.5-inch Pike. In the past, the Pike's minimum travel for the 27.5-inch was 130mm. Currently, travel for both wheel sizes is 120mm. Unfortunately, a 26-inch specific chassis is not available. 
Models
The new Pike is available and offered in high-end RCT3 model aftermarket. Without the remote, the retail price ranges anything from $800 to $1,200 depending on where you buy it. The remote will increase the price to about $100. 
All bike brands can get the lower-spec Pike RC if they are looking for original-equipment spec. The main difference is the aftermarket RCT3 has many external compression adjustments than the RC. You can choose to buy it with or without a remote. 
Rapid Recovery
Any professional avid bike rider will want more wheel travel for successive hits. Pike's Rapid Recovery System allows your fork to recover faster between consecutive bumps. This means the wheel tracks the ground with better precision. It is a more active suspension system that doesn't pack up. 
Pike enables your bike to ride in a softer and higher part of the spring race. You get access to more available wheel travel after each bump with Rapid Recovery. This means you achieve a more controlled and smoother ride.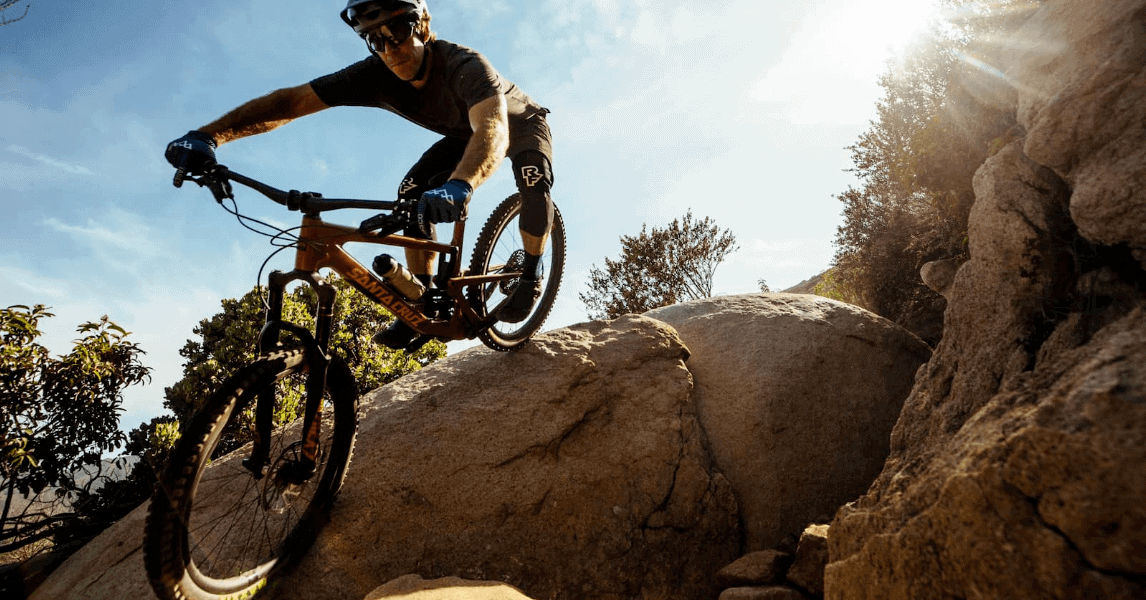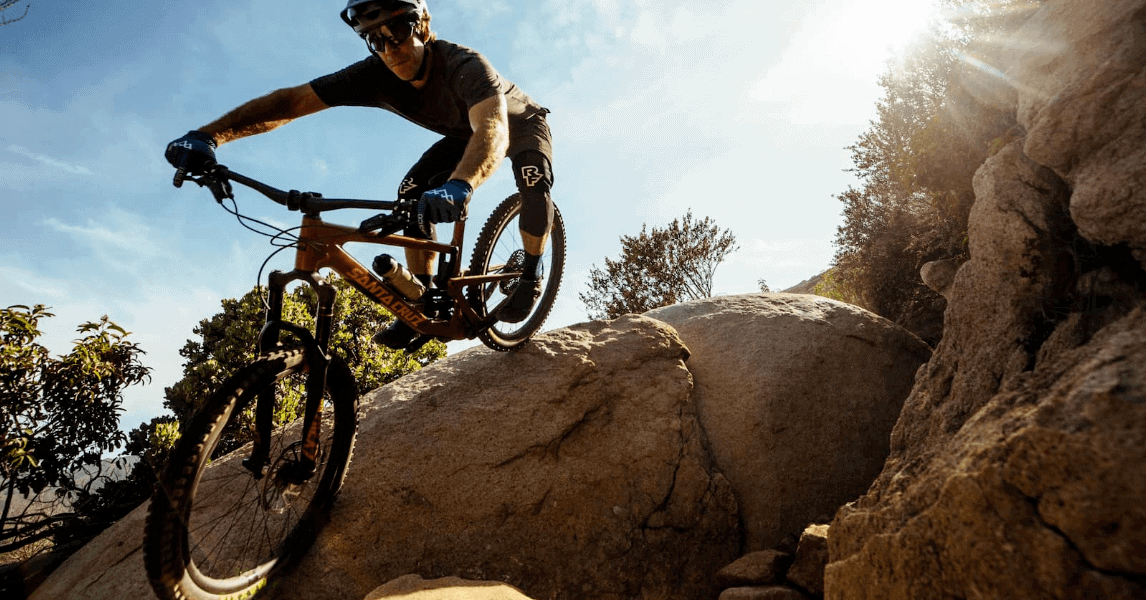 Sag Gradients
If you don't set your sag properly, you will feel like you are riding someone else's bike. Do you need to bust out rulers or plastic clips to ensure your suspension is fine-tuned? 
Pike's sag gradients are printed on the fork's damper bodies and upper tubes. It makes the perfect suspension setup accurate and easy. No need to use rulers and plastic clips anymore. 
Torque Caps
The bond between fork and hub dropout can be stronger due to torque caps, with an increased surface area connecting them. It creates a stiffer and stronger interface that gives you more control and a more responsive front wheel. This means you get to concentrate on the most important connection, which is between the trail and your bike. 
Pros
Looks good on any bike

Longer damper service interval than competitors

Stiff

Lightweight

Bottomless token tuning

Buttery smooth 
Cons
It may be a challenge to find parts

Stanchion is not as hard as others in its class
Fork Buying Guide
When you want to purchase a fork, there are some things you need to consider. The following are factors that will help you get the right fork for your bike.
The Size of the Head Tube
Start by looking at the size of your bike's head tube. The head tube is the outer tube of your bike's frame where the fork's steer tube pivots. This will limit your options. Sizes of head tubes can be 1 ¼ inch, 1 1/8 inch, and 1 inch.  
Fork Geometry
Determine your bike's fork geometry. Geometry in this case is the bike's angles and lengths that define the suspension fork. It is a collection of the fork's key measurements. This is a very crucial move as it will prevent you from spending money on a fork that will not fit your bike's frame. 
The fork may fit the head tube, but there are the minimum and maximum front suspension length that your mountain bike can accommodate. Make sure you check the geometry of the entire bike before making a buying decision. 
Riding Style
Think of your riding style before you look for a fork. You need a particular fork for dirt jump, cross country, or downhill. Make sure you get a fork that will fit your riding style. This will ensure you don't buy more fork than you need. 
Purchase an Adjustable Fork
Go for a bike suspension fork that has an adjustable rebound and travel. It should also have a lockout. It is a feature that allows you to switch off the fork's shock. The feature is useful especially when you are climbing flat ground or riding on the road. 
This can be adjusted through the knob or panel of one of the fork's leg. Another way to adjust it would be through its pop-lock adjuster found on the handlebar. Such a feature will improve your performance in any kind of terrain.
Do You Need Additional Parts?
Figure out if you will need to purchase new parts to attach the new fork. You may need to spend extra on new brakes, a new stem, or even a new headset. 
Installation Charges
What charges do you expect to have the new fork installed? If you are installing it, you will need to invest in tools. This is because there is a chance you may need to cut the fork tube and press on the bearing. Make sure you factor this into your budget. 
New or Used?
Do you want to buy a used or new fork? If money is not the issue, always go for a new fork. If you are on a tight budget, go for a second-hand fork. 
Some bike owners upgrade their bikes regularly. Such bikers can be a good source for a high-quality used fork. You can find them on mountain bike forums on the internet. 
FAQs
Question: How are forks measured?
Answer: It is usually measured parallel to the steerer tube. This is done from the center of the front wheel axle to the bottom of the lower bearing race.
Question: Is it possible to install a bigger fork on my bike?
Answer: Bikes will be compatible with forks that are no more than 20mm larger than what their manufacturer's intended. You can go beyond this if you want. However, you will get a different riding experience. It doesn't mean it is something bad, it is just something you need to know. 
Question: Can I install a 120mm fork on my 100mm bike? 
Answer: Yes, you can if you are looking for all-round riding or more marathon-type riding. Keep it at 100mm for the intense shorter stuff. This move can be okay for all-around riding. Take note you may notice it is a challenge keeping the front wheel down on steep uphills.
Question: Can I put a 29er fork on my 26 bike?
Answer: Yes, you can, but you will not get any advantage from doing so. You would probably end up adding weight and messing up your bike's geometry. You would only get more travel if the fork you are removing has less travel than the one you are installing.
Bottom Line
The differences between Yari and Pike are not all that major. When you're choosing between the two, the main factors to consider are your riding style and price. 
If you are looking for a stiffer chassis, it is advisable to go for Yari. People who want a less stiff chassis should go with Pike. The information above should be enough to help you make the right buying decision.