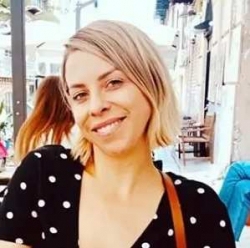 Latest posts by Jodie Chiffey
(see all)
Ibis is one of the most well-known mountain bike manufacturers worldwide, and if you are thinking of investing in one, we have all the information you need. In our best Ibis mountain bikes guide, we'll explore the top models from this popular manufacturer.
We will look at the pros and cons of each bike, give you some tips for buying a mountain bike, and find out which one you should buy.
First, here is a quick overview of the top seven best Ibis mountain bikes on the market.
At a Glance: 7 of the Best Ibis Mountain Bikes in 2021
| | | | | |
| --- | --- | --- | --- | --- |
| Mountain Bike | Best for… | Wheels | Frame | More Info |
| Ibis Mojo 4 | Best all-round Ibis Mountain Bike | 27.5" | Carbon Fiber Monocoque | Find out more |
| Ibis Ripmo AF | Best aluminum bike | 29″ | Aluminum | Find out more |
| Ibis Mojo HD5 | Best for downhill biking | 27.5″ | Carbon Fiber Monocoque | Find out more |
| Ibis DV9 | Best for hardtail biking | 29″ | Carbon Fiber Monocoque | Find out more |
| Ibis Ripley | Best for long distances | 29″ | Carbon Fiber Monocoque | Find out more |
| Ibis Ripmo | Best for enduro racing | 29" | Carbon front and rear triangle | Find out more |
| Ibis Hakka MX | Best for versatility | 27.5″ | Carbon fiber monocoque | Find out more |
Who is Ibis?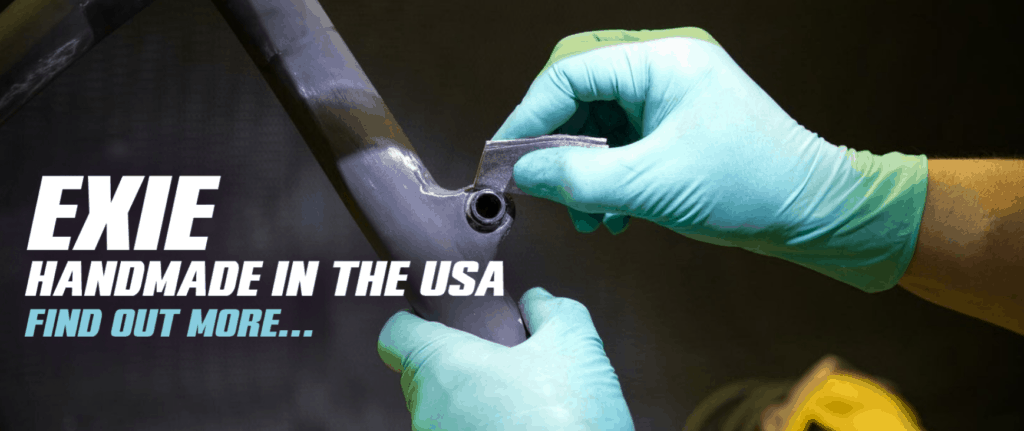 Ibis is a mountain bike company that has been around since the early 1980s. Scot Nicol founded them in California, although the history of the company hasn't been smooth sailing.
Nicol sold Ibis in 2000 to an investment group, and the company went into bankruptcy less than two years later. However, the Ibis brand was relaunched in 2005.
Since then, the company has gone from strength to strength. Ibis now makes some of the most famous mountain bikes on the market, and they currently distribute their bikes to 33 countries worldwide. In addition, they are well-known for allowing customers to customize their build kits, so the bikes match their exact specifications.
Ibis frames are predominantly manufactured from carbon (although exceptions exist, such as the Ibis Ripmo AF, an aluminum frame), and most of their frames are made in Asia.
Things to consider before buying a mountain bike
Rather than going straight in and purchasing a mountain bike, there are some things that you need to think about first.
Frame size and material
The frame size is one of the most important things to consider before you purchase a mountain bike.
Choosing a frame size that isn't ideal for your height can result in a very uncomfortable ride and overall poor performance. In addition, having a bigger frame can often reduce your control over the bike, while a too-small frame will put a lot of pressure on your body.
Make sure you check out the size guide for the bike before you buy. Sometimes this can vary between different bike models, manufacturers, and also the type of mountain biking you are doing.
The material also plays a big role in how a bike performs. Most Ibis mountain bikes are made from carbon (with some exceptions). Carbon fiber is a lightweight but sturdy material, although the downside is that it often costs more than aluminum or steel.
Saddle
The saddle is another vital component of a mountain bike that greatly impacts both comfort and performance.
Mountain bike saddles tend to be narrower as riders spend less time on them, and a narrow saddle can help reduce the bike's weight. This helps a lot of downhill mountain biking; however, you'll need a wider saddle that offers more comfort if you take part in long-distance biking.
Wheel size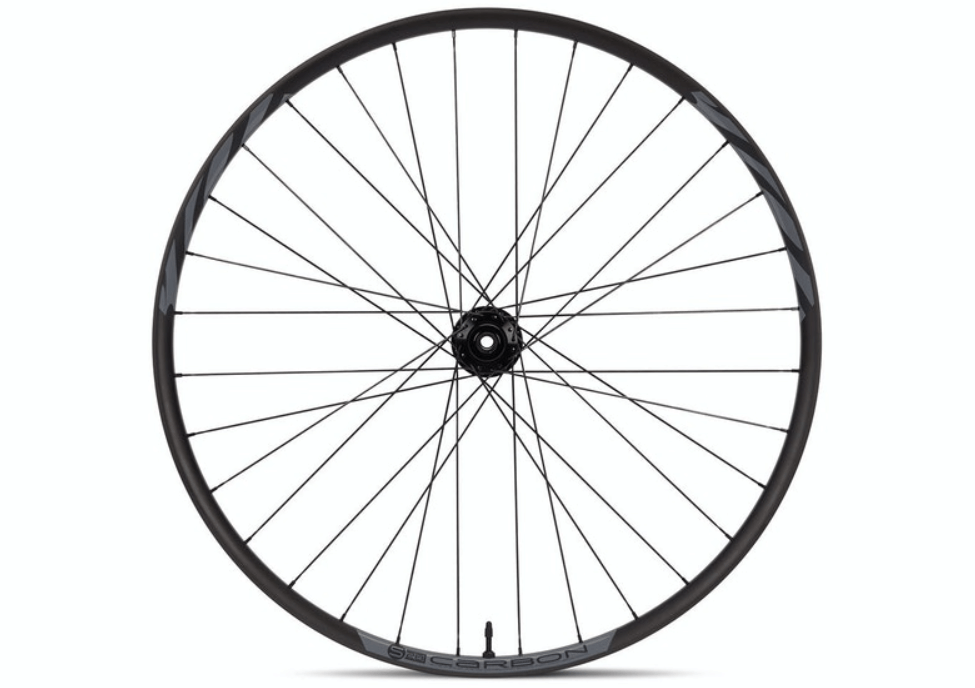 Mountain bikes used to have predominately 26″ wheels, although technology has evolved a lot. These days, you'll find a range of different wheel sizes, but what difference do they make?
29″ wheels like those found on the Ibis Ripmo AF offer more speed as they roll quicker than other wheel types.
27.5″ wheels are actually quite a new phenomenon and have only been available for a few years. They are usually found in good 'all-round' mountain bikes (like the Ibis Mojo 4) and bikes that are designed to be versatile on the trail.
26″ wheels aren't found as much anymore on mountain bikes, but some brands still have them. They are still popular with dirt jump riders and adults that use smaller frames.
The type of mountain biking you do
Finally, you need to consider the type of mountain biking you do before you go ahead and purchase a bike.
While some mountain bikes are very versatile and designed for several purposes, many are manufactured with a specific type of biking in mind. For example, the Ibis Mojo HD5 is very much aimed at downhill biking, whereas the Ibis Ripley is ideal for long-distance routes.
Instead of jumping right in and purchasing the first mountain bike you come across, find out if it has been made to suit the type of biking you do.
7 Best Ibis Mountain Bikes
1.Ibis Mojo 4 – Best all-round Ibis Mountain Bike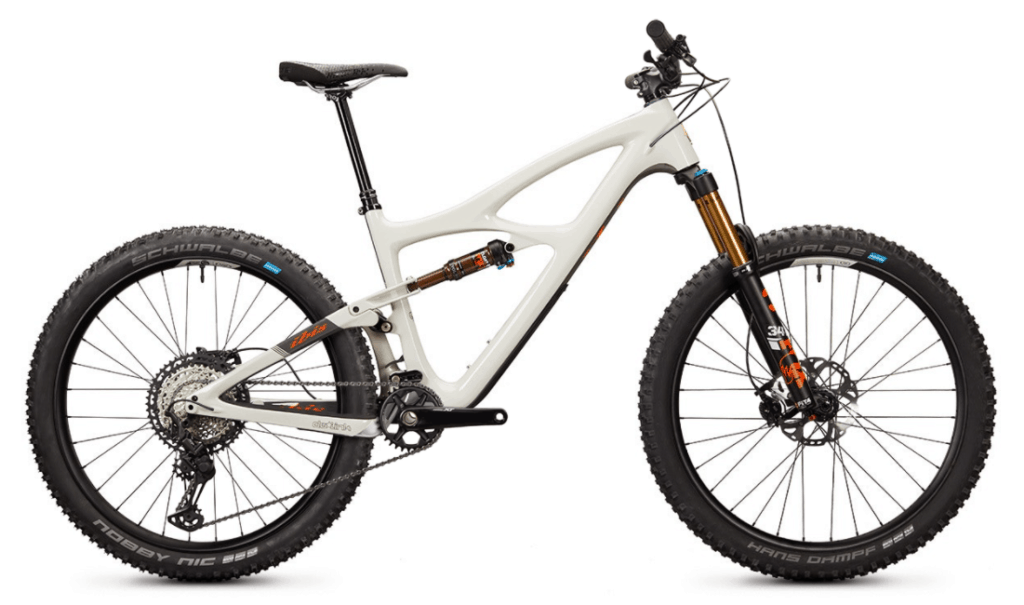 The Ibis Mojo 4 is our choice for a mountain bike that delivers all-around great performance.
This is a very versatile bike that provides both good climbing and descending on the trail. It is a nice upgrade on the Mojo 3 and offers good clearance and a new lower link that should cut down on overall maintenance.
The bike's design means that you get decent speeds, which can handle most things you throw at it.
There is an inconsistent bite with the Shimano brakes, and if you want a bike for a more specialized purpose, perhaps you should look elsewhere. However, for an excellent middle-of-the-road Ibis mountain bike that can perform well across different terrain and in various weather conditions, the IBis 4 is a solid choice.
Pros
A good all-rounder and the decent price tag for an Ibis mountain bike
Should be low maintenance due to the new lower link
Versatile and can handle different trails
Quick and efficient
Cons
Inconsistent bite point with the Shimano brakes
2. Ibis Ripmo AF – Best aluminum bike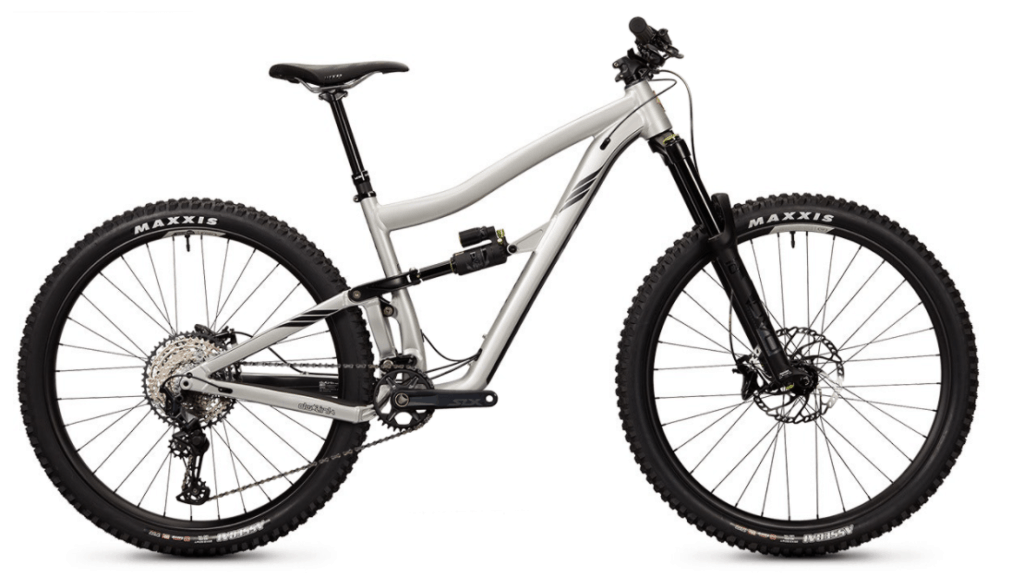 If aluminum is more your thing, the Ibis Ripmo AF is our top pick as the best bike with an aluminum frame. In fact, it is one of the only aluminum frame bikes Ibis produces after a long hiatus from manufacturing frames with this material.
The advantage of the Ripmo AF is the lower cost (aluminum is cheaper than carbon), but that doesn't make this a poor mountain bike. On the contrary, the Ripmo AF is very forgiving on the descent and is an ideal bike for enduro racing. The 29″ wheels are fast-rolling while it is a bike that can be pushed to the limits.
If you bike on relatively flat trails and smooth surfaces, it probably isn't the bike for you. Climbing could be better too, and other options do this better.
However, for those of you on a budget, the Ripmo AD still offers good performance for a reasonable cost.
Pros
Budget mountain bike with an aluminum frame
Offers decent performance, especially for enduro racing
29" fast-rolling wheel
Cons
This bike isn't great for flat and smooth surfaces
Heavier than bikes with a carbon frame
3. Ibis Mojo HD5 – Best for downhill biking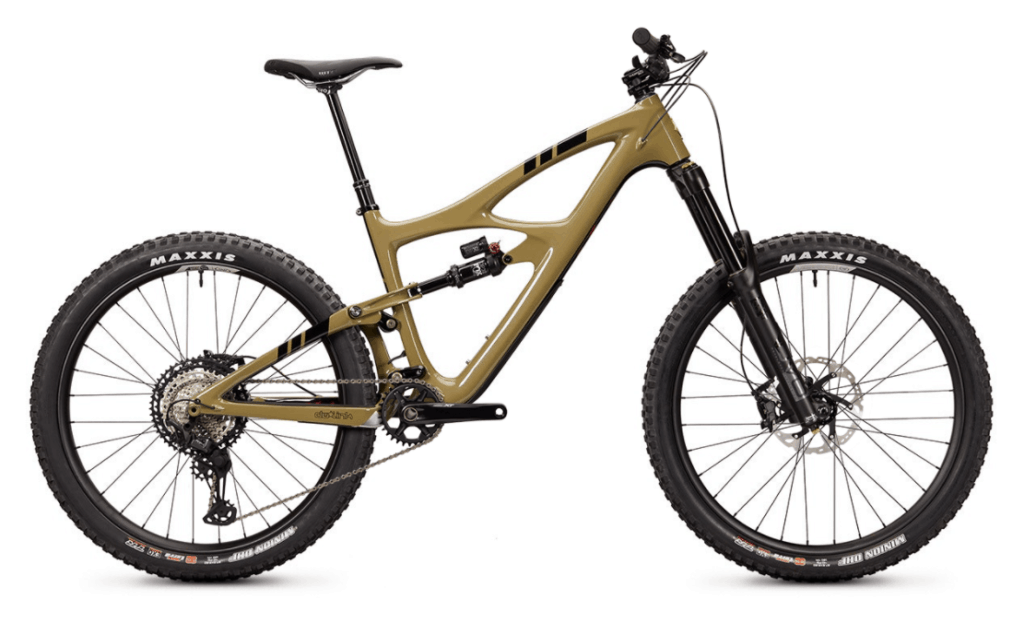 The Ibis Mojo HD5 is the perfect bike for downhill riding. It is very forgiving on the descents with aggressive geometry and a longer fork; this bike handles rough and ready terrain with ease.
Quick and light movement is assured with 27.5″ wheels, while overall weight is low due to the carbon frame. This is a pretty expensive bike once you get the build you want, but the performance outweighs the cost (if you can afford it).
The best performing build on a budget is with the Sram NX Eagle, although the Shimano Deore XT offers the best overall performance.
The Mojo HD5 isn't ideal if you intend on riding on flat surfaces most of the time, and even though we love the 27.5″ wheels, they don't maintain the same momentum as 29″.
However, this is an excellent mountain bike for downhill riding, and while it does cost quite a lot of money, it delivers everything you need it to.
Pros
Ideal for downhill biking
Great performance
Light movement with the 27.5" wheels
Cons
It doesn't suit flat and smooth surfaces
It is quite expensive, but there are budget build kits
4.Ibis DV9 – Best for hardtail biking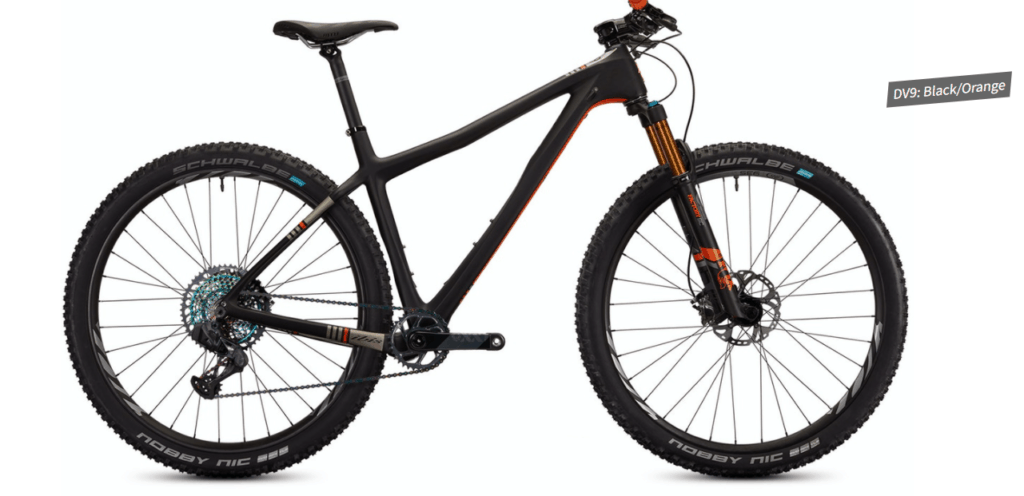 The Ibis DV9 is the best Ibis bike for hardtail riding.
It offers great tire clearance, can run a 100mm or 120mm fork and is very lightweight in its construction, made possible by the carbon frame. As a result, the bike's weight comes in at just 25 lbs. In terms of a hardtail bike, this is an excellent all-rounder with aggressive geometry, and it has been designed to handle slightly technical and steep trails.
More experienced hardtail bikers might not find the DV9 enough to handle extremely steep or fast trails, but this is a fantastic hardtail mountain bike.
For anyone looking for an affordable model, the DV9 fits this category.
Pros
Very lightweight hardtail mountain bike
Can handle somewhat technical trails
Affordable for a hardtail bike
The frame comes with a 7-year warranty
Cons
It might not be suited to more experienced hardtail users
5. Ibis Ripley – Best for long distances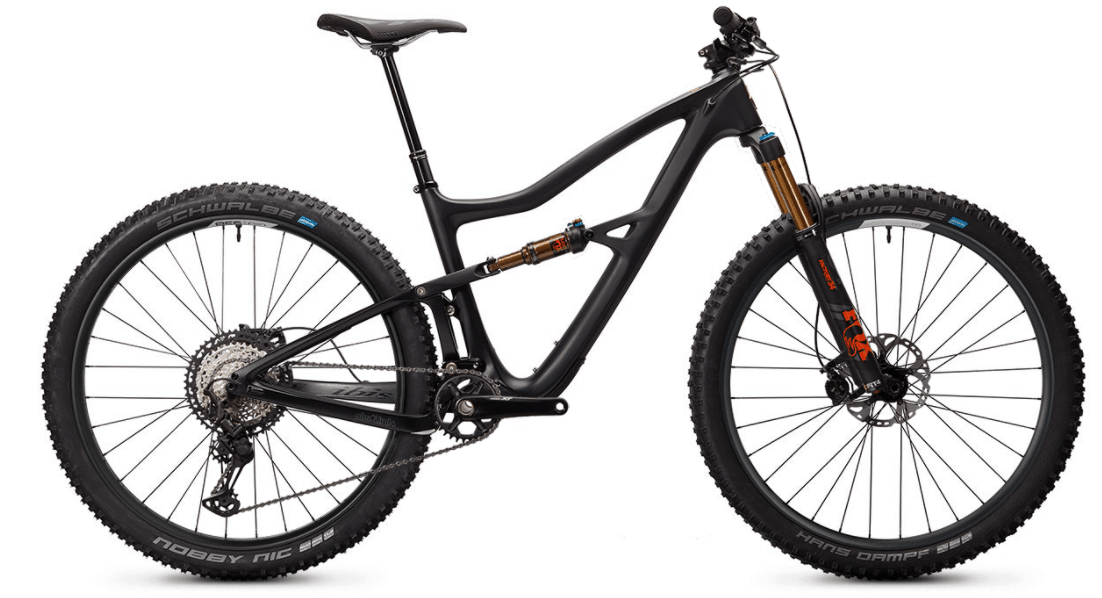 For biking over long distances, the Ibis Ripley is the bike you need, and it sits nicely between an XC and a trail bike.
The good thing about the Ripley is that it offers great comfort over long-distance trails, especially those that are a bit rough and ready. This is an enjoyable bike to ride if you are regularly biking on pretty flat trails. It is a dream to operate.
The Ripley is a bit on the expensive side, so be prepared to part some decent cash to get one. However, you get quite a lot for your money, and it has some similarities to the Ibis DV9.
Overall, a fun-riding long-distance bike that has a few downsides but plenty of positives to make it worth the cost.
Pros
Ideal bike for long-distance riding
Offers good stability and control
Fund bike to ride on various trails
Cons
Quite an expensive Ibis mountain bike
Tends to rattle
6. Ibis Ripmo – Best for enduro racing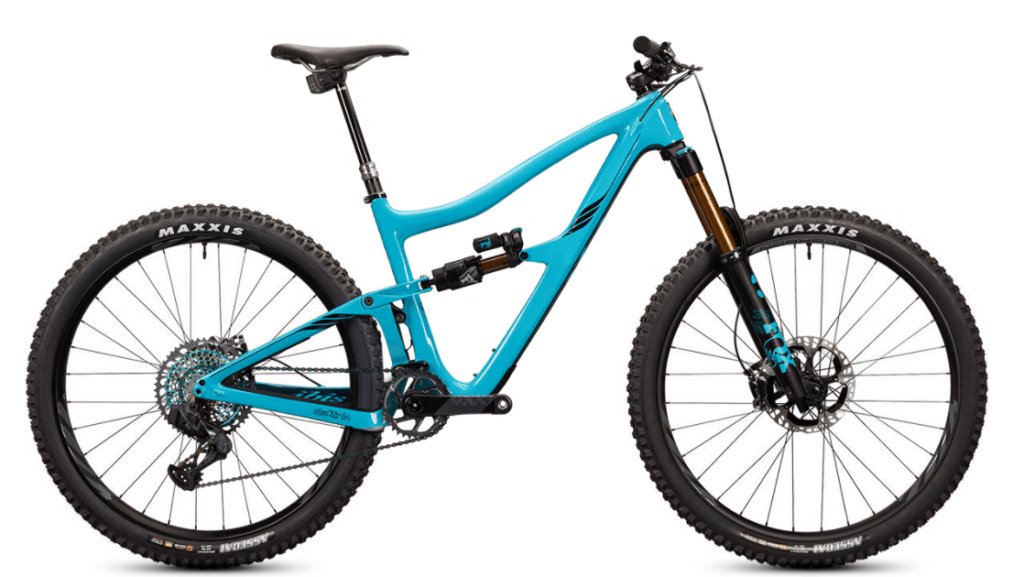 Enduro racing requires a certain type of mountain bike, and the Ibis Ripmo fits the bill perfectly.
The Ripmo V2 is an upgrade to the original and is ideal for steep trails and offers forgiveness on the descent. This is a great climbing bike with sensitive suspension, good control, and efficiency for enduro racing.
In a way, it sits between a true trail and enduro bike, but this adds to its versatility. We love the fast-rolling 29" wheels, and this bike lets you push it to the limits without compromising on performance.
There is a sizable downside to the Ibis Ripmo – the noise. It does have a very noticeable rattling sound, and we would expect better given the cost of this bike. This mountain bike also won't perform great on flat trails, although that isn't its intended purpose.
However, if you are after mountain bike for enduro racing, you can do far worse than picking up an Ibis Ripmo.
Pros
Very good enduro racing bike that is also quite versatile
Provides good forgiveness when descending
Offers solid control on the ascent
Fast-rolling 29" wheels
Cons
This bike does have an annoying rattling sound
It isn't suited to flat and smooth surfaces
7. Ibis Hakka MX – Best for versatility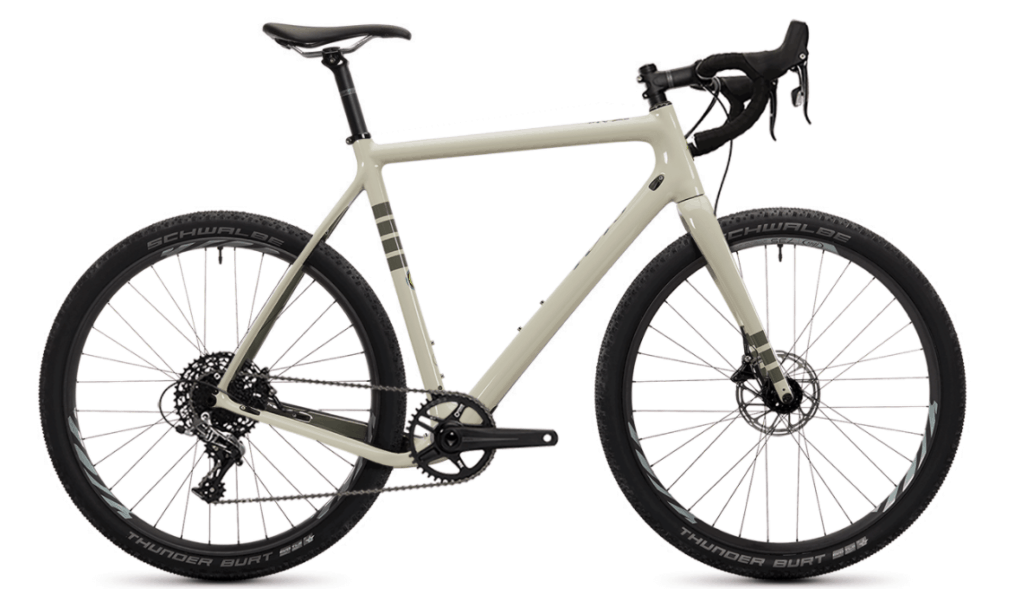 The final Ibis mountain bike on our list is the very versatile Hakka MX.
The great thing about this bike is that it performs well in pretty much any scenario you give it. Even though this has been designed as a gravel bike, you can use the Hakka MX on challenging trails, rough terrain, and smooth flat surfaces.
It has a lightweight carbon fiber frame while the ride is comfortable too. However, one thing we don't particularly like about the Hakka MX is the mud shelf which is located behind the bottom bracket. It tends to collect mud and other debris a bit too easily, although we haven't experienced clogging yet.
If you want a very versatile bike that is perhaps a bit expensive but does offer really good performance, the Hakka MX should be on your radar.
We have covered the Hakka MX previously, and you can read the full review here.
Pros
A versatile mountain bike that handles various terrain with ease
Lightweight and offers a comfortable ride
Wide tires and has different design options
Cons
Mud shield behind the bottom bracket
Some people might find this bike a bit expensive
Frequently Asked Questions about Ibis Mountain Bikes
Question: Is Ibis a good mountain bike manufacturer?
Answer: Yes. Ibis has been around for a long time, and they are consistently rated as one of the top mountain bike manufacturers in the world. They currently distribute to 33 countries worldwide.
Question: What is an XC mountain bike?
Answer: XC mountain bikes are designed for cross-country riding designed to climb very well on smooth off-road trails.
Question: How expensive are Ibis mountain bikes?
Answer: It depends. Some Ibis mountain bikes cost more than others; however, there are budget options available. Usually, the initial cost is for the frame, and you can build your bike to different components for a customized experience.
Question: Where are Ibis bike frames made?
Answer: The majority of Ibis bike frames are manufactured in Asia; however, the company has started to produce some frames in the USA. Ibis has their headquarters in Santa Cruz, California.
Question: What is enduro mountain bike racing?
Answer: Enduro mountain bike racing consists of timed downhill racing that is performed in different stages. Professional enduro races can be carried out over a few days, and the concept started in France back in 2003.
Question: Does the frame material on a mountain bike matter?
Answer: Yes. Most Ibis mountain bikes are made from carbon fiber which provides a good combination of durability and low weight. Some Ibis bikes are made from aluminum which will be heavier but also cheaper.
Which is the Best Ibis Mountain Bike?
Ibis produces a range of fantastic mountain bikes suited for different purposes, such as downhill racing, gravel riding, and enduro events.
The best Ibis mountain bike is the Ibis Mojo 4 because we feel that this is the top all-around bike. It can handle various trails and scenarios with ease (including climbing and descending) while it offers good clearance and a new lower link that will help cut down on maintenance.
It might seem strange that we are advising you to go and get a 'middle-of-the-road' Ibis bike, but it is its versatility and consistent performance that win it for us.
It handles extremely well, and even though the Shamino brakes have an inconsistent bite point, this is an Ibis mountain bike that is well worth purchasing.