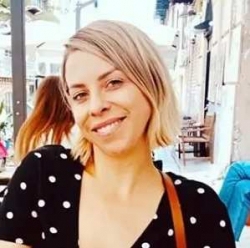 Latest posts by Jodie Chiffey
(see all)
Sometimes, you just want a bike that is super springy and fun to ride – and our Ibis Mojo 3 review might just introduce you to your new favorite. The Mojo series by Ibis is designed to be nice looking, fun, nimble, and tough – making it ideal for tricky terrain.
How does Ibis compare to other companies?
Founded in 1981 by Scot Nichol, Ibis is known for making high-performance mountain bikes – he made the first Ibis bike in his garage. They had a brief period of bankruptcy in the early noughties but bounced back with some excellent, high-performing bikes in 2005.
Price-wise, they offer frames from around the $1000 mark (like the DV9) right through to $4000 and beyond (like the Ripmo). The Mojo series is right at the high end of this price bracket, so it's a bike for those who have money they want to invest in a good piece of kit.
Ibis are similar in price and range to Diamondback. They do offer slightly cheaper models than some companies (like Santacruz, for example), but they don't offer budget options (like Trek, who offer frames from around the $400-$500 mark). They're good for intermediate riders who want to upgrade from their entry-level bikes to something a bit better.
What kind of bike is the Mojo 3?
The Mojo was first launched in 1994 and was praised for its innovation at the time. The Mojo 3 is a full-suspension mountain bike, designed to be nimble and fun to ride even on super-rocky, bumpy trails.
It's on the pricey side, so we wouldn't class it as an 'entry-level' bike – it's more of an investment. It's also getting more difficult to come by, as it was discontinued, but you can still pick it up at some stores.
The Mojo series is known for being stylish, and the Mojo 3 frame is distinctive (especially in the bright red color option) – some people love it just for that alone.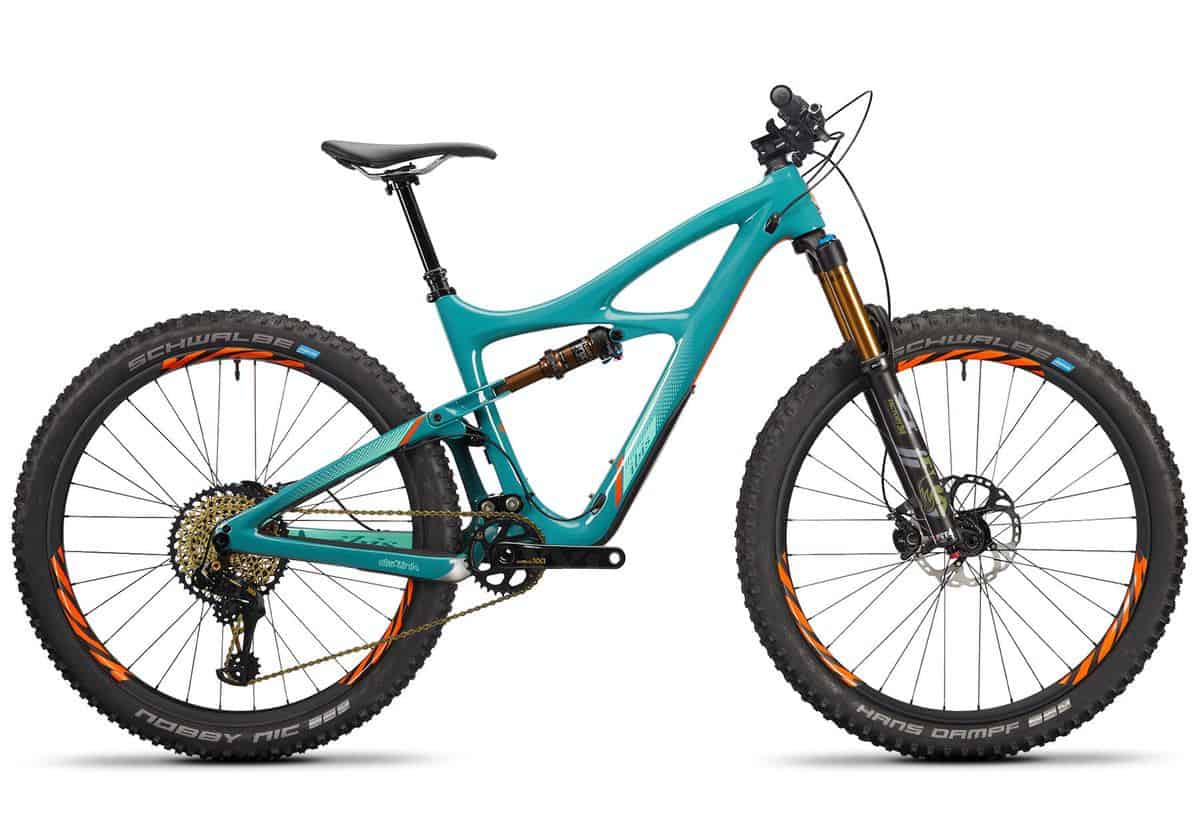 The main features of the Mojo 3
Let's have a look at the Mojo 3 in more detail.
What is it made from?
The frame of the Mojo 3 is made from carbon fiber. It's designed to be lightweight, with the frame weighing just 5.9lbs (and total weight starting at 26.7lbs) – great for those that struggle with heavier bikes.
There are four sizes to choose from, from small right through to x-large, and all sizes have low standover heights with shortened seat tubes. It comes in bright red or black.
What are the wheels like?
The wheels are 27.5in, which is good for rougher terrain. It comes with Ibis S35 aluminum rims, with an optional upgrade of Ibis S35 or S28 carbon rims.
The hubs are Ibis 110x15mm Boost (front) and 148x12mm Boost (rear), with an optional upgrade of Industry Nine Hydra hubs (only if you also upgrade the rims). Users find the wheels to be light but tough, well suited to harsh dips in the trail.
What other features does it have?
The Mojo 3 looks great – it is designed to be sleek and attractive, with internal cable routing to keep the frame looking neat. It has a polycarbonate downtube protector to deflect debris and linkage protectors to keep your bike looking neat even in muddy terrain.
You'll want to keep this bike looking nice, so it's good to have some of the mud taken care of! All frame sizes fit a 22oz bottle, which sits inside the front triangle of the frame – ideal if you don't want to carry a bag with you.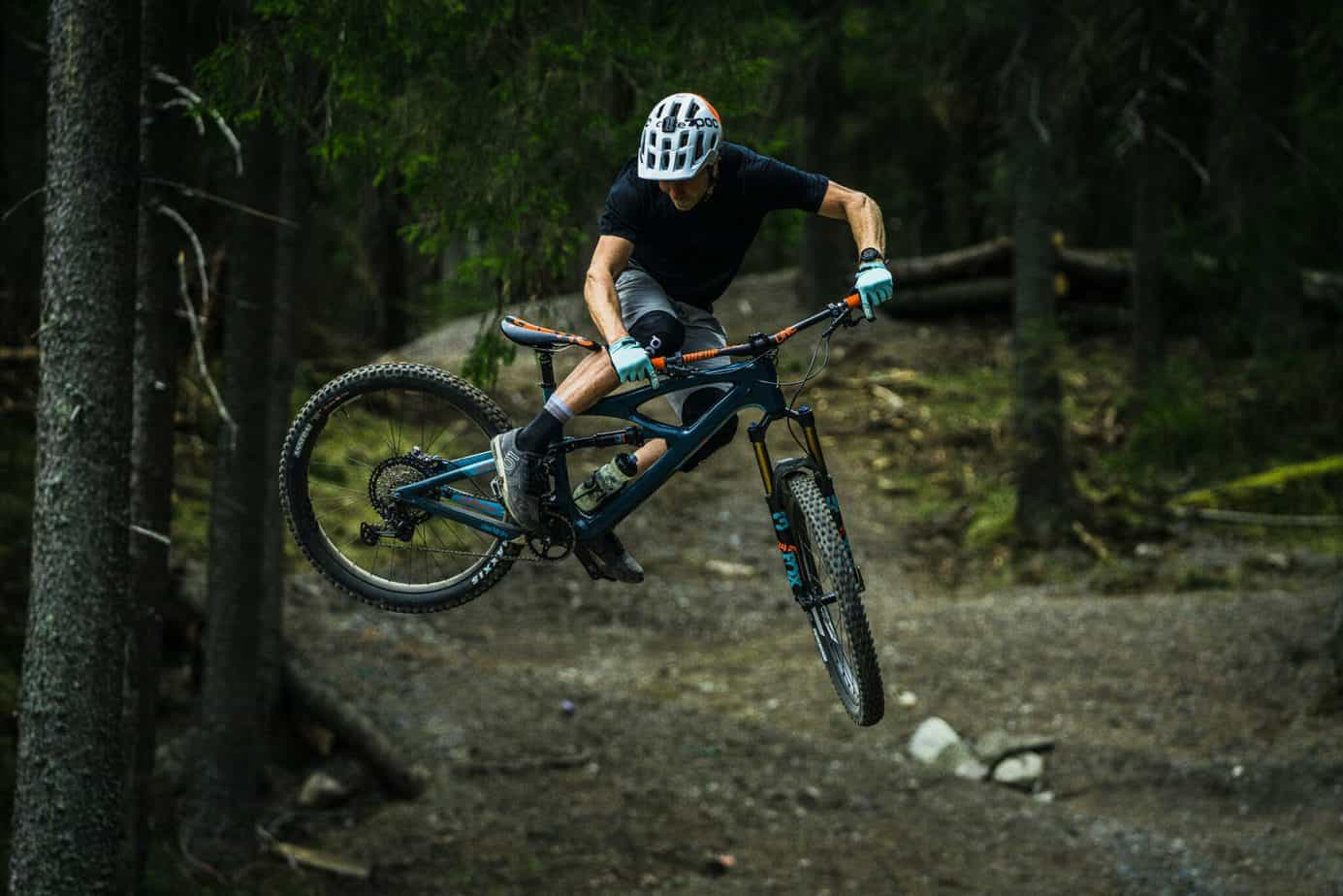 How does it perform?
Most users find the Mojo 3 to be a tough, robust little bike that is nimble and playful to ride, whilst still being tough enough to cope with steep descents. It can handle fairly steep terrain thanks to the great suspension.
It is ideal for those wanting to have fun on the trail – but because it is light and nimble, it is also not the most stable bike out there, which means it may be better suited for more experienced riders.
It's been dubbed the 'Swiss Army Knife' of trail bikes because it can cope quite well with different kinds of situations – it's comfortable enough to take on epic trips, but fun enough to enjoy on short, bumpy trails, too.
The rear end can be a bit temperamental, and if you hit a sudden bump, you might find yourself further forward over the fork than you would like. You've got to be 'on your game' with this bike, which is why we wouldn't necessarily recommend it for nervous riders.
It's going to get you through some tough trails though, so if your current MTB doesn't quite cut it, you might consider upgrading to the Mojo.
What are the specifications?
Here are the main specs you need to know about:
Fork –

FOX FLOAT 34 Performance Series (optional upgrade – FOX FLOAT 34 Factory Series), 140mm travel

Crankset –

Shimano XT M8100 with 24mm spindle – 170 or 175mm length

Derailleurs –

Shimano XT M8100, Shadow Plus, 12-speed

Brakes –

Shimano XT M8000 2-piston, Shimano SM-RT86 180mm rotors

Saddle –

WTB Silverado Pro, 142mm width (optional WTB Koda Pro, 150mm width)
What is the warranty?
Ibis offers a 7-year warranty against defects for the frame and rims – you have to register your bike when you purchase it straight away.
What's the price range for the Ibis Mojo 3?
The Mojo 3 is not as pricy as its more up-to-date versions (the Mojo 4 and Mojo HD5), and you can expect to pick it up for around $3,000 – not quite entry-level, but good for the quality.
Obviously, the price varies depending upon whether you go for upgrades or not, but you can always upgrade later if you want to stick to a tighter budget.
Ibis Mojo 3 is suited for: 
Experienced riders

Bumpier terrain

Those needing a lightweight frame

Those wanting to get hold of a Mojo bike without having to pay full whack for the newest versions

Those who want a bike with a sleek, great-looking frame
Ibis Mojo 3 is not suited for:
Brand new riders with not much experience

Those on a low budget looking for an entry-level bike

Those wanting a bike that can multitask – it's could work on your commute but it's definitely better suited to trails
What do users think of the Ibis Mojo 3?
Users praise the Mojo 3 (and the Mojo series in general) for being super-fun to ride. They like how well the suspension works in dealing with harsh dips and bumps in the trail, and they were surprised to see how well it copes with steep drops.
Generally speaking, the Mojo 3 can handle whatever riders throw at it. They also appreciate how great it looks! Some users do find the frame to be a little smaller than they would normally expect and recommend sizing up to compensate.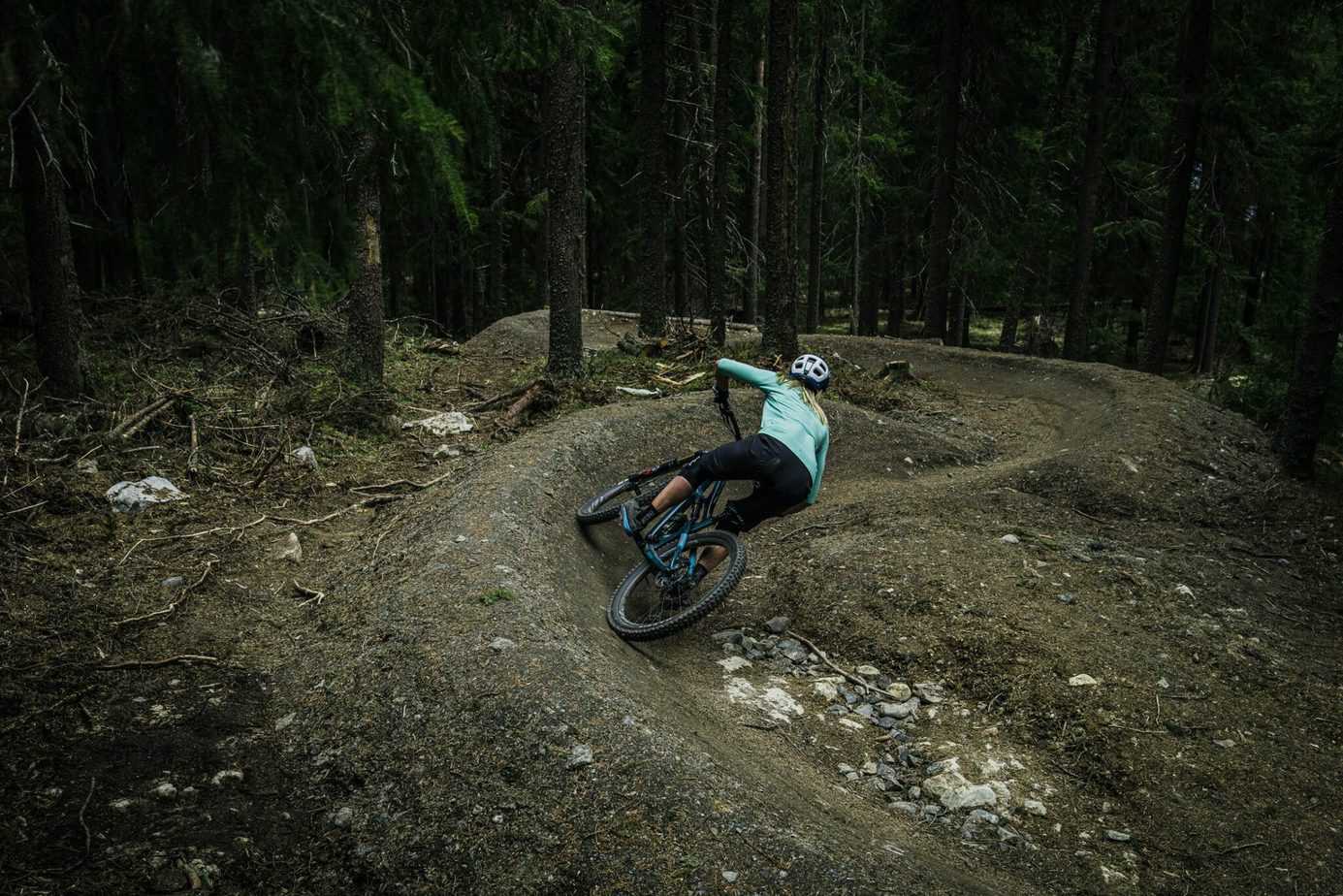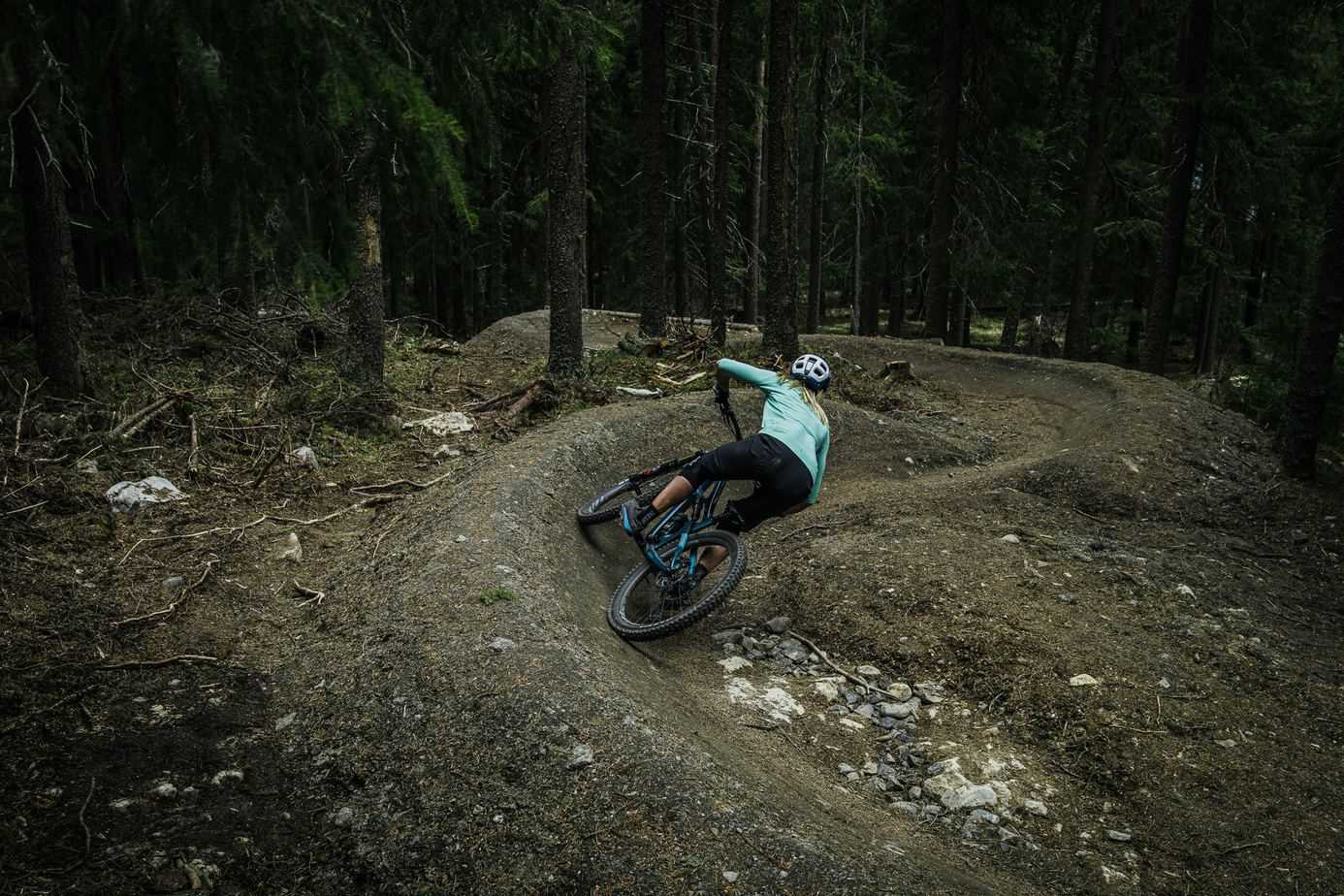 The fact that the frame is so lightweight is also a bonus for those not wanting to lug a heavy bike around. Getting a bike that can handle a lot of pressure without weighing a ton is great, and it's sometimes worth spending more for shaving a little weight off the frame.
Most users agree that, if you're going to take the Mojo 3 on a tough trail, you need to know your stuff, and you have to be confident enough in your riding skills to respond quickly to sudden and unexpected dips or bends, as the bike can throw you forward if you hit the brakes fast.
Generally, the Mojo series has glowing reviews and a group of dedicated users who love both the way the bikes look and the way they work – but you may want to give it a bit of thought as to whether it suits your riding style and experience level.
The Pros and Cons of the Ibis Mojo 3?
There are definite benefits to the Mojo 3, but there are some downsides too. Let's take a look at the pros and cons of this bike:
Pros:
Looks beautiful

Nice and lightweight

Really fun to ride

Great for experienced riders
Cons:
Can be tricky for new riders

Discontinued, so harder to come by now

Rear-end can lose stability, causing you to fly forwards if you brake suddenly
What are the best Ibis Mojo 3 alternatives?
There are a few alternatives you could look at:
FAQs
Question: Can you still buy the Mojo 3 in 2020?
Answer: Yes, you can still buy the Mojo 3 in 2020, but it might not be as easy as before, although, some sites definitely have it in stock. Plus, you can probably find it second hand if you're willing to buy used. It is not so old that you're in danger of finding it hard to get replacement parts, so we still think it's worth buying if you really like it.
Question: Where are Ibis bikes manufactured?
Answer: Ibis bikes are manufactured in Asia, but they began producing some frames in the US in 2018.
Question: Is the Ibis Mojo 3 suitable for my commute?
Answer: Ibis Mojo 3 is good for commute, as it copes with straight, flat paths just fine. It's also lightweight, which is a bonus for commuting. It has pretty big wheels though, and there are definitely better bikes out there suited to commuting (like the Trek Marlin 6, which is suitable for both moderate trails and the commute).
Question: What's the latest version of the Mojo series?
Answer: The latest version of the Mojo series is the HD5, which can go up to around $9,000 – so it's a pretty serious investment! The Mojo 4 is a bit more affordable at around $4,000-6,000, so if you do have that extra bit of cash, you might want to take a look at that one too.
Question: Where can I buy Ibis bikes?
Answer: You can buy Ibis bikes from select retailers – you can find one near you on the Ibis website here. You can also find them second-hand for a decent price.
Question: Does the Mojo 3 come in different colors?
Answer: The Mojo 3 comes in black and red – the newer versions come in different colors.
Conclusion – is the Ibis Mojo 3 worth it?
So, do we think the Ibis Mojo 3 is worth buying?
Definitely.
It may be harder to get hold of as it's discontinued, but you can still find it in certain stores or second-hand. The Mojo series is not cheap (especially the very latest versions), so buying the Mojo 3 could be a good way to get hold of a great bike without having thousands and thousands of dollars to spend in one hit.
It's a good bike for tinkering with overtime, too, so you can go for the basic setup and then upgrade certain parts – and you'll be left with a robust, fun, and springy little bike.
If you're a slightly more experienced rider, we'd definitely recommend it – it's well worth the investment for an Ibis bike, as they're a great brand!