In the world of mountain bikes, Specialized and Cannondale are two of the premier brands that professional riders trust. This is for good reason as both brands offer capable and innovative bikes designed to help riders of all kinds take their game to the next level.
Whether you're an experienced rider, or someone just getting into the world of mountain biking, understanding the differences between each brand will help you make the best purchase decision for you.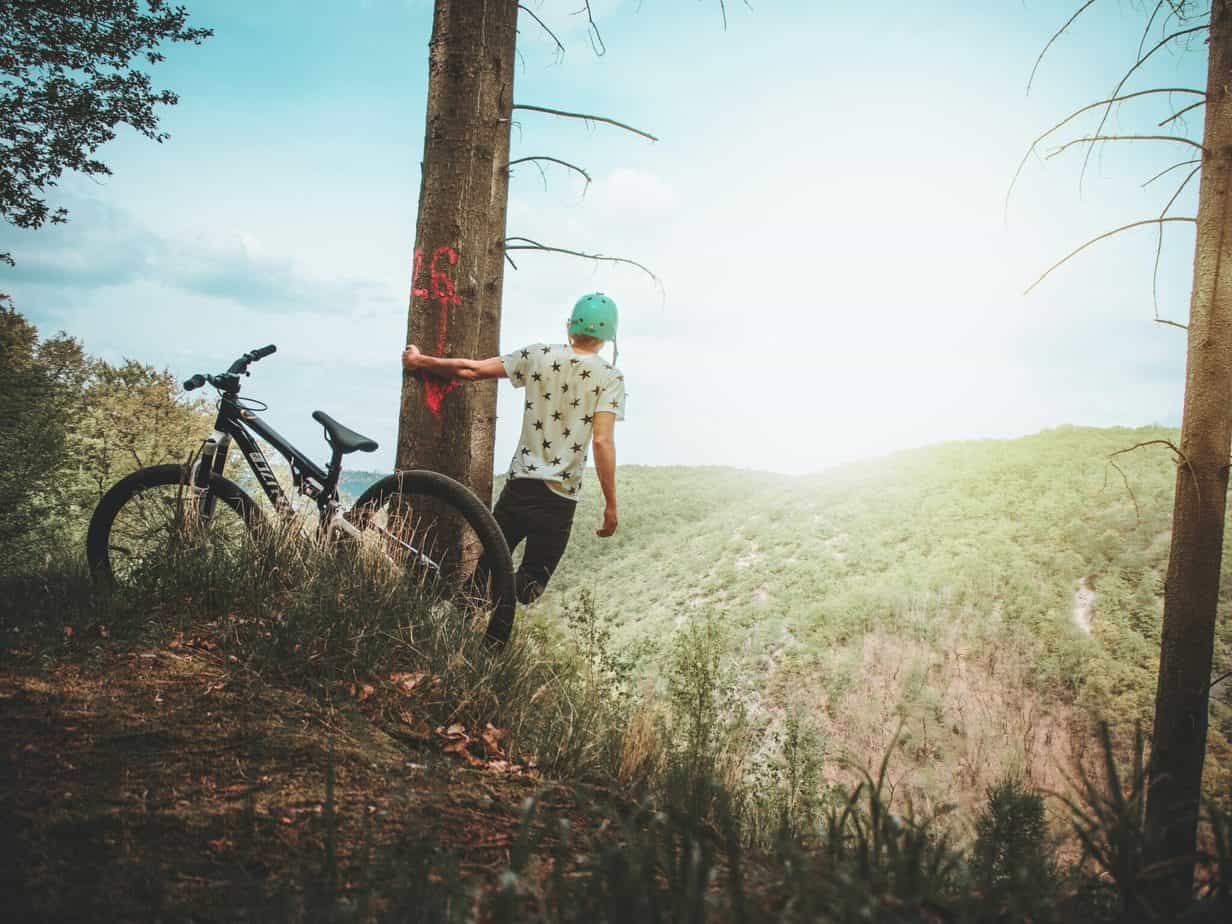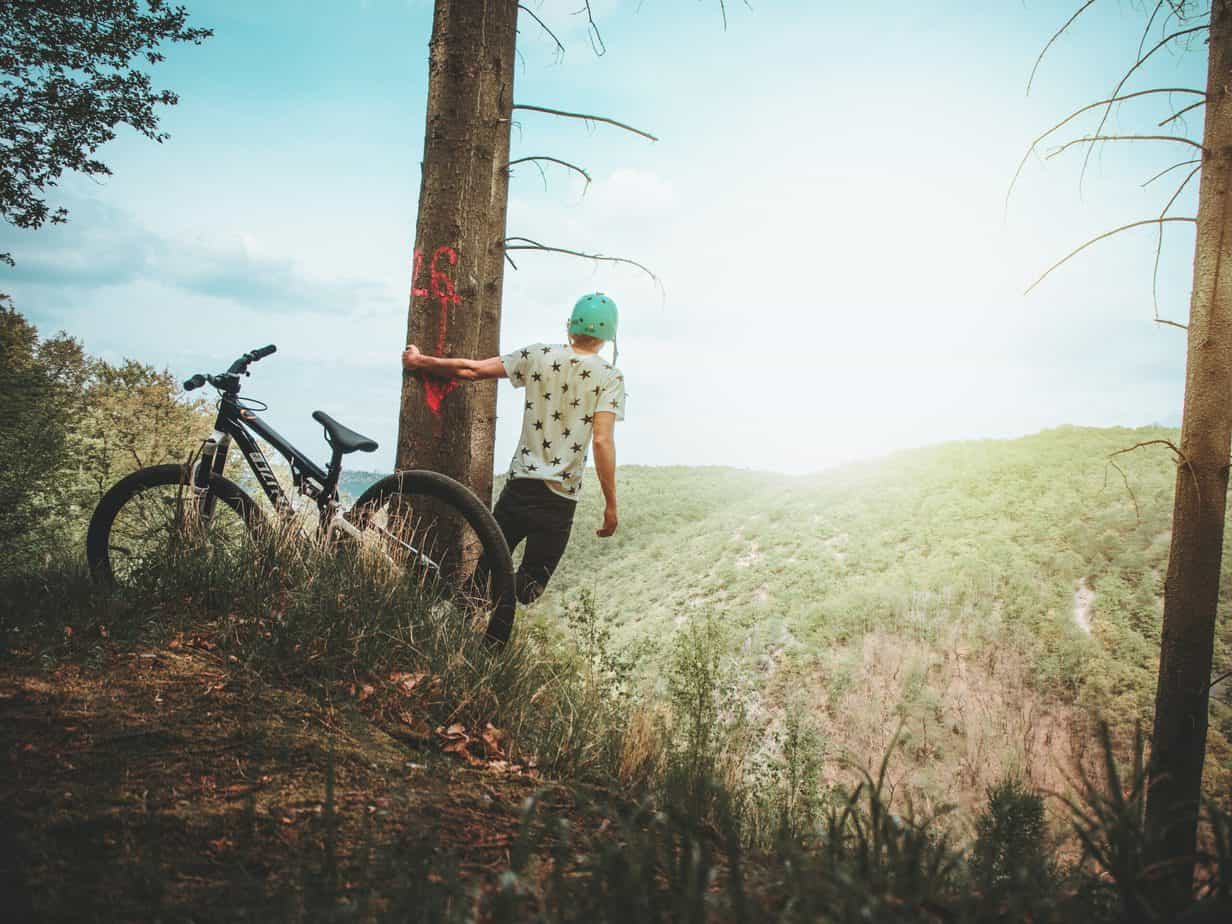 When looking at Cannondale and Specialized side by side, there are several things that immediately stick out. These brands are different in that both brands use drastically different technology and design standards to create their mountain bikes.
While they are also very similar in that both companies offer options that will fit your budget, regardless of how large or small it is.
Price is just one of the major factors to consider when buying a new mountain bike. With each brand, there are subtle nuances and differences in the way they approach manufacturing, design, customization, and more.
To help you make an educated purchase decision, I'm going to provide you with a detailed breakdown of all the key differences between Specialized and Cannondale.
Before I get into the core differences between each of these brands, it's important to know that both offer warranties that only cover manufacturer defects.
In the event that you damage or modify your bike, neither Cannondale and Specialized will cover you.
By taking a thorough look over all of the differences I mention below, you'll be able to safeguard yourself from buying a mountain bike that simply doesn't meet your needs.
Main Differences Between Cannondale & Specialized
The Main Differences Between Cannondale & Specialized are:

Cannondale manufactures their frames in Pennsylvania, whereas Specialized manufactures their frames in California.
Cannondale uses SRAM components, whereas Specialized uses Shimano components.
Specialized focuses on the high-end mountain bike sector, whereas Cannondale makes bikes for a broader audience of riders.
Specialized has a varying reputation in the industry with riders due to several lawsuits, whereas Cannondale has more of a consistent reputation industry-wide
Specialized mountain bikes provide more detailed and forward-thinking designs, whereas Cannondale uses traditional geometry.
All of these differences will play a huge role in helping you decide which brand to go with. Personally, Specialized is used a lot by professional riders and those looking to expand their riding knowledge.
With Cannondale, you can expect a more comfortable and balanced ride. Honestly, both companies are known for their premium quality manufacturing standards and a decently wide range of different options for you to choose from.
Core Feature Comparison: Specialized vs Cannondale
The core features of a mountain bike are what determine the type of ride experience and functionality you experience. Cannondale and Specialized use drastically different components and parts to successfully build the final products they offer.
You need to know about the different components and parts used in the production of all the bikes offered by both companies. Take a look below to see my core feature comparison of both these brands.
Doing so enables you to search for the perfect mountain bike that is compatible with your exact riding preferences.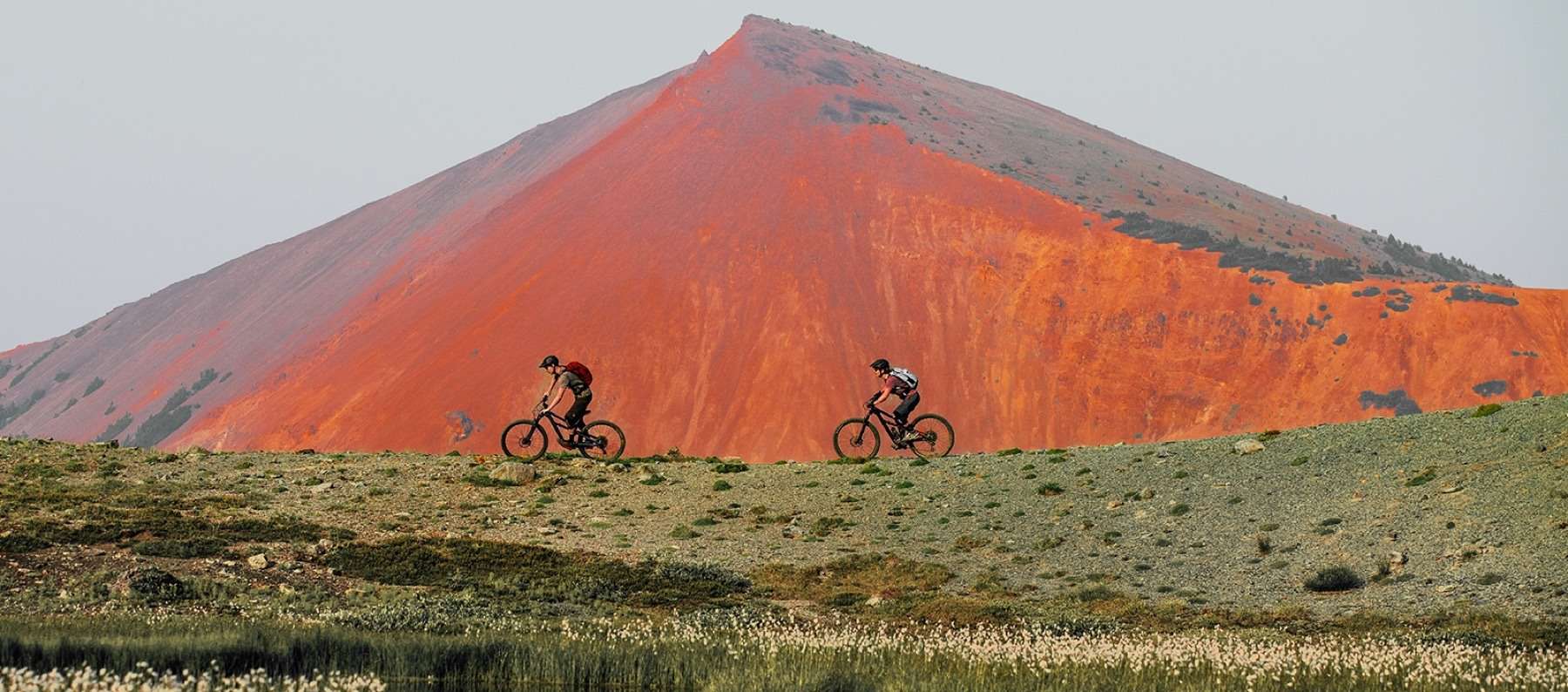 Components
Cannondale integrates SRAM components in the build of their bikes. SRAM components are known for their durability and functional performance perks, but SRAM is also known for taking a lot of risks in their design endeavors.
Specialized on the other hand uses Shimano components, compared to SRAM, Shimano is known for being much more precise and efficient in their design approach.
In terms of quality, both companies offer high-quality parts you can rely on and trust in terms of durability and performance. When it comes down to which brand of components is "better", it's really all a matter of personal preference.
Geometry
Geometry is very important in terms of the functionality and riding experience you get from the mountain bike you choose. Cannondale implements more traditional geometry than Specialized who uses a more performance-focused approach.
This really pays off if you are a pro rider or someone who loves to bomb big hills. If you're a serious mountain biker looking to improve your style and accuracy, Specialized offers more pre-built bikes that can assist you in doing so right from the jump.
Cannondale bikes can help you elevate your ride game also but it may require some modifications and/or additions.
Size Classifications
No matter how feature-packed the bike you choose is, you won't be able to experience the ride of your dreams if the bike is the wrong size. Cannondale and Specialized offer many various sizes but the way in which they classify them is vastly different.
Cannondale categorizes their bikes according to a typical sizing structure listing the sizes Small, Medium, Large, and Extra Large. Specialized, on the other hand classifies their bikes according to gender. Several models can come in two different design builds for both males and females.
This is a huge variable you'll want to consider especially if finding the right-sized bike has been a problem for you in the past.
Frame
Cannondale uses a specially formulated C3 alloy material in the production of their frames which is highly durable and able to withstand rigorous use without becoming easily damaged.
Specialized on the other hand uses high-grade aluminum in the production of their bike frame which is also very strong and versatile. While Cannondale's frame may be a bit stronger, Specialized frames are typically lighter and just as strong, making Specialized frames a top-notch option.
Top Recommendations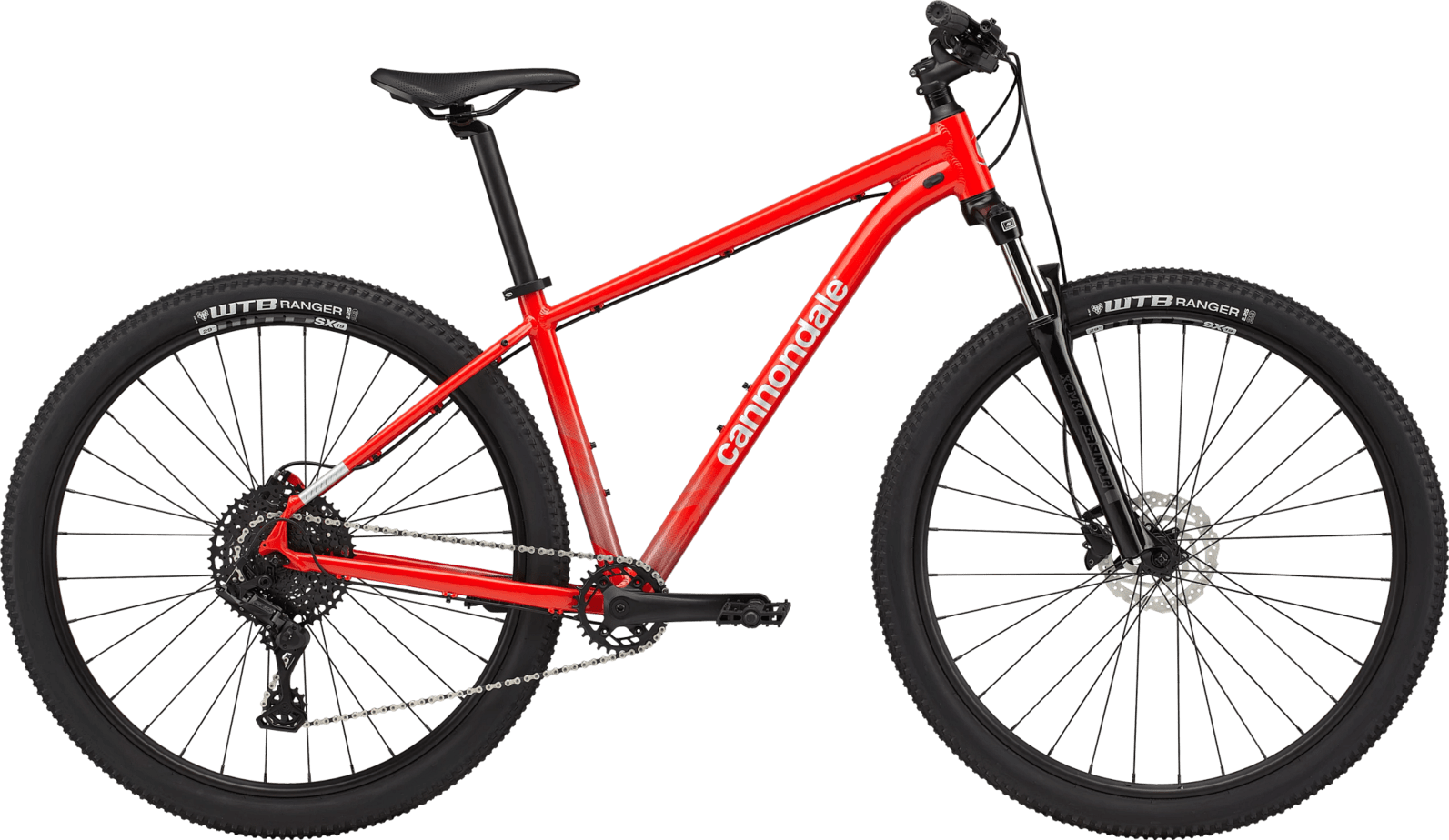 The Cannondale Trail 5 comes equipped with a very durable and lightweight SmartForm C3 alloy frame that provides a smooth ride overall. The bike also comes with a SAVE micro-suspension system that delivers very tangible control over the bike.
The engineered flex zones on this bike are built-in to the triangle located on the frame's rear side. Another interesting feature of this bike is the microSHIFT Advent X rear-derailleur. It also has a shifter that provides a very smooth ride when using all 10 gears.
Pros: WTB Ranger Comp wheels, internal cable routing, and a SAVE micro-suspension system.
Cons: Rather expensive.
Cannondale Trail 5 Bike | REI Co-op
Take charge on the descents and singletracks with the Cannondale Trail 5 hardtail mountain bike. It's built with reliable 1x gearing, 100 mm of plush front suspension and a sturdy aluminum frame.
Check Price
We earn a commission if you click this link and make a purchase at no additional cost to you.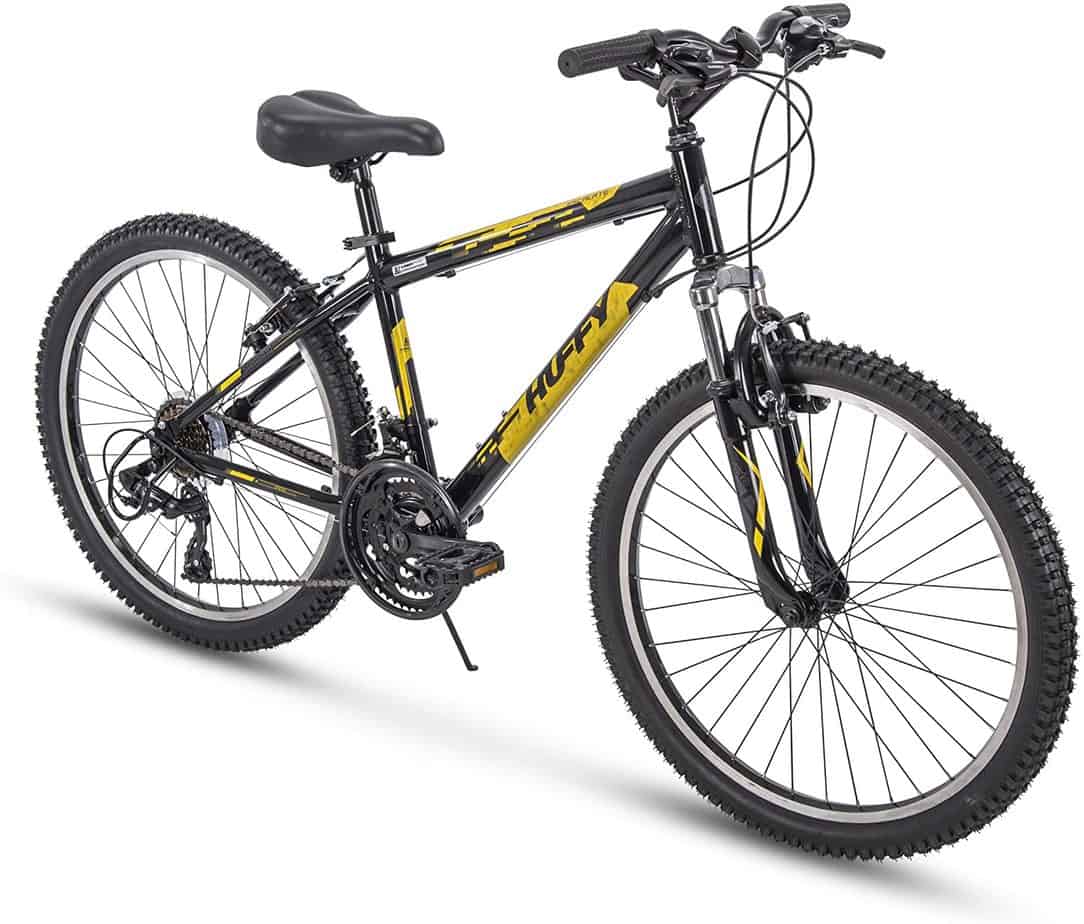 The Huffy Hardtail Mountain Trail Bike 24 inch comes packing an all-Shimano drivetrain that delivers pretty smooth shifting. The integrated suspension fork is very responsive and can handle sharp bumps with no problem.
The oversized tires on this bike are one of the things I really loved because they add much-needed traction. It's made from an aluminum hardtail frame that is lightweight yet capable of providing you with complementary momentum for better acceleration.
You'll also find linear-pull brakes on this bike which provide solid stopping power.
Pros: great braking system, lightweight frame design, oversized tires.
Cons: Limited options.
Huffy Hardtail Mountain Trail Bike | Amazon
The lightweight aluminum hardtail frame is backed by our limited 10-year warranty (see owner's manual for details); Aluminum (much lighter than steel) provides more rolling momentum so it's easier to pedal for speed and acceleration.
Buy at Amazon.com
We earn a commission if you click this link and make a purchase at no additional cost to you.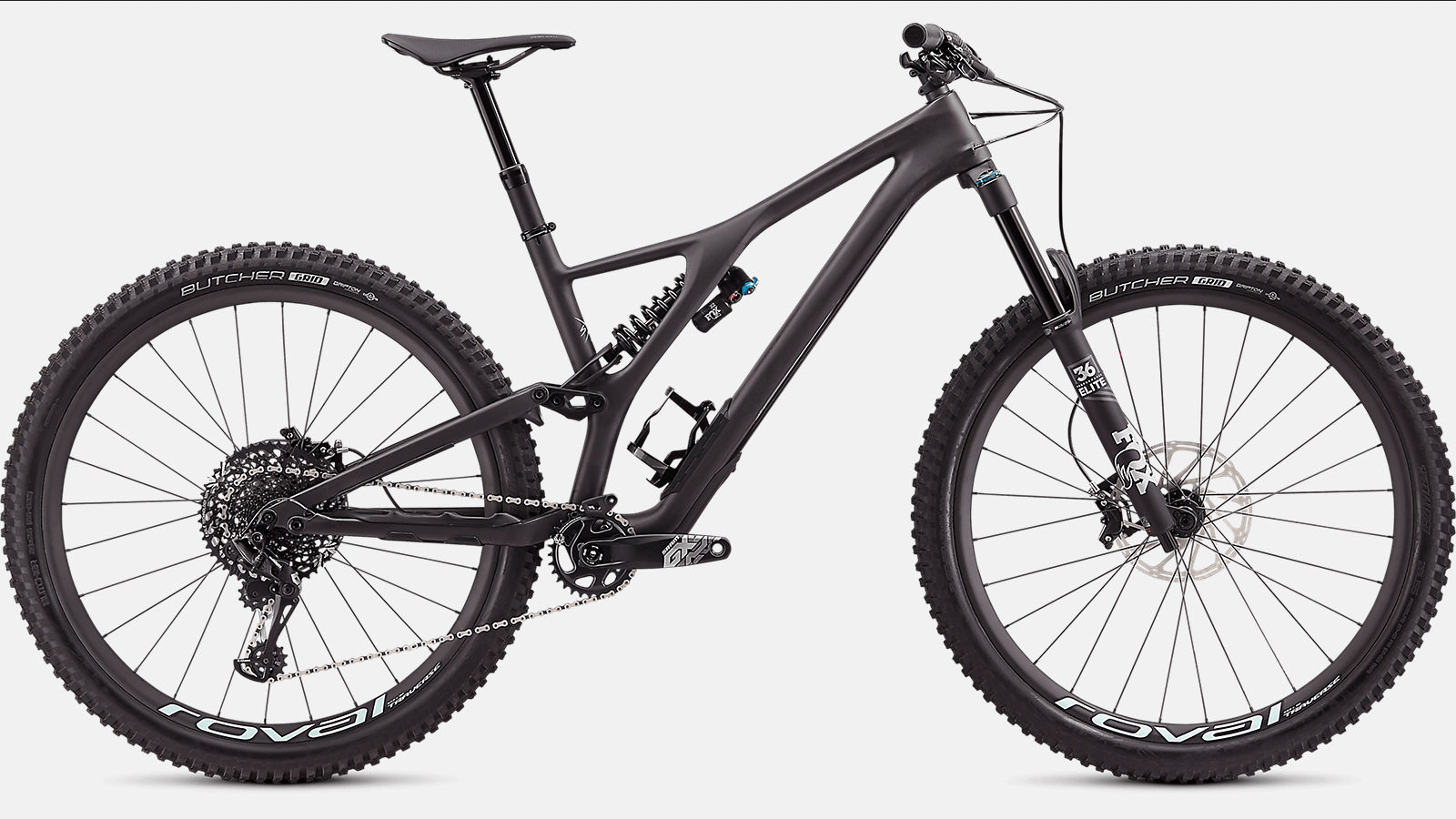 The STUMPJUMPER EVO PRO 29 FACT 11m full-carbon frame features a very aesthetic and usable design. The bike also packs SWAT door integration and DT Swiss Industry spokes. You'll find a SRAM GX Eagle crankset with 170mm of travel on the Evo Pro, just enough to get you over virtually anything!
It's also outfitted with Roval Traverse Carbon 29 rims that add a nice touch to the finish of the bike overall. The FOX DHX2 Performance Elite rear shocks deliver sustained response throughout your entire ride giving you an excellent trail and downhill bike overall.
Pros: Durable frame build, responsive suspension system, and a great look.
Cons: Lack of customization options.
Stumpjumper EVO Pro 29 | Specialized
If you're on the hunt for the perfect shred sled—you know, a "trail bike" that you can take down DH trails, huck off blind drops, or plow through the rowdiest of rock gardens—you'll find yourself right at home on the Stumpjumper EVO Pro 29.
Check Price
We earn a commission if you click this link and make a purchase at no additional cost to you.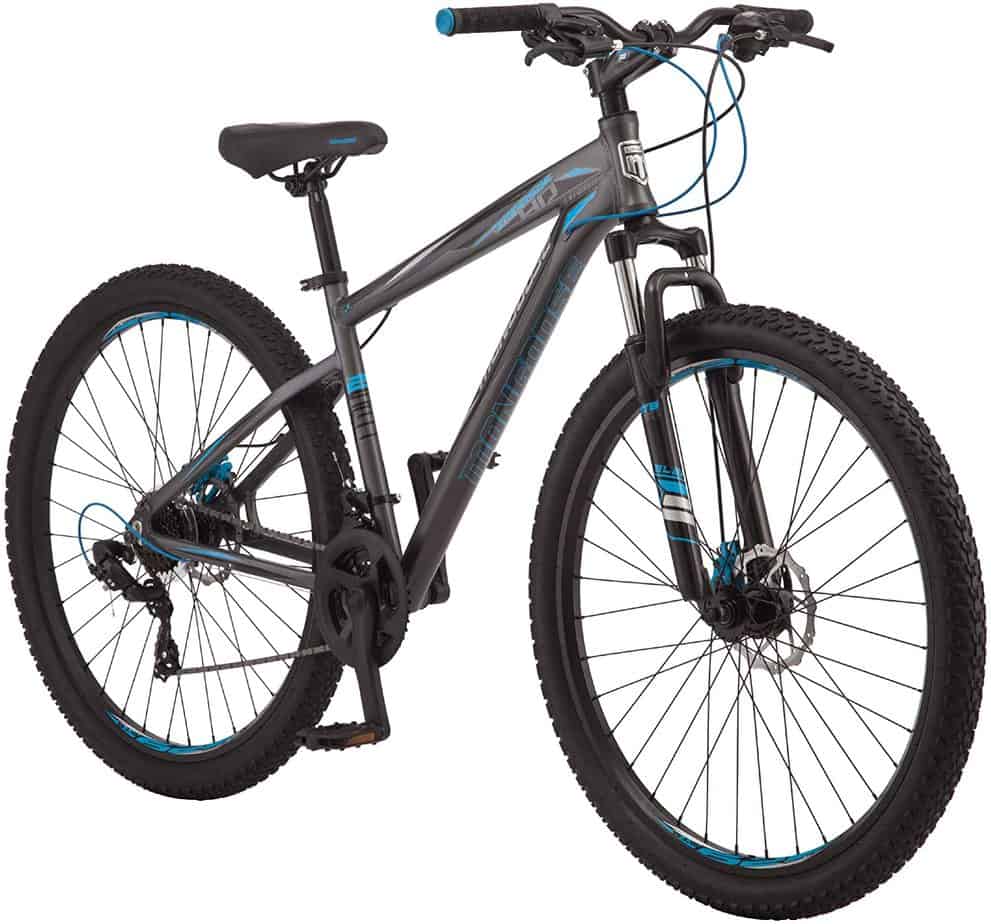 The Mongoose Impasse Men's Mountain Bike comes equipped with a 21-speed Shimano rear-derailleur that has integrated SRAM twist shifters, which allow you to make gear changes on the fly seamlessly.
.,;This particular bike has rear & front alloy disc brakes that deliver accurate and fast stopping power regardless of the terrain. You will also enjoy the fact that this bike comes packing an element suspension fork that reduces direct impact while increasing the amount of control you have over your bike.
This bike is made from an aluminum suspension frame that really improves performance and comfort while riding it.
Pros: durable aluminum frame builds, allow wheels, and 21-speed Shimano derailleurs.
Con: warranty does not cover all accidents.
Mongoose Impasse Mens Mountain Bike | Amazon
The Impasse features a lightweight aluminum hardtail frame with front suspension fork that's ready for the trail. The 21-speed Sram twist shifters with rear derailleur let you adapt to your terrain with ease, while the front and rear disc brakes provide crisp stopping power every time. Plus, the 29-inch knobby tires give you all the traction you need to conquer rugged trail conditions.
Buy at Amazon.com
We earn a commission if you click this link and make a purchase at no additional cost to you.
FAQs
Question: Does the size of your bike impact your riding ability?
Answer: Yes, if you're tall and use a small bike it will impact how fluid you are thus resulting in less speed, comfort, acceleration, and more. The same is true for a short person trying to use a tall or long bike.
Question: Who offers the better warranty Cannondale or Specialized?
Answer: Both MTB brands offer warranties that only cover any costs associated with manufacturer defects.
Question: Who offers the more affordable bikes Specialized or Cannondale?
Answer: Both brands offer bikes in varying price ranges and categories. Regardless of what your budget is, both brands have something that will suit your needs.