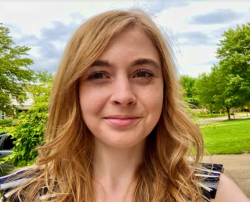 Latest posts by Erin Jamieson
(see all)
One exciting thing about mountain biking and the mountain biking community? There's always innovation, and that's true for the predicted mountain bike trends of 2021.
The top 5 mountain biking trends for 2021 range from all varieties of mountain biking. XC bikes are speculated to get a push, as they are upgraded with features meant to enhance trail riding, as well as signature fork geometry to push up higher inclines. Meanwhile, electric bikes are expected to make a splash in the mountain biking world, with brands like Santa Cruz leading the way with innovative bikes and stunning updates.
But one of the most interesting, and perhaps mainstream trends, has all to do with enduro mountain biking.
Enduro bikes are prized for their ability to cover different terrain types and can also accelerate quickly–and now it seems that they're getting upgraded wheels and tires to enhance that speed and multiple terrain coverage.
Maxxis Aggressor EXO/TR Tire | MAXXIS
The Aggressor is designed for high-speed modern mountain bike trails. Advanced knob shaping creates extra gripping edges, and reinforced side knobs offer enhanced stability when cornering at speed.
Check price
Buy at Amazon.com
We earn a commission if you click this link and make a purchase at no additional cost to you.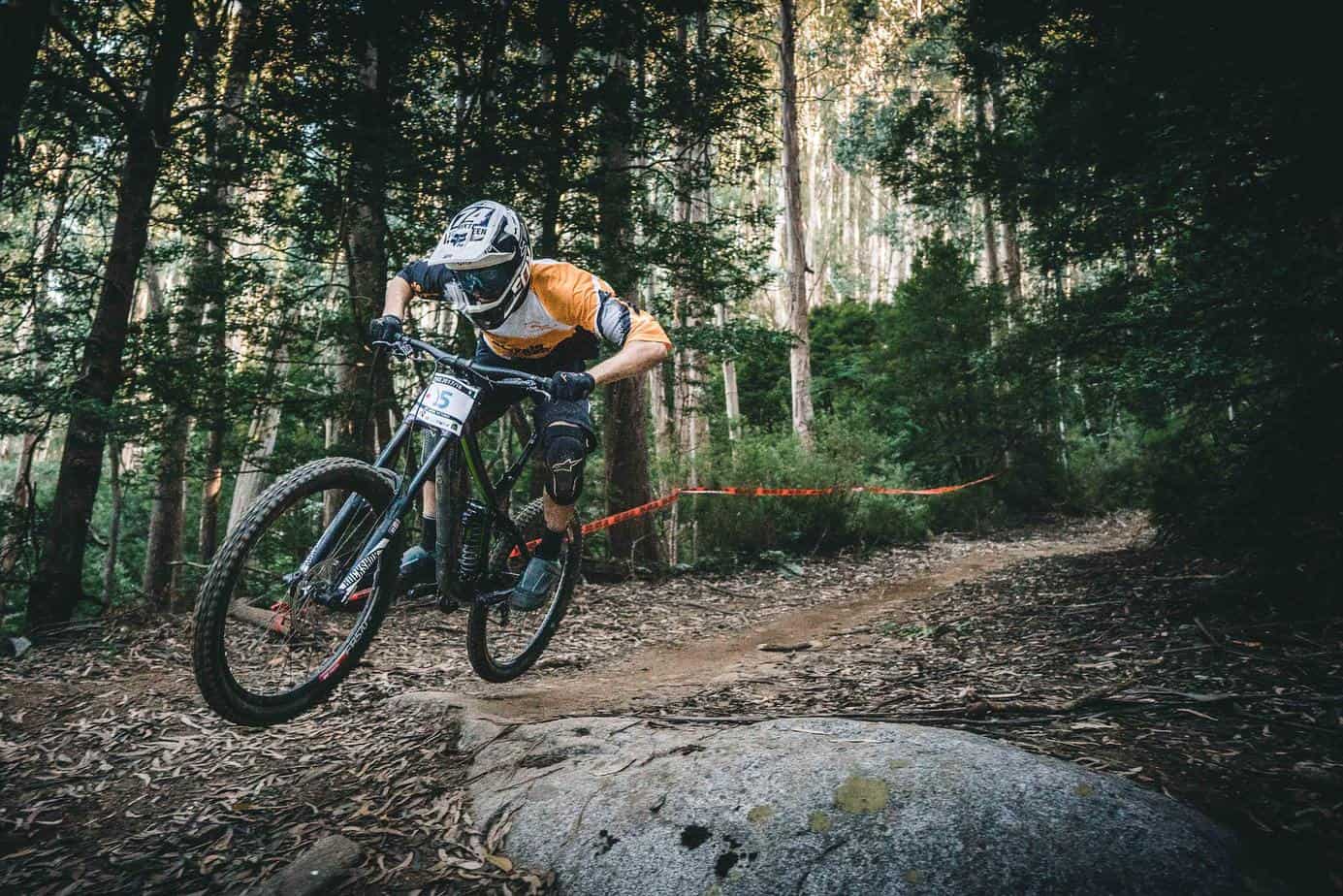 That's where tires like Maxxis Aggressor come in. Maxxis Aggressor joins a market of innovation, with a demand for the best mountain bike tires for enduro and trail riding. But is Maxxis Aggressor the best option?
In this review, I'll explain what you need to know to find the best enduro and all-terrain mountain bike tires, and whether or not you should buy Maxxis Aggressor for your bike.
What does an enduro bike mean?
Enduro bikes, or all-mountain bikes, are considered to be the bulkiest, and, so to speak, toughest of mountain bikes.
Distinct in their more muscular appearance, enduro bikes can tackle the most difficult trail conditions, navigate around obstacles, and can also be used for downhill riding. Compared with some lighter bikes, enduro bikes, however, are more difficult to change direction quickly, and they also require special skills.
For this reason, while enduro bikes are excellent for handling rough conditions, I don't often recommend them for someone who is new to mountain biking. They also are far more suited to riding downhill than scaling inclines, in part due to their extra weight.
What's the difference between an enduro bike and a trail bike?
While both enduro bikes and trail bikes are well-loved for their ability to be ridden even on rough terrain, there is a distinct difference between the two. Trail bikes are considered the most versatile of all mountain bikes and often are described as a middle ground between lightweight XC bikes (which can accelerate quickly but are not suited to rough trails) and enduro, or all mountain bikes.
While enduro and trail bikes are both full suspension systems, trail bikes are more lightweight, and this middleweight allows them to be used for riding downhill and also uphill. Enduro bikes are best suited for providing stability in difficult terrain and conditions, while trail bikes are designed to instill a balance of gravity.
Neither enduro or trail bikes are meant to be ridden for speed, and both are useful for longer treks.
Are Enduro bikes good for trail riding?
Enduro bikes can be used for trail riding: it just depends on what sorts of trails and conditions you plan on taking on. Enduro bikes are best suited for downhill trails, though they can do reasonably well on more flat terrain. I recommend against using them for uphill biking, due to their heavier frame and different center of gravity.
How do I choose enduro or trail mountain bike tires?
To choose the best mountain bike tire for your enduro bike, or even if your trail riding in harsher conditions, there are many things you need to consider. A great tire vs one that is not suited for the conditions and terrain can truly make the difference between a satisfying ride and one that is especially difficult.
While choosing the best enduro, all-mountain bikes are the first step, even the best bike can't make up for improper tires. Here are the criteria I consider when selecting the best enduro bike tires.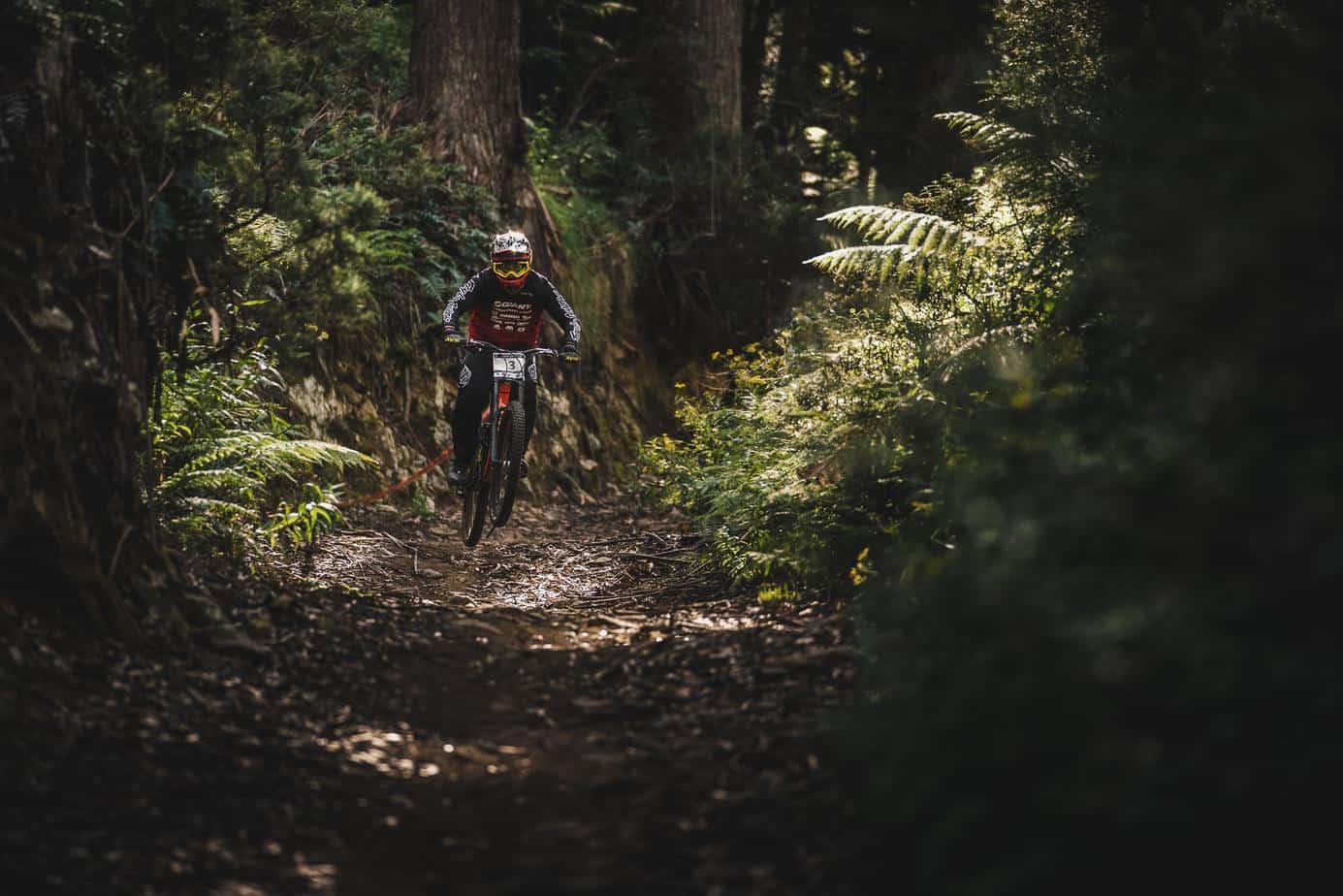 27.5 inch vs 29-inch Tires
The first decision you need to make is the tire size. The most common debate is between 27.5 inch vs 29ers. 27.5-inch tires and 29-inch tires both have their pros and cons. A 27.5-inch tire is naturally lighter and easier to navigate.
This smaller wheel size I love for light trail riding and for XC bikes. For enduro, however, I highly recommend a 29-inch wheel. Heavier, these tires match the rugged terrain and tend to supply enhanced traction for everything from mud to sleet.
Tire Beads
Tire Beads provide stability for the rim. I prefer beads that are made from synthetics, as opposed to steel. While steel may seem tougher, synthetic materials are actually preferable in that they can move with you, and they also tend to be easier to take care of.
TPI
TPI, also known as threads per tire, forms protection for the outer casing of your tire and is especially important for finding the best tires for enduro bikes. Since you'll be riding in rough conditions, I recommend a lower TPI around sixty.
Lower threads per tire provide more traction and stability, which is ideal for muddy conditions. In addition, a layered thread can provide even more traction. Not that they hire the TPI, the more lightweight, and the more suited for uphill or racing.
Tire Compounds
Tire compounds are also important for biking stability. I most recommend dual compounds, if possible. Dual compounds combine grip and durability while allowing you to make more difficult turns.
Tire Lugs
Lugs, or knobs, work alongside tire tread to provide either traction, speed, or stability. I recommend high-profile tires, which have a raised texture and provide side gripping for rocky terrain.
Medium profile will work as well but avoid low profile lugs, which are far more suited for road biking and XC bikes. You'll also want to opt for wider-spaced lugs, which do better with mud, snow, and more.
Tubed vs Tubeless
Another criteria I always consider is whether to invest in tubed or tubeless mountain bike tires. While tubeless tires are more expensive and require more upkeep, they'll provide a better riding experience for enduro bikes. Unlike tubed tires, which can lose shape when you encounter a rock, tubeless tires have sealant and tend to keep their form.
They also are ridden at a lower pressure level than tubed tires, which means you'll have a more direct interaction between the tire and the ground. Better traction, less flats, and even less weight with still great traction are just a few reasons why I'd spend more for a tubeless tire.
Other Considerations
Finally, for the best enduro bike tires, I like to make sure that the company is reputable, the price is reasonable, and there is some sort of warranty or return policy.
Is Maxxis Aggressor the best tire for you?
Say you've bought your enduro/ all-mountain bike, or even have a trail bike, and are looking for a tire upgrade. Maxxis Aggressor, as a relatively new mountain bike tire on the market, caught my eye, touting itself as the "new standard" for enduro tires. I wanted to see if it lived up to its name. Here's what you need to know–and my take on the Maxxis Aggressor.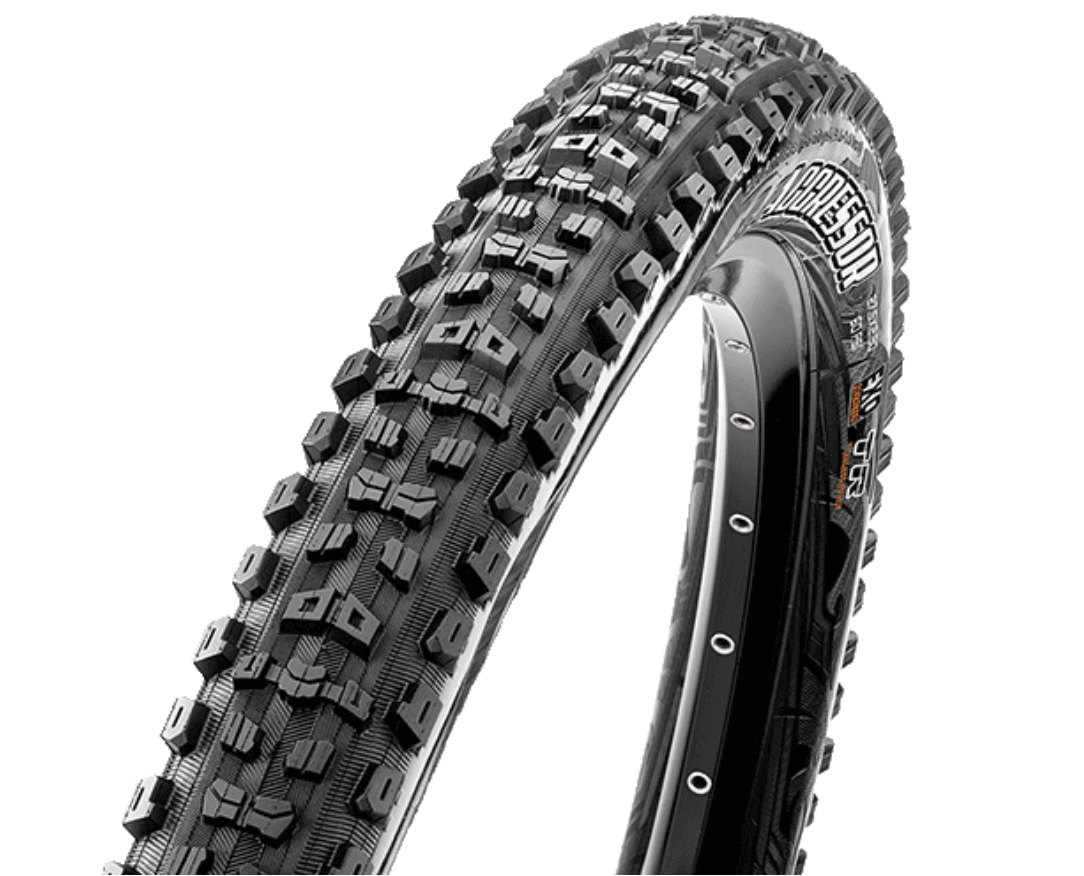 Tire Size and Tire Beads
The Maxxis Aggressor comes in my preferred 29-inch tire size, well suited for enduro/ all-mountain and rough trail riding, with a heavier but not too heavy frame, and improved traction vs a 27.5-inch wheel. It's designed for 'loose conditions'– in other words, loose dirt, debris, and other obstacles on difficult terrain.
For the tire beads, they're foldable, making them flexible for loose terrain, and more equipped to move with you, and I prefer synthetic rubber for managing wet conditions, easy repair, and easy upkeep. Overall, both the tire size and style of tire beads are positive features for the Maxxis Aggressor.
Maxxis Aggressor EXO/TR Tire | MAXXIS
The Aggressor is designed for high-speed modern mountain bike trails. Advanced knob shaping creates extra gripping edges, and reinforced side knobs offer enhanced stability when cornering at speed.
Check price
Buy at Amazon.com
We earn a commission if you click this link and make a purchase at no additional cost to you.
Threads Per Tire
The Maxxis Aggressor features what I'd consider ideal for threads per tire, or TPI. At 60 TPI, you get the perfect balance for harder conditions, with plenty of traction capability without going to excess.
Tire Compounds and Tire Lugs
For tire compounds, Maxxis Aggressor also excels. The wheels are equipped with dual rubber compounds, further complemented by a rugged tread pattern. The tread design itself includes side knobs to provide extra support for turns, while the hard, stable edges do double duty for loose terrain.
Together, the knob and compound design, along with the tread, is well suited for even the most challenging trails. Of course, this sort of design would not be practical for casual trail riding, and especially not for road or XC– it'll feel heavier, and will be more difficult to accelerate.
Tubing and Casing
Another great feature for the Maxxis Aggressor is that it's tubeless compatible. Easily made tubeless, you can ride at a low pressure level, and with more direct, close contact with the trails. That only means even more traction and stability for your ride.
Plus, your tire comes with protective casing with what is termed as wide trail riding (with 30-35 mm interior rims). Wide trail riding, and rims designed for it, helps optimize your riding experience by allowing you to ride at even lower tire pressures. This reduces your risk for flat tires– an important consideration if you're using an enduro mountain bike.
This is also a great fit even for those less used to enduro biking, as the adding traction and width works with the tread pattern and provides a more generous ride– with more room for error on the rider's part.
Pricing and Policies
There's little problem with availability if you want to buy the Maxxis Aggressor. Places you can buy this enduro mountain bike 29 inch tire include: Backcountry, Bike Tires Direct, Evo, Worldwide Cyclery, Amazon, Competitive Cyclist, Bikeinn, and countless other retailers–which mean you can shop for the best deal.
The average median price, as many have sales, comes in just under $50, with $65 typically listed as the most you'll pay. Compared with other 29 inch enduro mountain bike tires, this is a reasonable price– not the cheapest, and by no means the most expensive. However, if you buy directly from Maxxis, you're looking at $85, which is on the higher end of prices.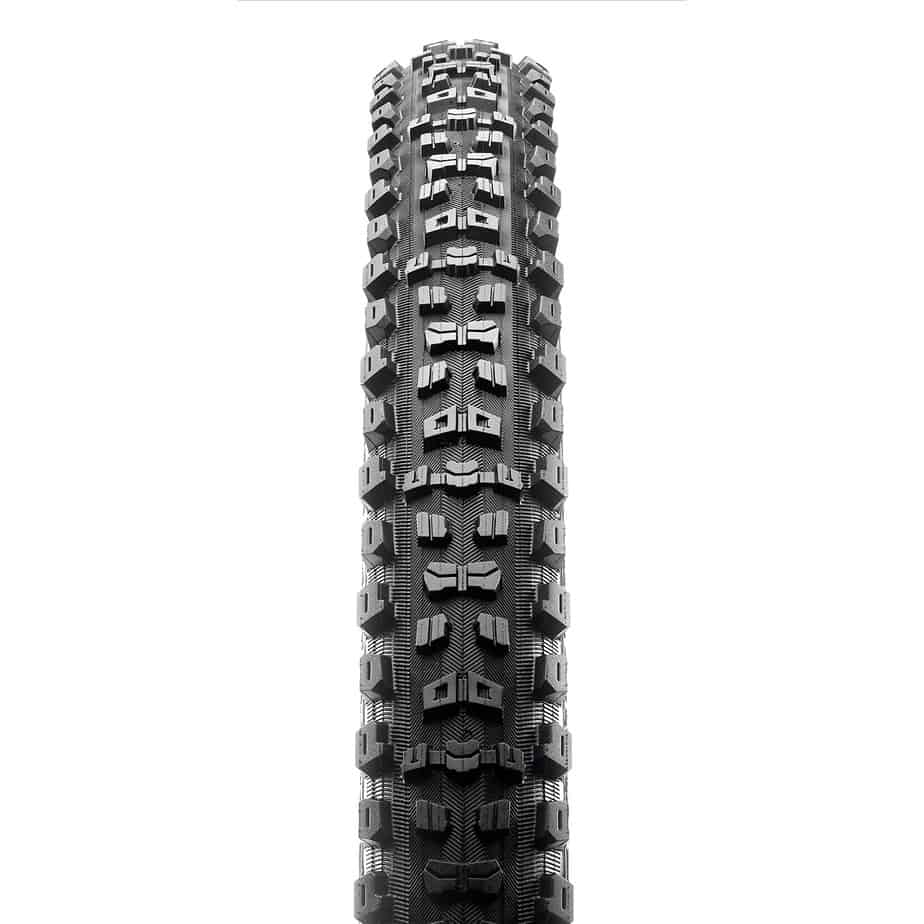 It depends on the retailer what kind of return policy you face. If you buy directly from Maxxis, it's fairly standard: you can return for free for 30 days, but nothing can be returned after they've been mounted.
I was a little disappointed there wasn't much to reassure you about a refund or warranty, so you may as well buy from a reputable third-party seller (such as Amazon) and pay 30 to nearly 50 percent less.
Company Reputation and Reviews
Maxxis International- USA branch is headquartered in Suwannee, Georgia. Though not accredited, the company has an A-minus rating from the Better Business Bureau, The company established a reputation of fairly consistent standards, with over 5 decades in the business. In addition, tires are only placed on the market after up to 11 performance tests to ensure quality, from overall performance to tire grip.
Ratings for the Aggressor hover above average, to excellent, with many enjoying not just the stability, but the surprising ability to roll and maneuver more easily as compared to some heavier enduro tires of its kind. Overall, both Maxxis and its Maxxis Aggressor enjoy a solid reputation.
Frequently Asked Questions
Question: Are Maxxis bike tires any good?
Answer: Maxxis bike tires generally have a solid reputation, known for their durability, testing standards, and balance of traction and use. They are not the cheapest tires on the market, but still fairly priced, and are also widely available. Maxxis sells both 29ers and 27.5 inch tires, as well as other supplies.
Question: Where are Maxxis mountain bike tires made?
Answer: Though Maxxis has headquarters for the United States in Georgia, Maxxis International actually first started manufacturing tires in Taiwan. Now operating in around 180 countries, Maxxis has its own distribution and manufacturing in the United States as well.
It's difficult to get a definitive answer, but most likely parts come from Taiwan, and the tires are made and assembled in the USA, as well as abroad. Tires go through testing to ensure quality and trail readiness.
Question: How long do Maxxis tires last?
Answer: Of all the steps you can take to ensure the safest mountain bike riding experience, from investing in the proper mountain biking gear, to wearing mountain biking clothing, you especially need to pay attention to tire upkeep.
Maxxis tires are fairly durable and can last over a year, up to a year and a half, or for an average of 6,000 miles. Of course, how long they last depend on what trails you're riding on, and how well you take care of them. You'll know when it's time to buy a new tire when the knobs or treads are wearing out, or, if you notice any more serious issues, like cracks.
Question: Is Maxxis a budget tire?
Answer: Maxxis is not a budget tire, but it's not the most expensive tire for mountain biking, either. Maxxis is classified as a mid-range tire, making it a great brand for intermediate riders, and riders looking for ways to spruce up their riding experience with quality features, without having to pay a lot of money. In addition, since Maxxis is widely available, you can secure some great deals on their tires.
Question: Do more expensive tires last longer?
Answer: Let's face it: mountain biking can be expensive, and many want to mind their budgets. At the same time, buying cheaper biking components, especially tires, may seem like a risk.
The fact is that expensive tires do not inherently last longer– rather it varies by brand and tire type. However, if you go for the cheapest tire, you'll start noticing differences.
In a study conducted by Consumer Reports, the most expensive tires lasted as much as three times longer than cheaper versions. Though not universally true, or a solid fact, the moral is that, if you go too cheap, it may mean they do not last as long– in part due to the materials used and overall quality of the construction.
Buying Decision: Give Maxxis Aggressor a Try
Maxxis Aggressor isn't the right tire for everyone, but it brings excellent features for intermediate enduro bike riders. I suggest giving these tires a try if that profile fits you.
Maxxis Aggressor EXO/TR Tire | MAXXIS
The Aggressor is designed for high-speed modern mountain bike trails. Advanced knob shaping creates extra gripping edges, and reinforced side knobs offer enhanced stability when cornering at speed.
Check price
Buy at Amazon.com
We earn a commission if you click this link and make a purchase at no additional cost to you.
Buy the Aggressor from Maxxis Here, or save some money and Buy on Amazon Here.
Interested in exploring more Maxxis tires? Check out this Maxxis Ardent Tire Review.